Hello hello, good people! Welcome back to this blog. Today is a very merry day indeed, because I found a new flat in Vienna!! Therefore I will treat you all to not one, but two comparisons! Granted, they're not particularly long or eventful, but that's all I got to offer to you, brothers and sisters. I hope that's something!
Shall we start?
Today's first comparison starts with this scene of brother Prosciutto strutting his stuff through Napoli Centrale. In some frames, his left shoulder wasn't completely drawn in; this has been fixed in the BDs: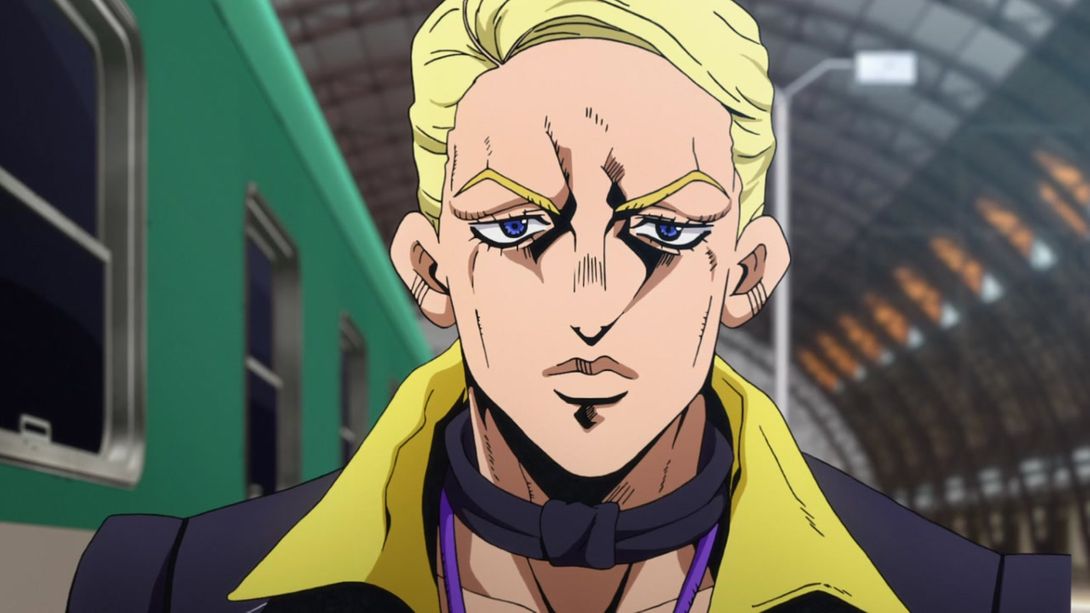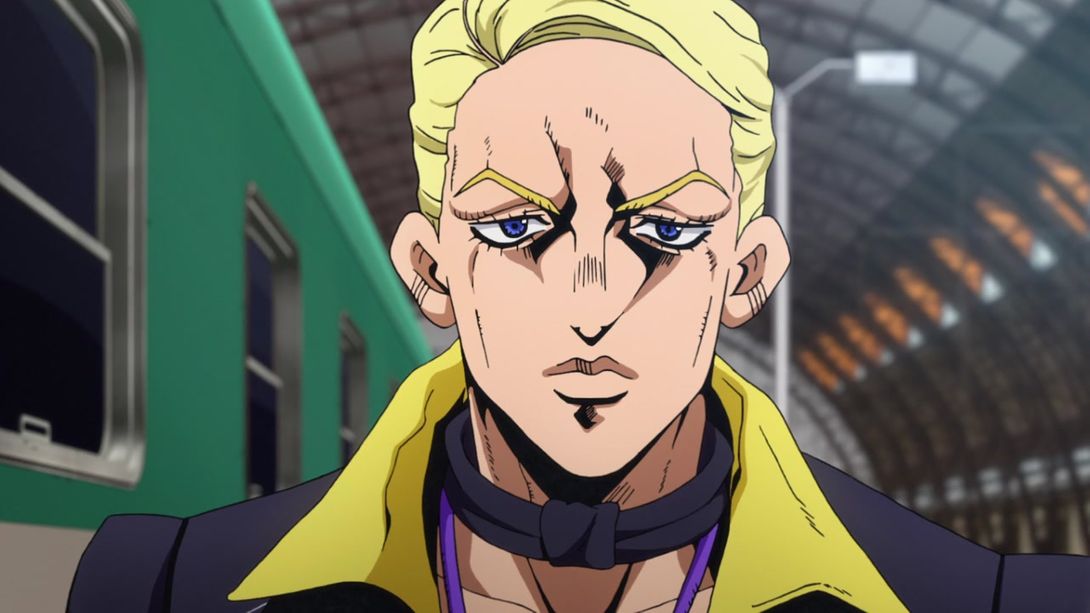 In some frames of this sequence, the shading and colours on Giorno's neck are a little different out; this has been fixed in the BDs as well: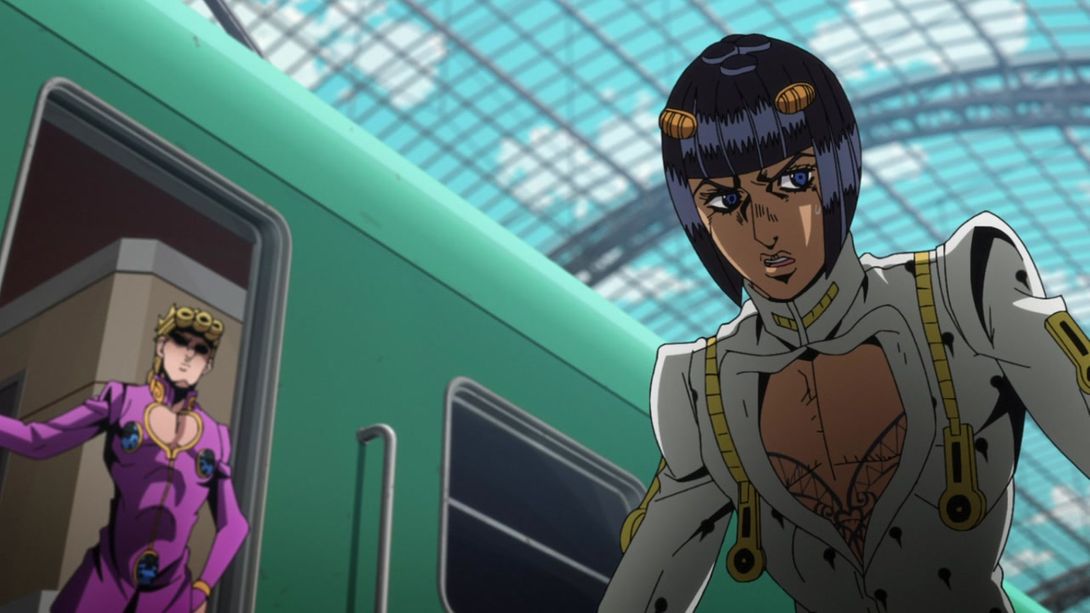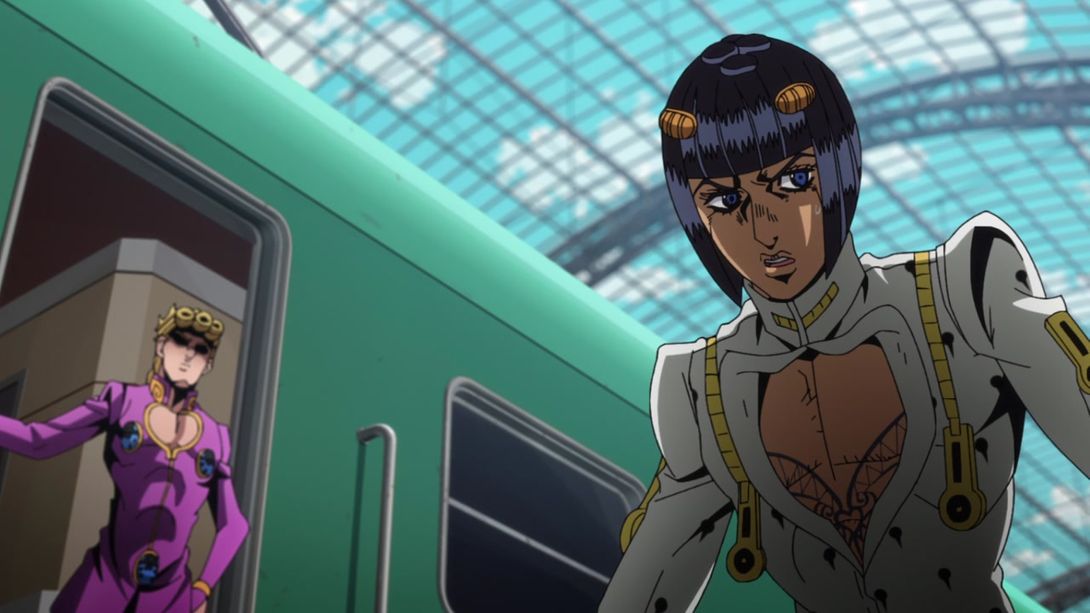 This choo choo sequence is brighter and sharper (especially towards the end):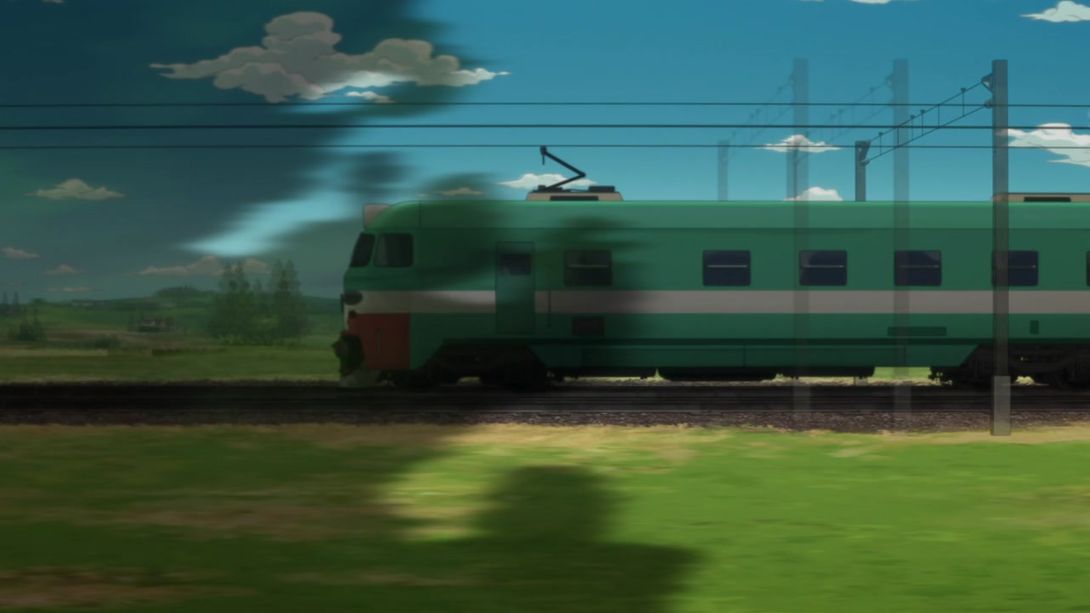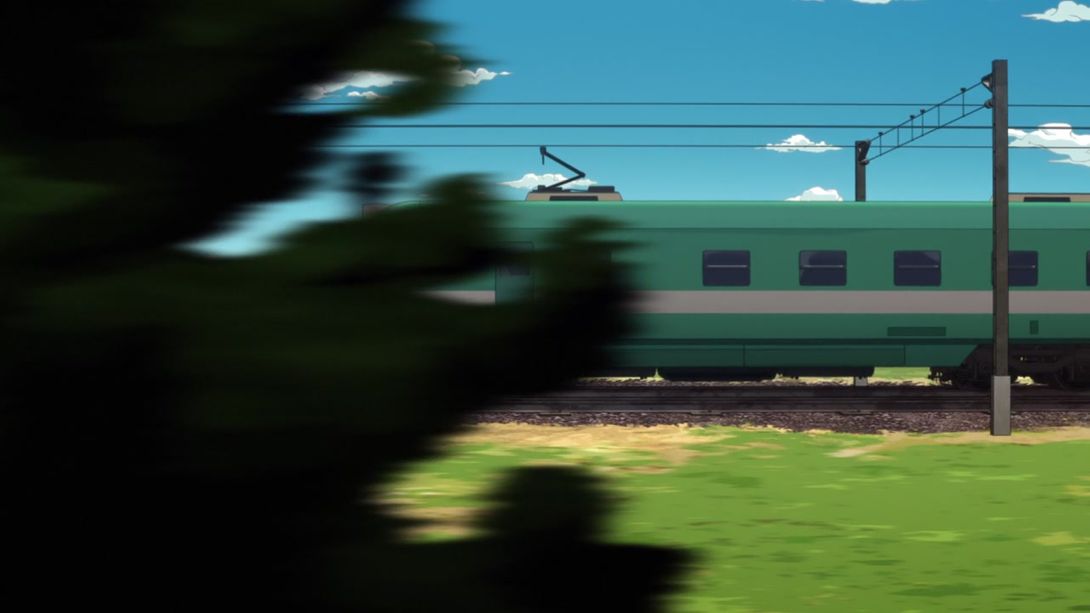 Let's take a look at the eyecatch for this episode: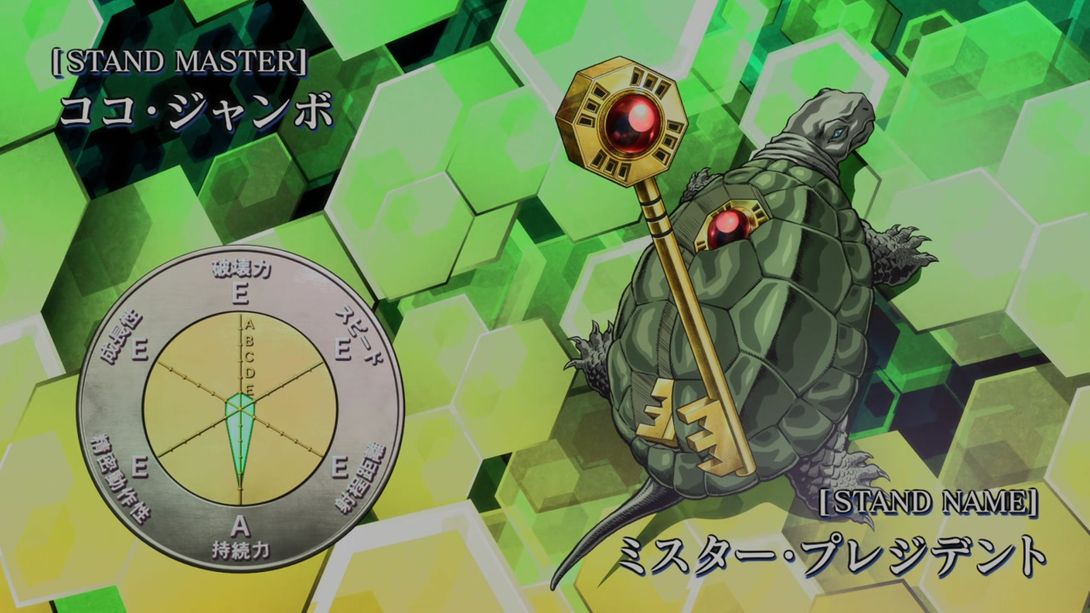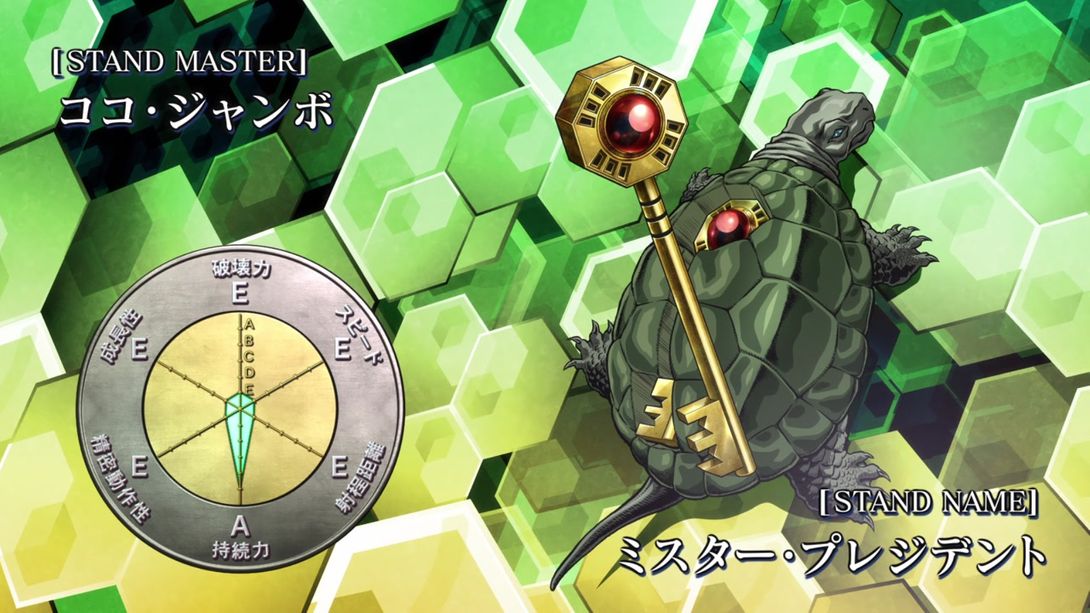 Here, Mista's penis hat pattern has been fixed: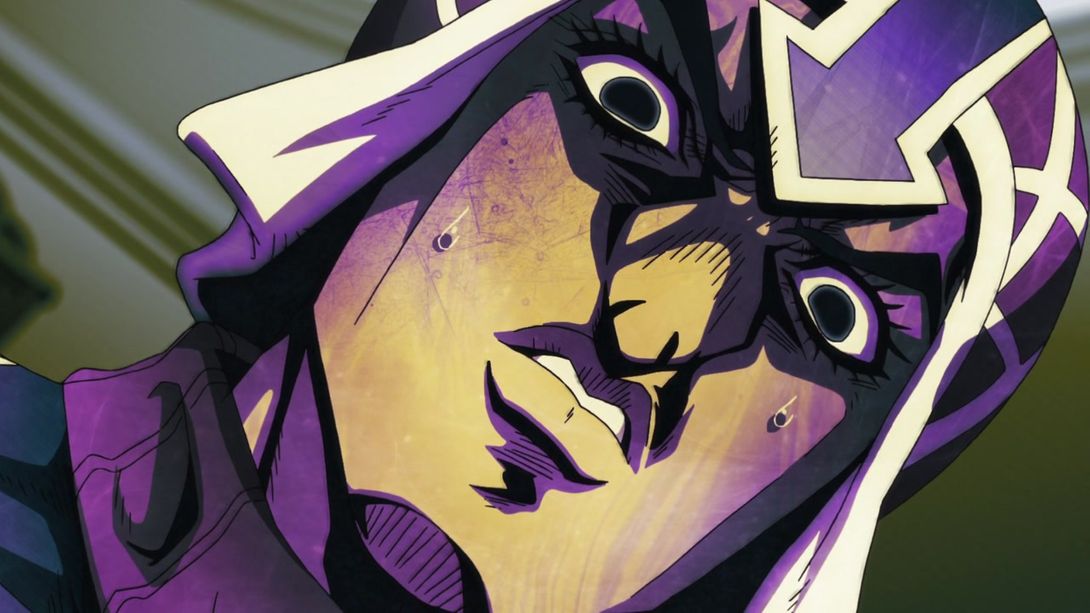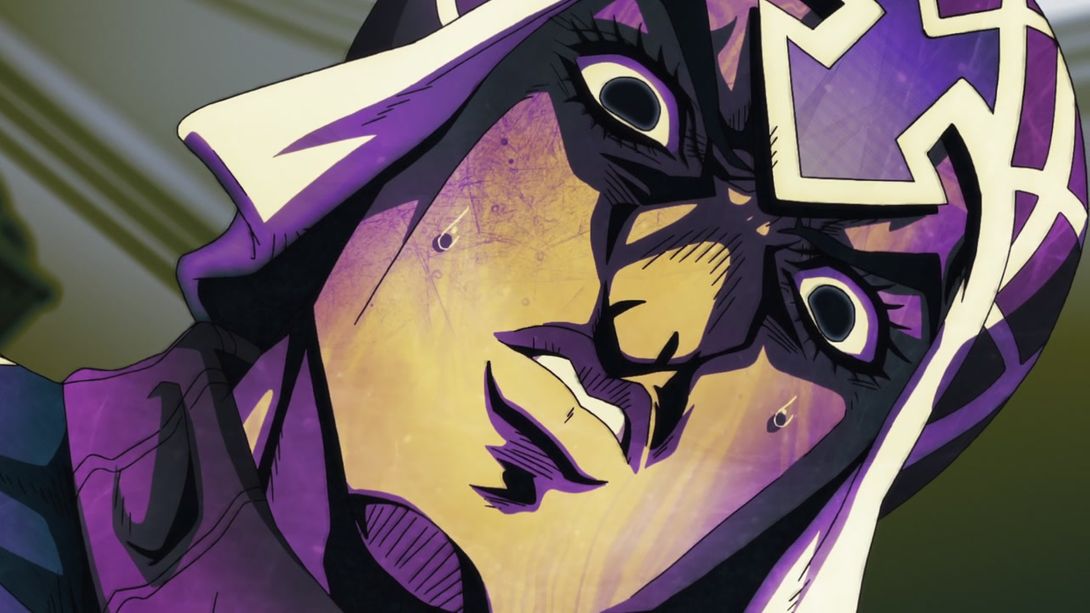 Let's move straight to the credits, where STUDIO MASSKET's name has been written in romaji (again, see Episode #11):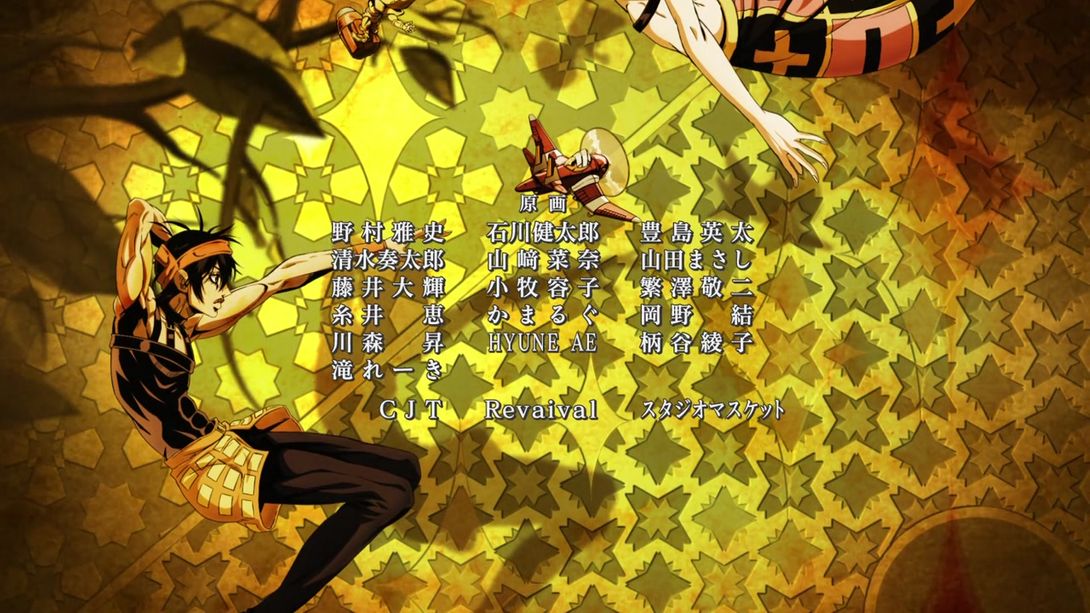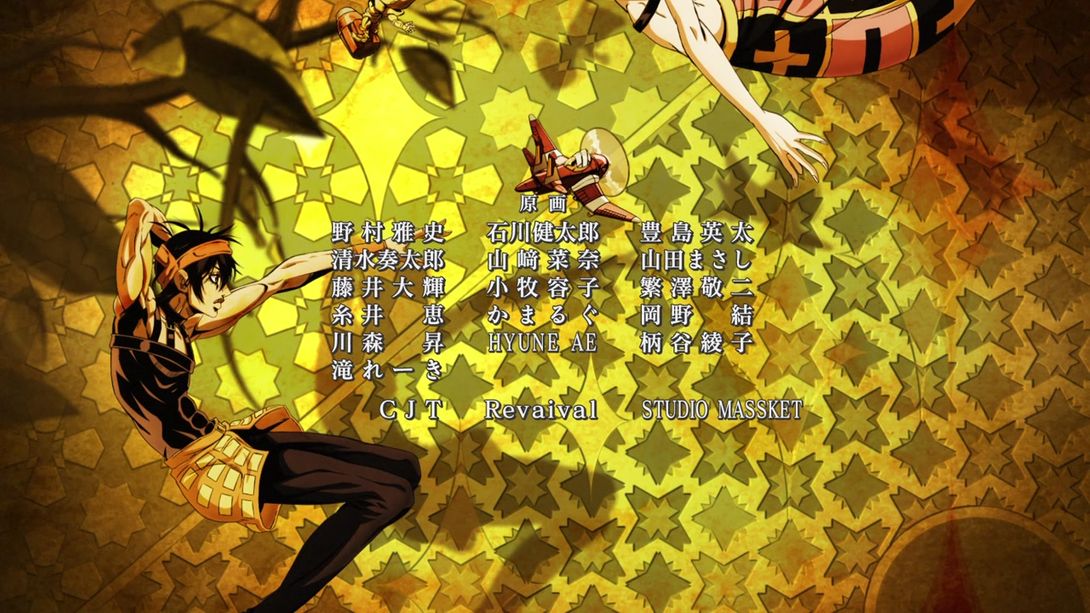 The same applies here, and in addition to the same STUDIO MASSKET change, 鬼窪浩久 (Onikubo Hirohisa)'s name has once again been shifted a little to the left and 松尾優 (Matsuo Yū) has been added right under: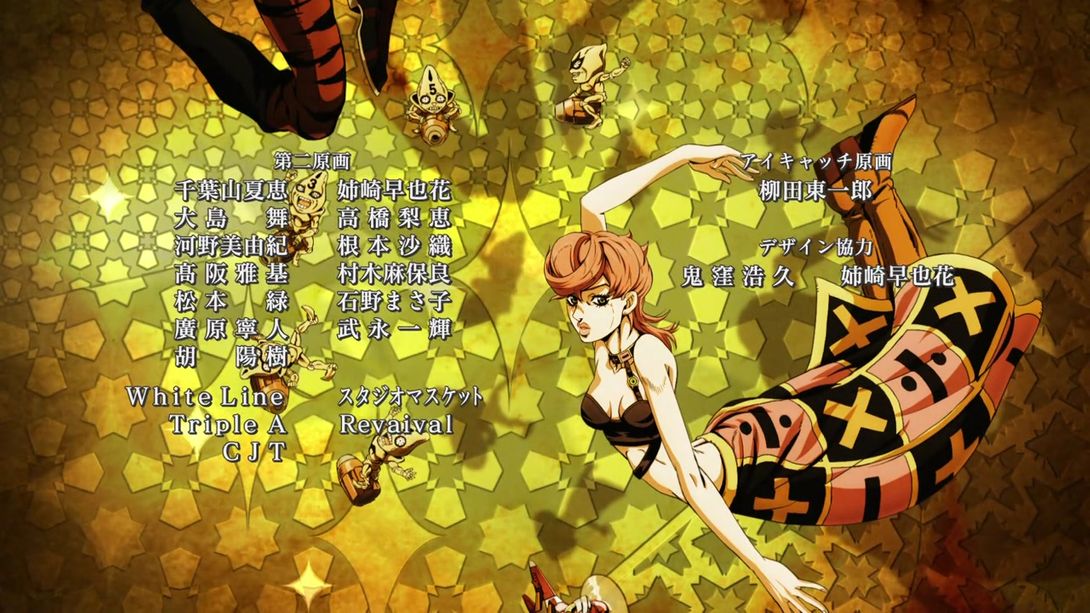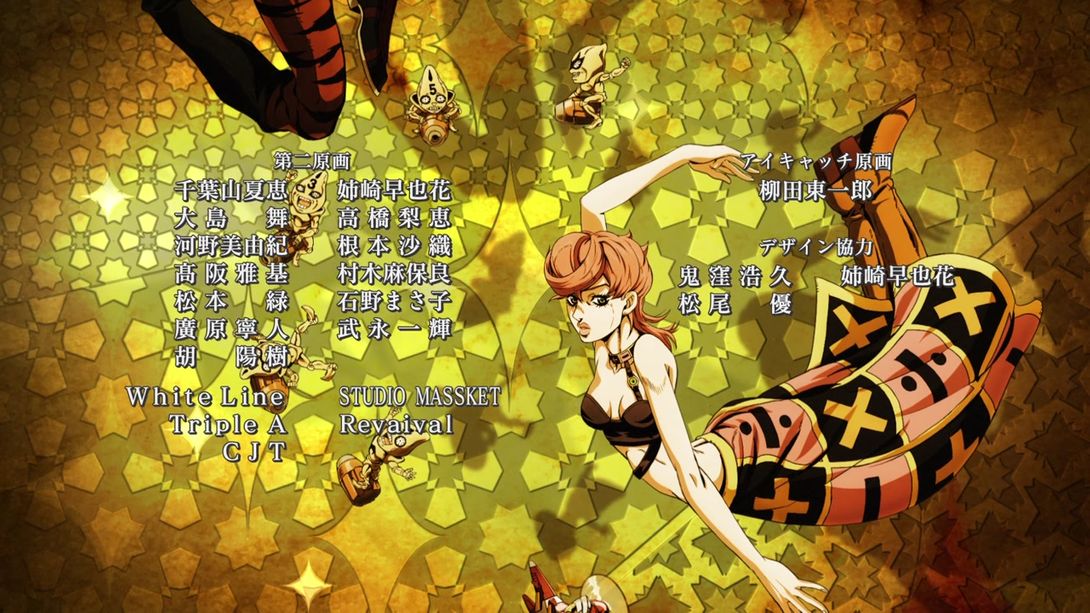 Have another couple of re-typed STUDIO MASSKETs: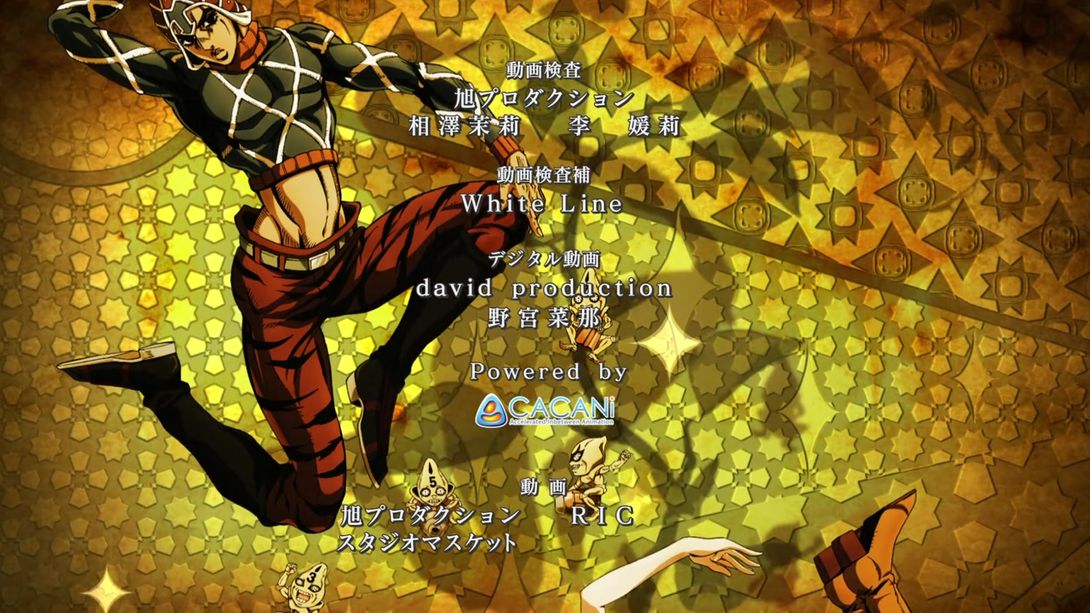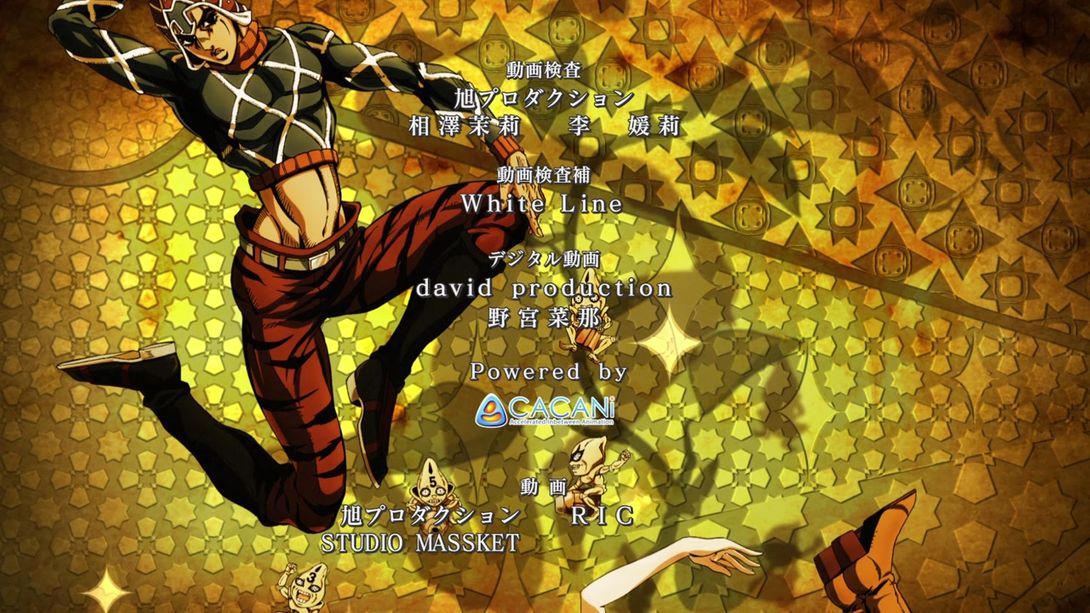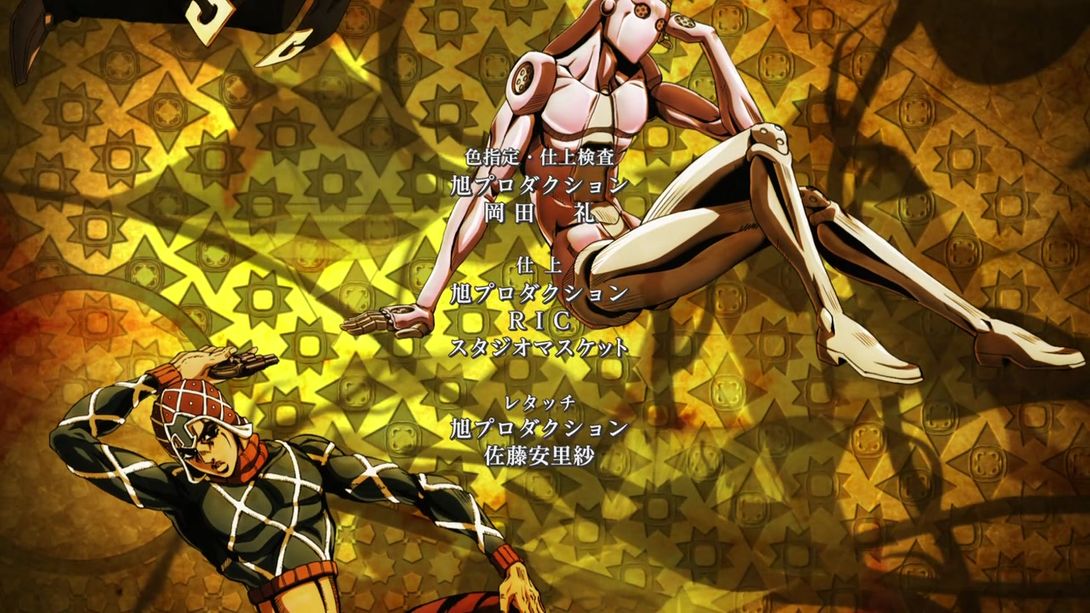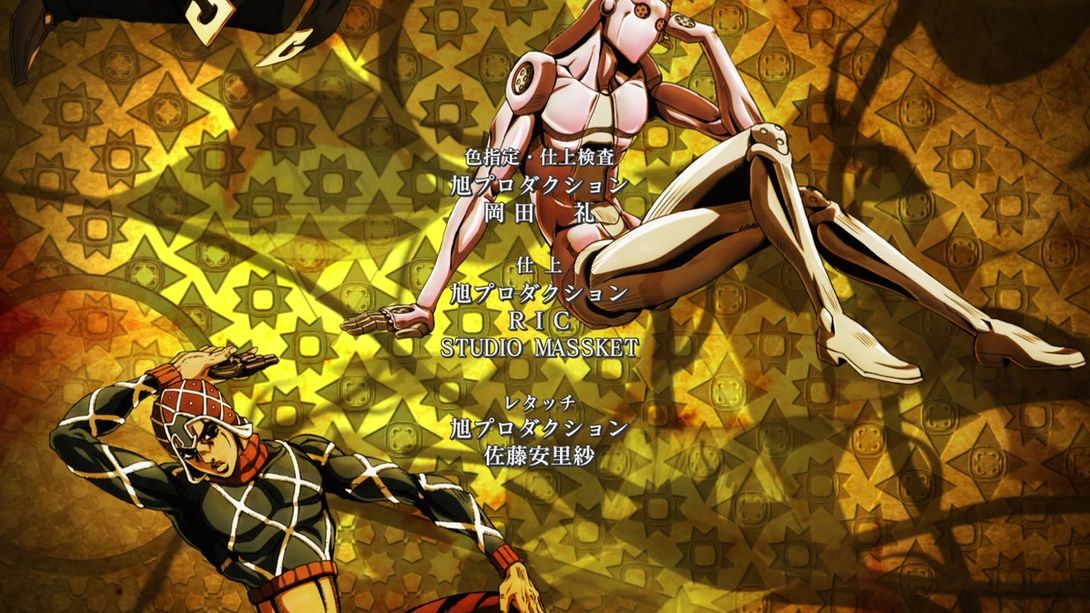 And that concludes this week's episode! But don't cry, friend; don't be sad! Episode #15, "The Grateful Dead - Part 1" is right here, ready for you! Is it long? No! Is it particularly interesting? Also no, probably! But it's a comparison!
See you there!