Hello hello, friends, and welcome to your weekly appointment with uncle Jojo and his bizarre comparisons! Today we're going to take a look at Vento Aureo #29, "Destination - The Colosseo in Roma!". This is a pretty static episode; the lack of action means that this will inevitably be a shorter comparison.
Well, either way, let's take a look!
Today's first difference is this scene, in which most lines are slightly thinner (mostly notable on Mista) and the camera shakes a tiiiny bit more (but that's not really noticeable, not even through a video):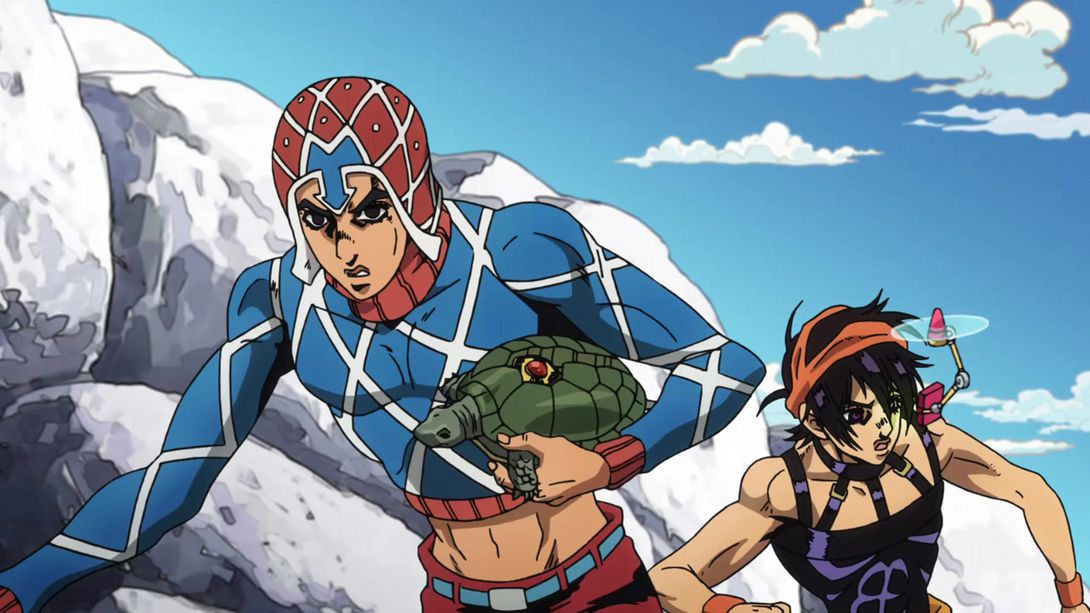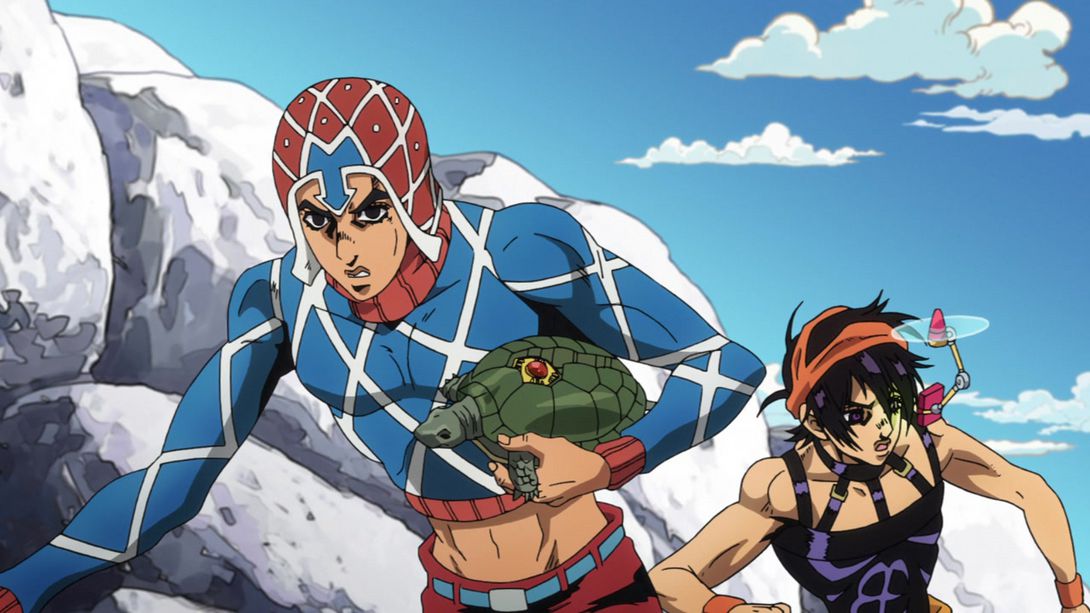 Here, the general lighting is a little better and the scene has a different distortion: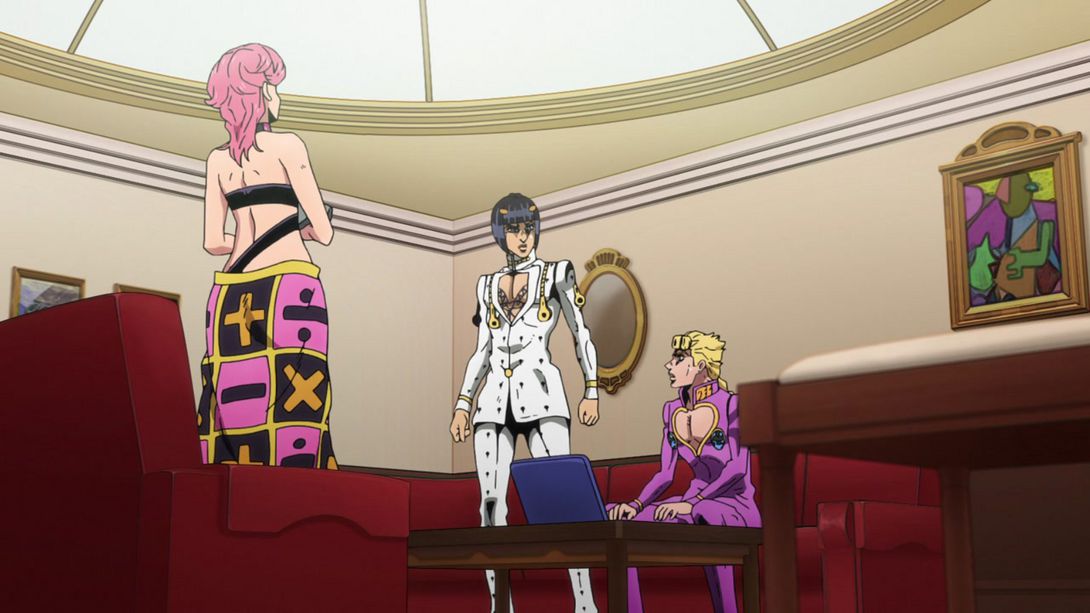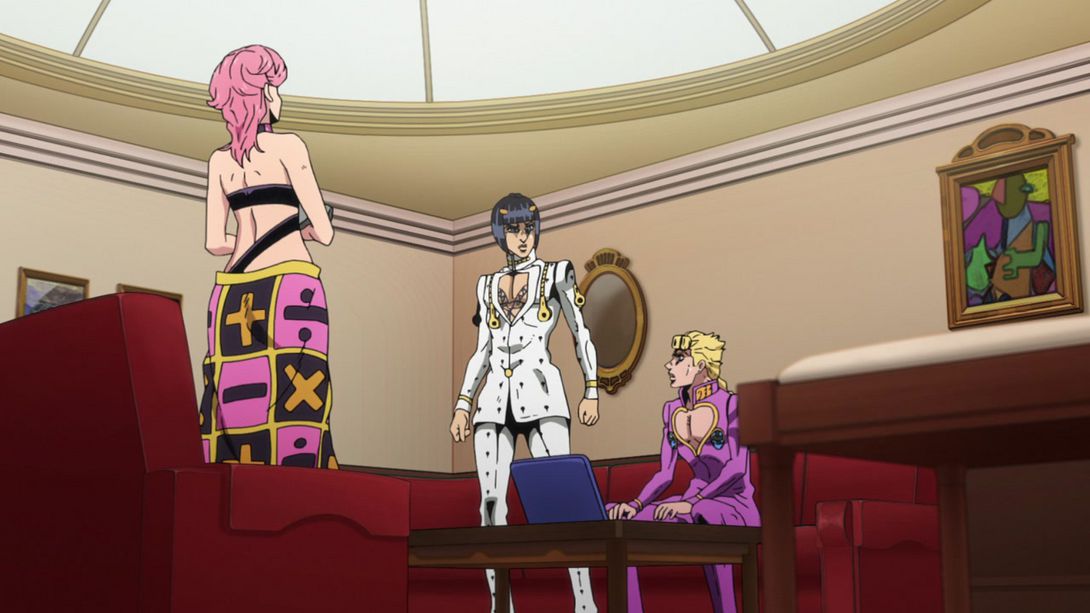 The previous two differences come together in this scene! Here, most lines are thinner, the general lighting is different and the table in the foreground is darker: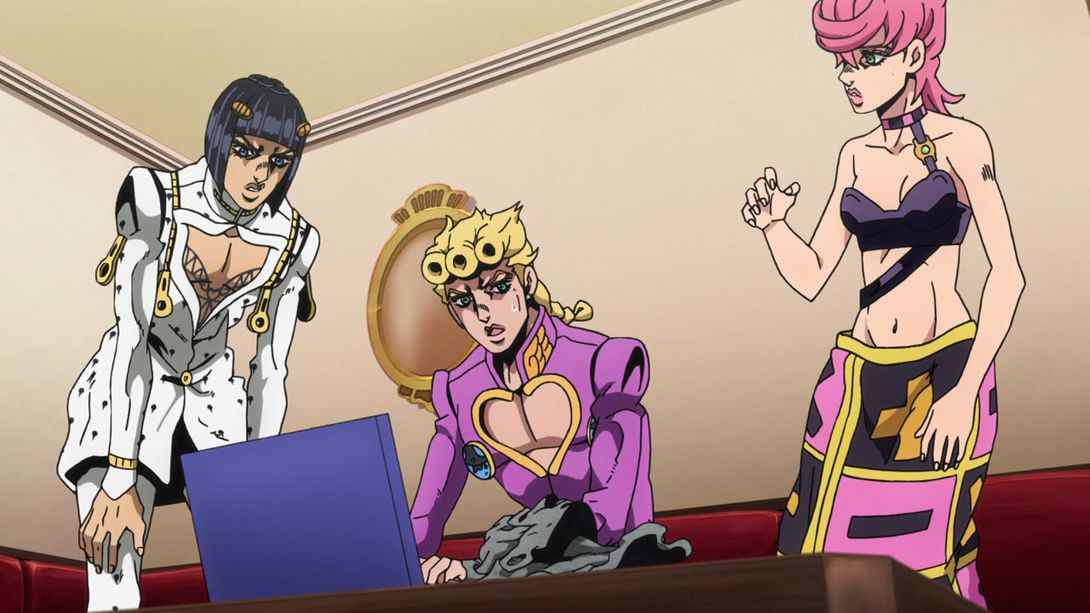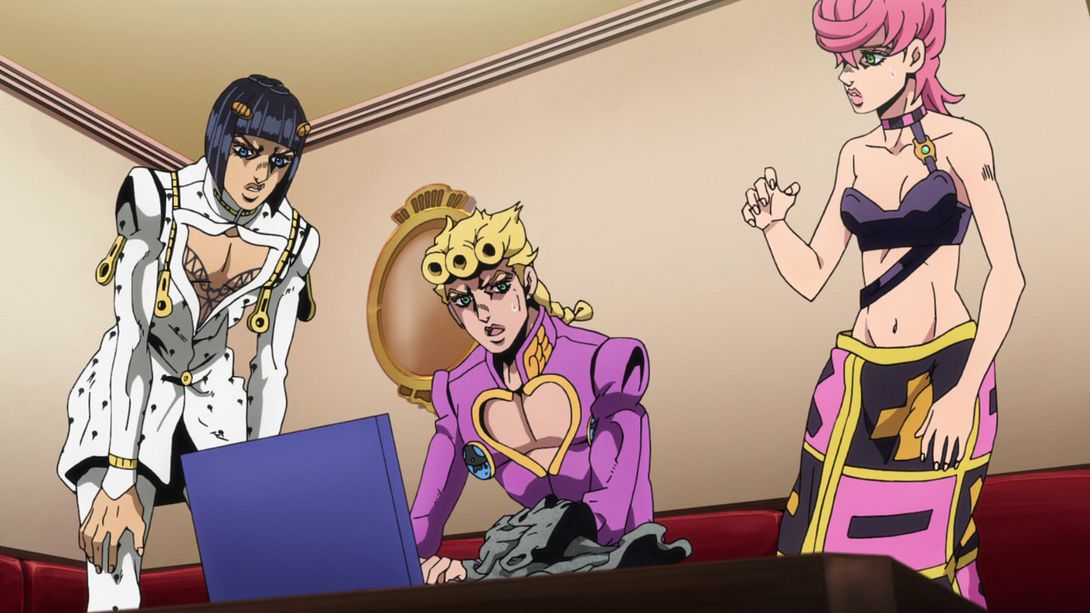 Let's move on to Lazio! Here, KARS IS BACK!!! CHECK IT OUT: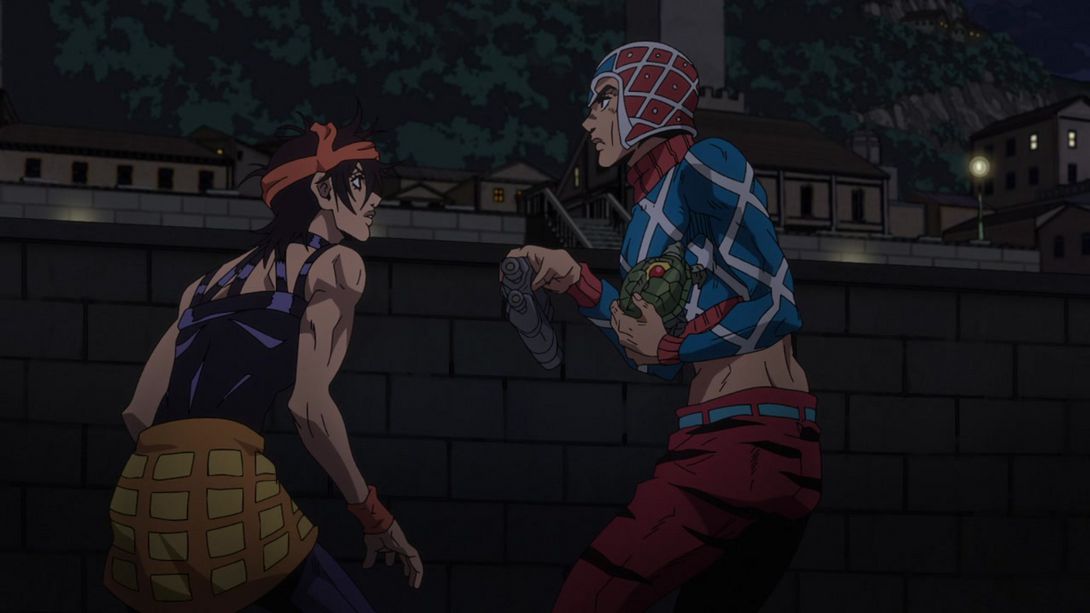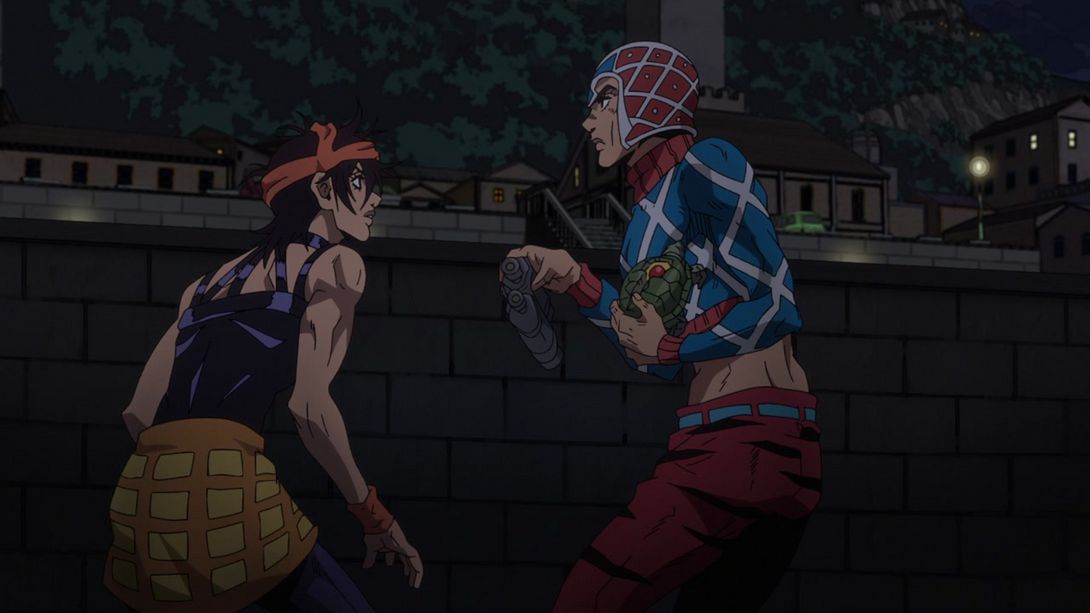 Alright, alright, sorry about that. Moving on… Here, the bottom man's hand shadow is slightly brighter: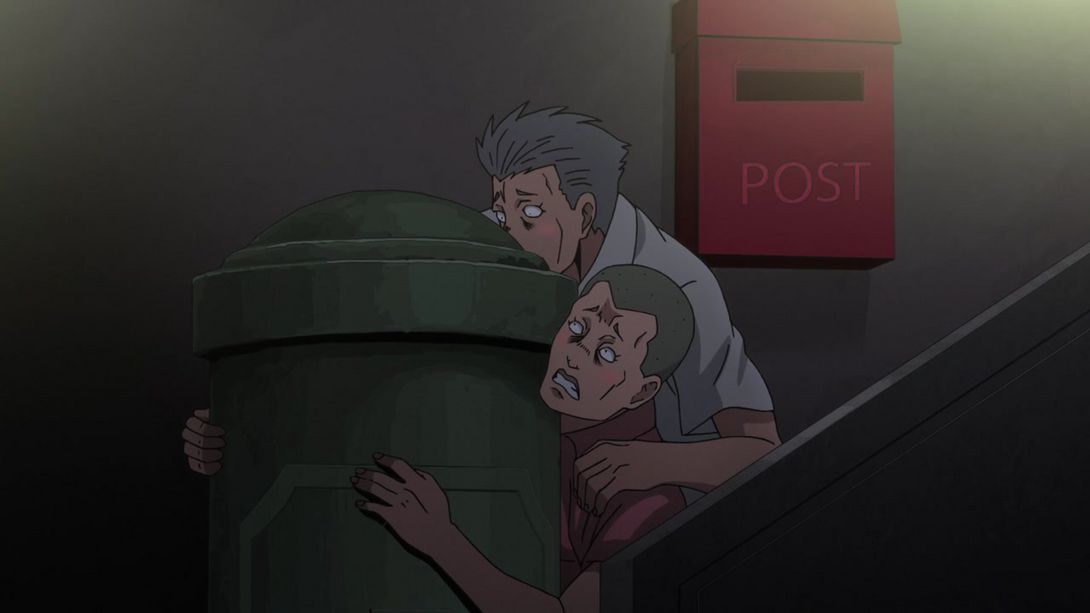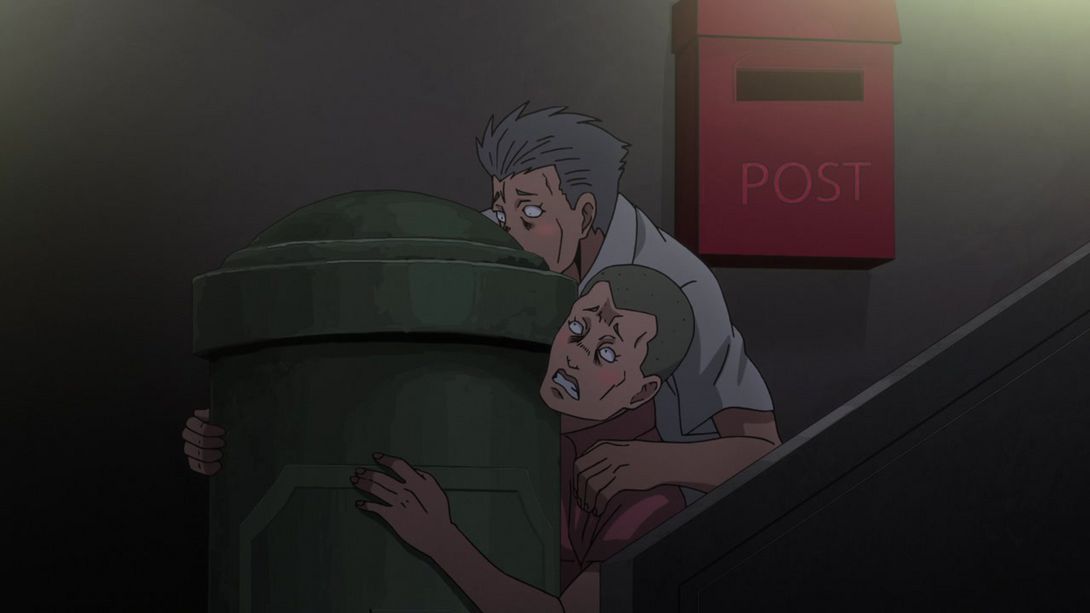 The sea in the background of this scene is different and blurrier…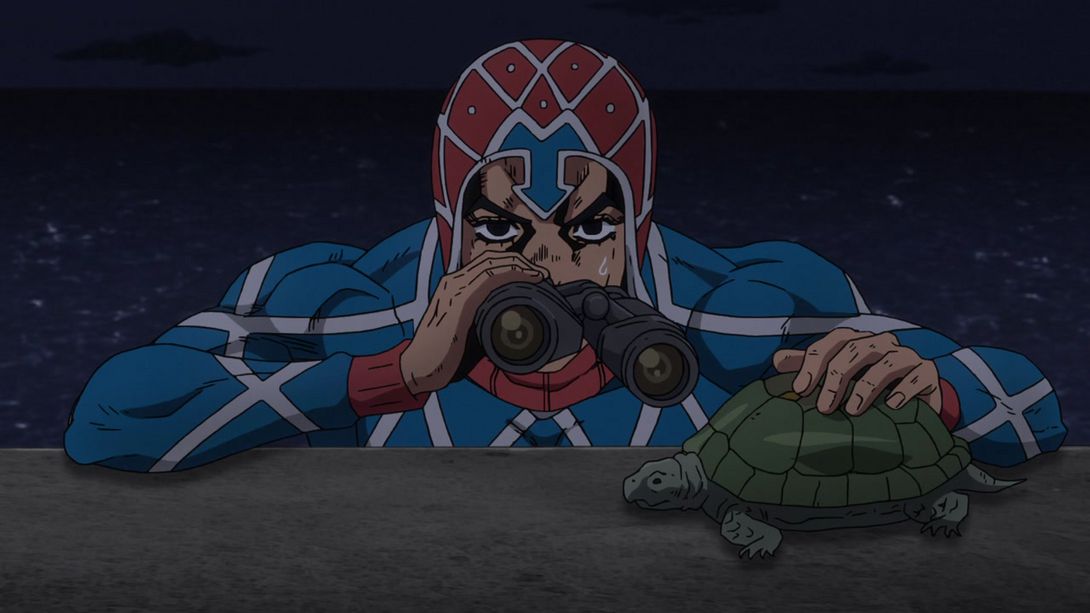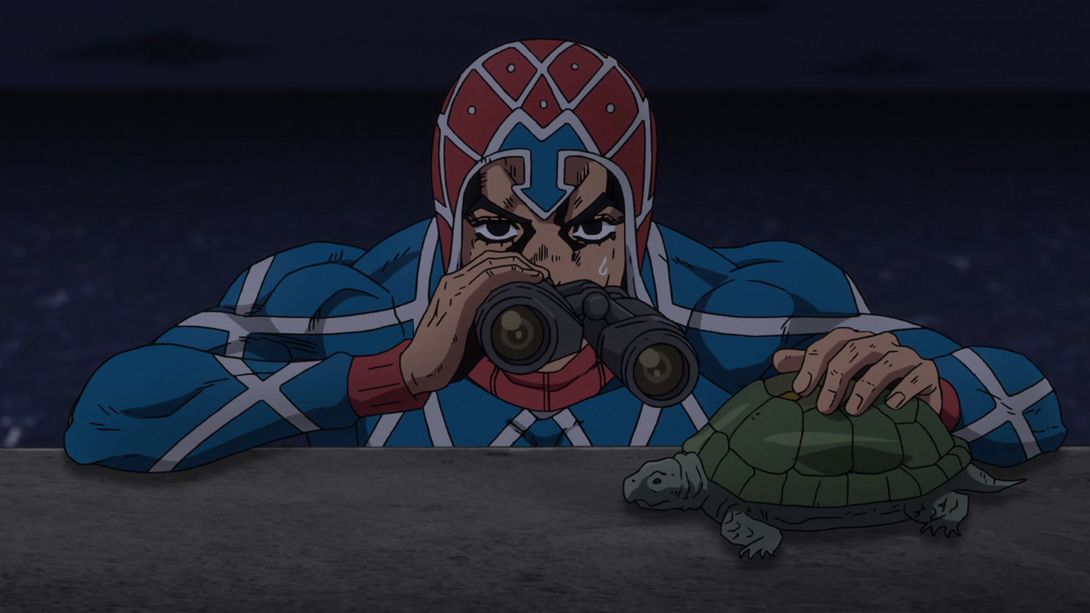 …And, when Buccellati and Narancia show up, their respective backgrounds are brighter, there is an extra dot on Buccellati's suit, and the two dividing lines have been redrawn: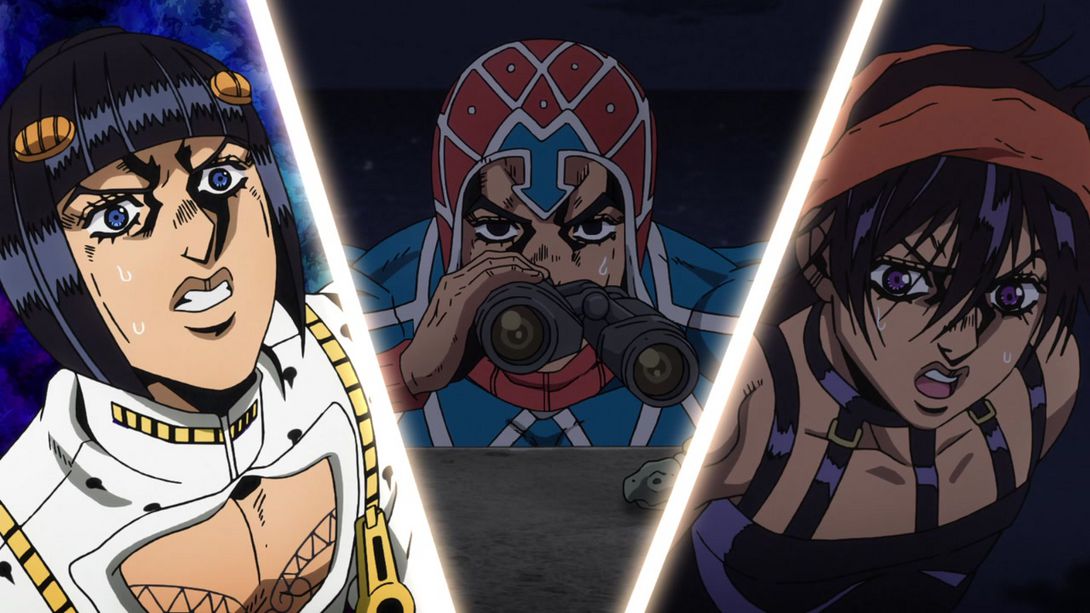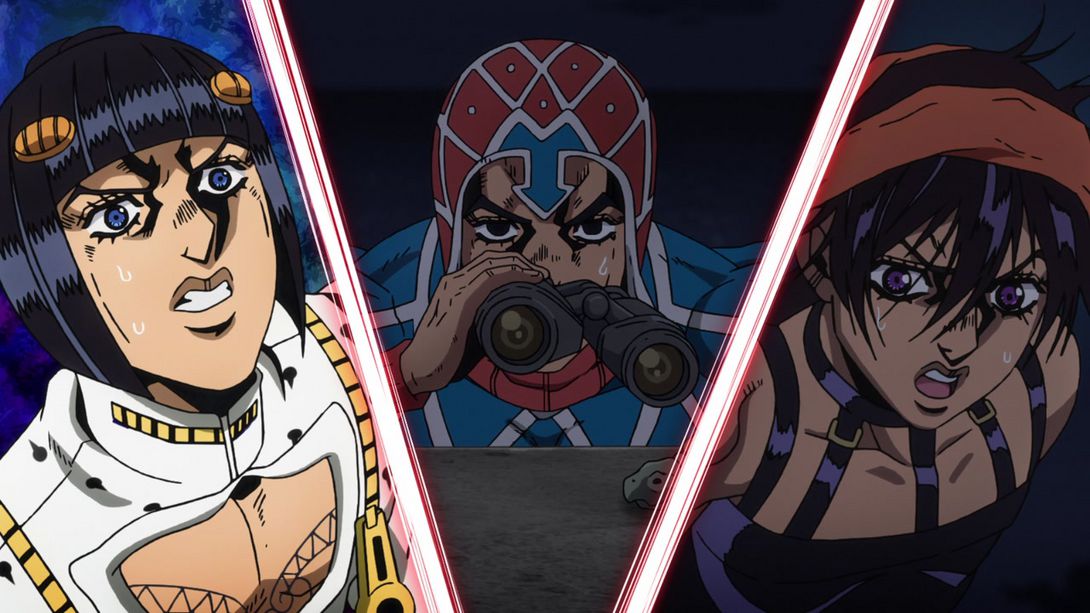 Here, Cioccolata's right incisor tooth has been shaded differently and there was previously a very small dot on the old man's right temple; this has been removed in the BD: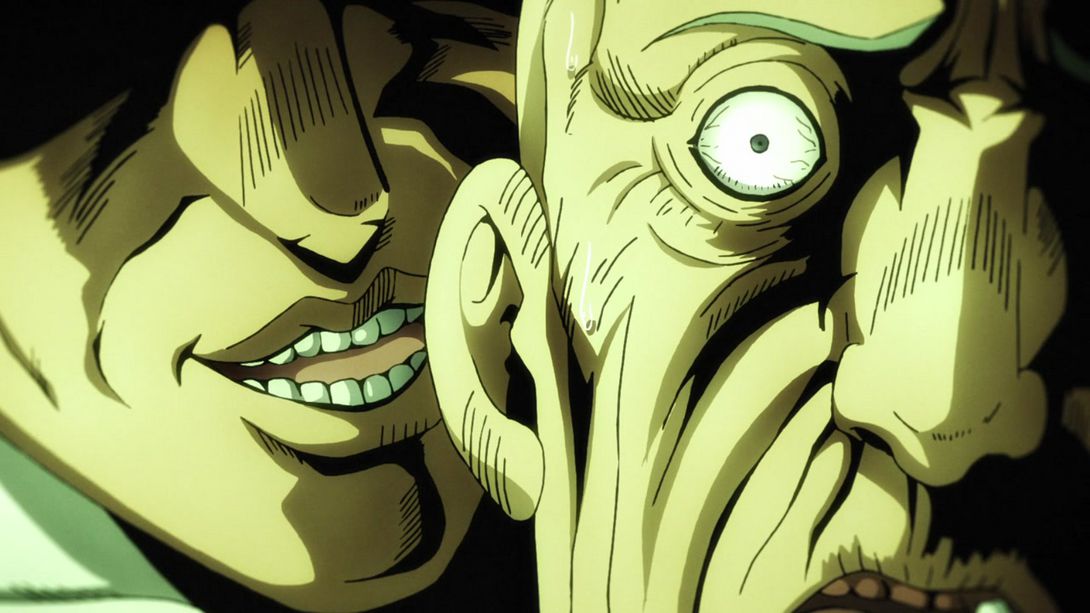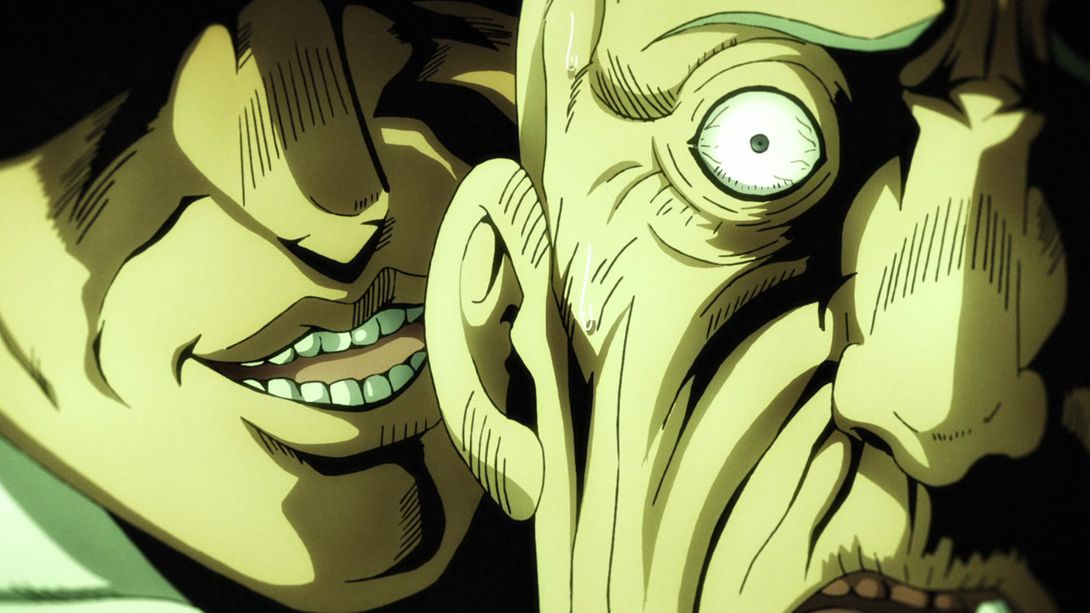 And, here, when the old man cries out, a bit of the shading below his eye has been removed: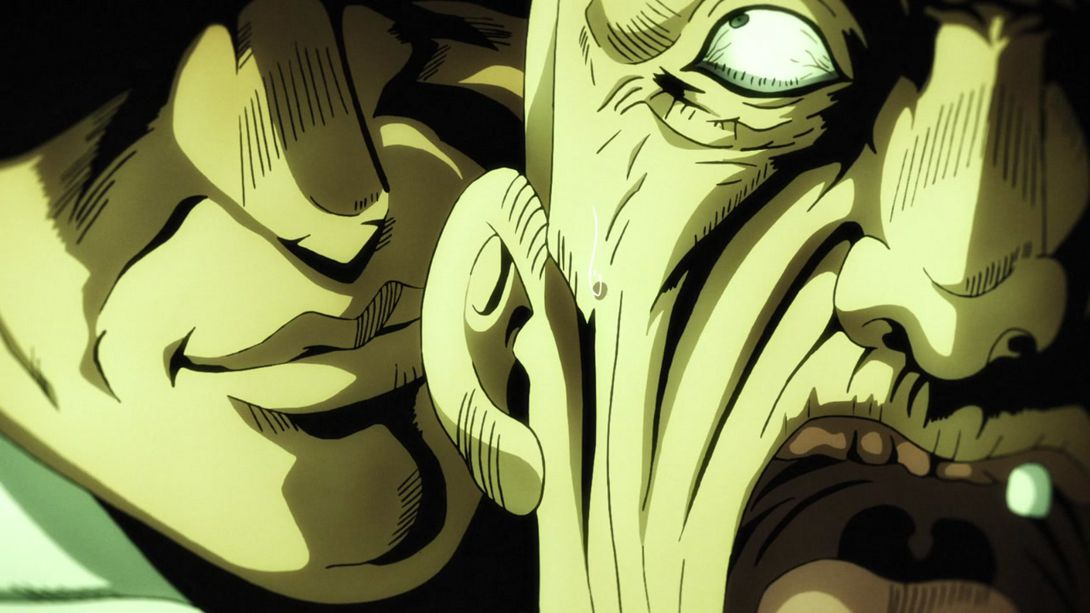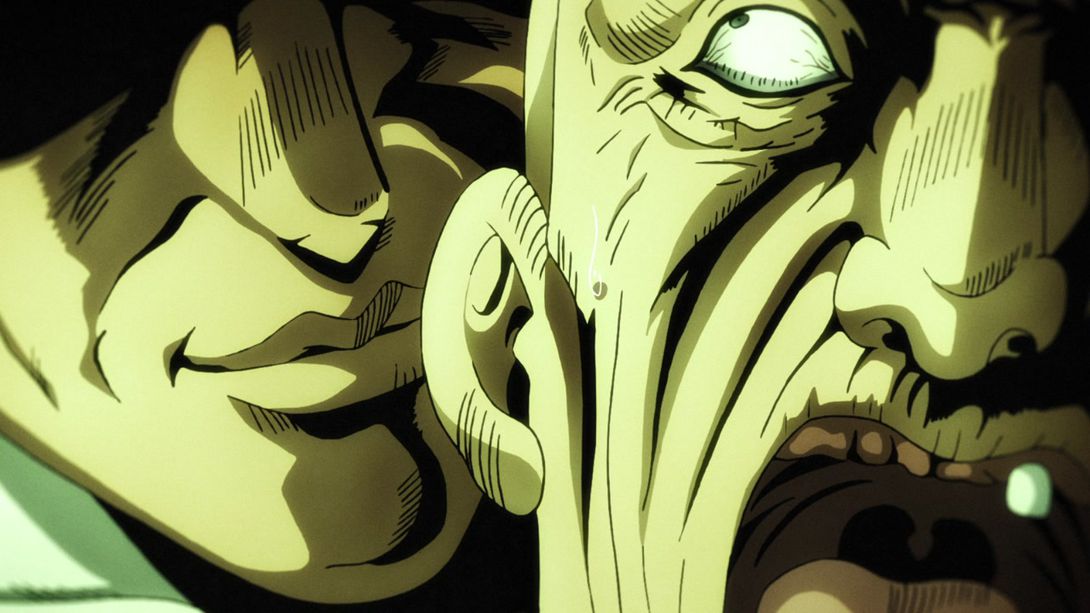 This shot is slightly more zoomed in…: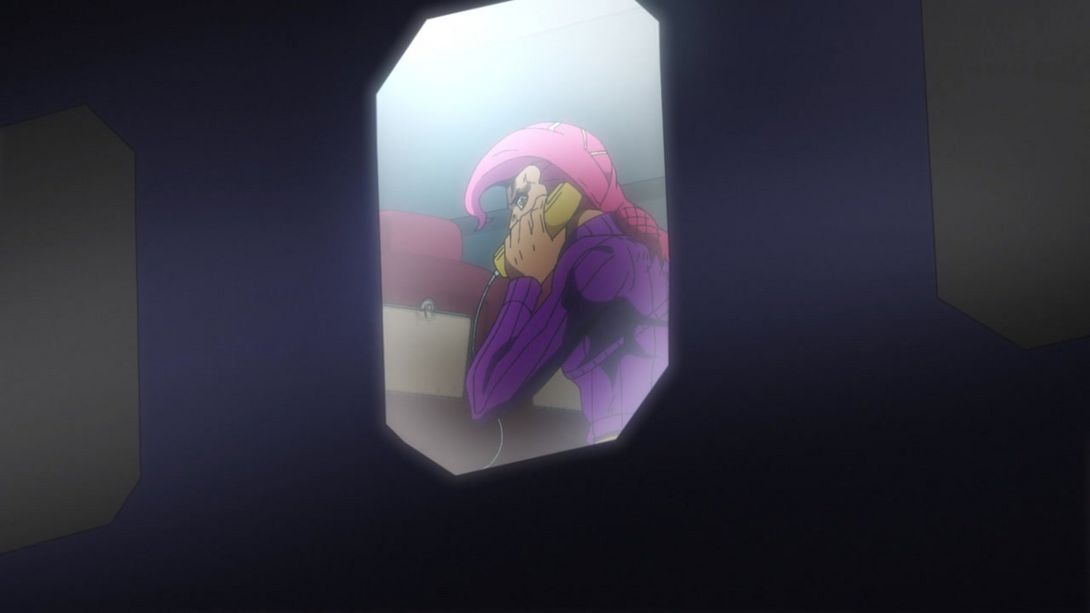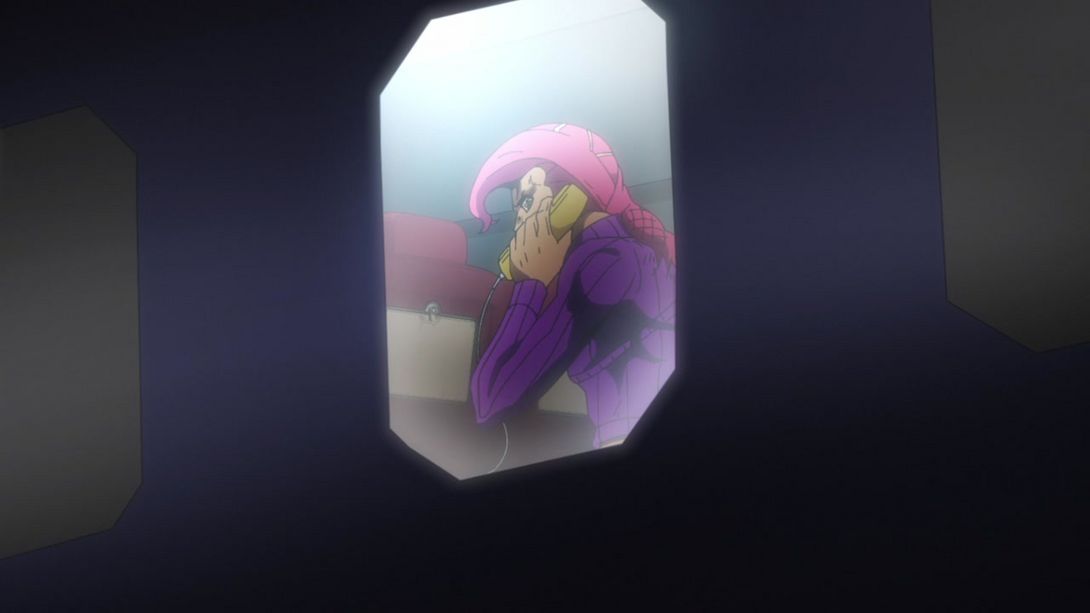 KARS!! AGAIN!!! Also, Narancia's visor is brighter and its propeller is now slightly more transparent: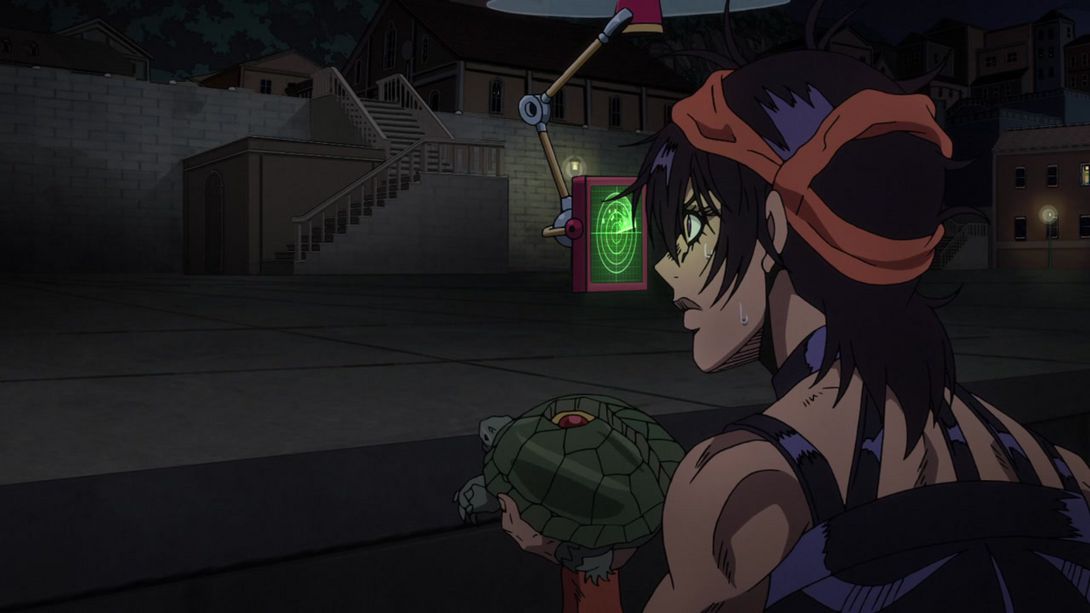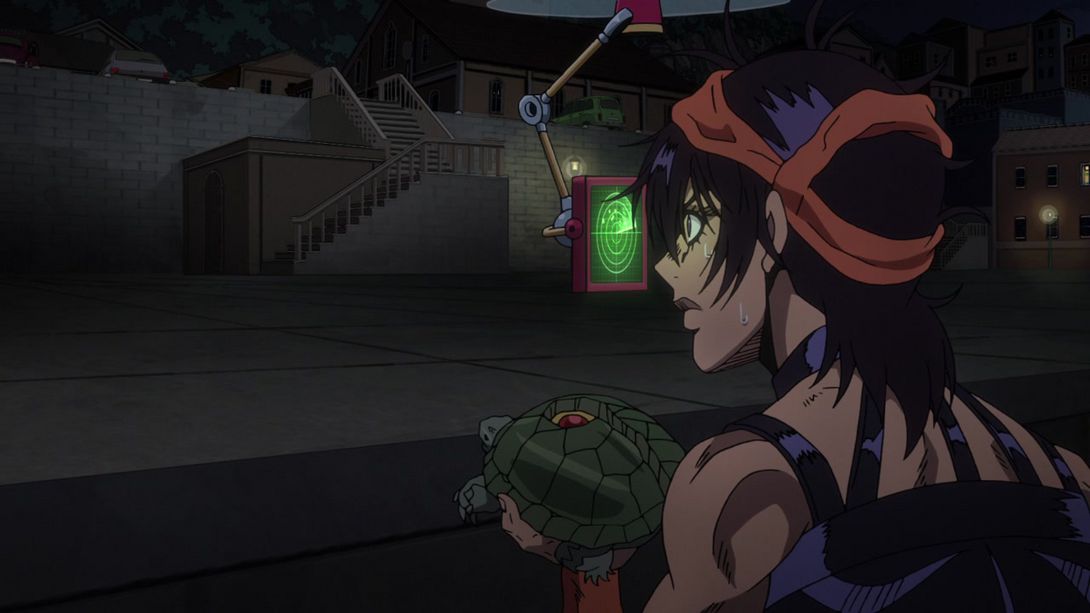 Both Buccellati and Trish have a different background here, and there are a couple more dots on Buccellati's suit: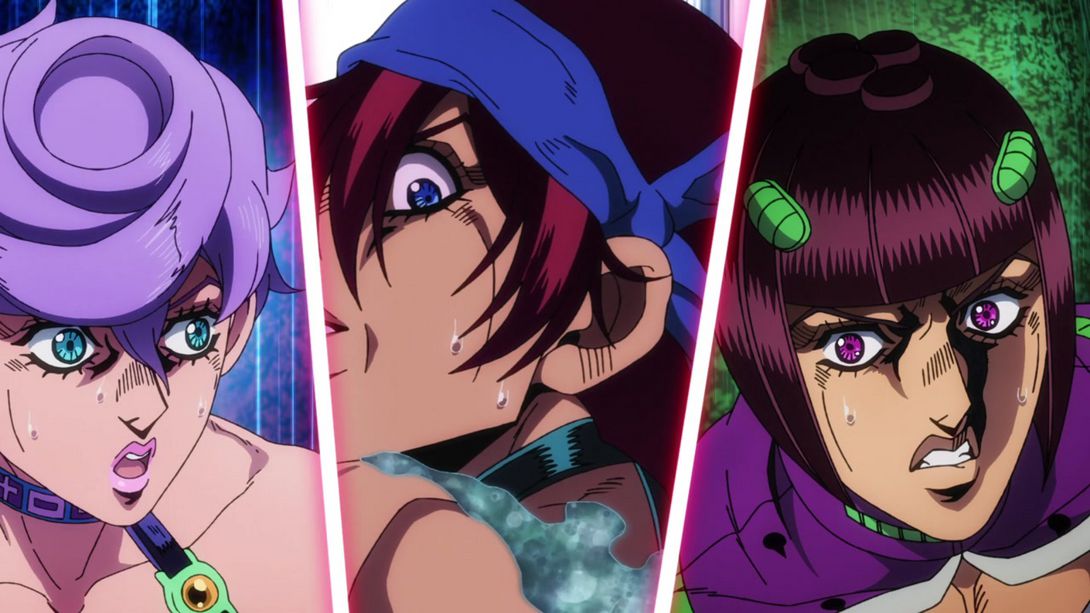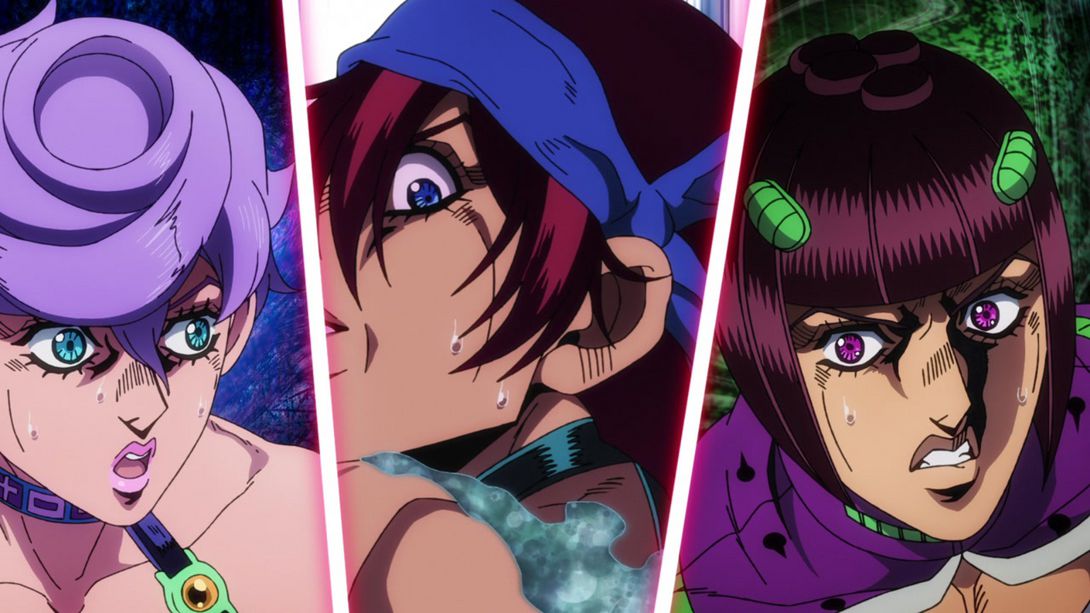 Said backgrounds also animate a little! Check it out:
Here, Narancia has been moved and… Oh boy, something really nasty had happened with the mold effects in the TV version, huh? Luckily that has been corrected: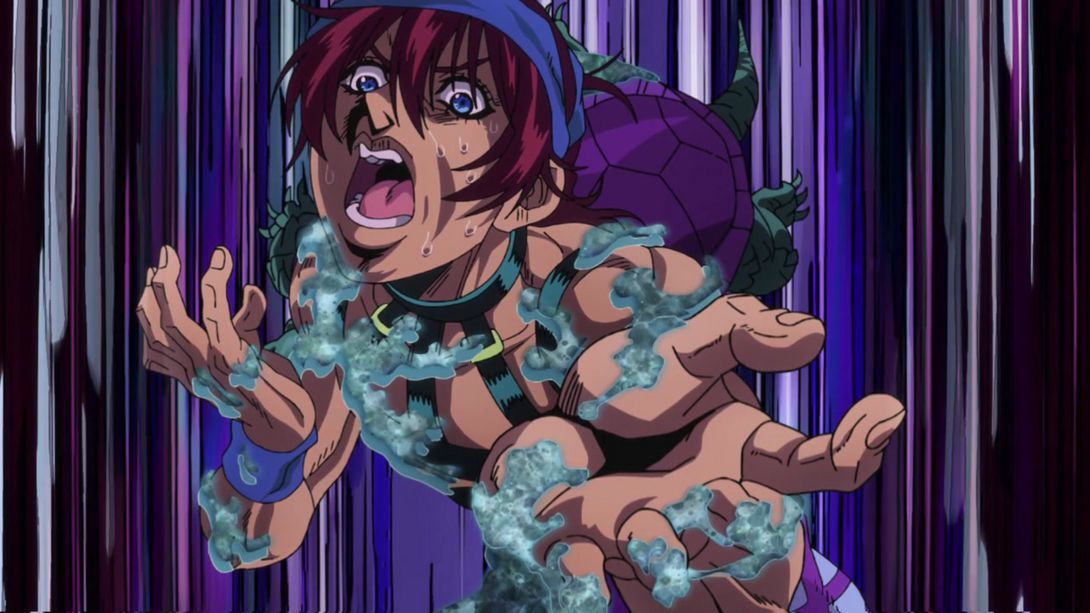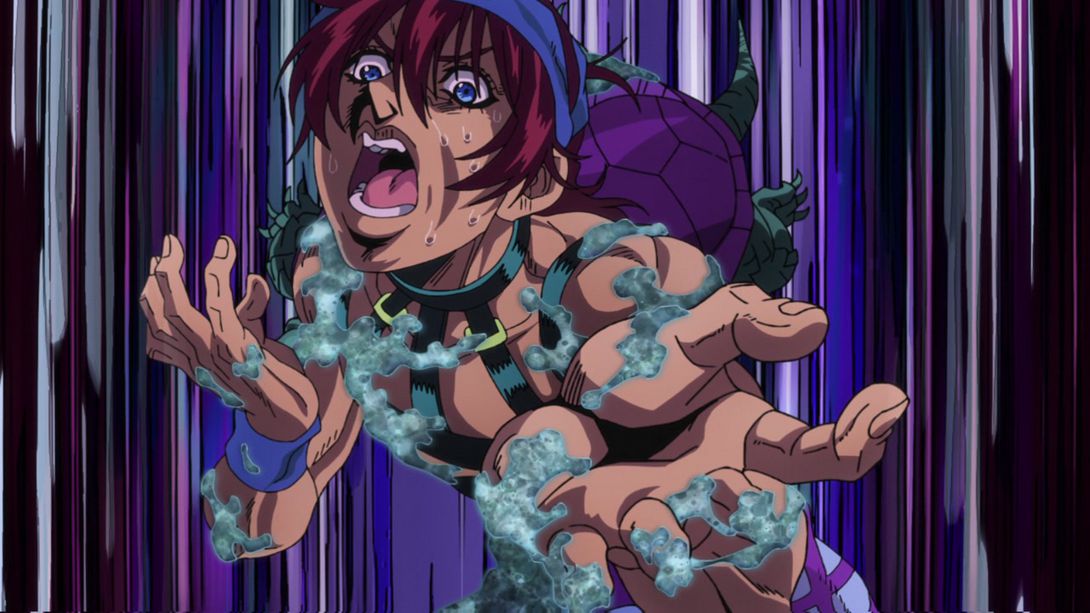 This scene has been completely recoloured: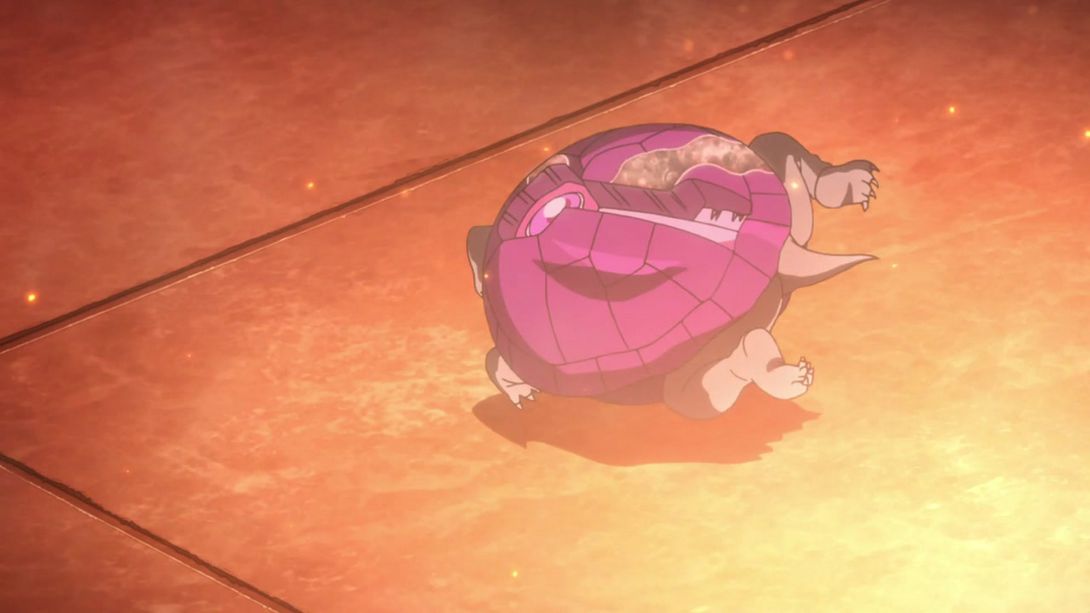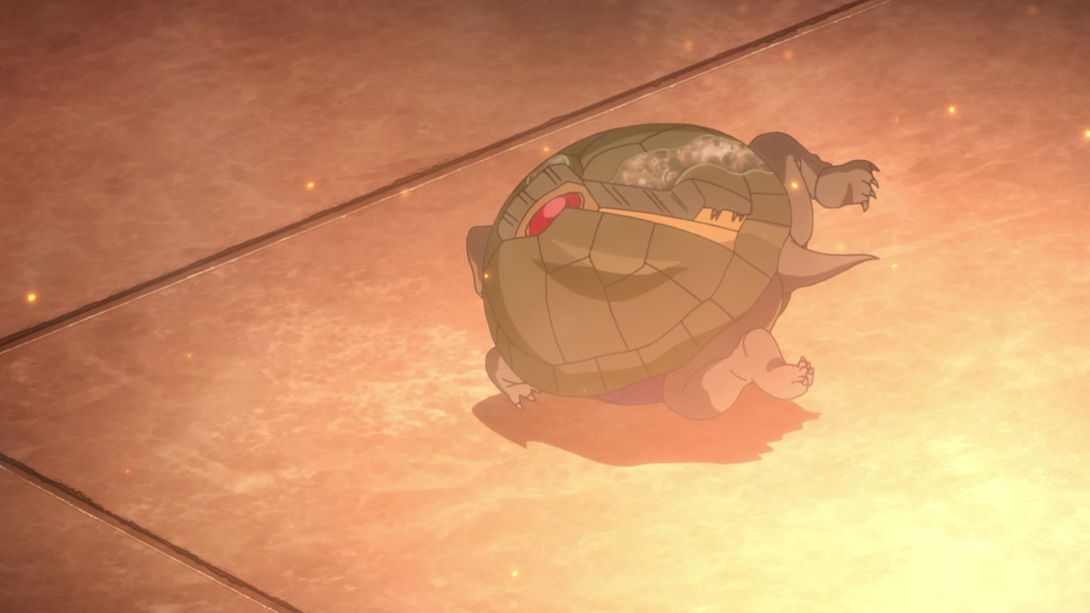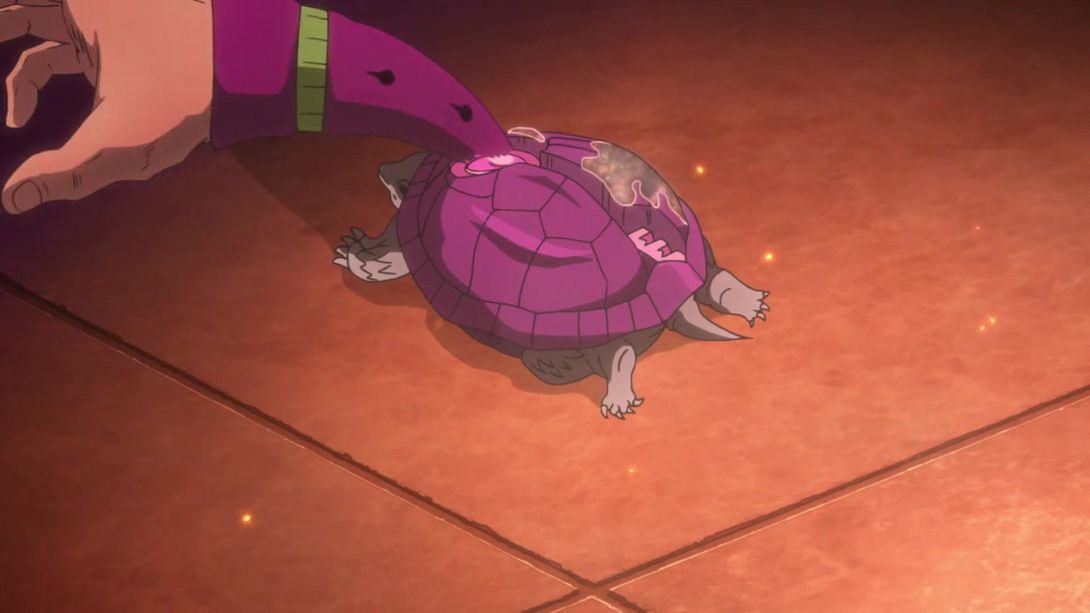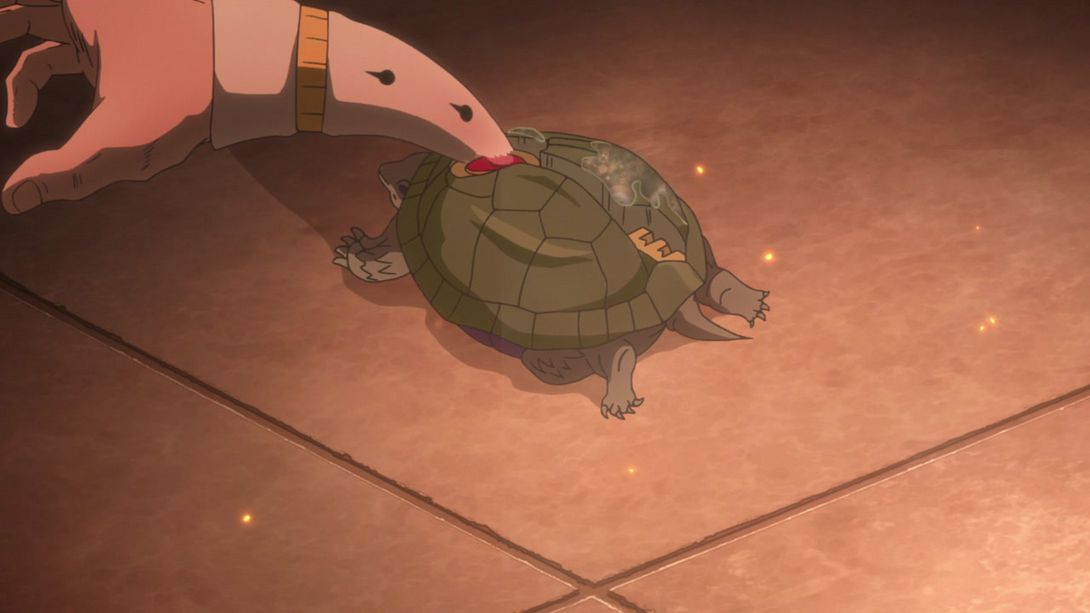 And that concludes today's brief comparison, fellas! Sorry about the slight delay - I was traveling this past weekend, and I didn't have time to post it. Either way, I hope you had a grand time and I'll see you next time for Vento Aureo #30, "Green Day and Oasis - Part 1"!
See you at the Colosseo!