Welcome back, people! I hope this disgustingly hot summer hasn't incinerated your will to live. Come take a stroll with me in the fresh, breezy avenues of Jojo as we take a look at today's episode, Vento Aureo #12, "The Second Orders from the Boss"! It's a little bit of a breather coming from last week's ridiculously long post, but I hope you'll have fun nonetheless.
Let's get started, then!
In some of the frames of this scene, Fugo's teeth were missing, but it seems that the BD money has finally allowed David Production to afford a dentist for this upset boy: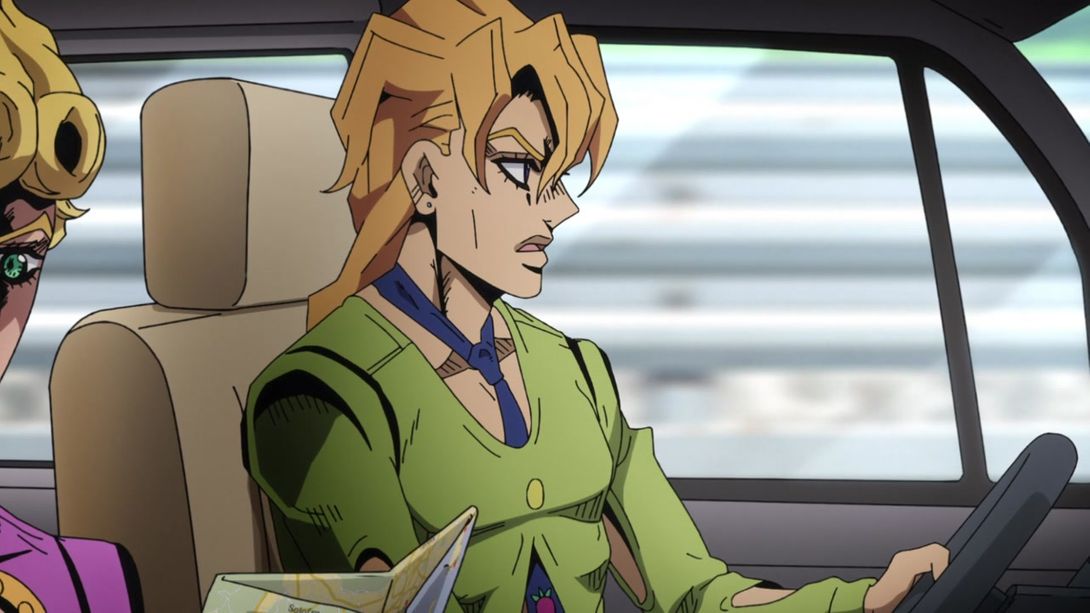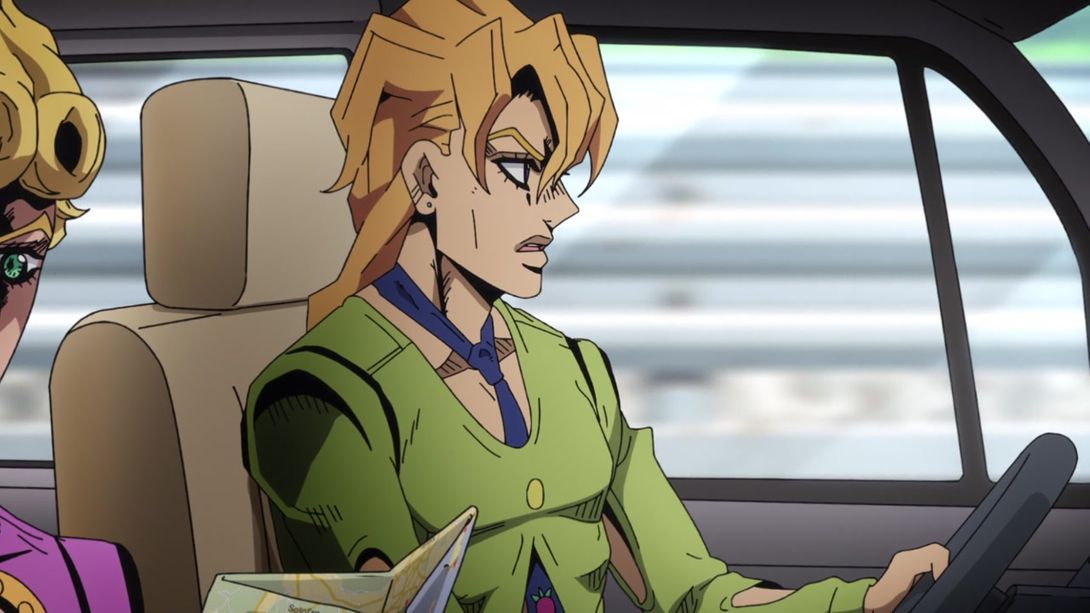 Here, Giorno's actually looking at Fugo instead of just focusing on the map, most things in the car have been shaded differently, everything has been moved vertically a little bit…: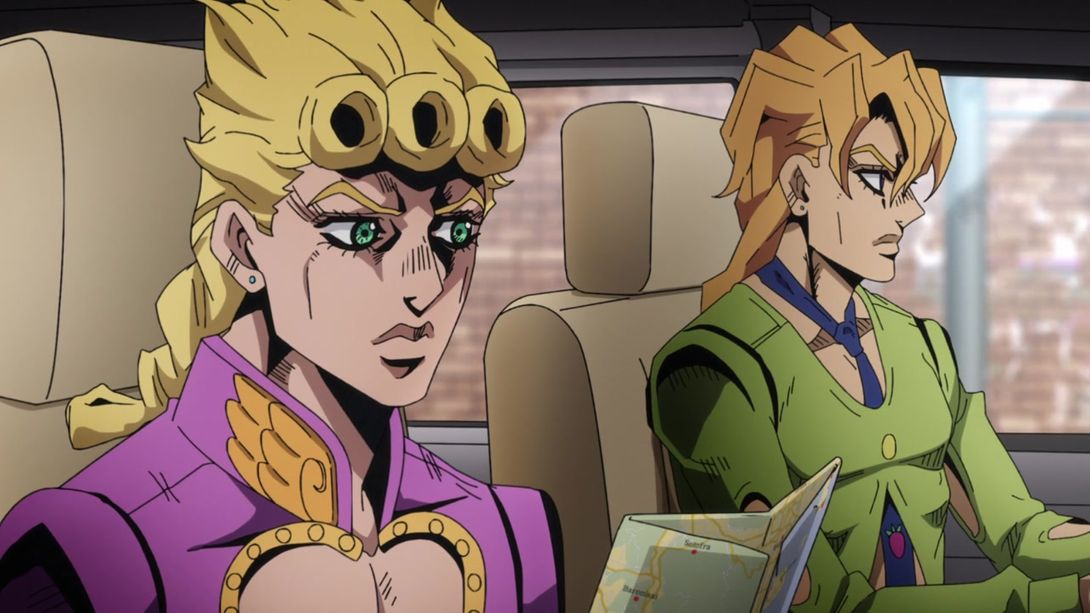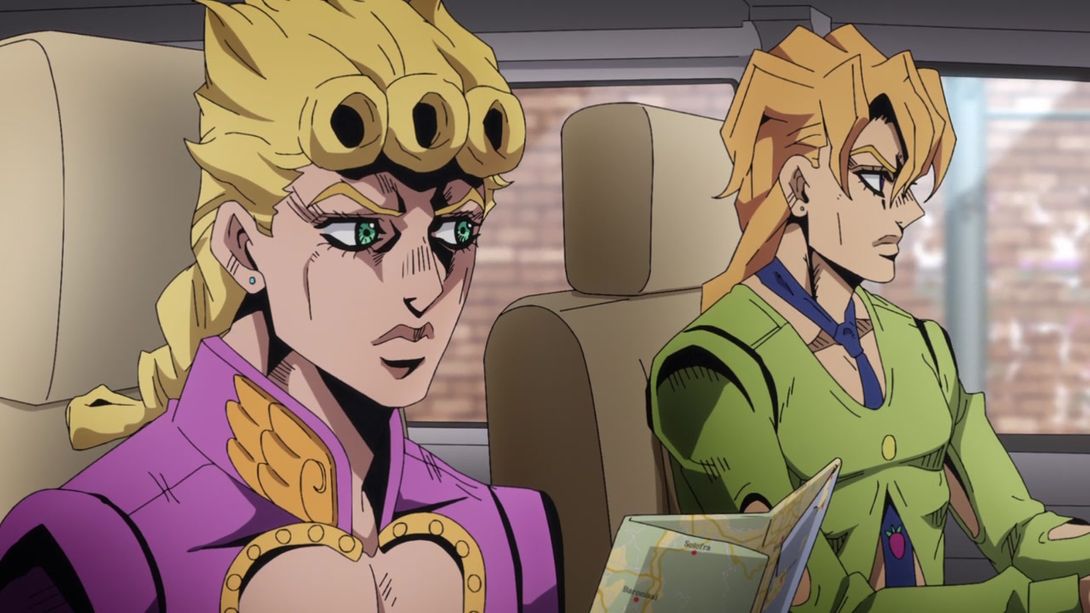 And the background outside the car has been slowed down a tad, so that it no longer looks like they're going at 500 km/h:
And here, Fugo's face is less anime-dark, a small corner on his jawline has been smoothed out…: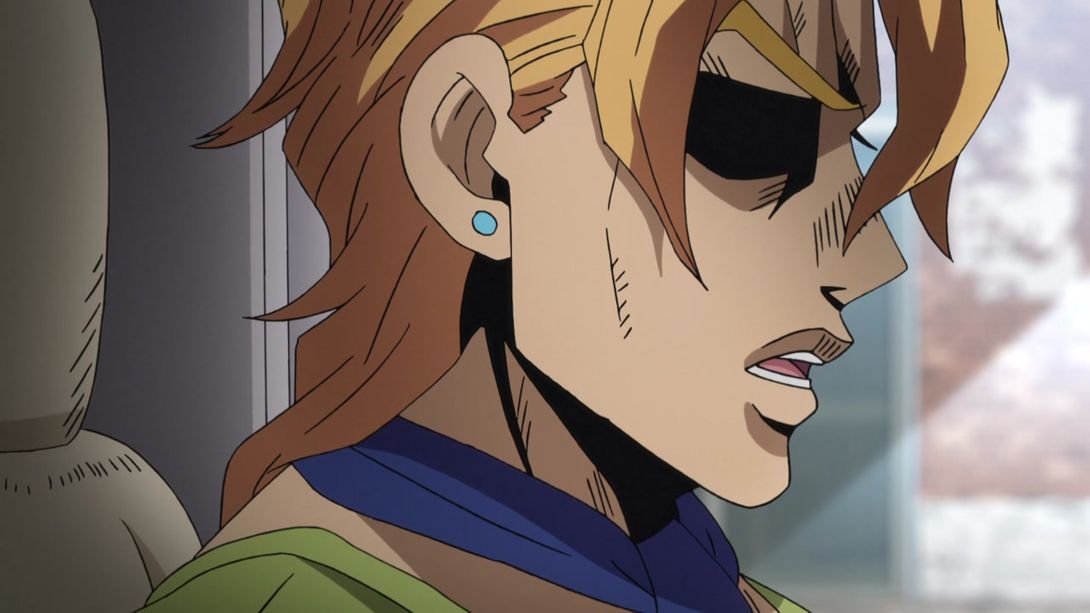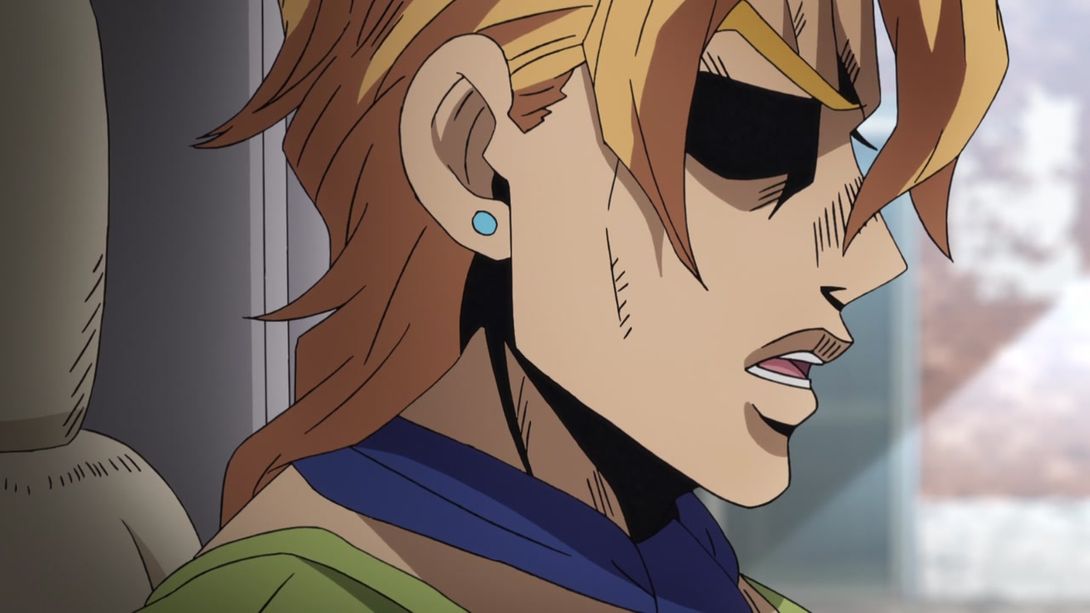 … and, when he turns, his face has been retouched and its shading adjusted: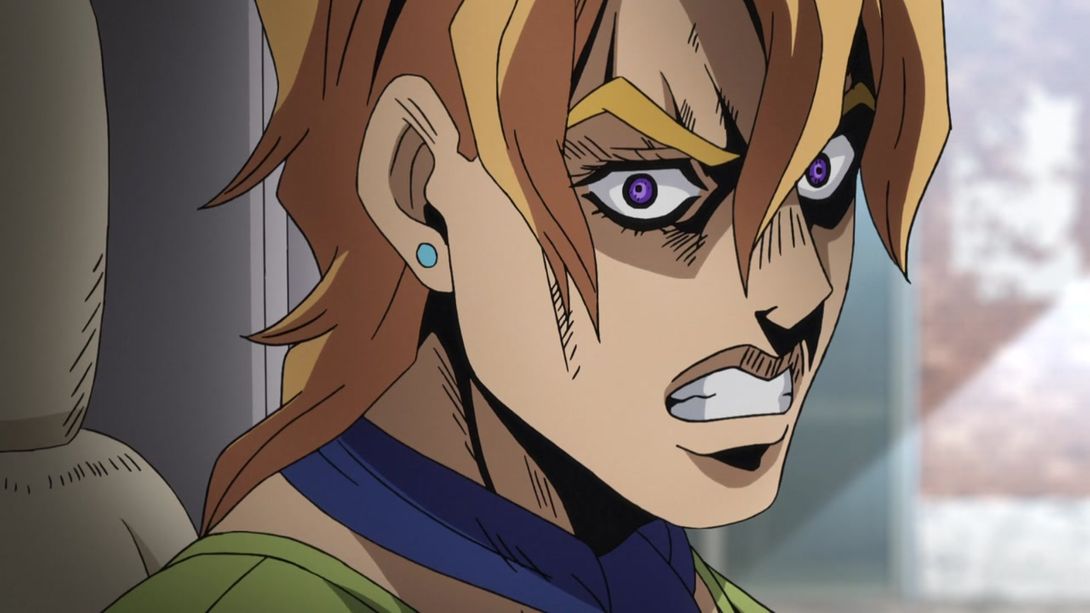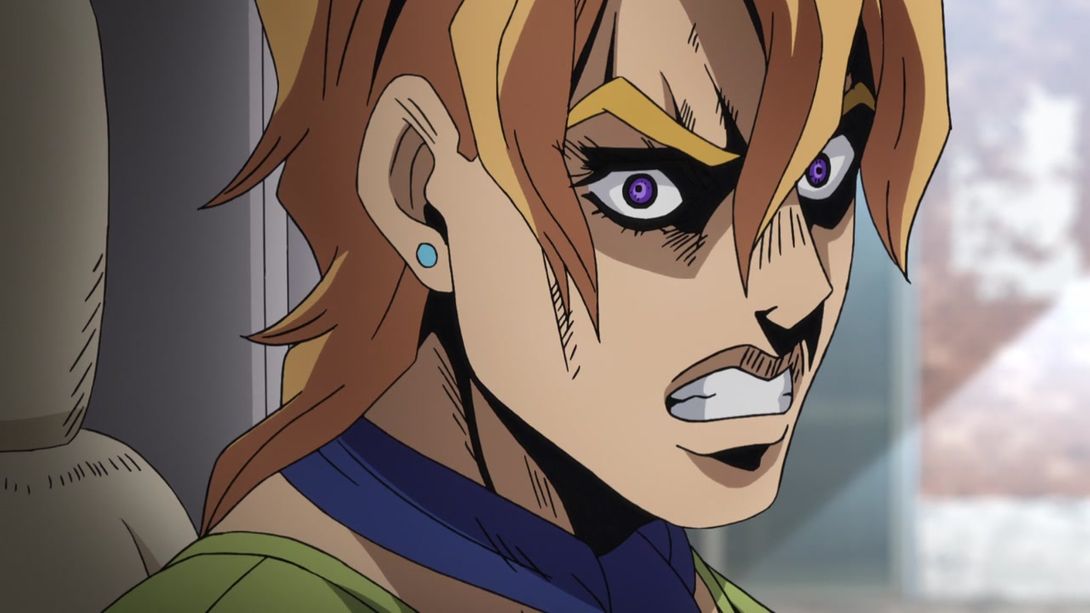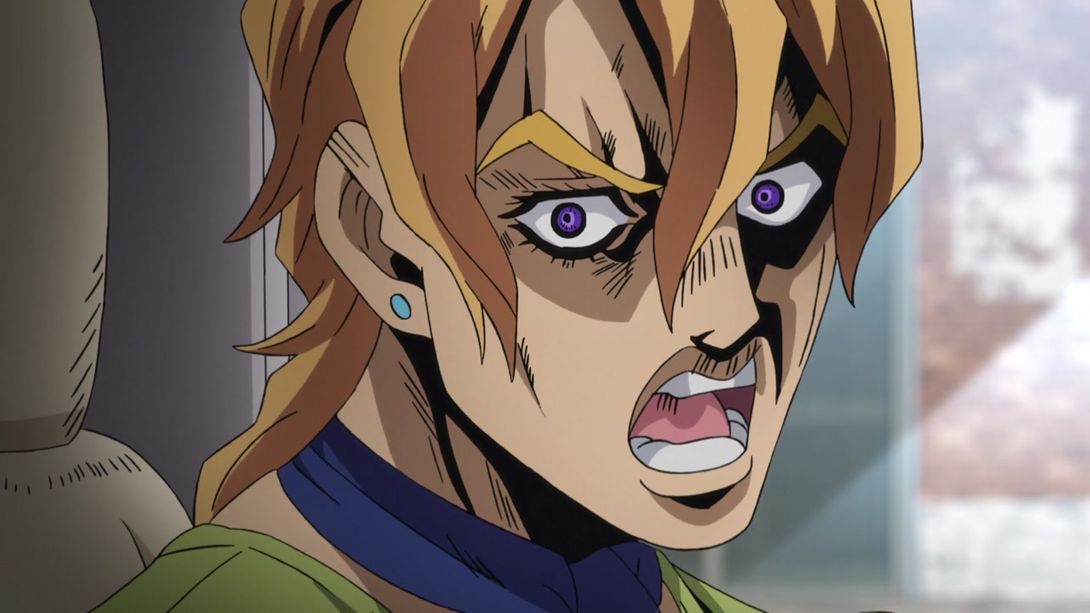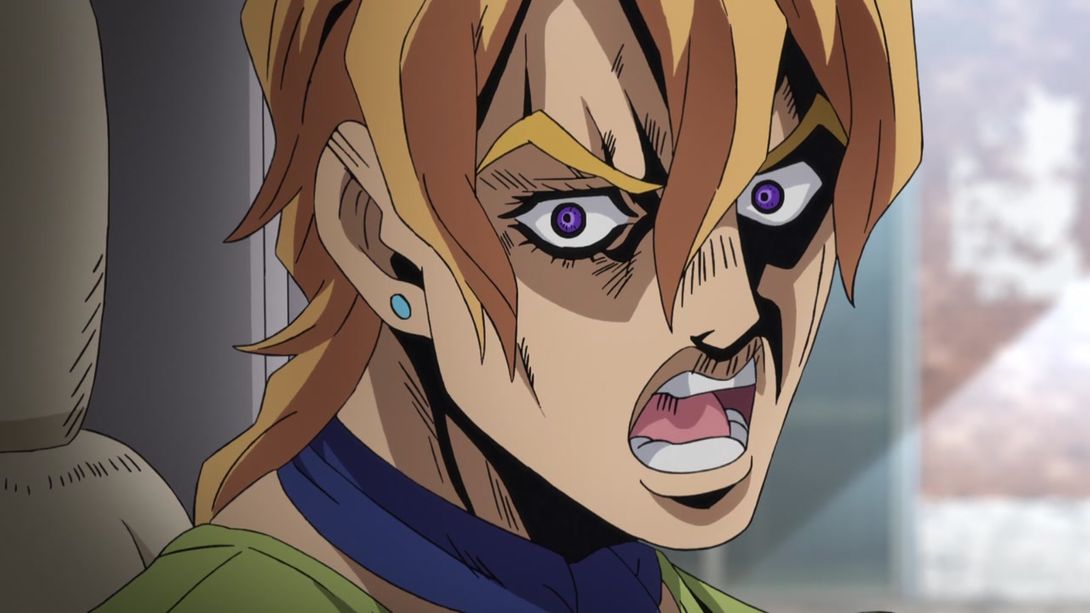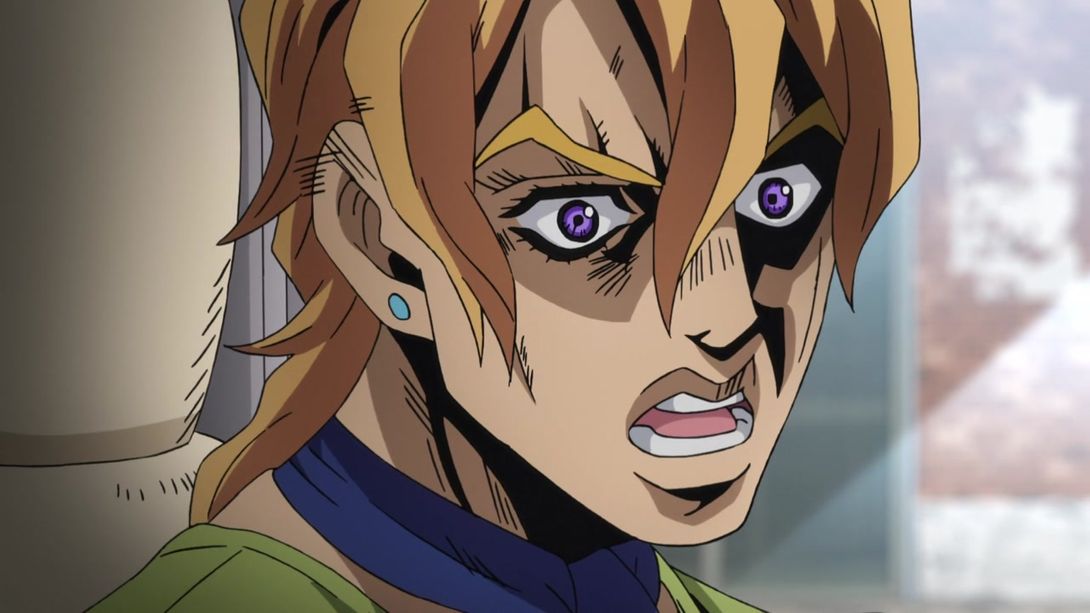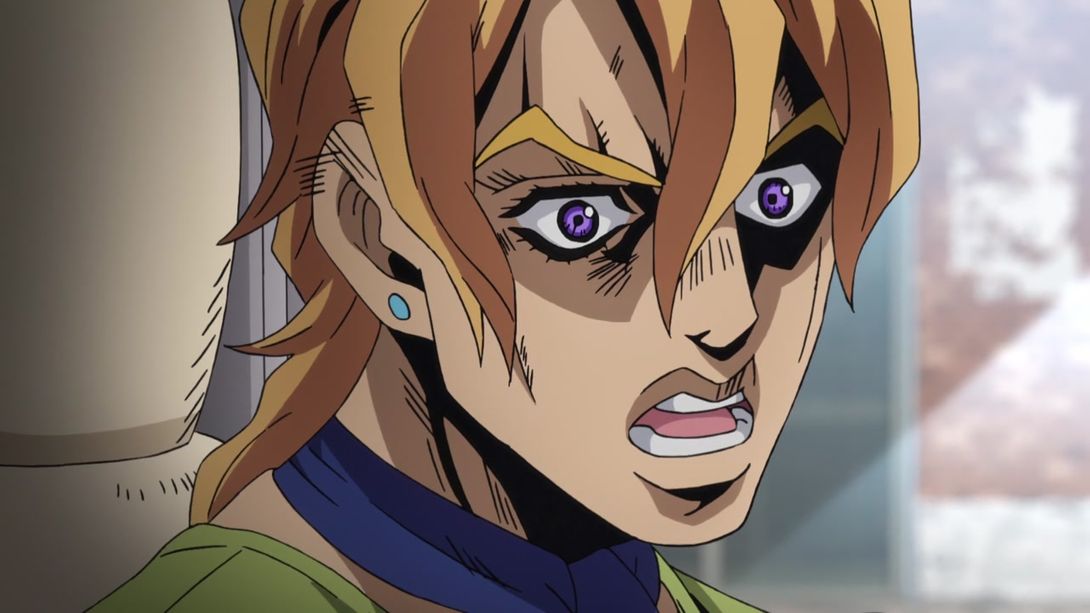 Here, most lines are a little bit thinner, Giorno's earring has been moved a bit and Abbacchio's lips no longer remain… there when he opens his mouth: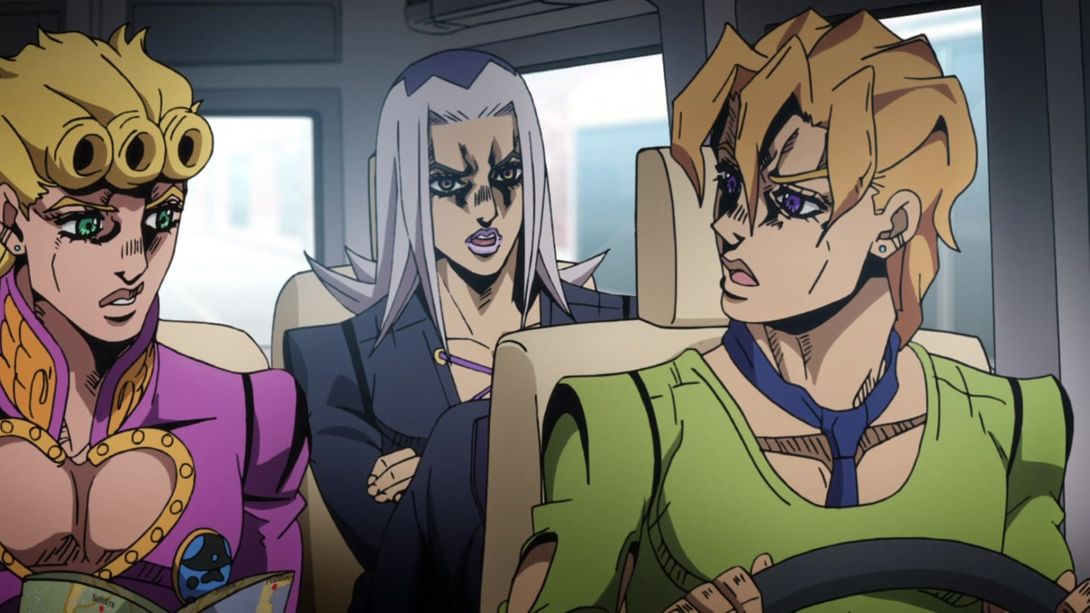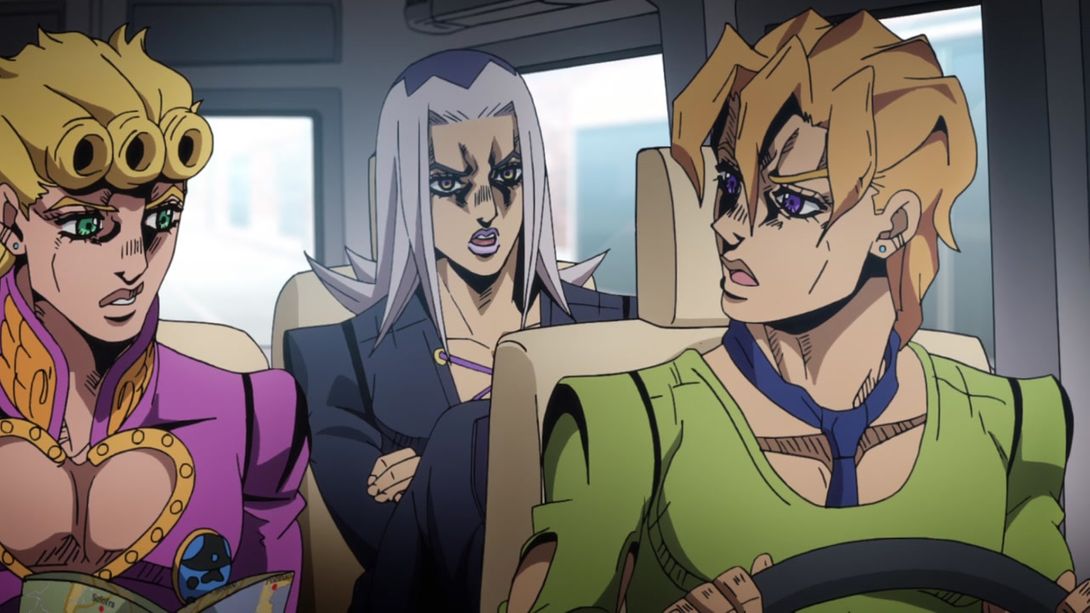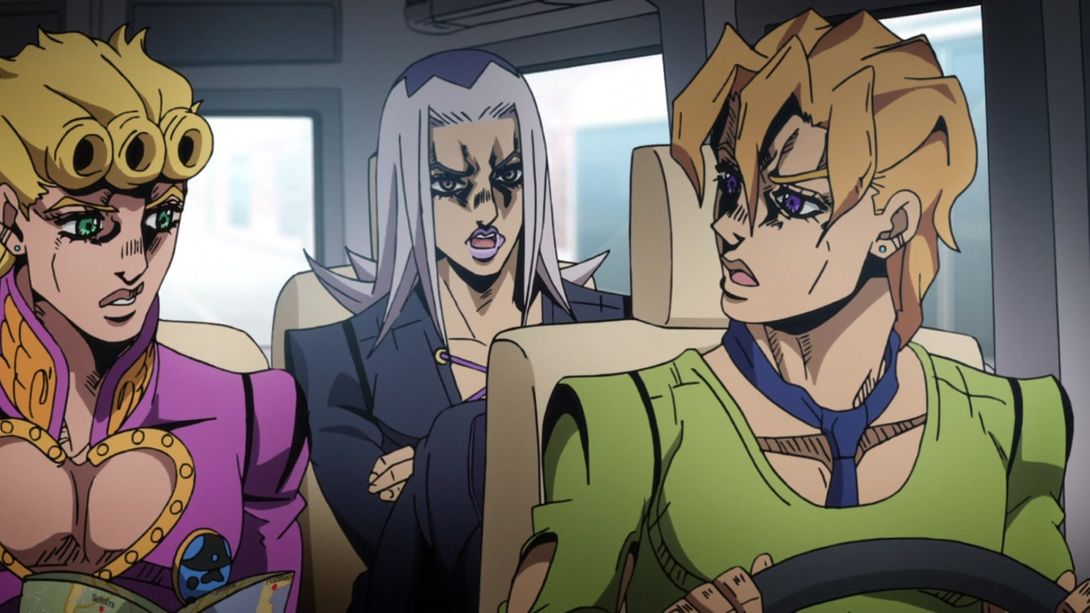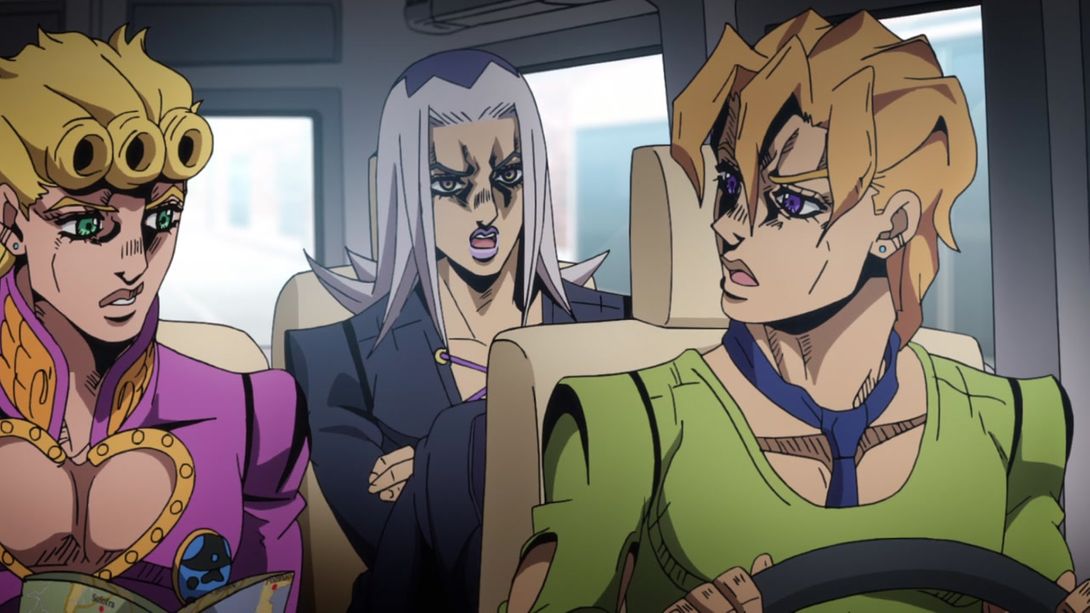 Fugo's face has also been retouched towards the end of the scene: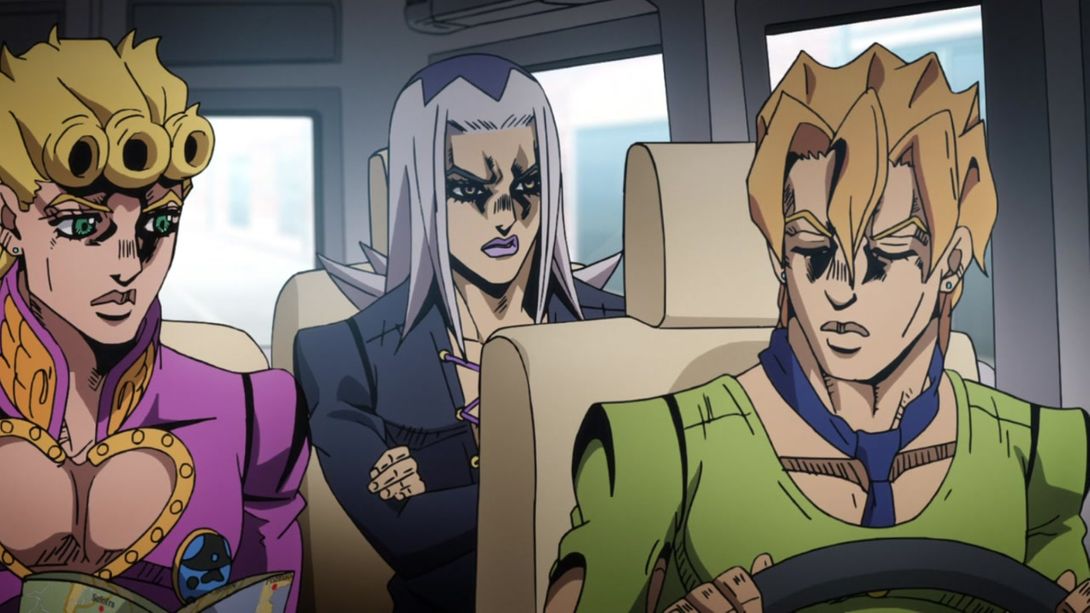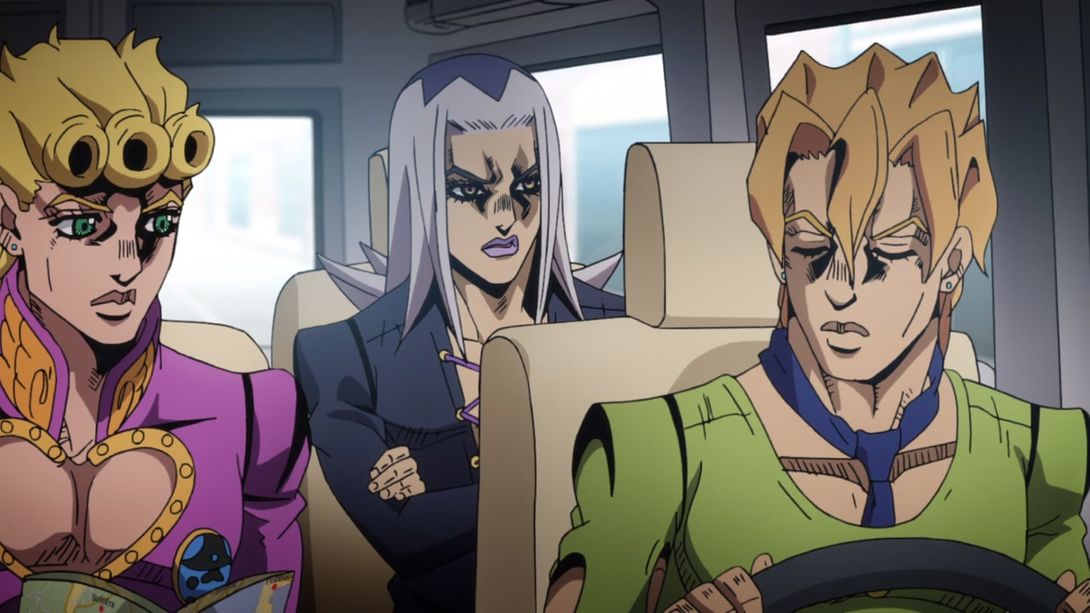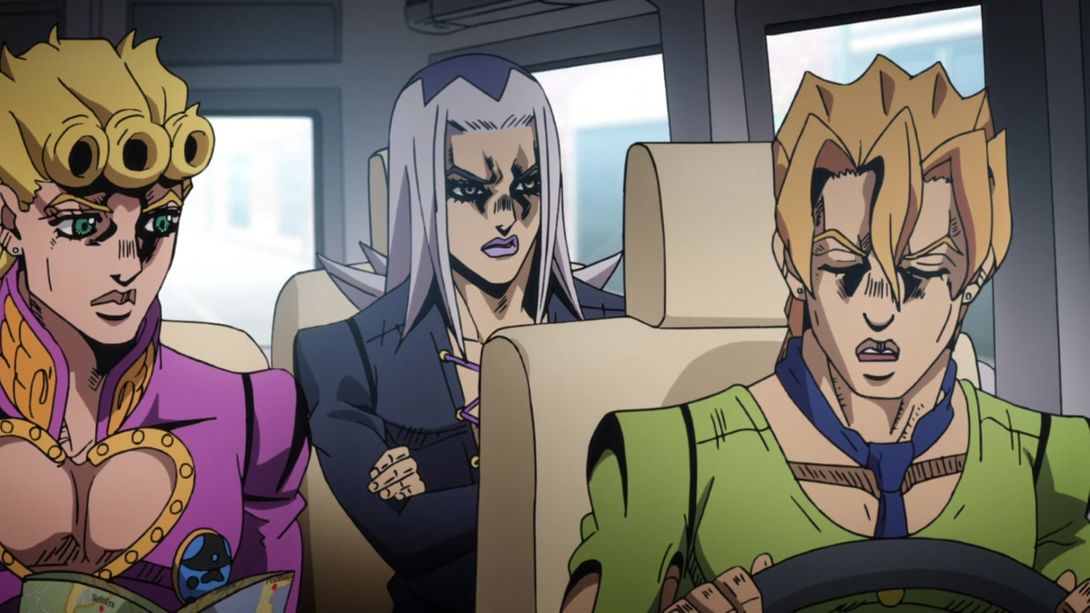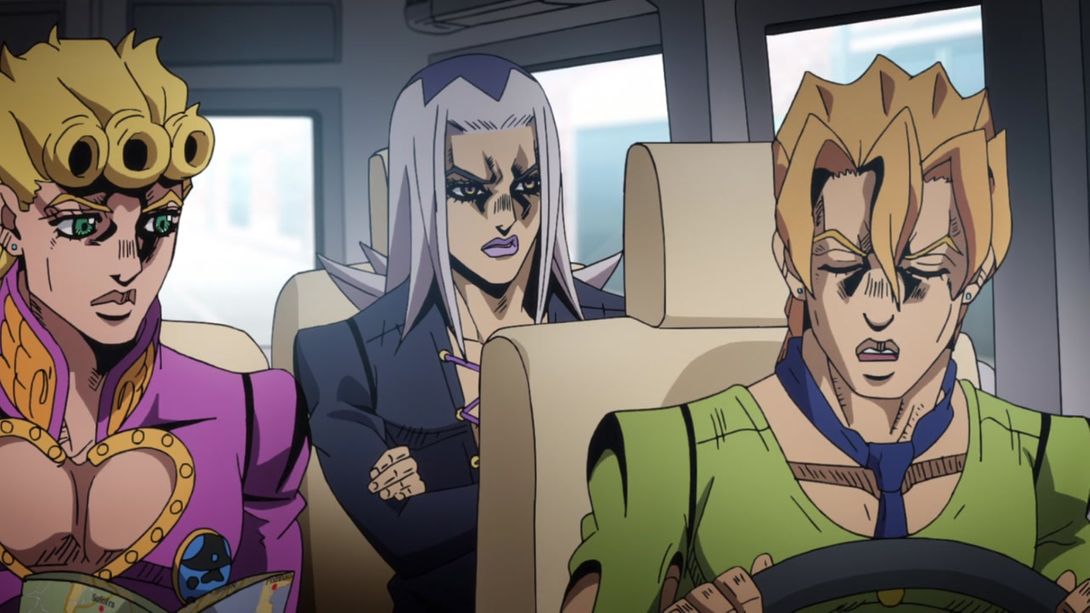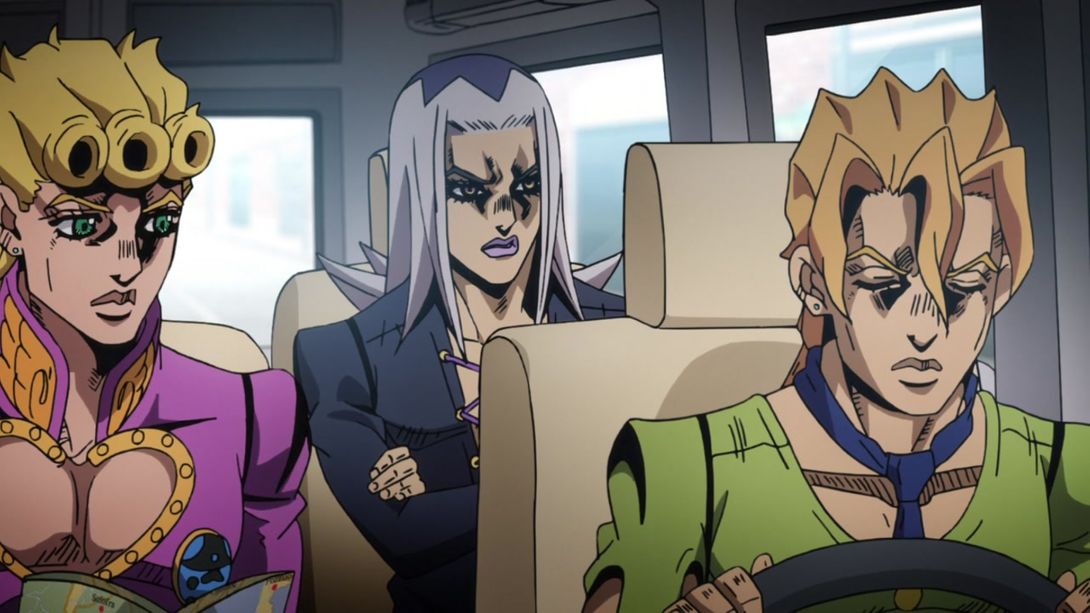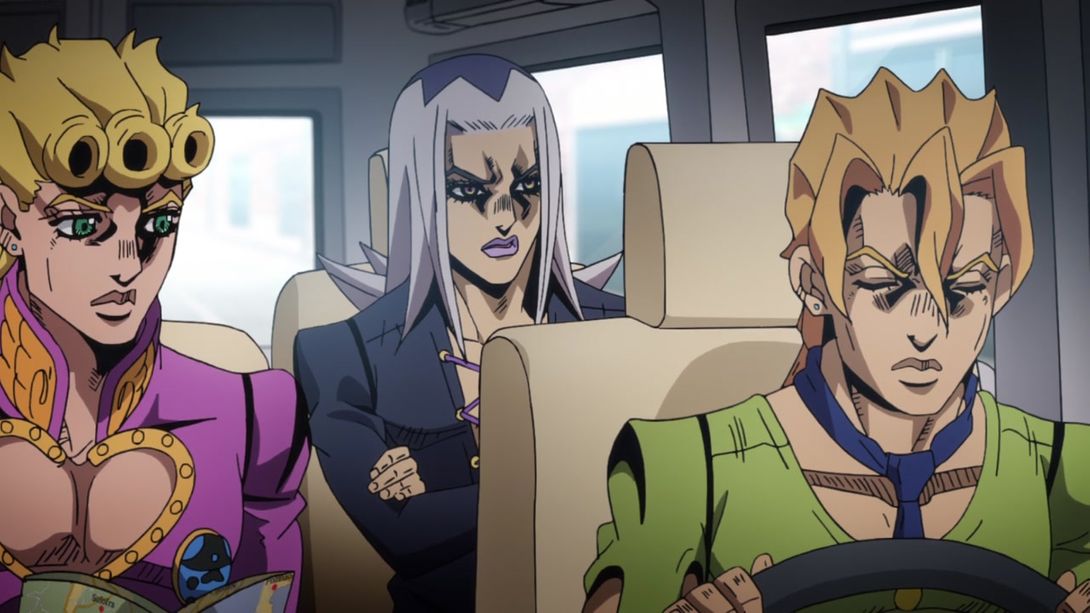 And here, Fugo's looking much more upset, his mouth is looking better and the background is blurrier: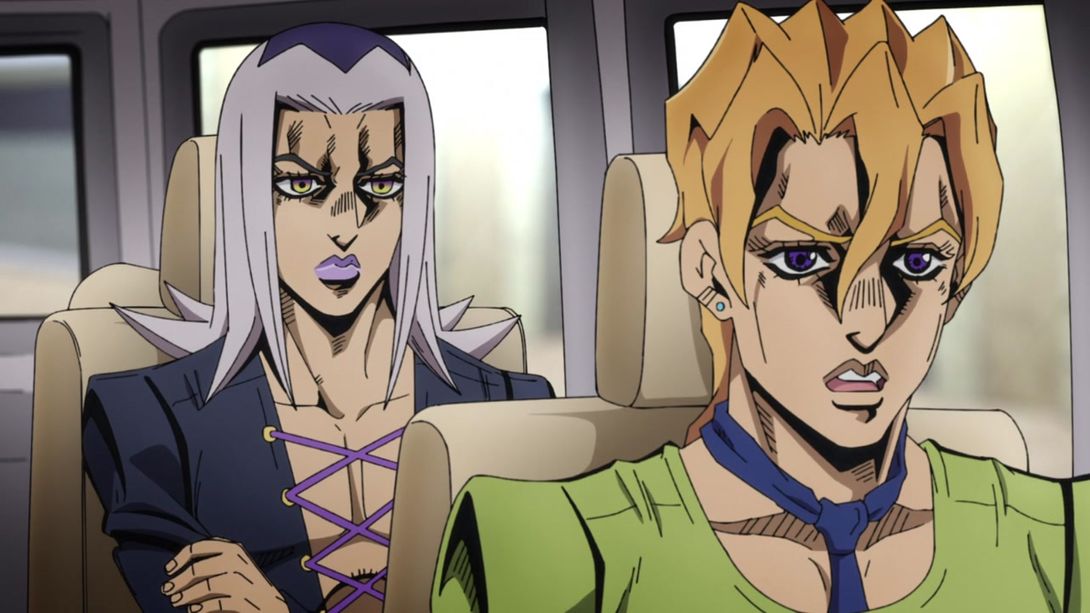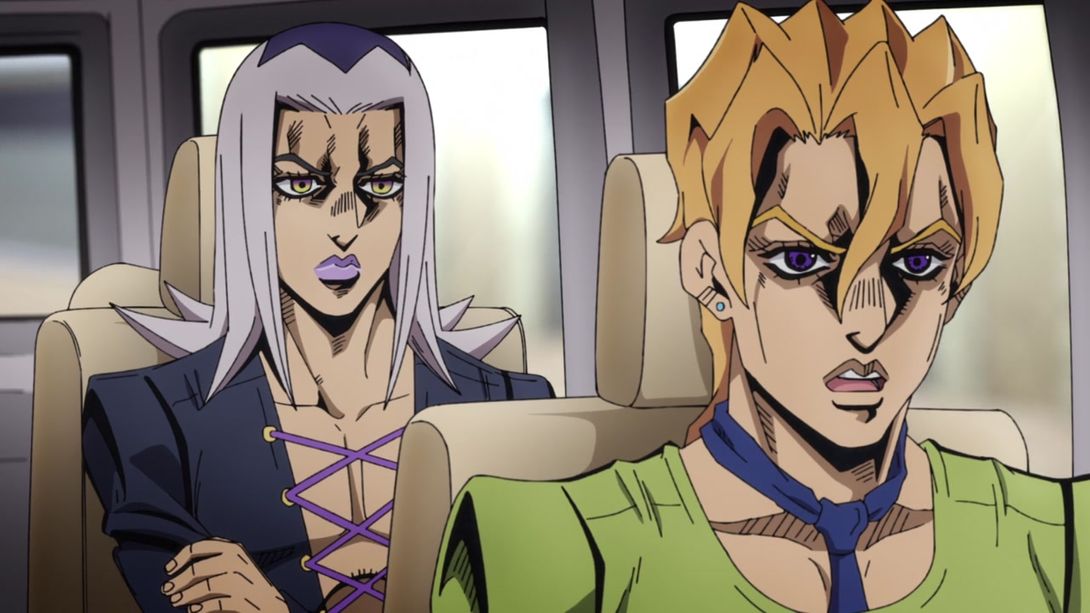 Let's skip quite a bit ahead to a couple of brighter punches to our favourite sour boy:
Let's move on to this week's eyecatch: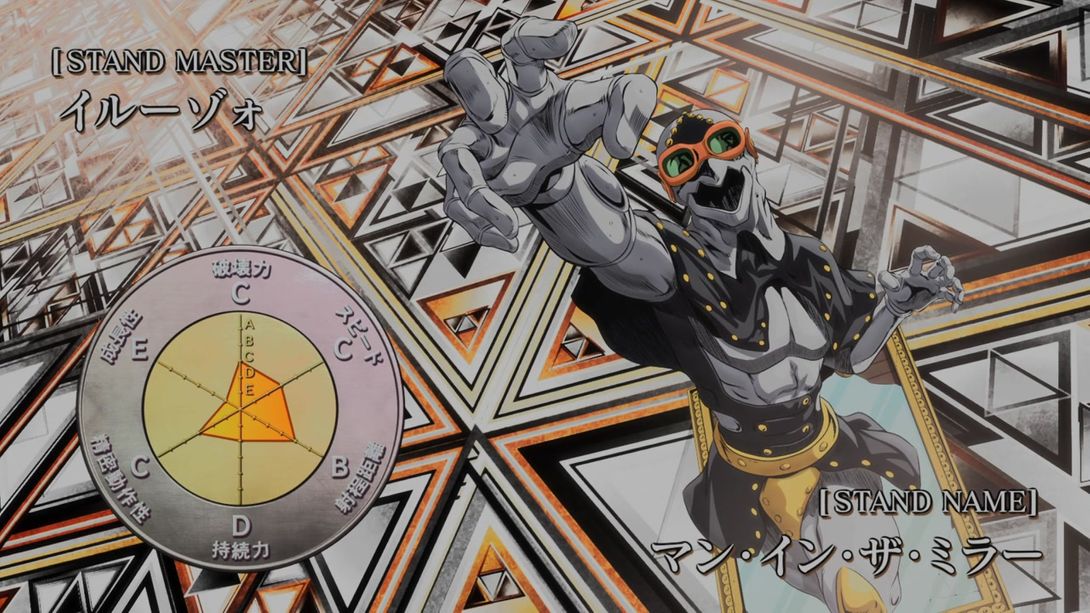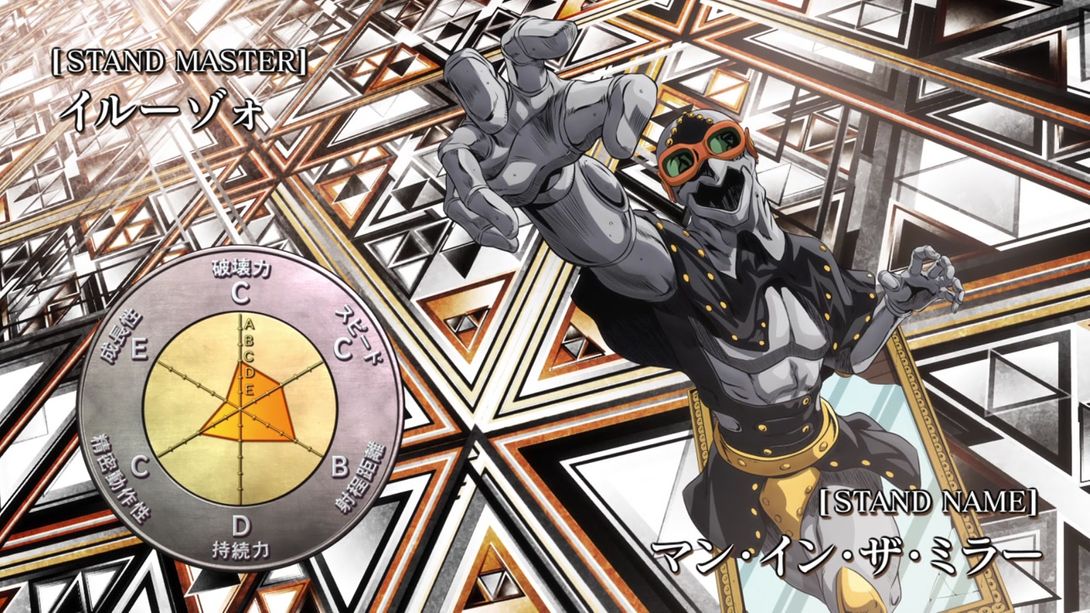 And here we have a bunch of retouched Buccellati suits… Not even the flashbacks are safe from them: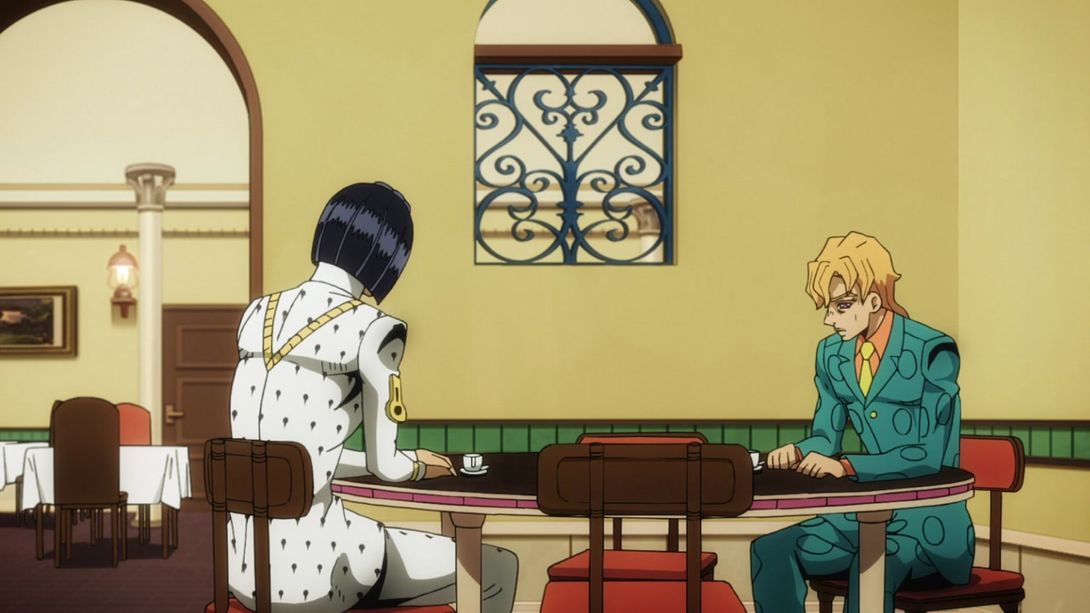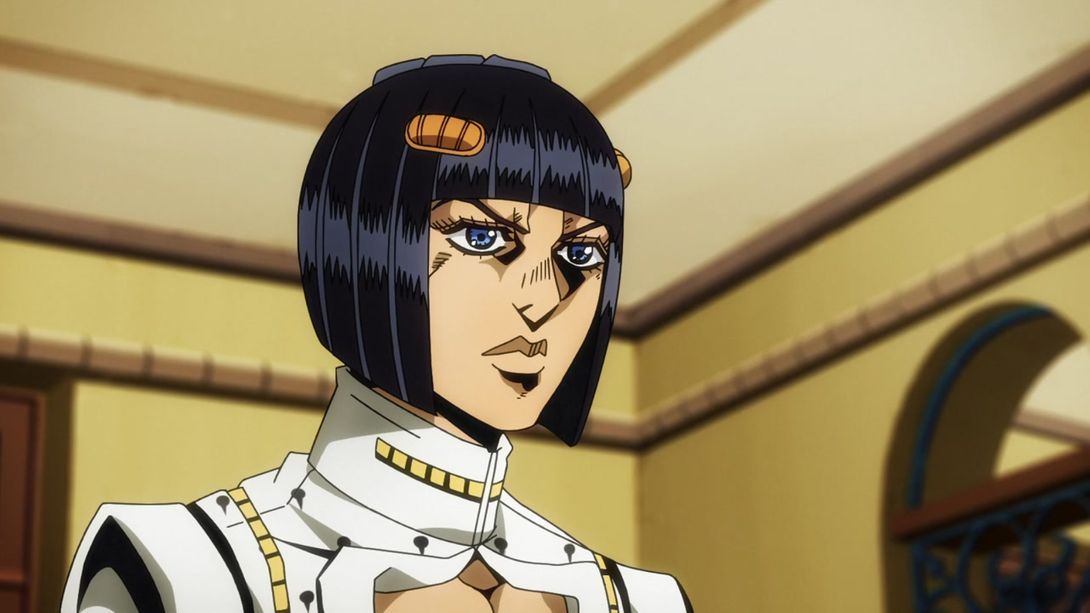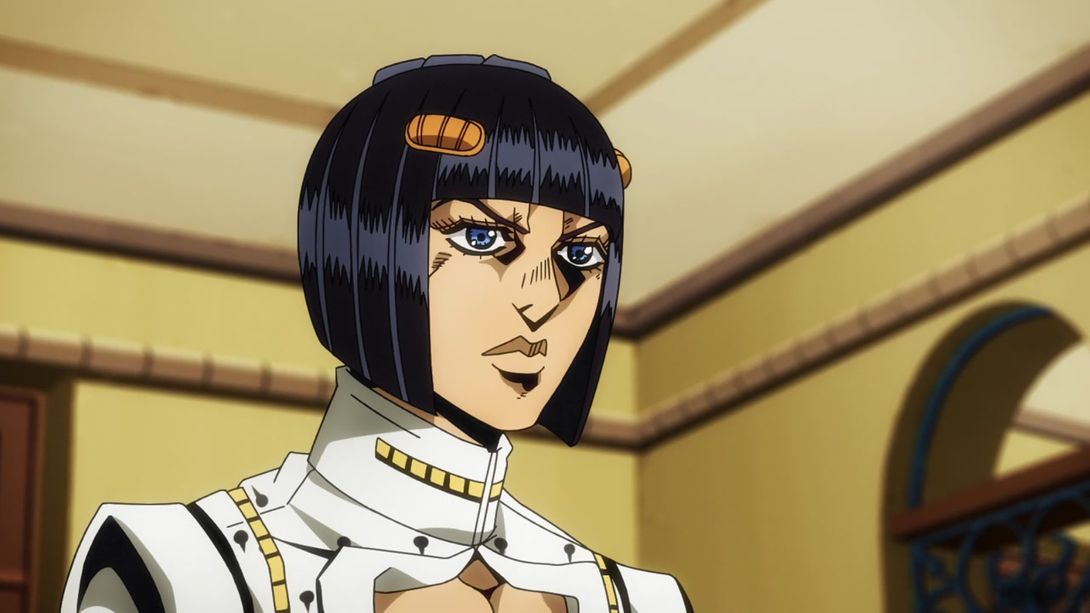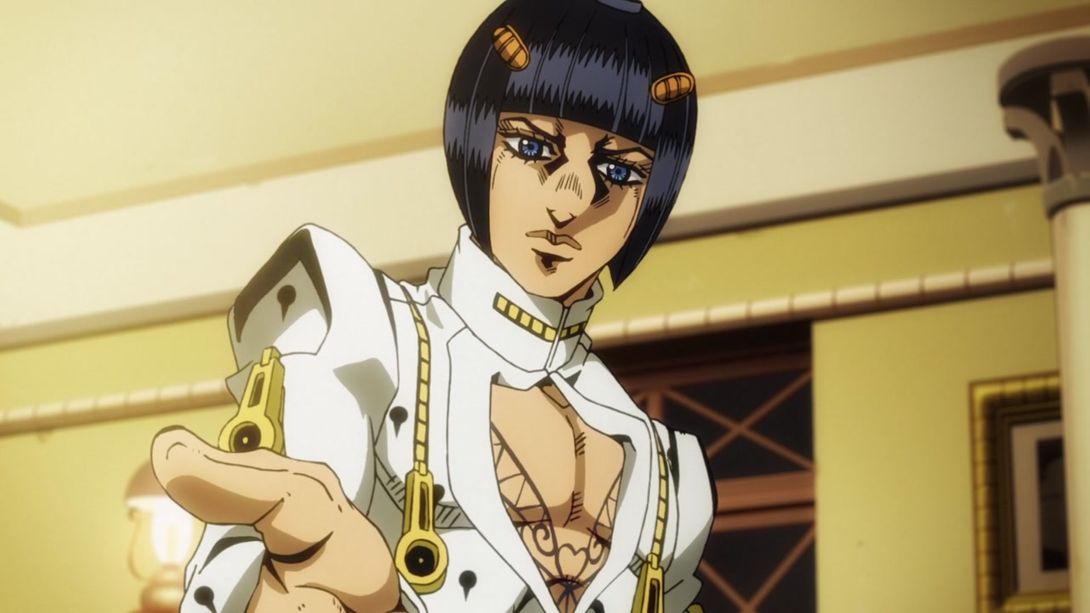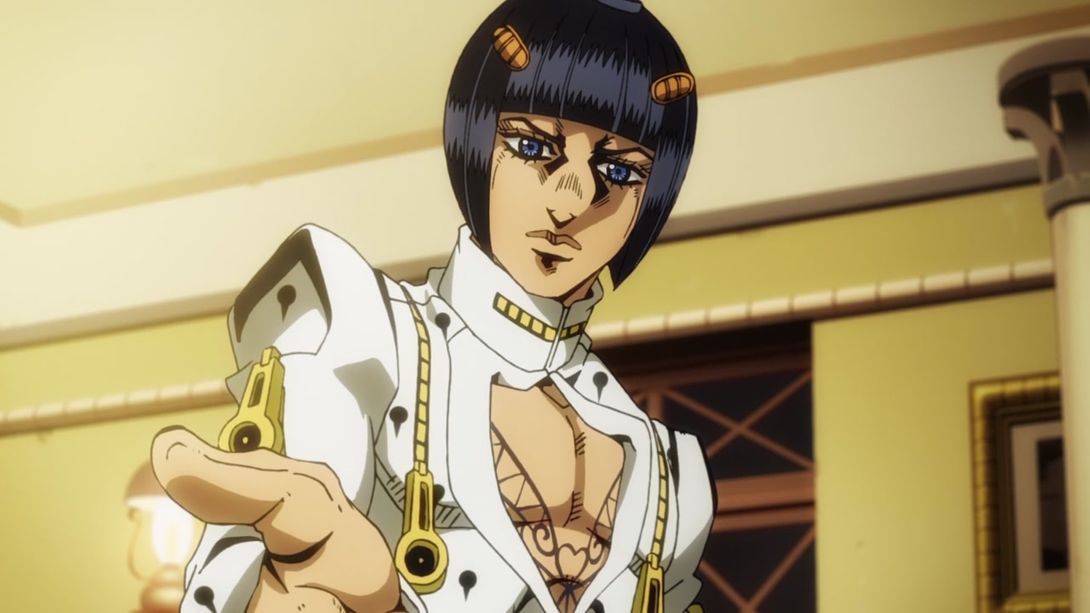 And here, Fugo's face and collar area have been retouched, so that he looks a little more… touched (forgive the horrendous wordplay):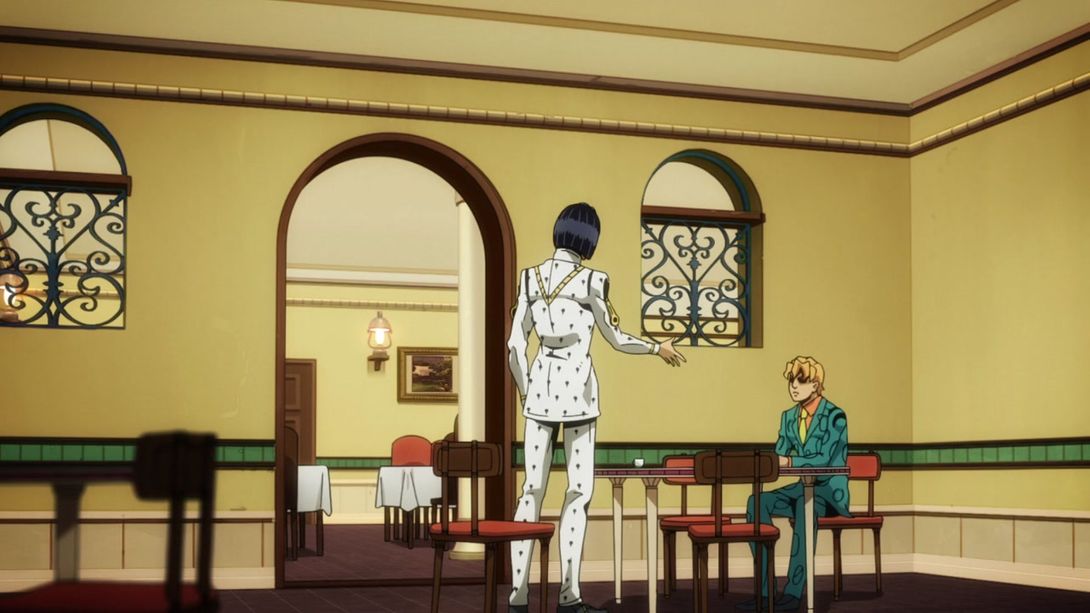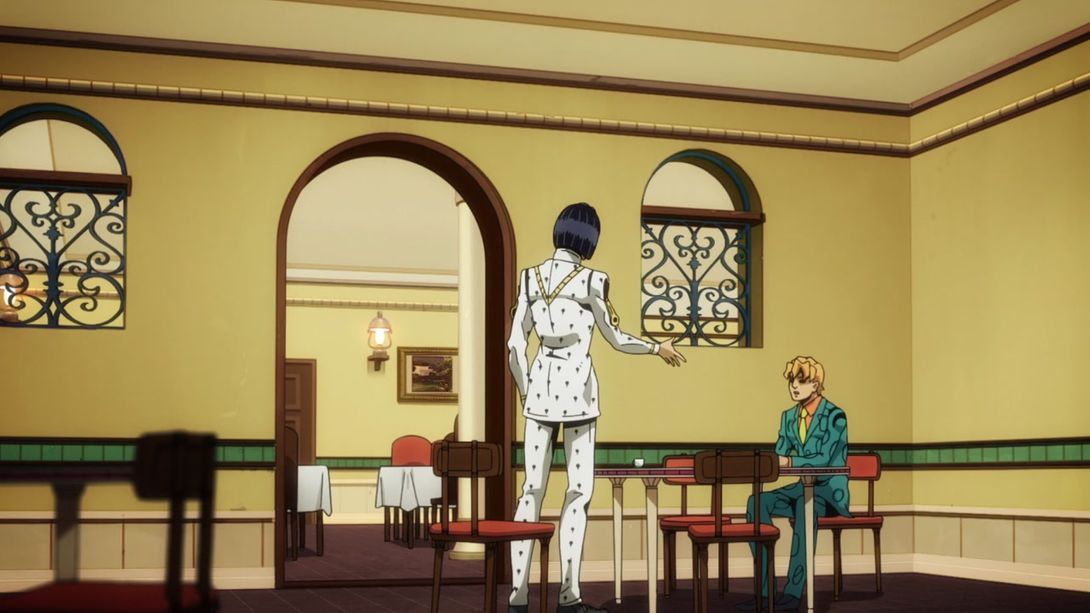 Here, Purple Haze's breath has been completely redone: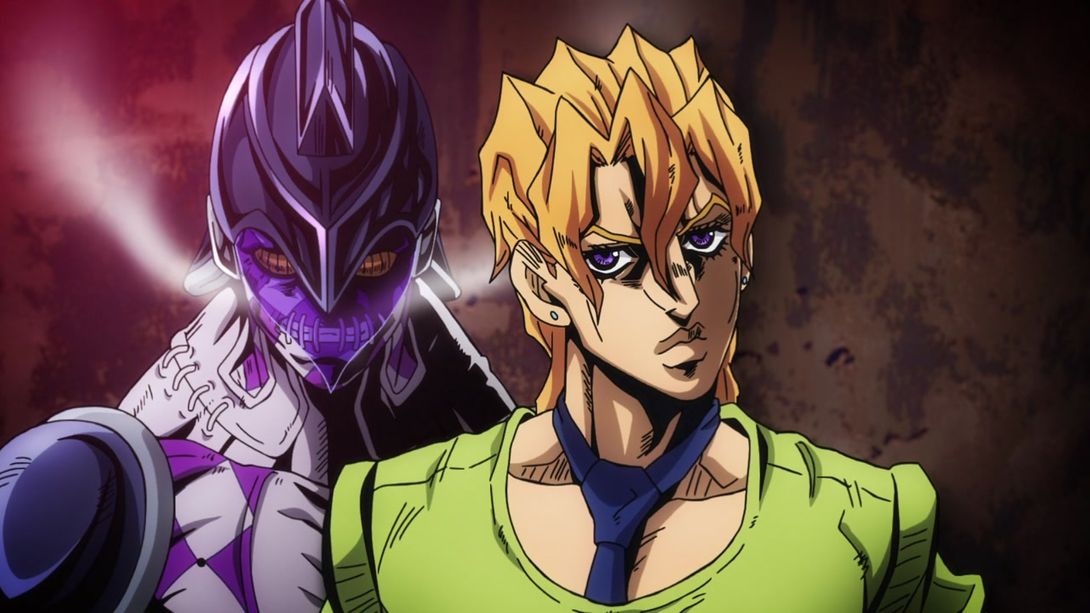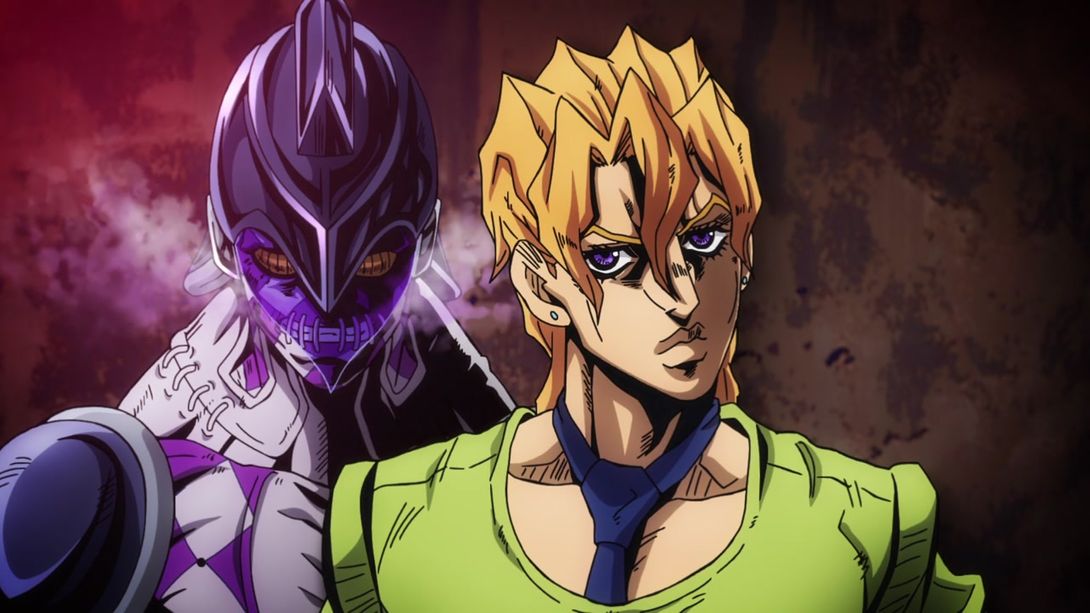 In this final bit, most lines on Giorno & Abbacchio are a little thicker: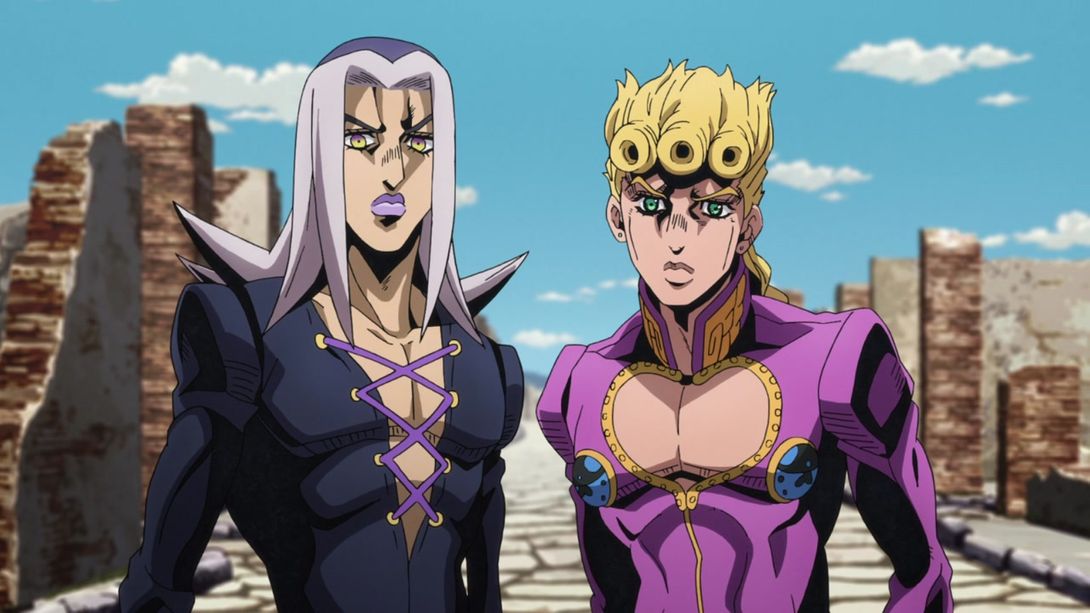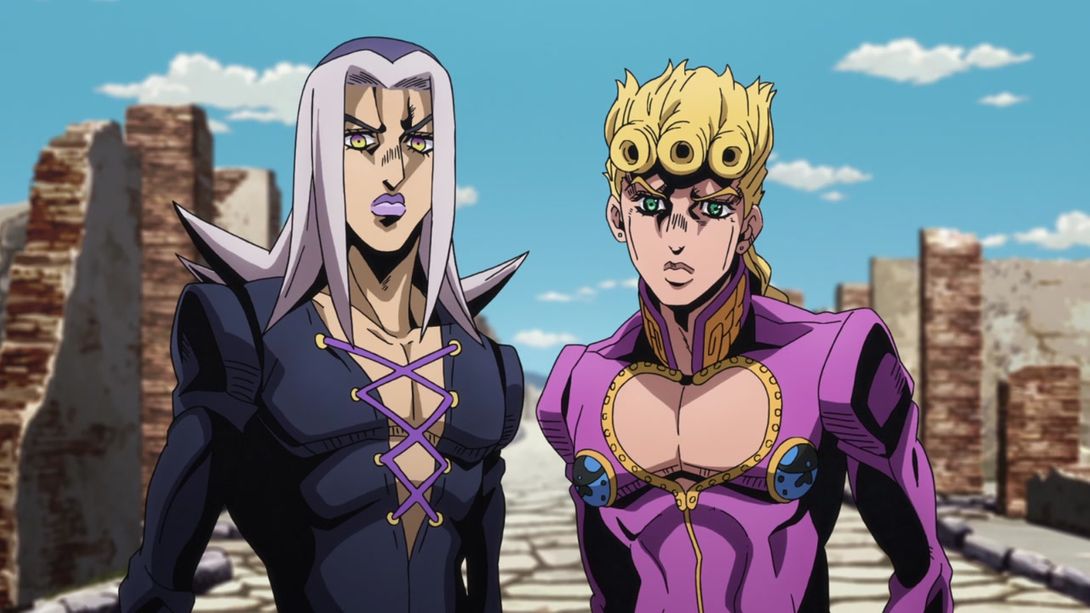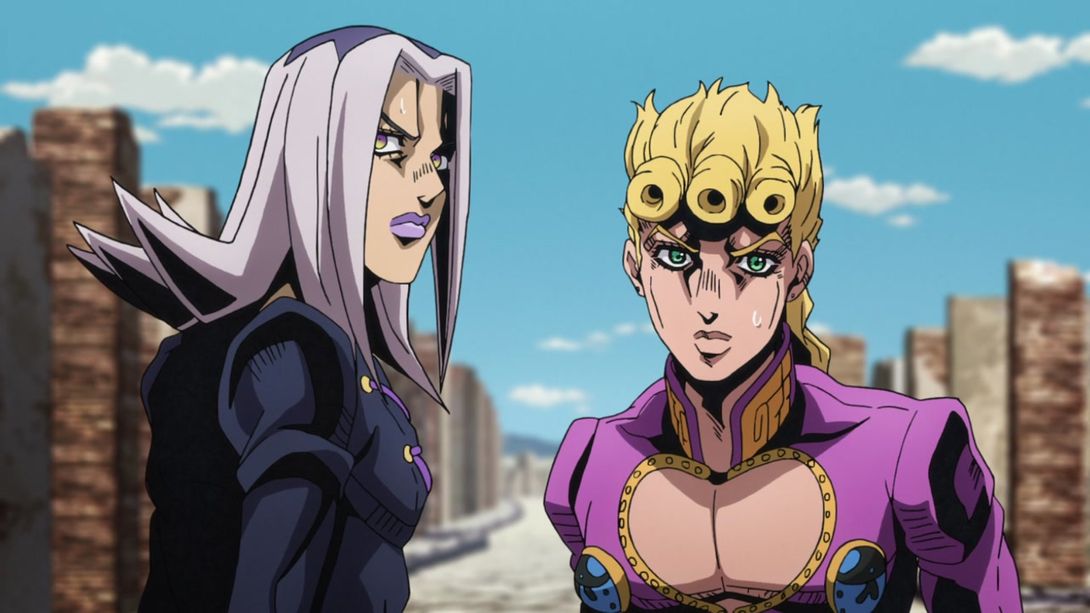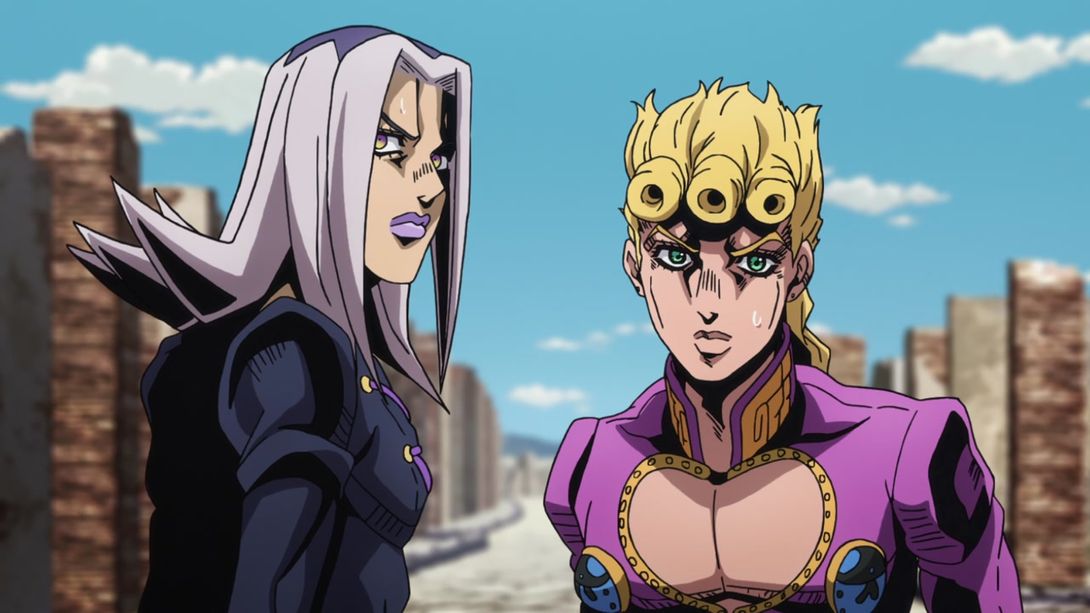 And that concludes this week's brief episode! I hope you had a good time, and I'll catch you next time for Vento Aureo #13, "Man in the Mirror and Purple Haze"! The next comparison might be a little late - I'm gonna be out of town, and I'm still not sure I'll bring my laptop with me. If you want to keep up to date on that, keep an eye on my Twitter account!
See ya!