Hello hello, friends! Let's pick right up where we left off with a sizable serving of differences - they will mostly deal with removed Japanese text, but hey, that's still something! Let's dive right into today's episode, "Hol Horse and Boingo - Part 2", shall we?
Let's start with this nice animation of Polnareff taking out his Silver Chariot, now brighter and (slightly) sharper: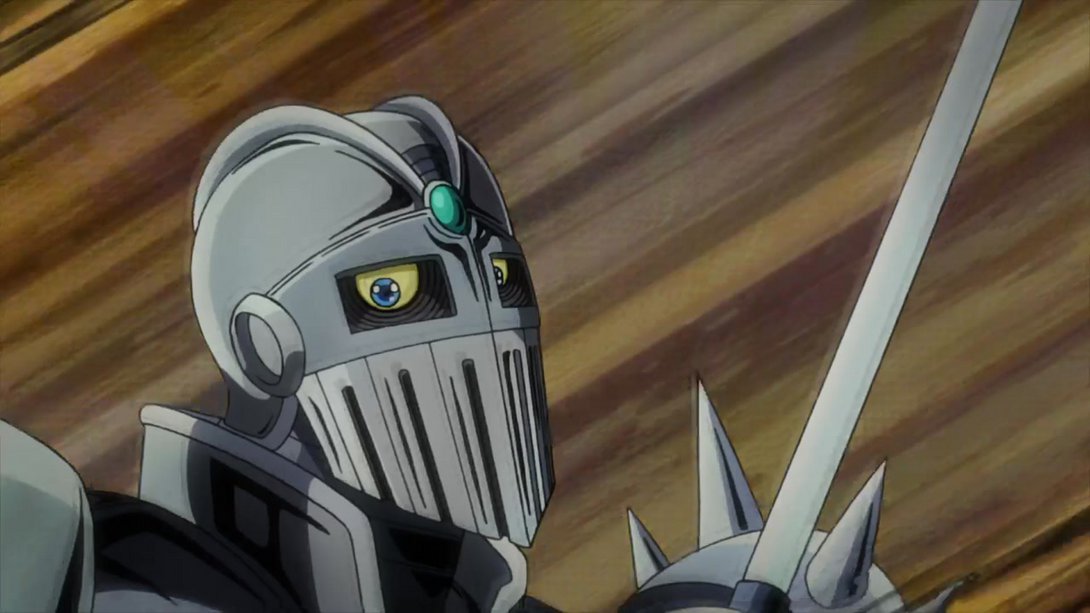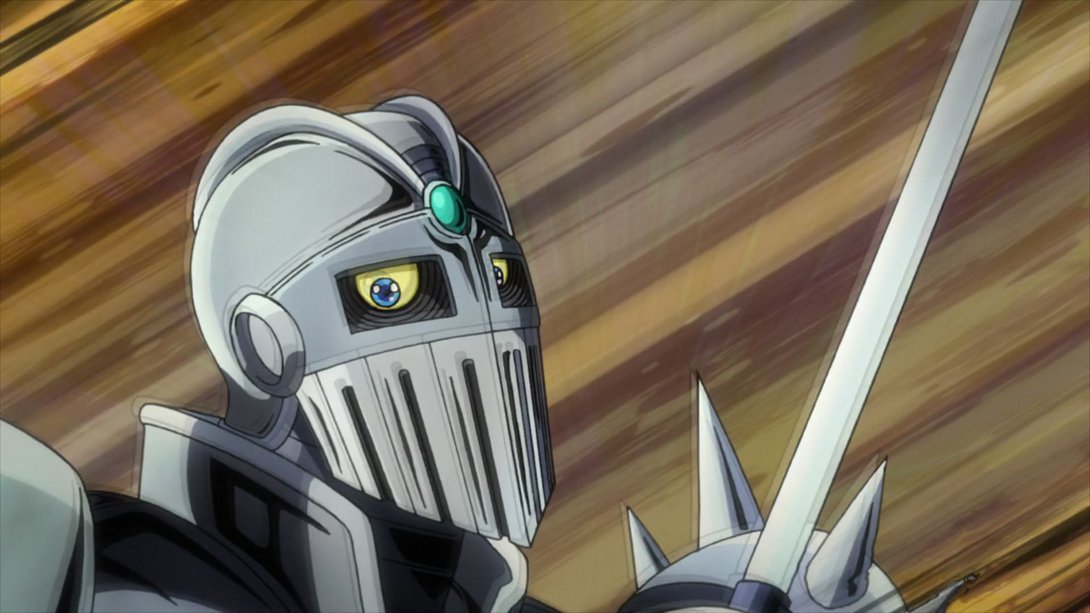 Here we have a couple of text differences…: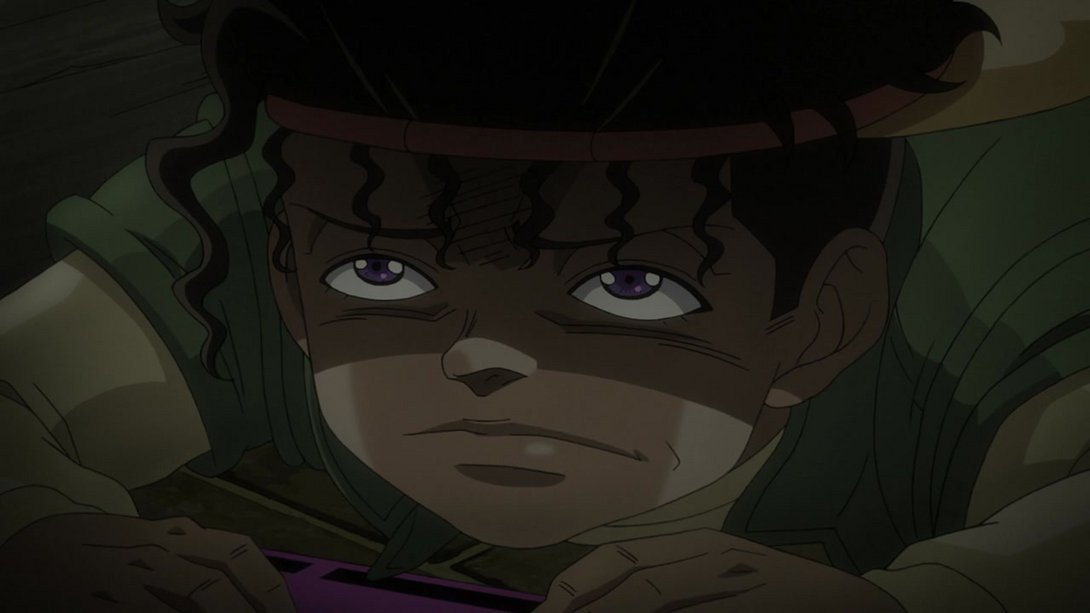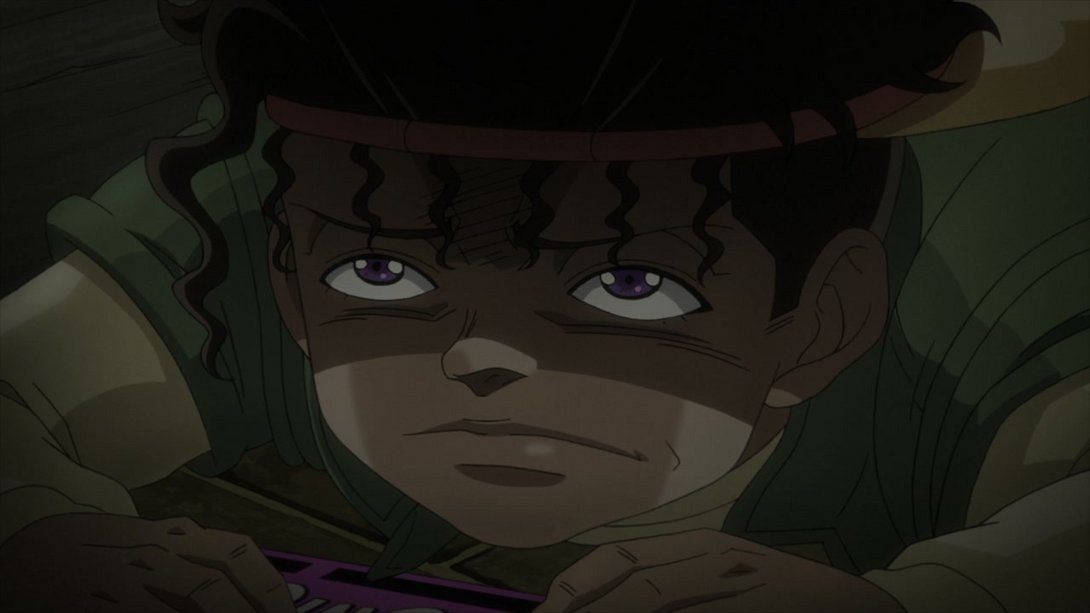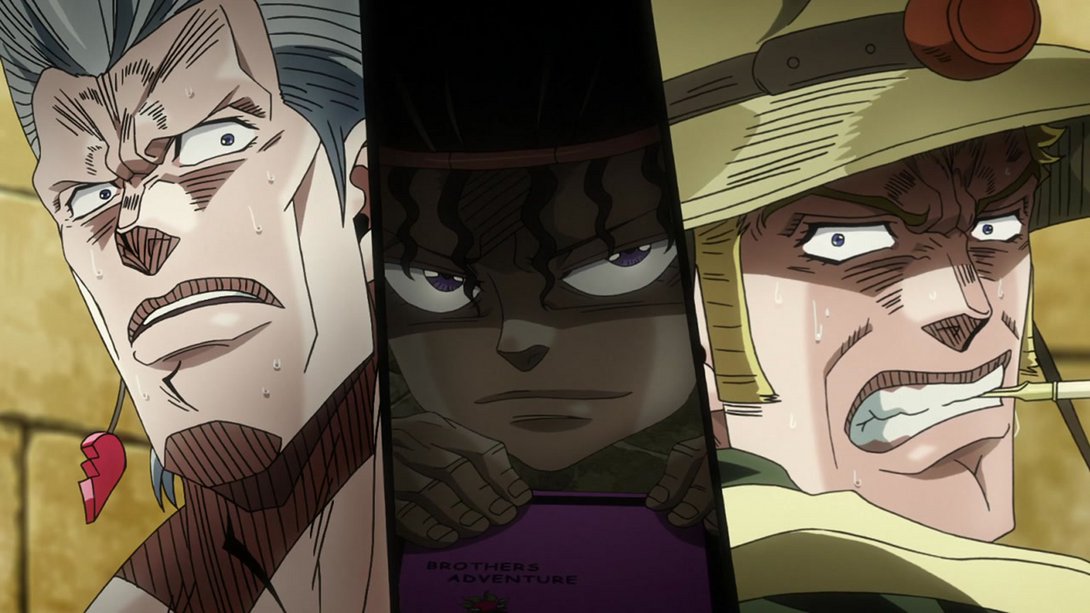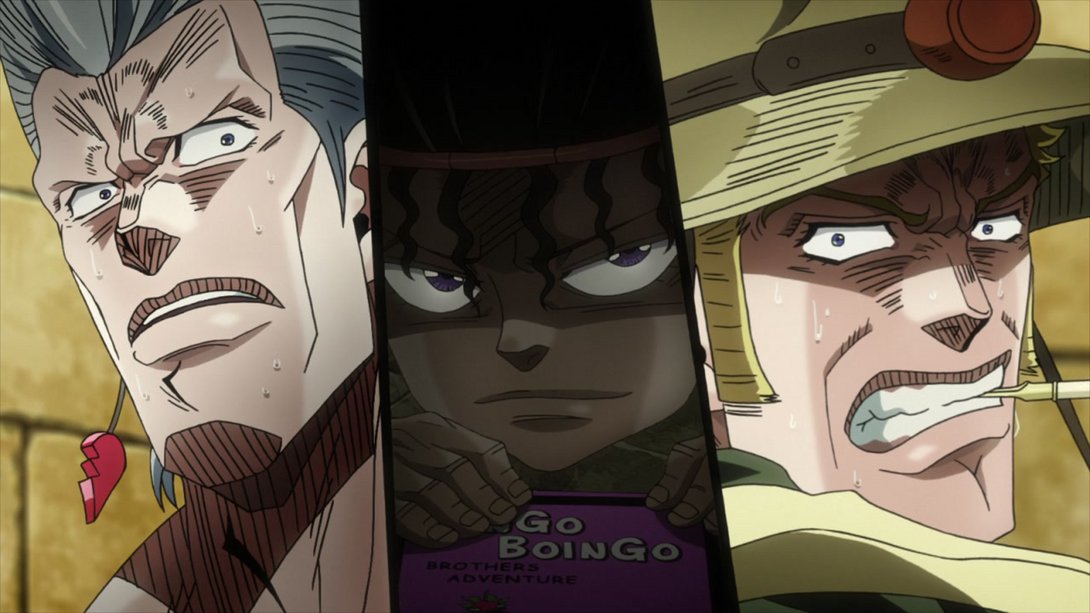 Here we have another brighter and sharper animation: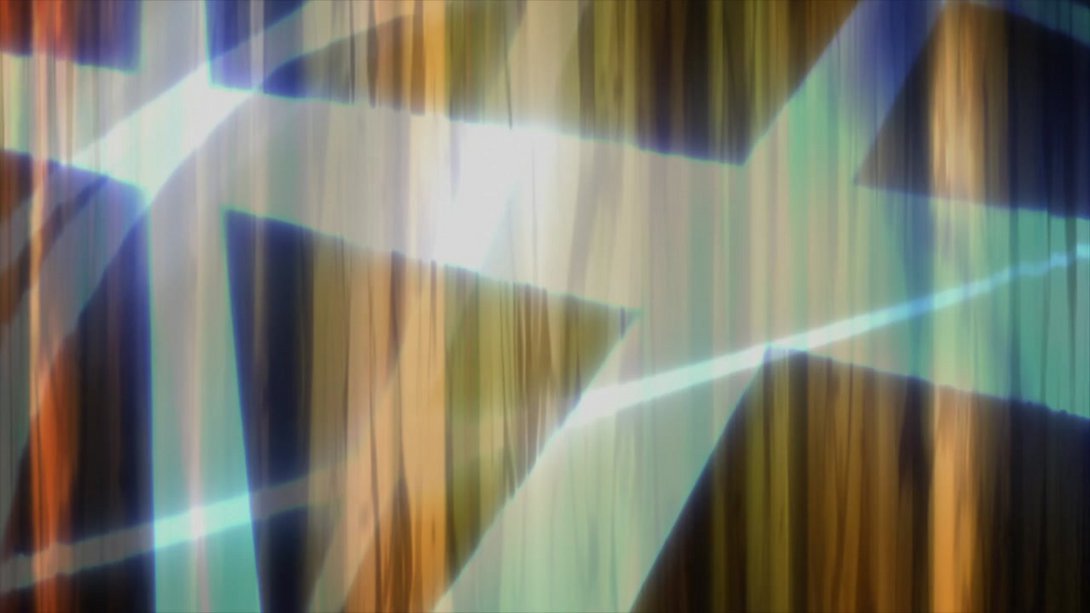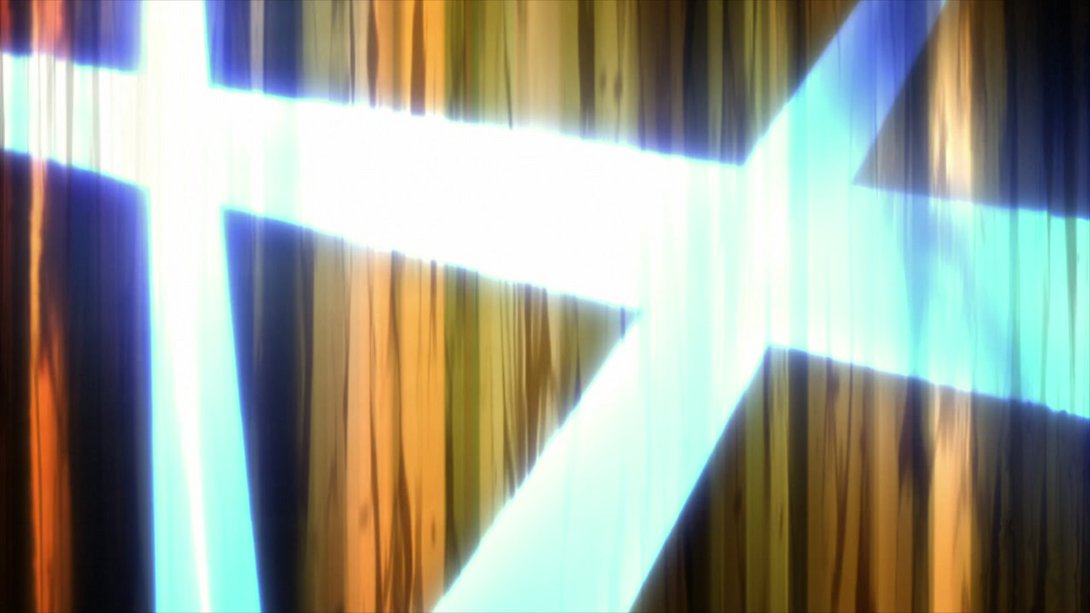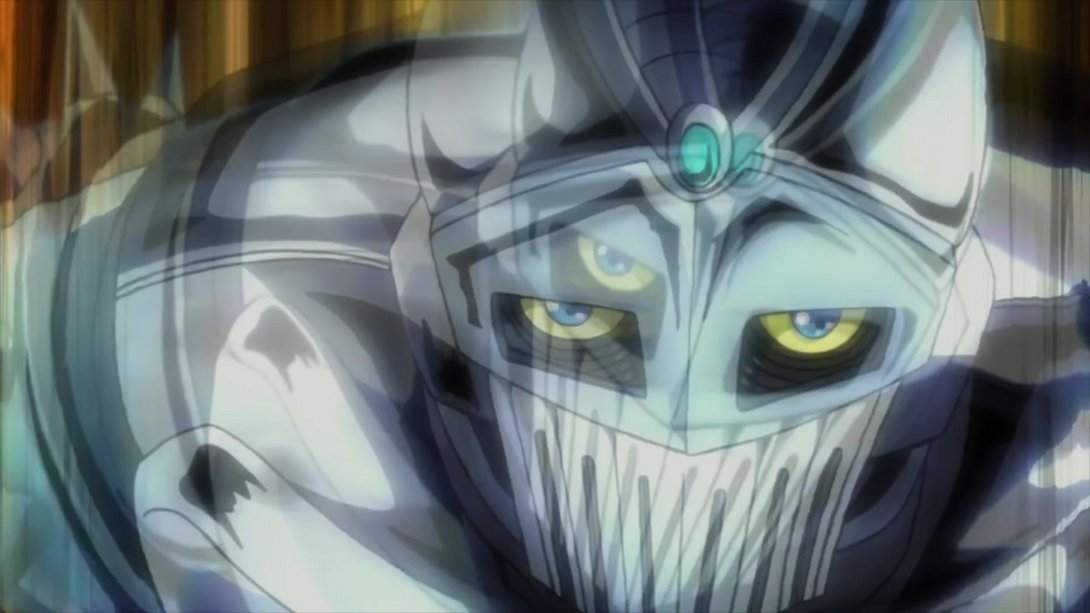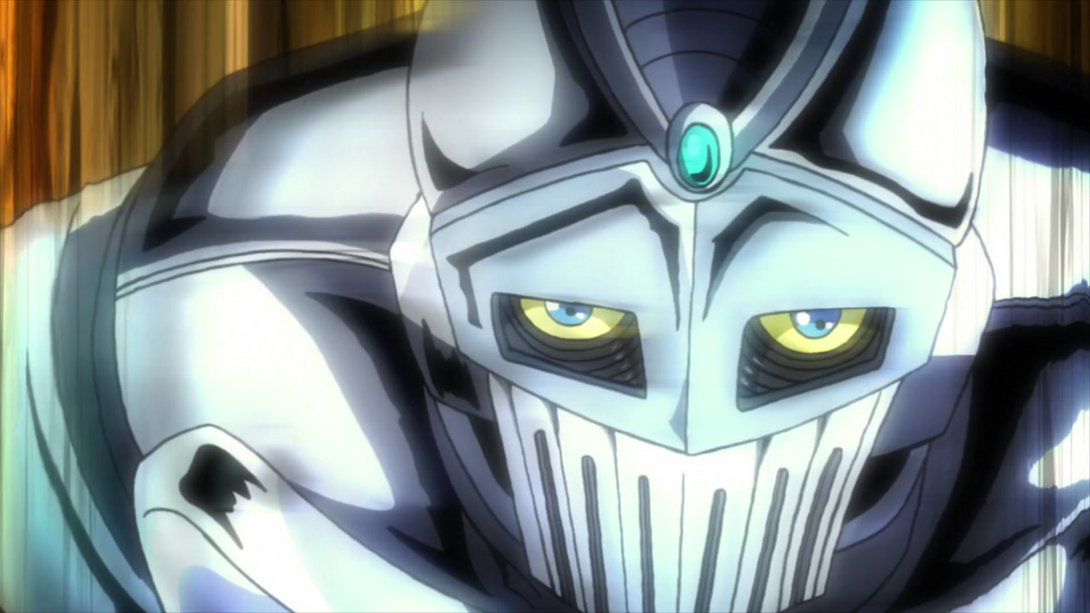 This flashback of the last episode was, once again, uncensored: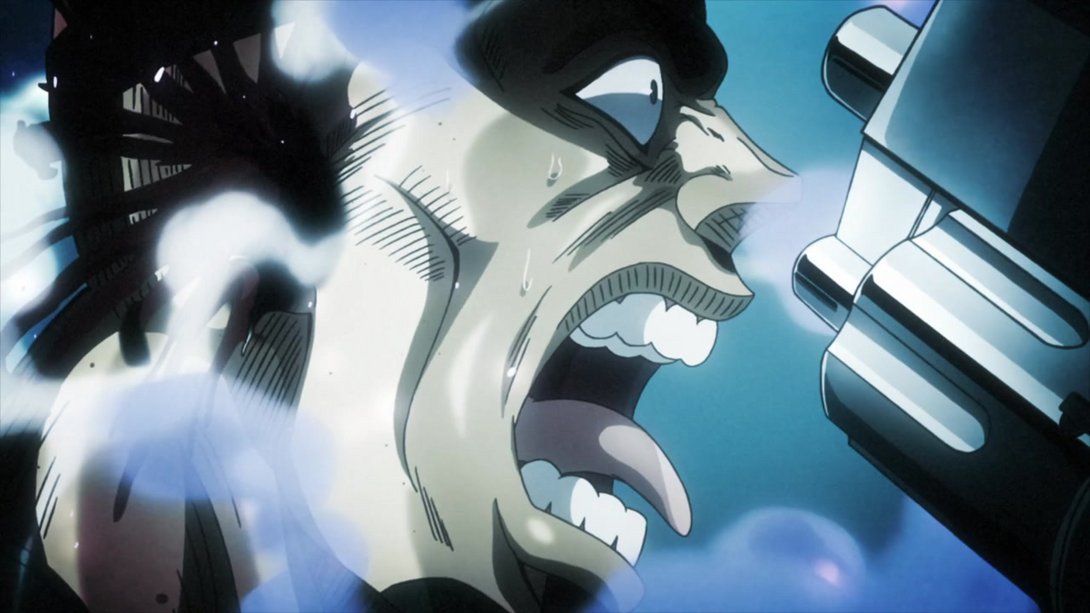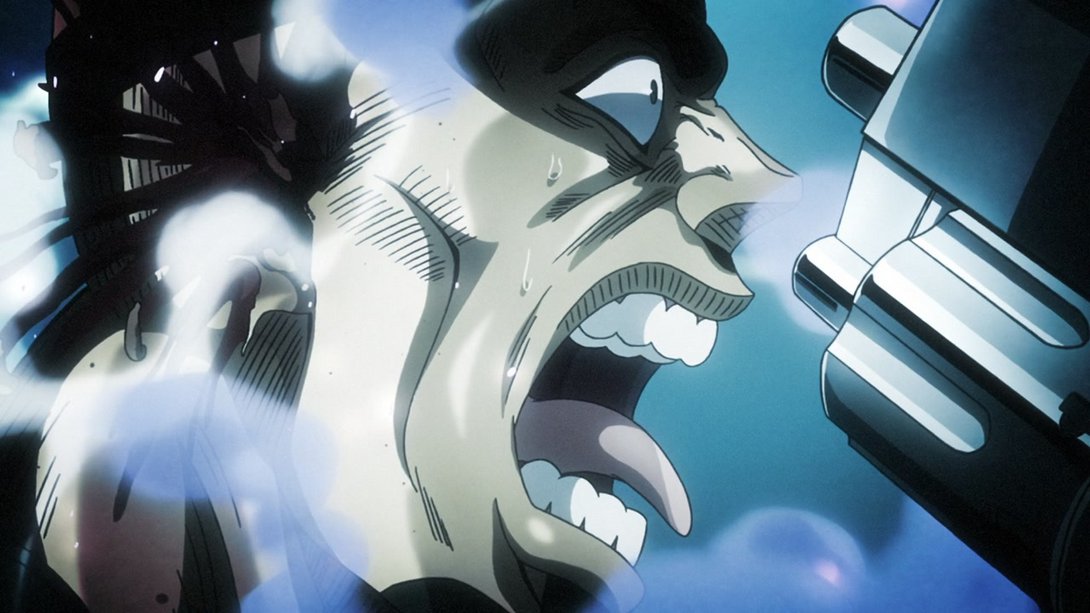 Here we have a big, big helping of text differences: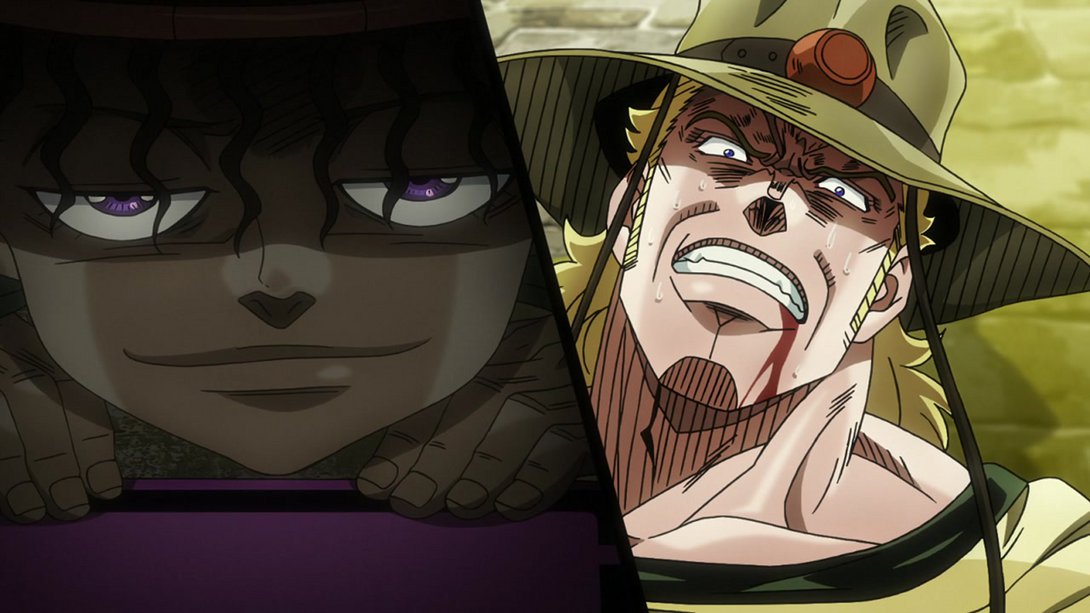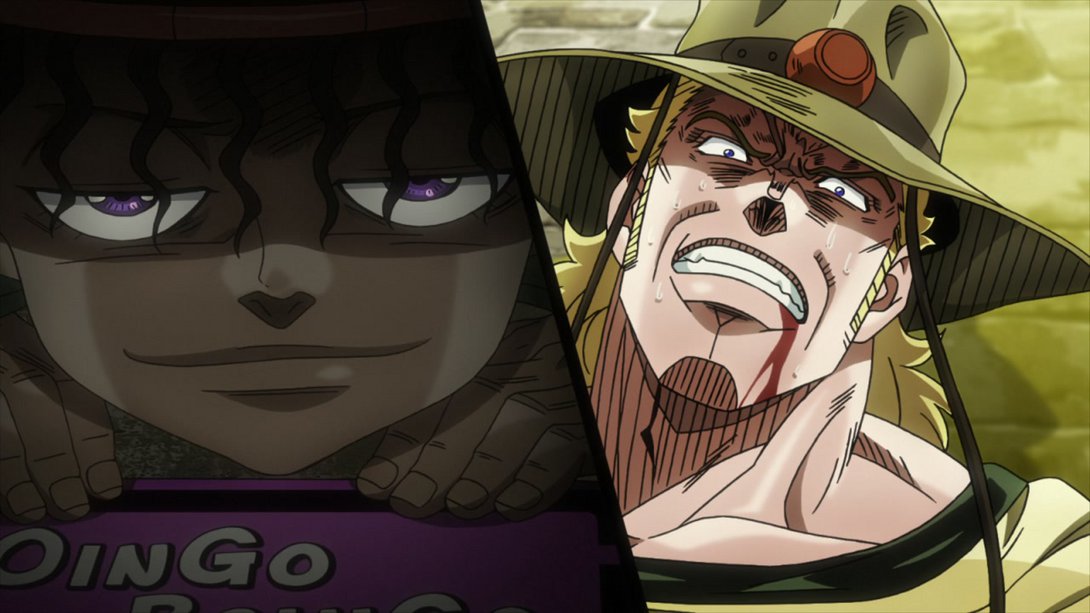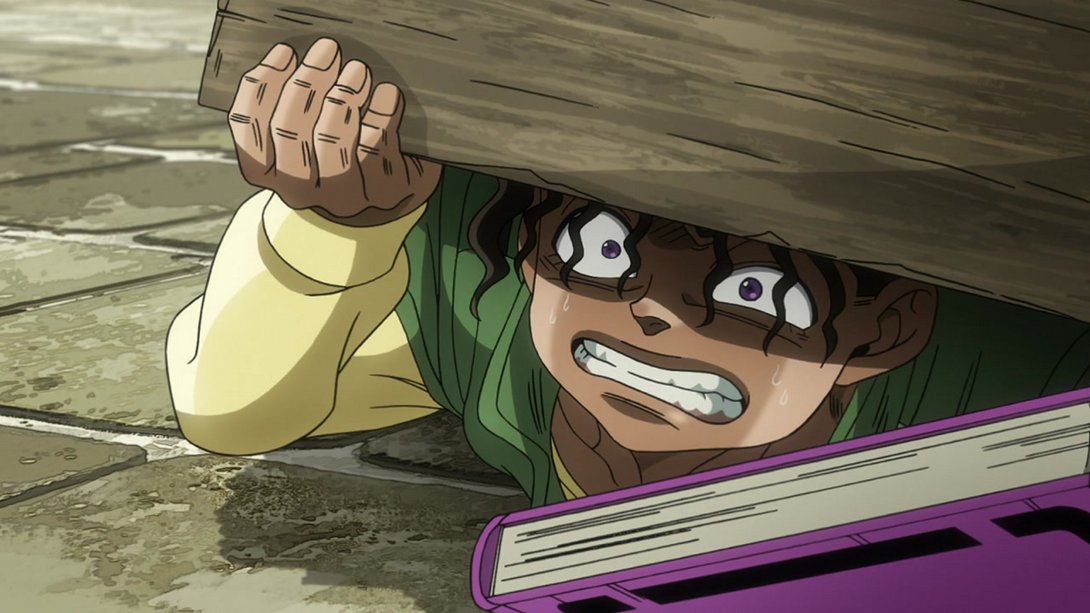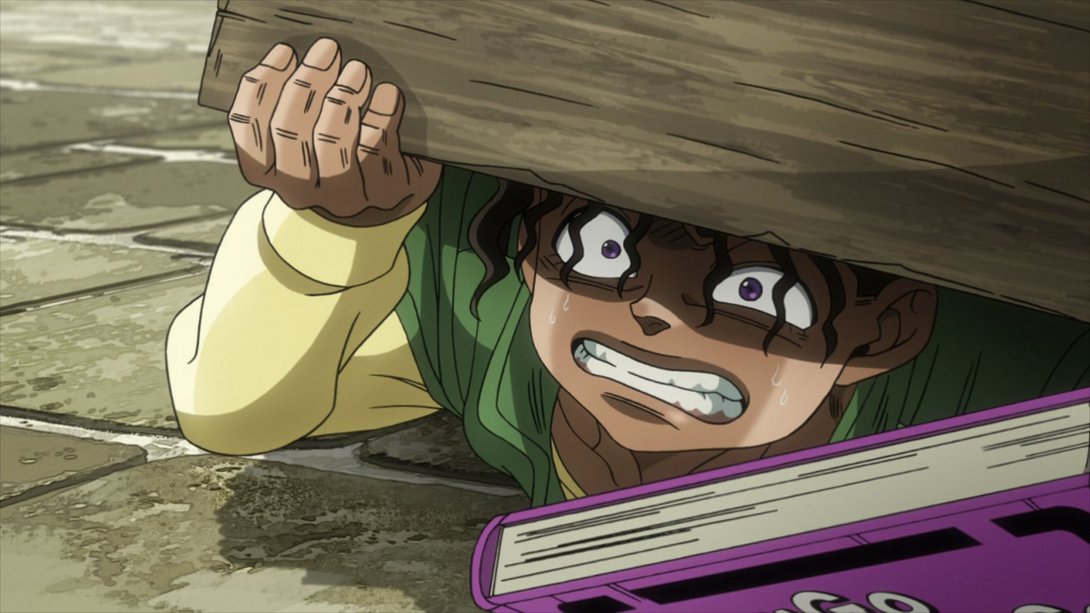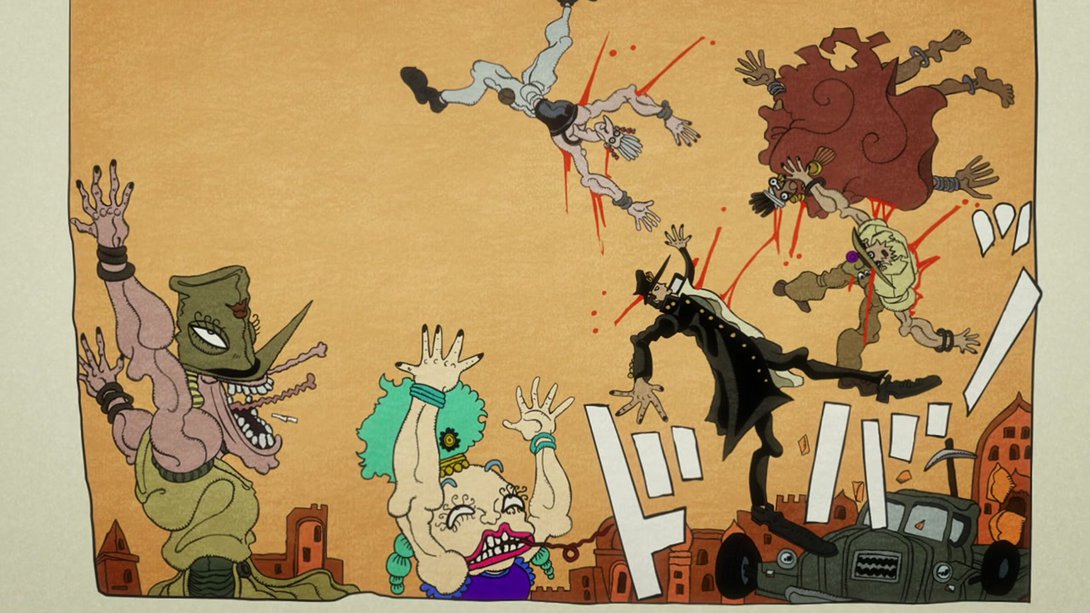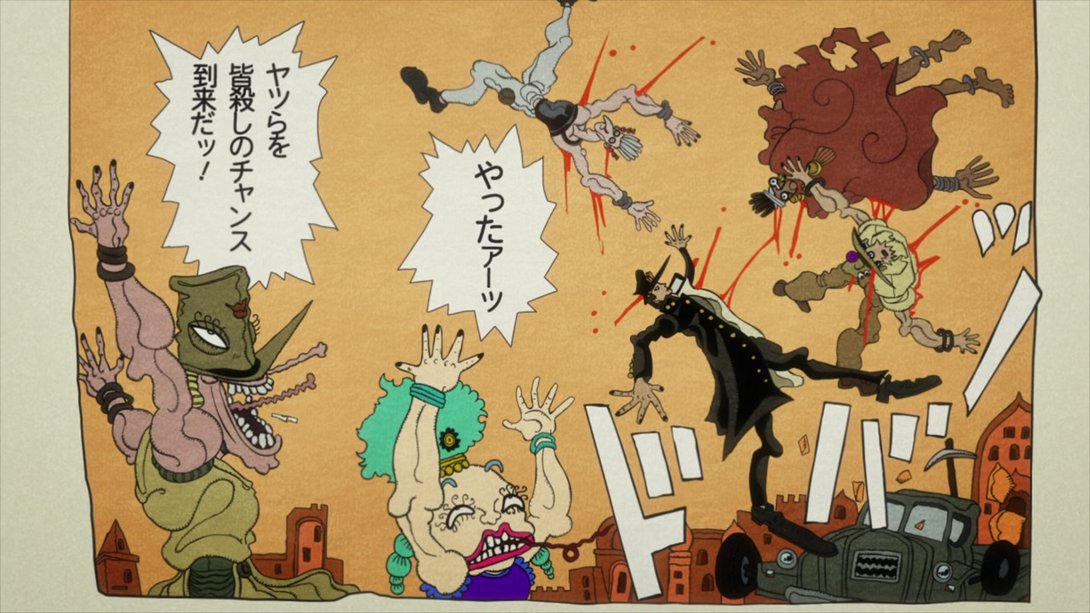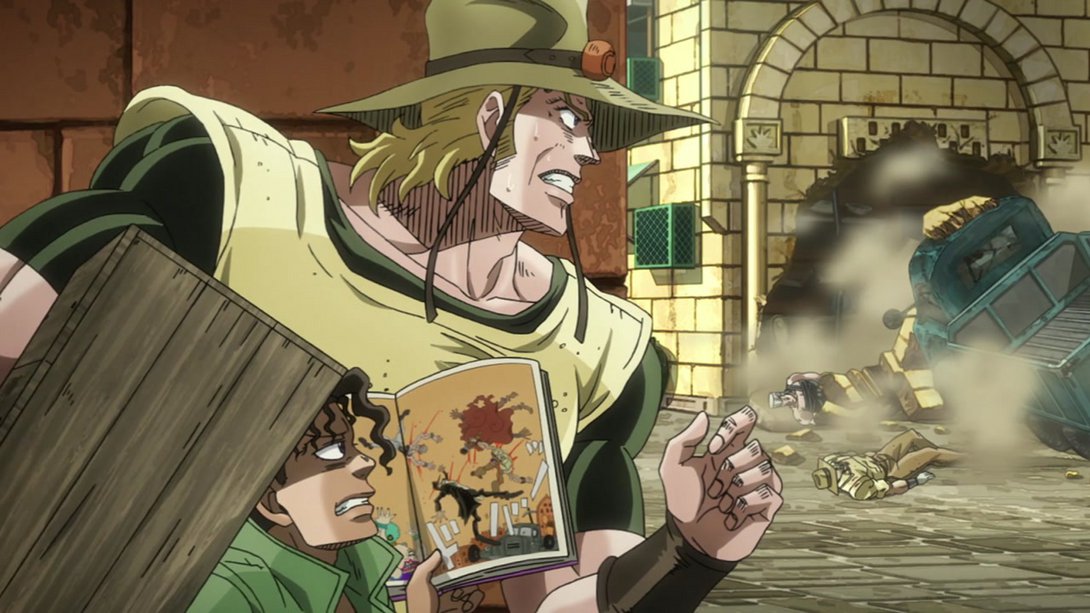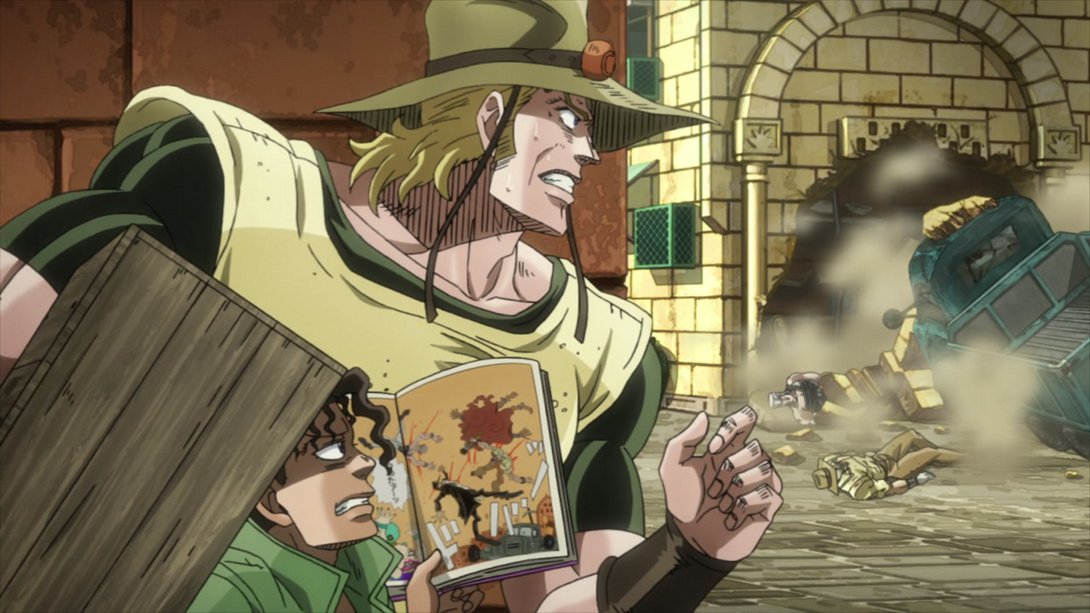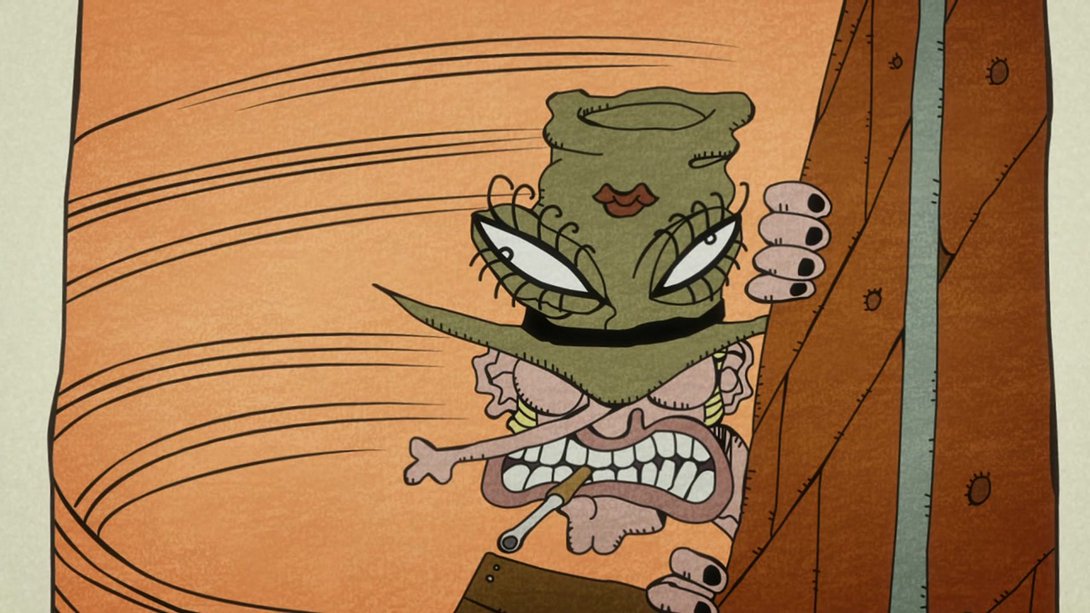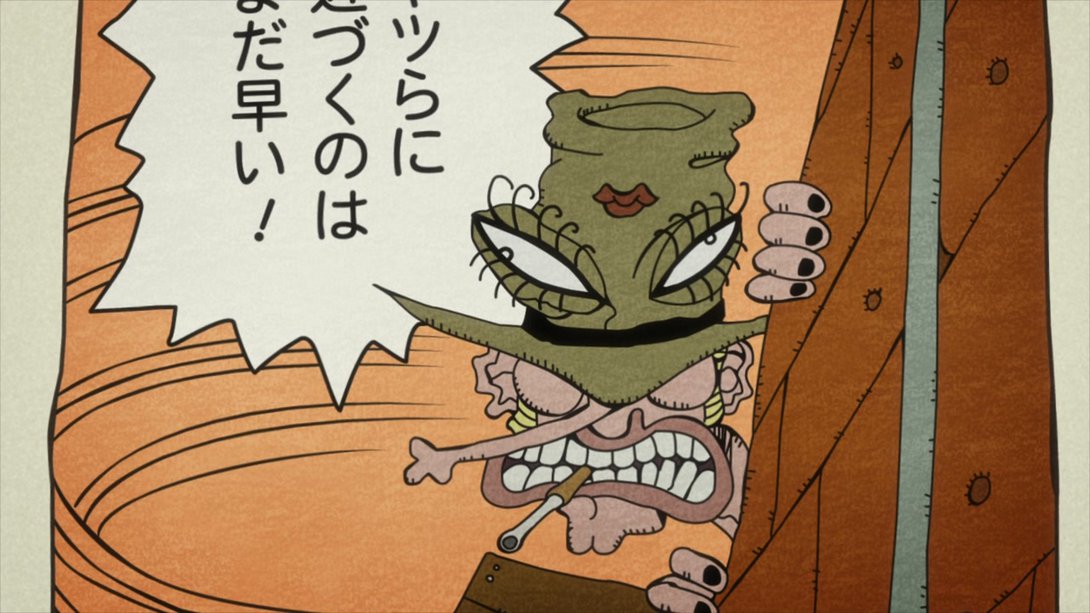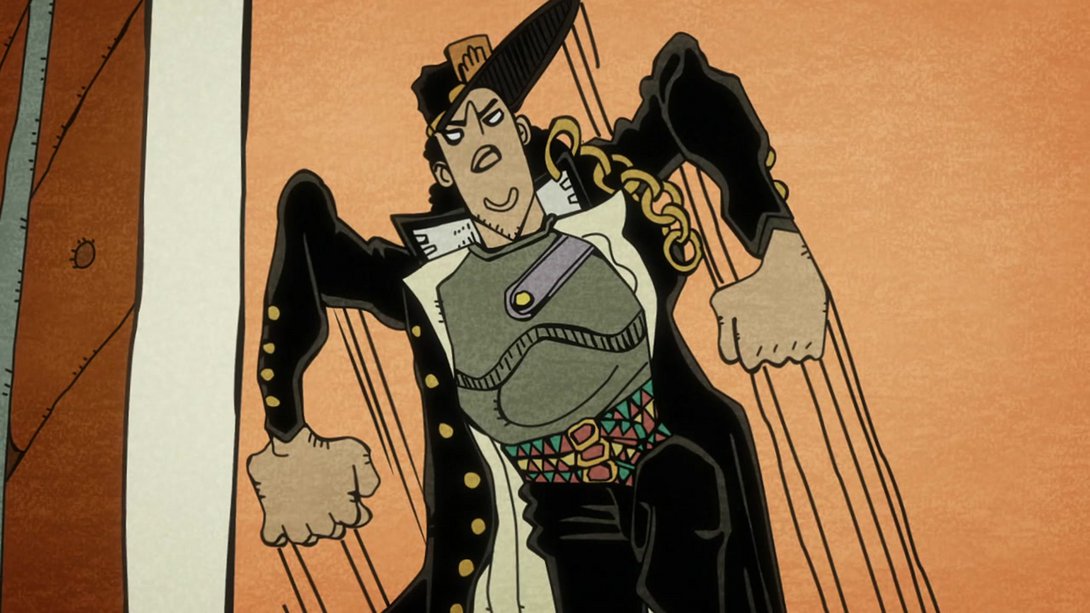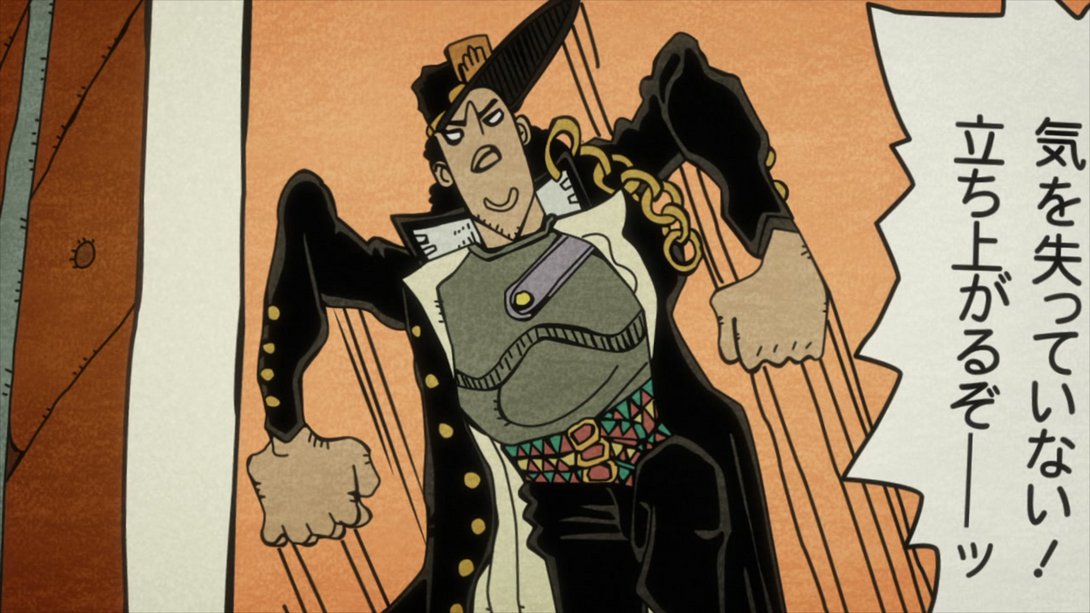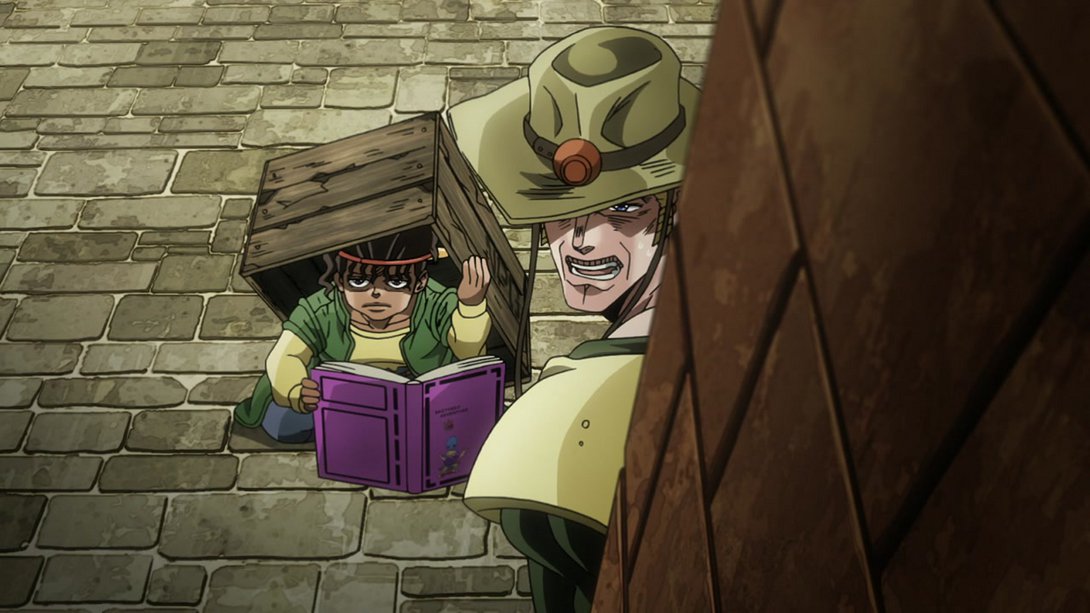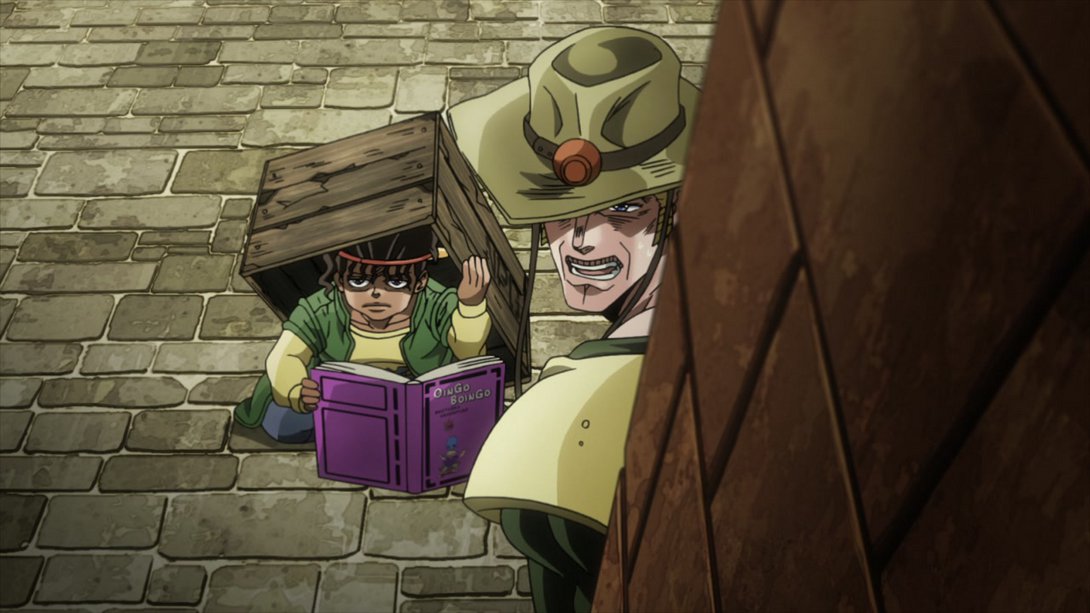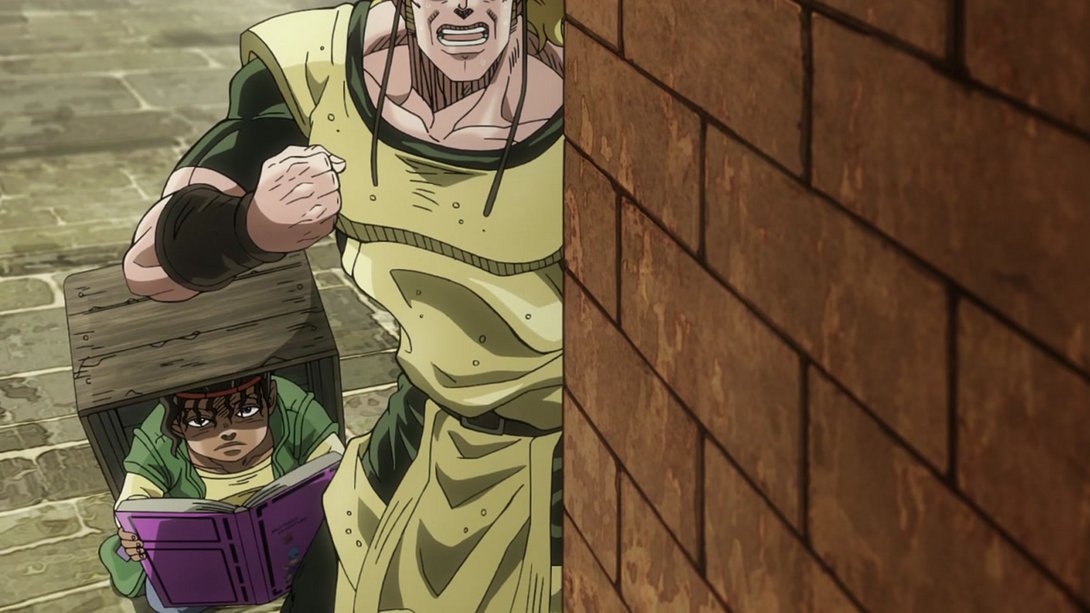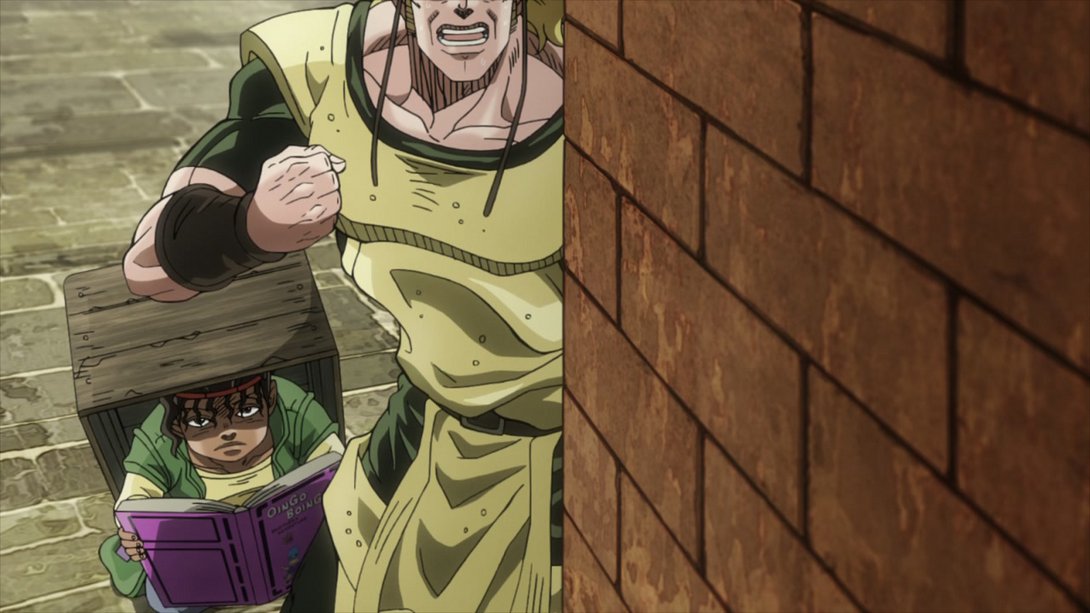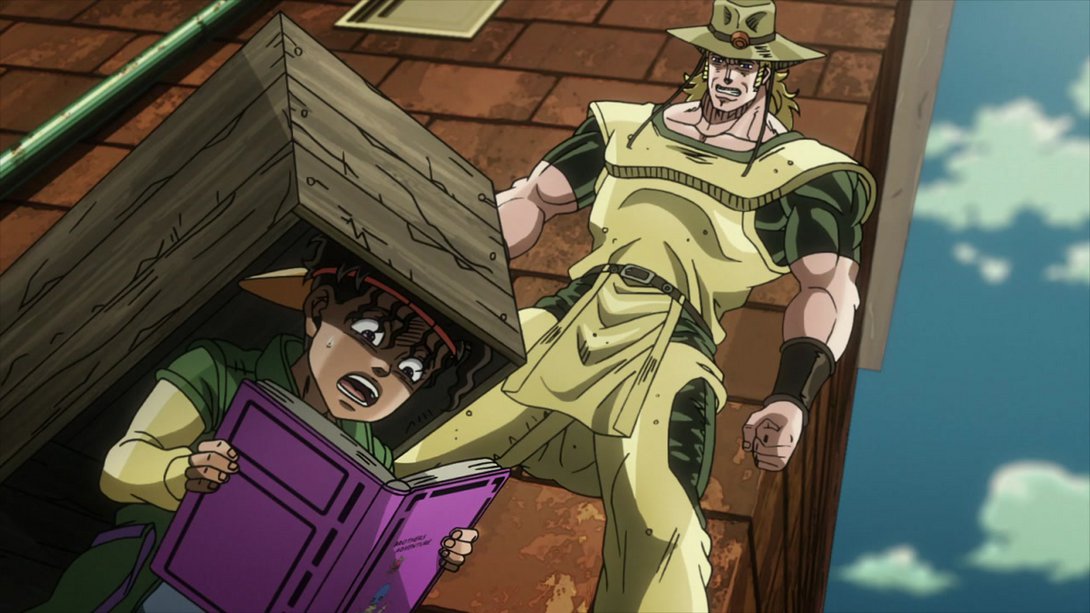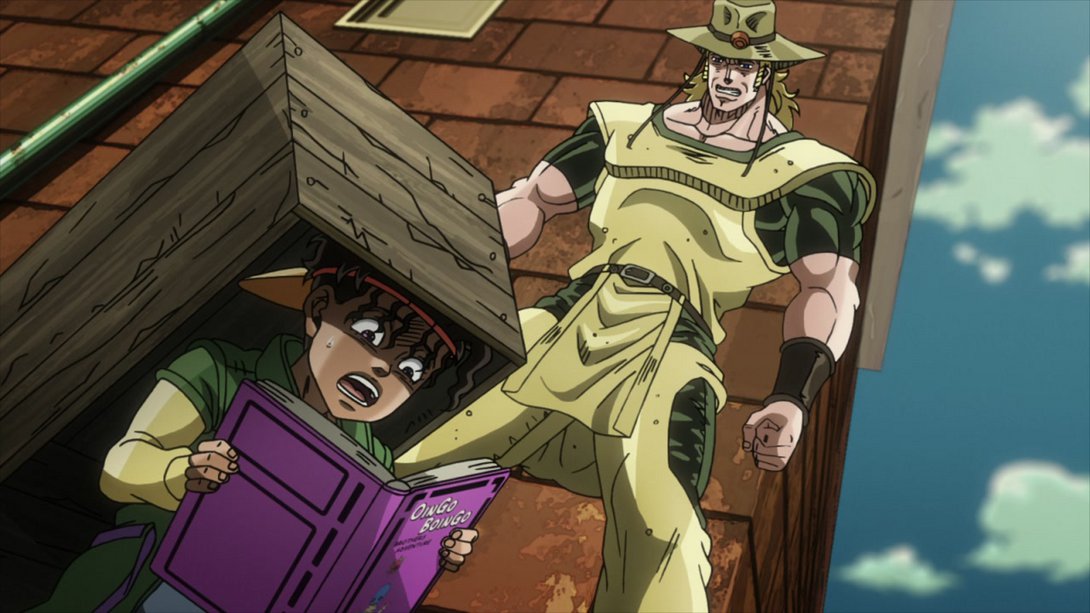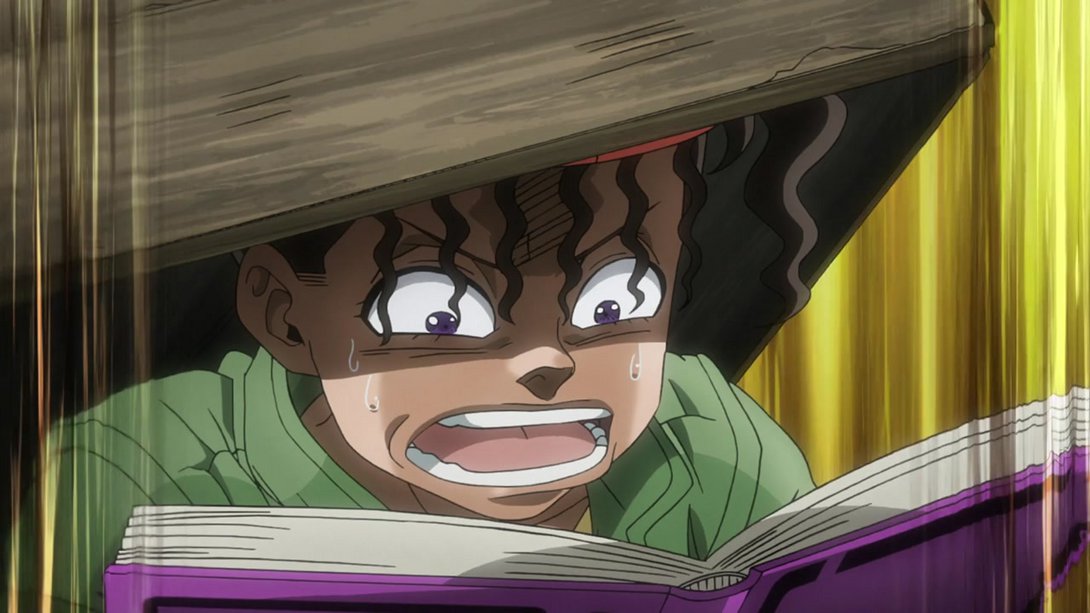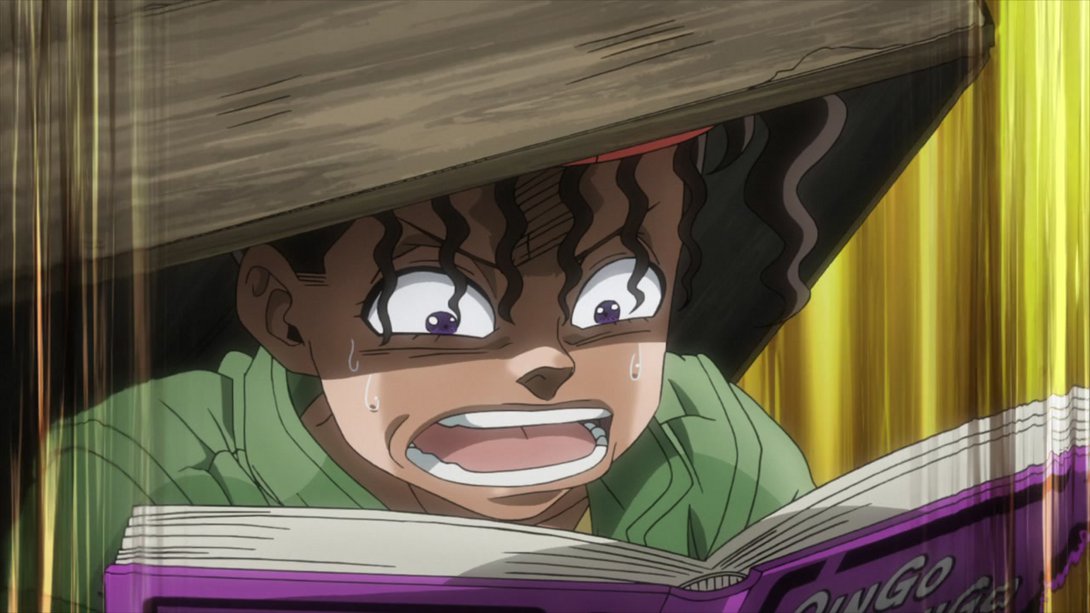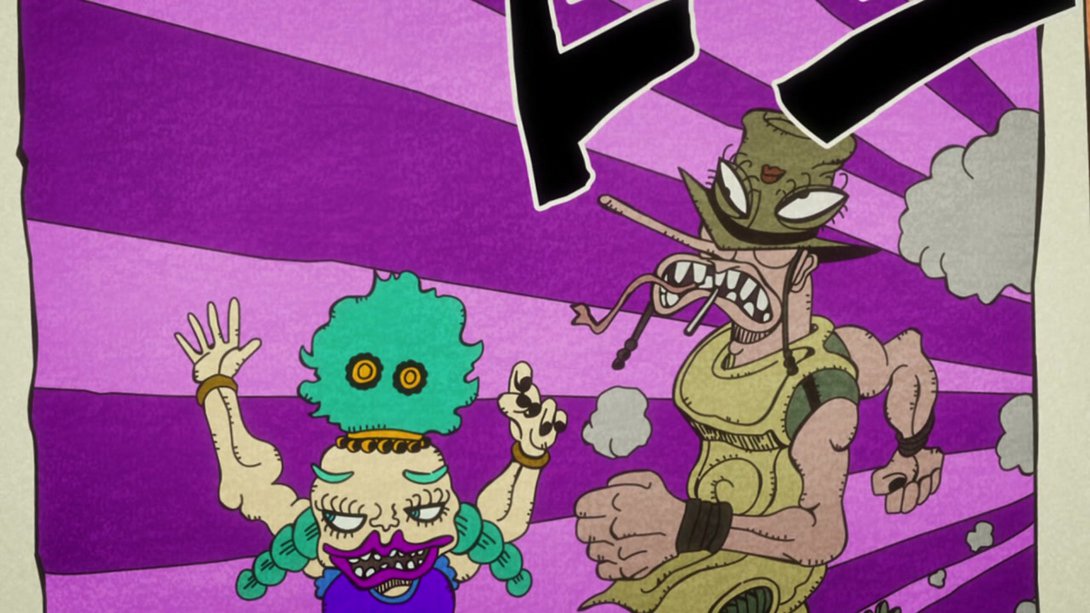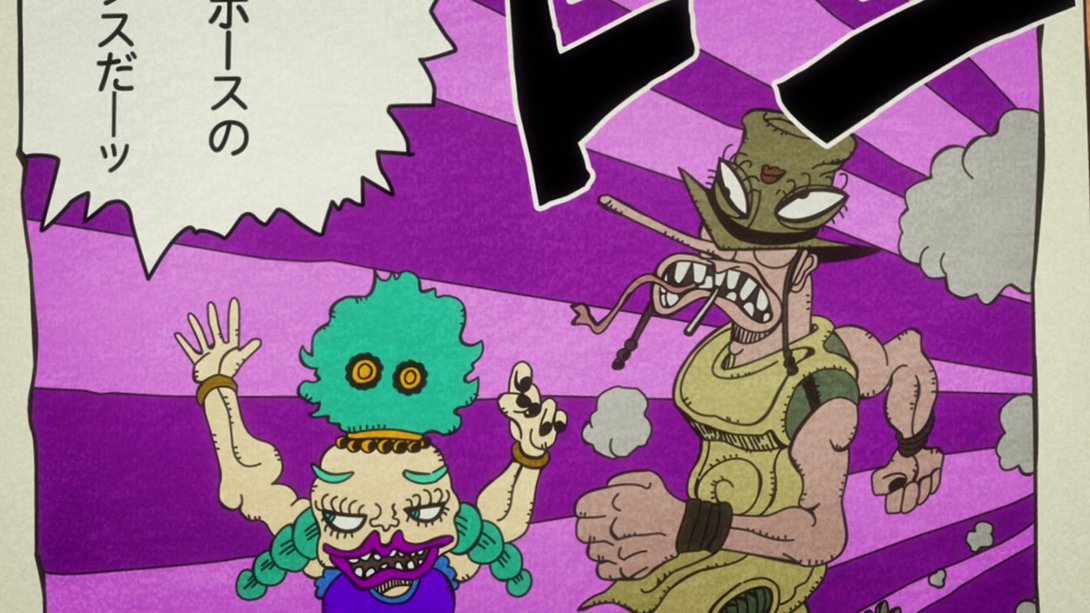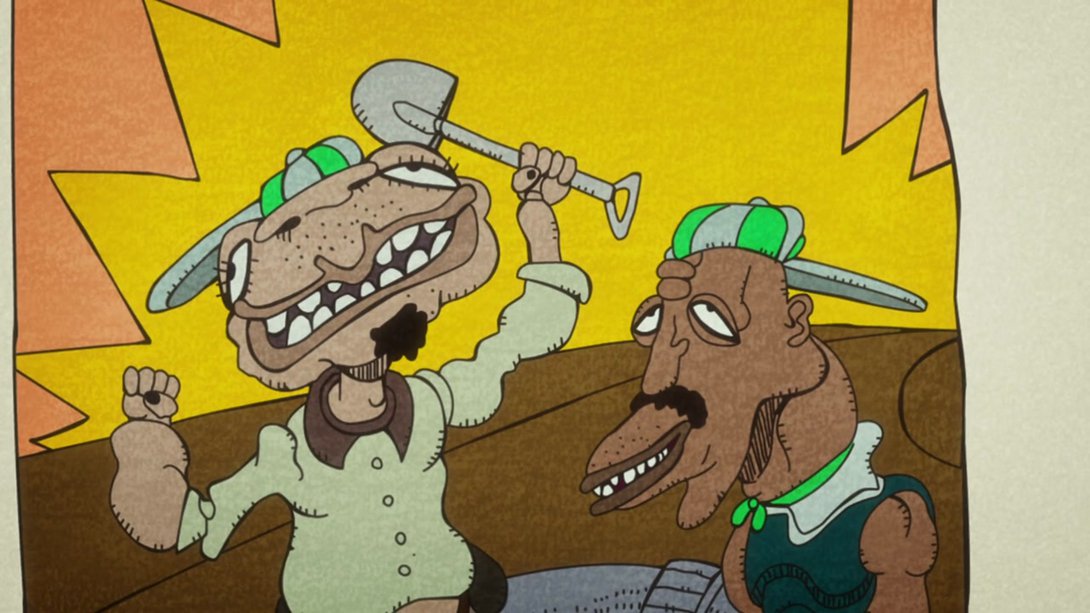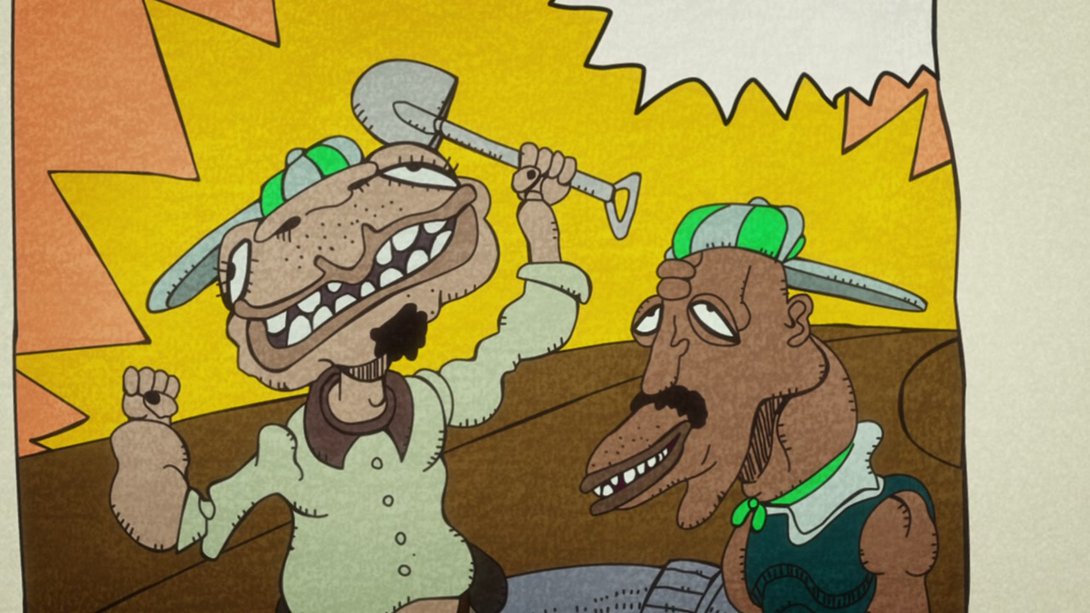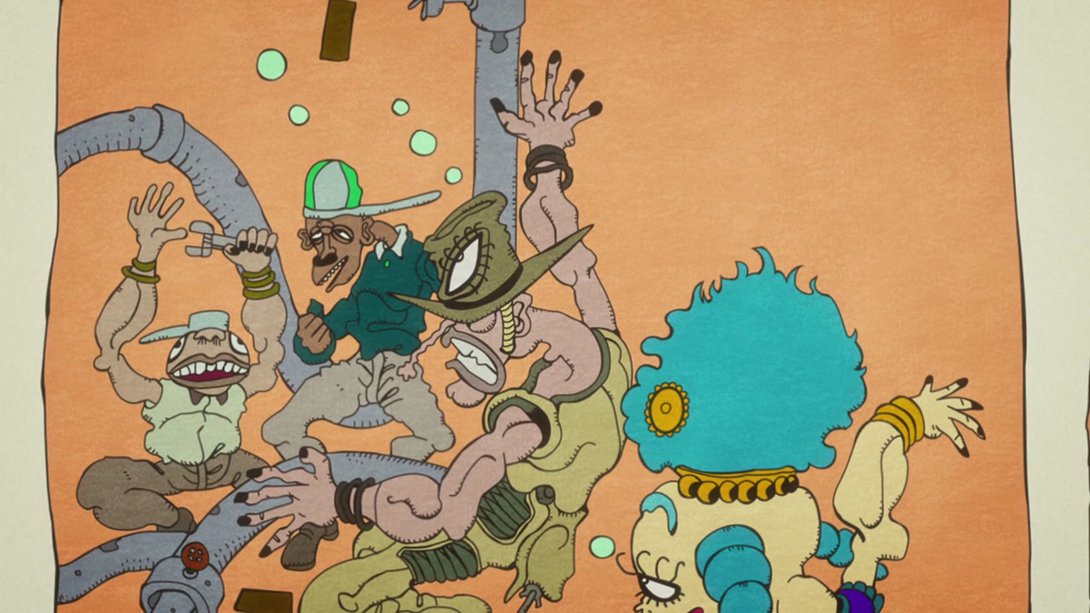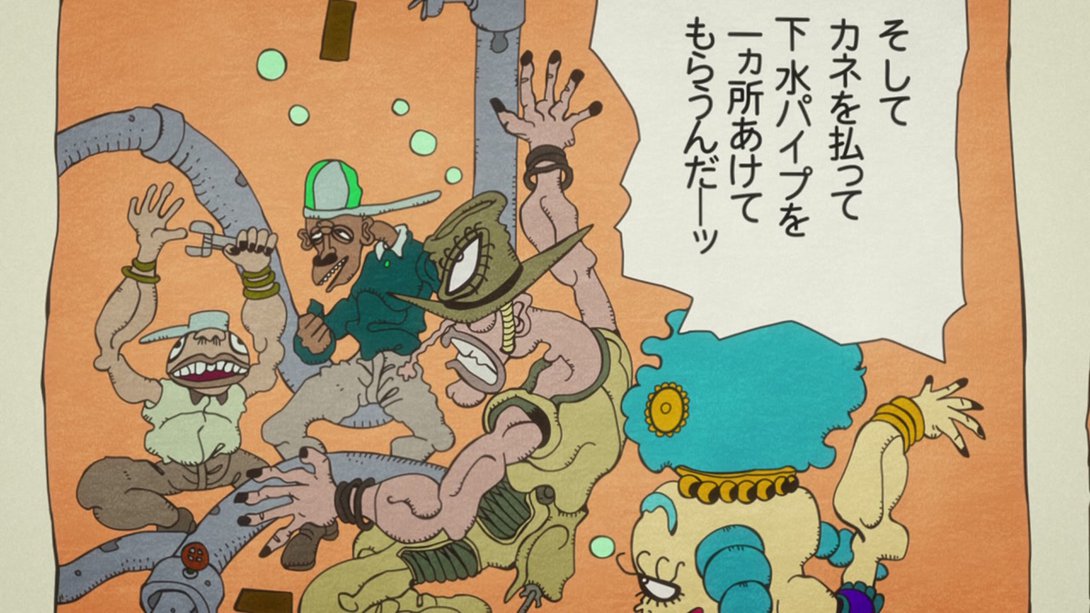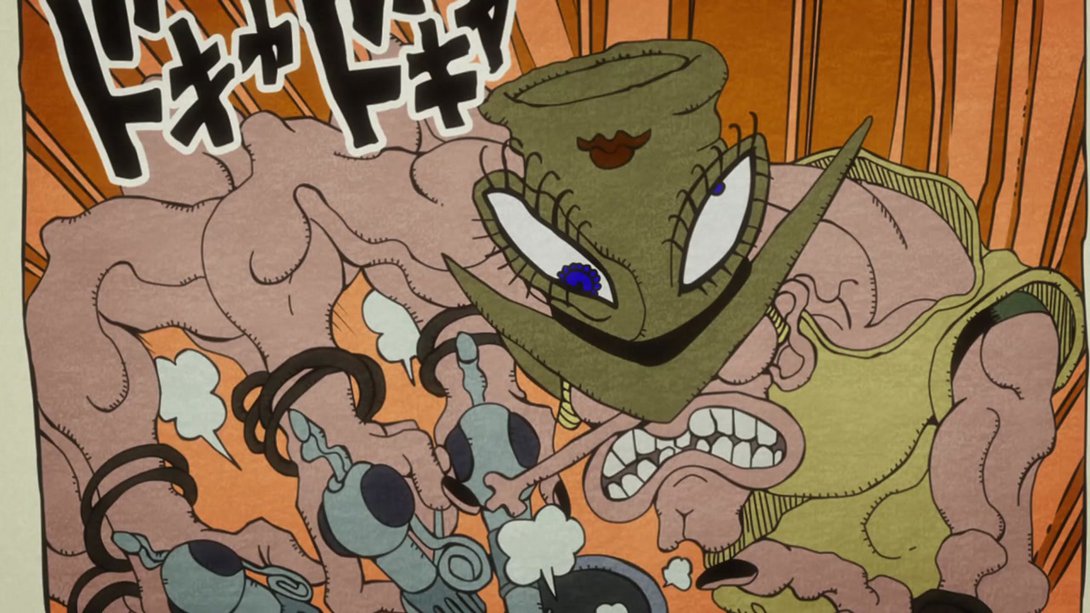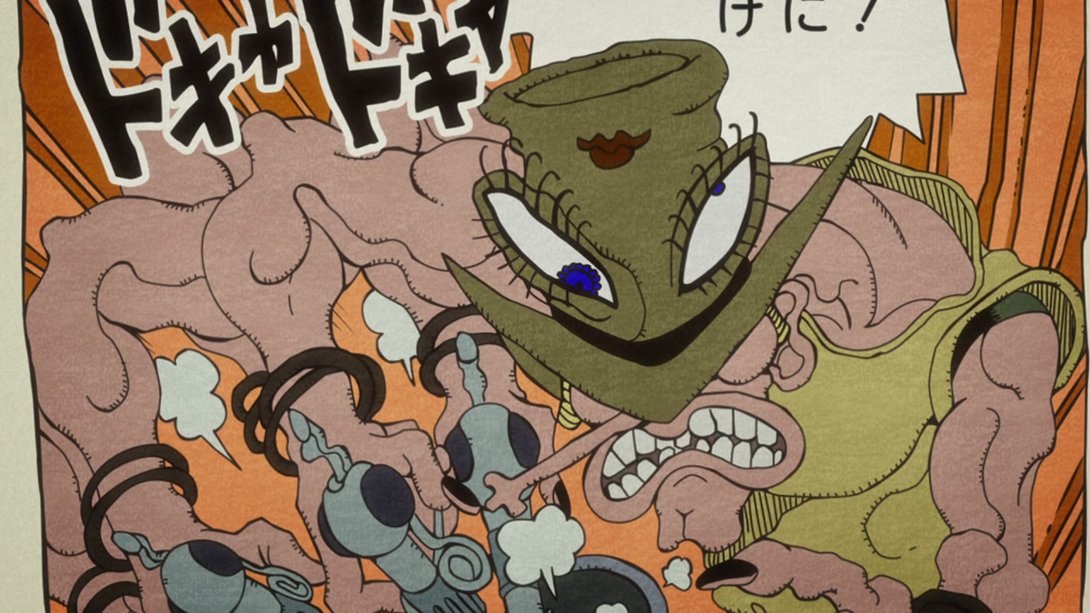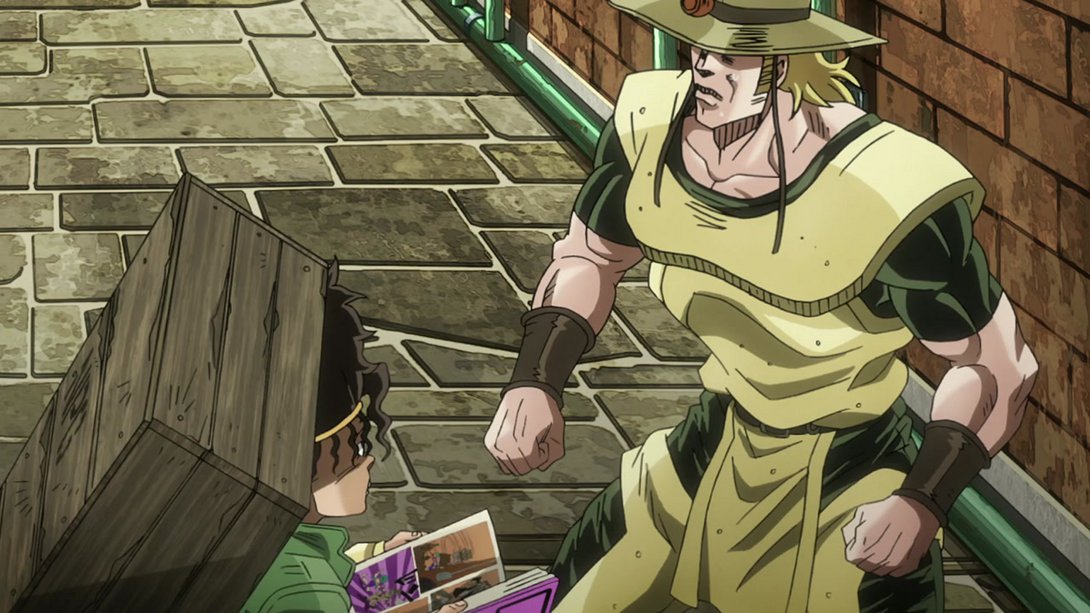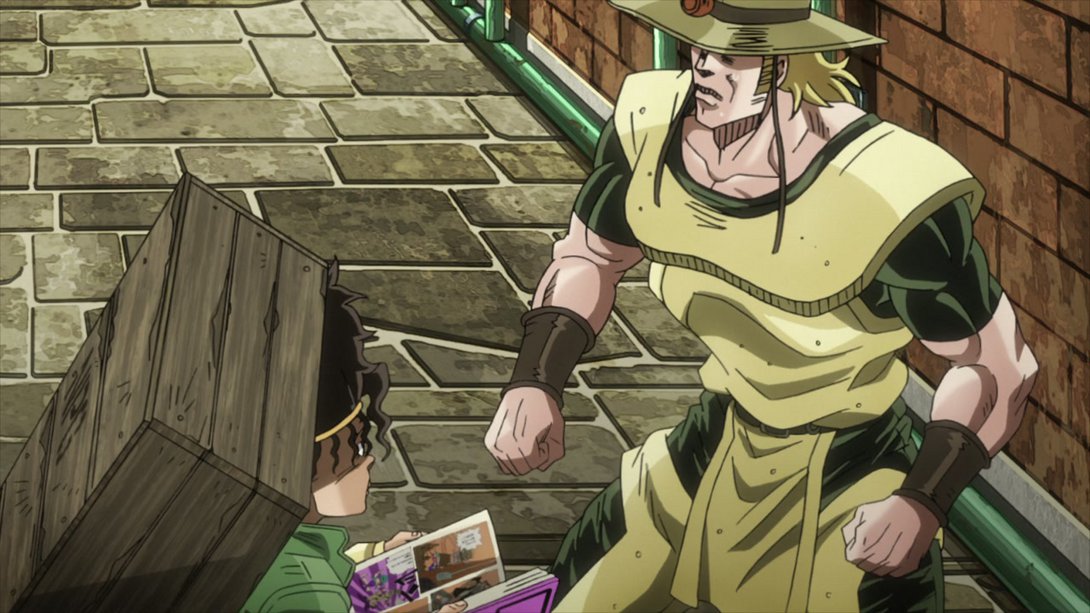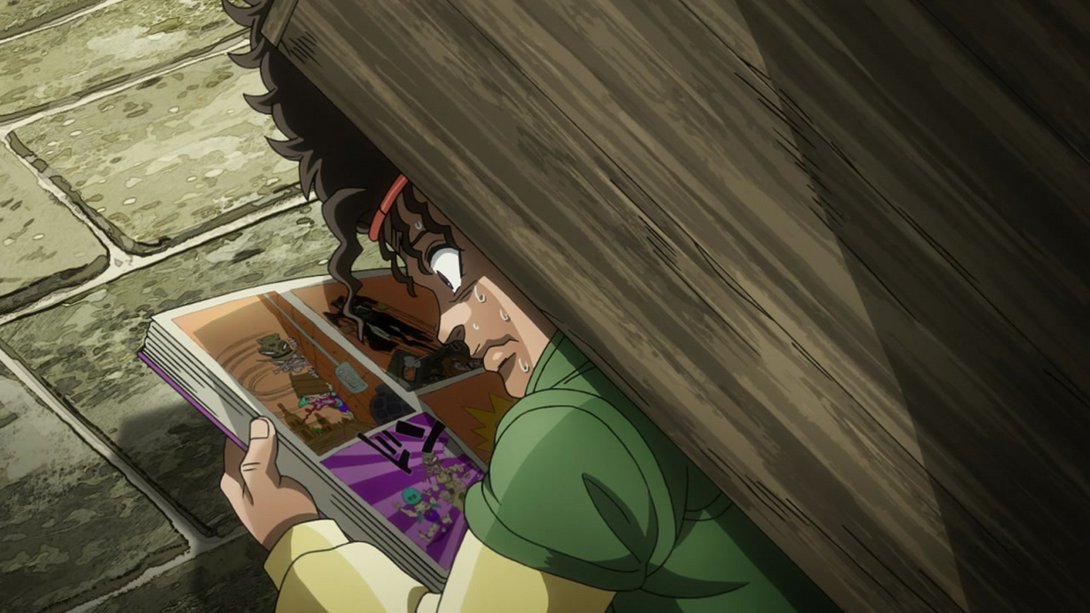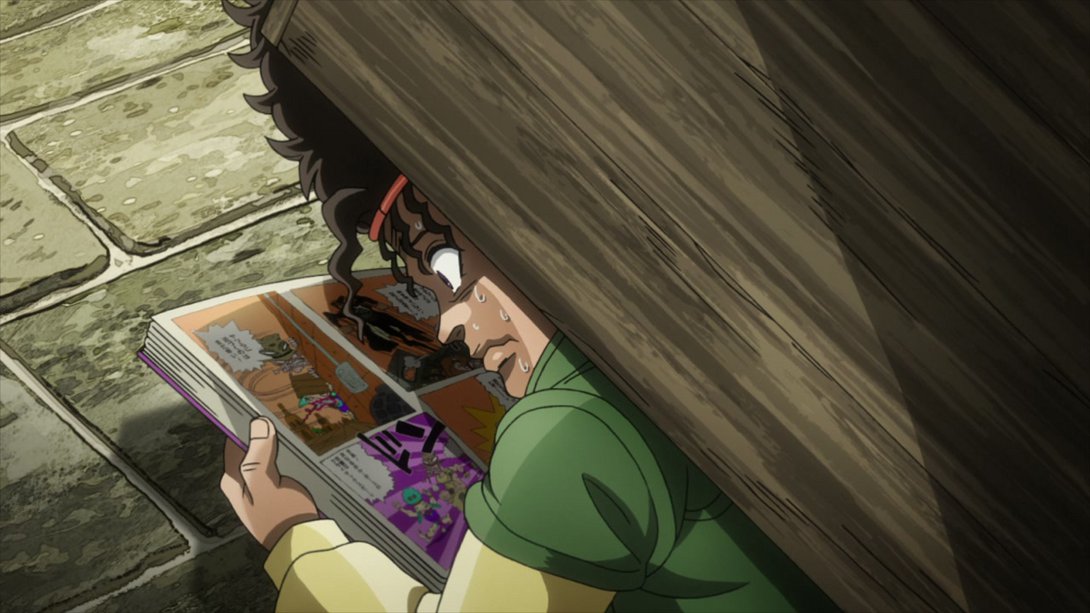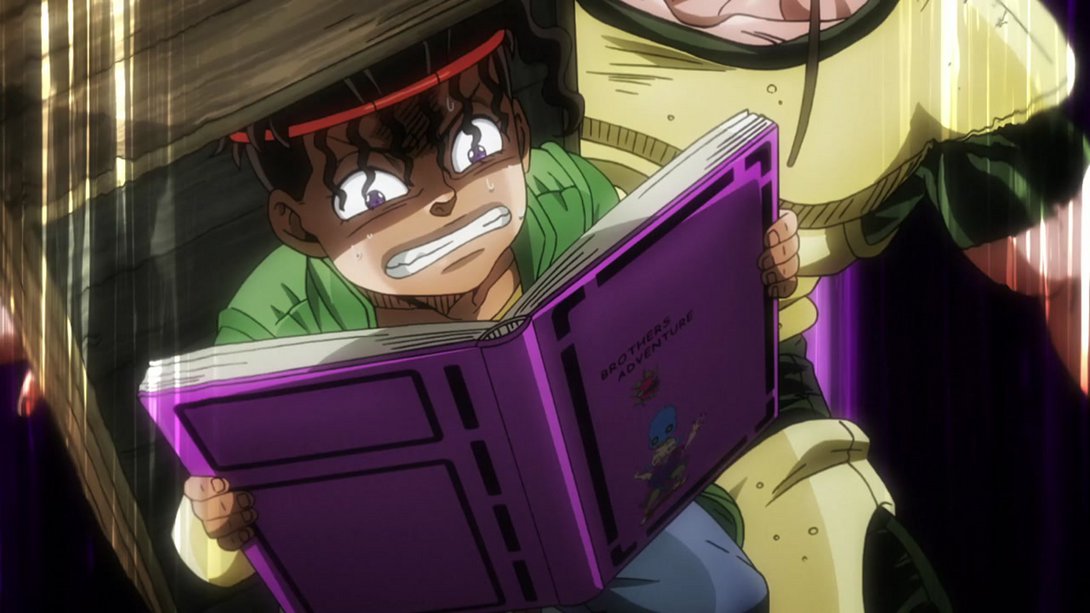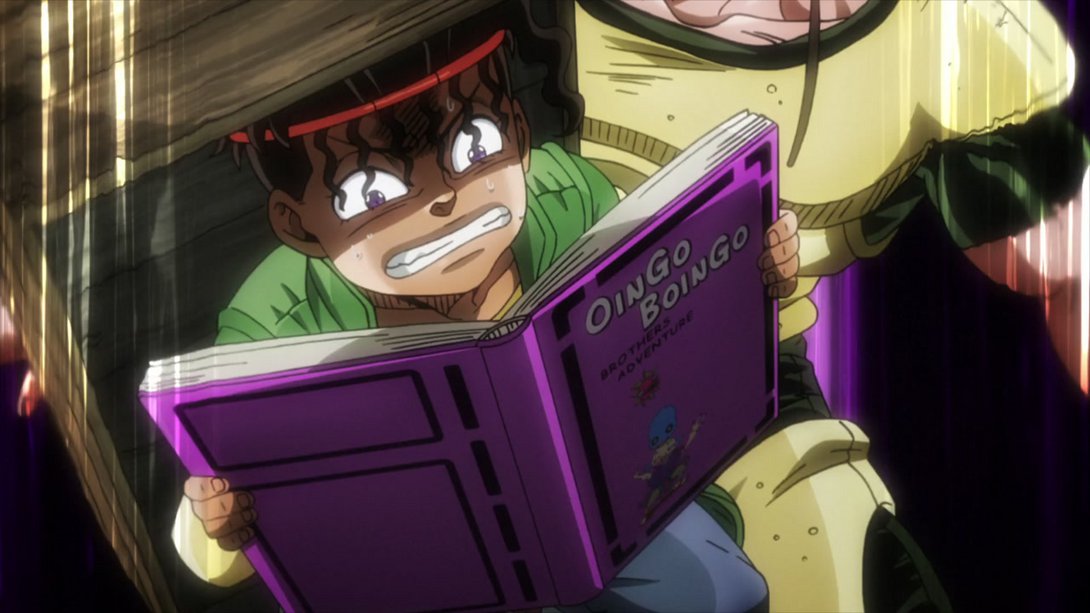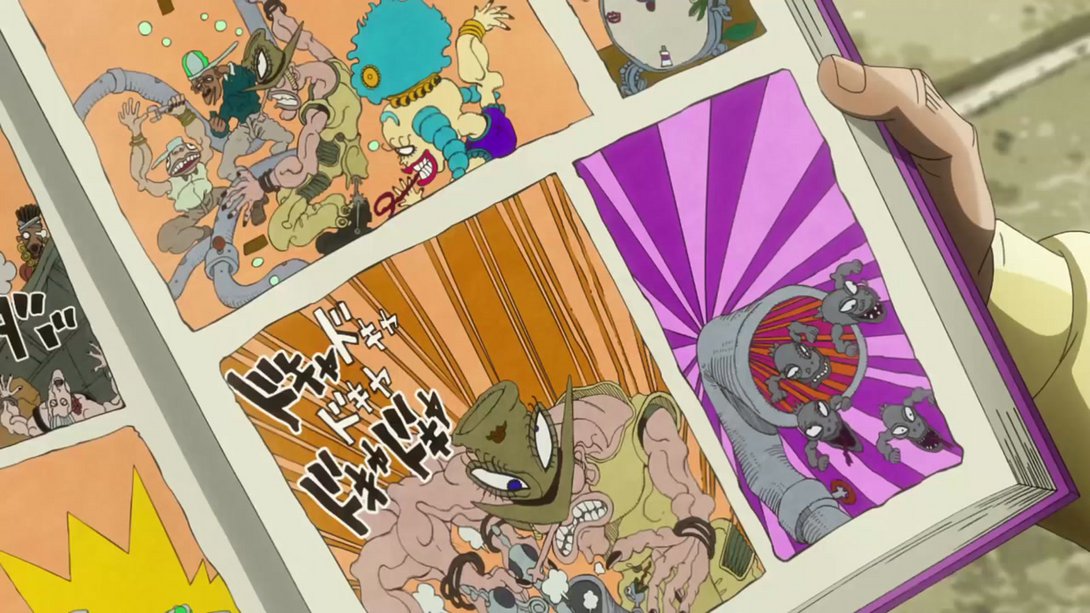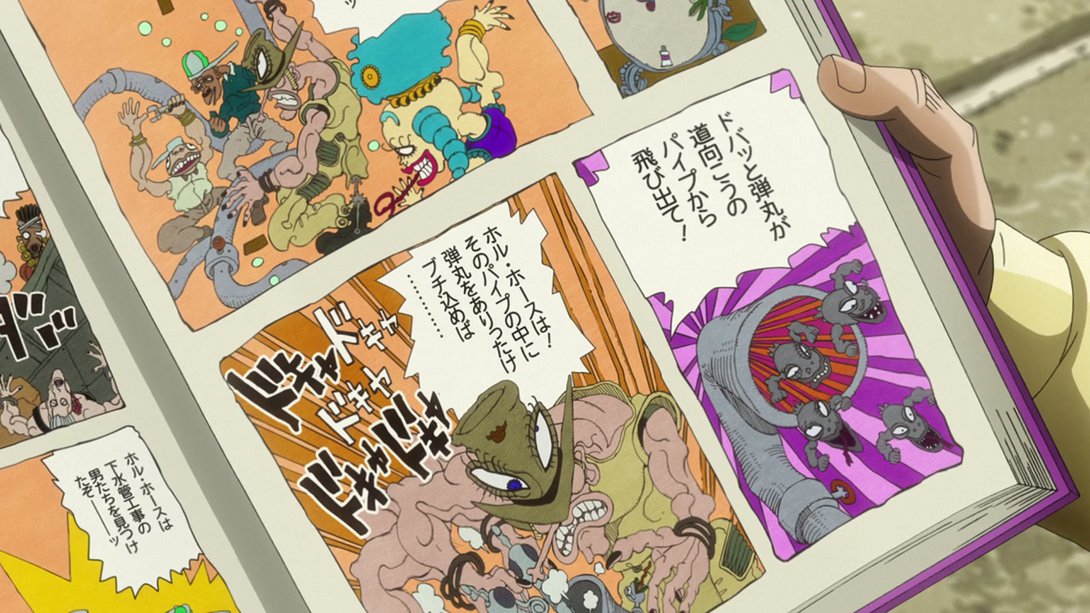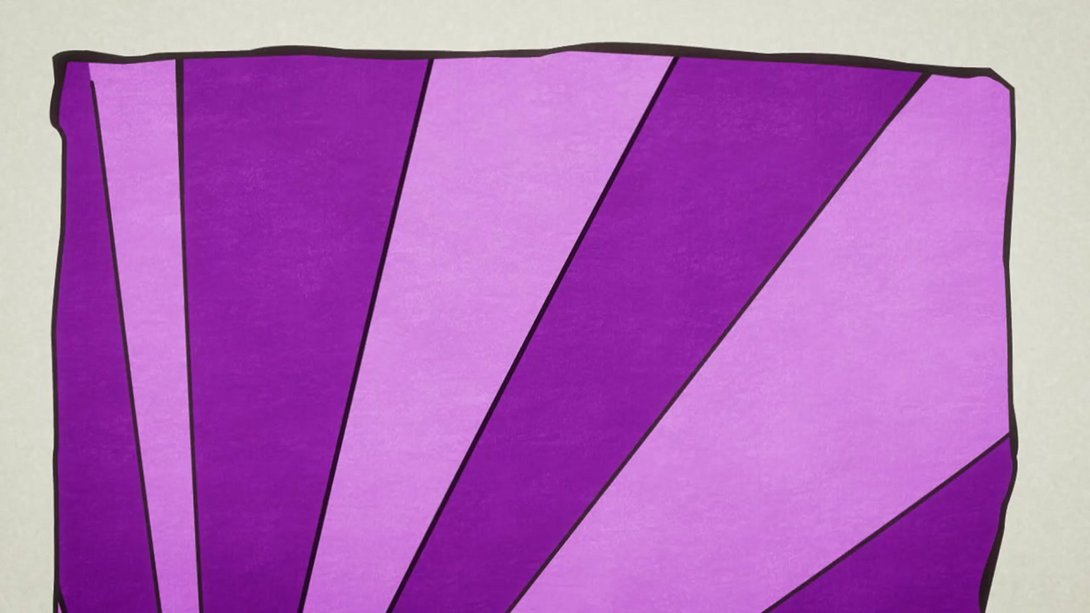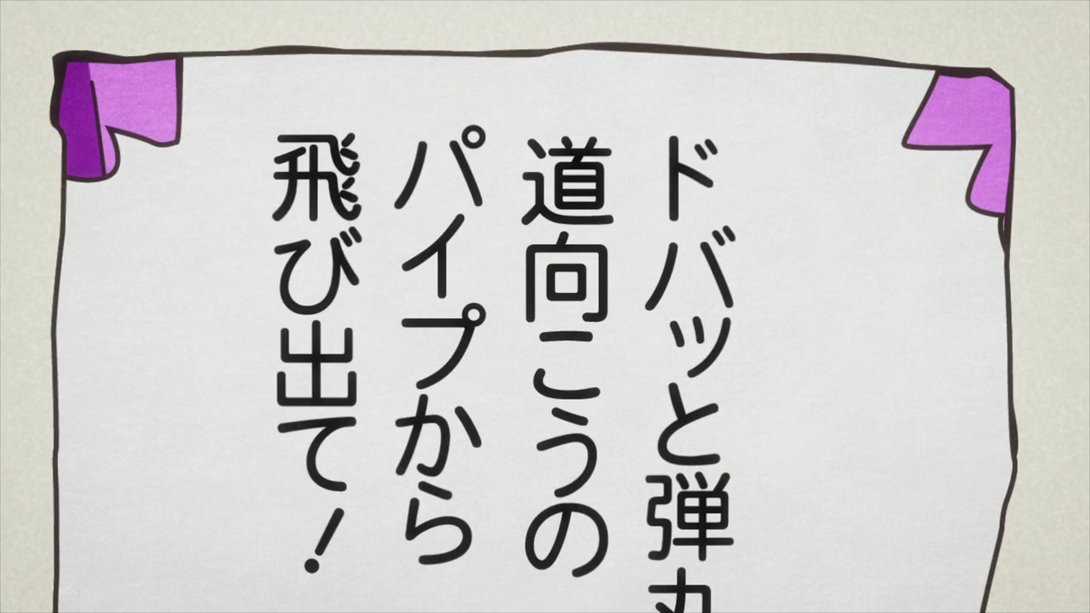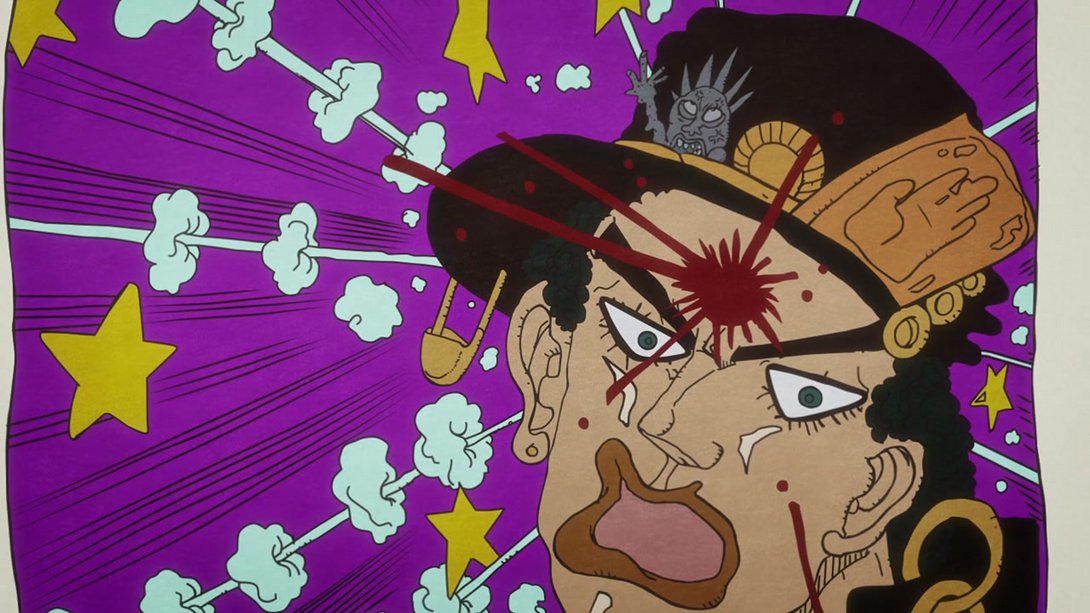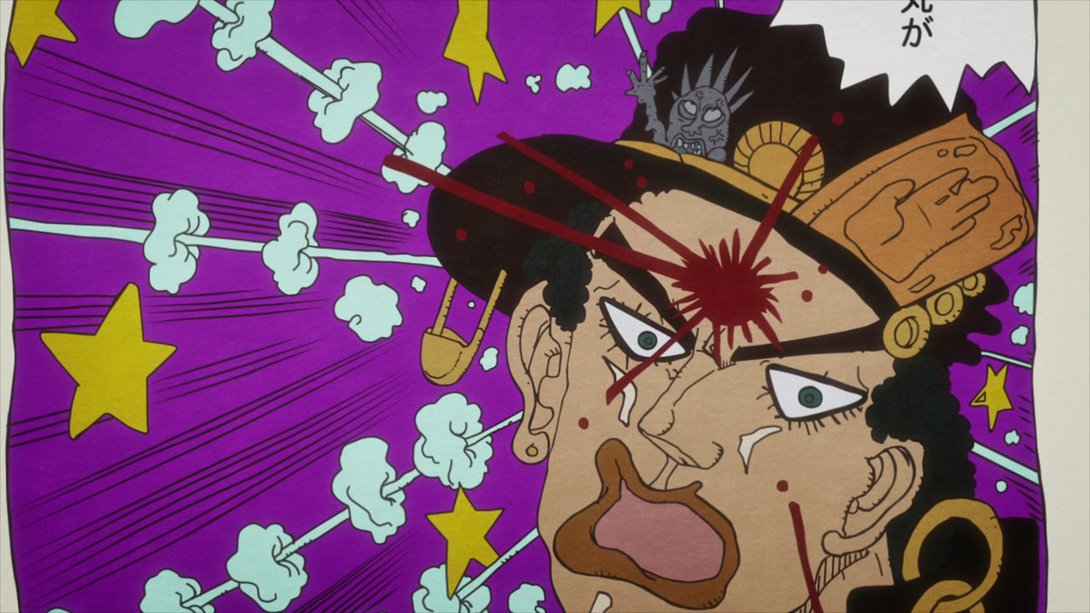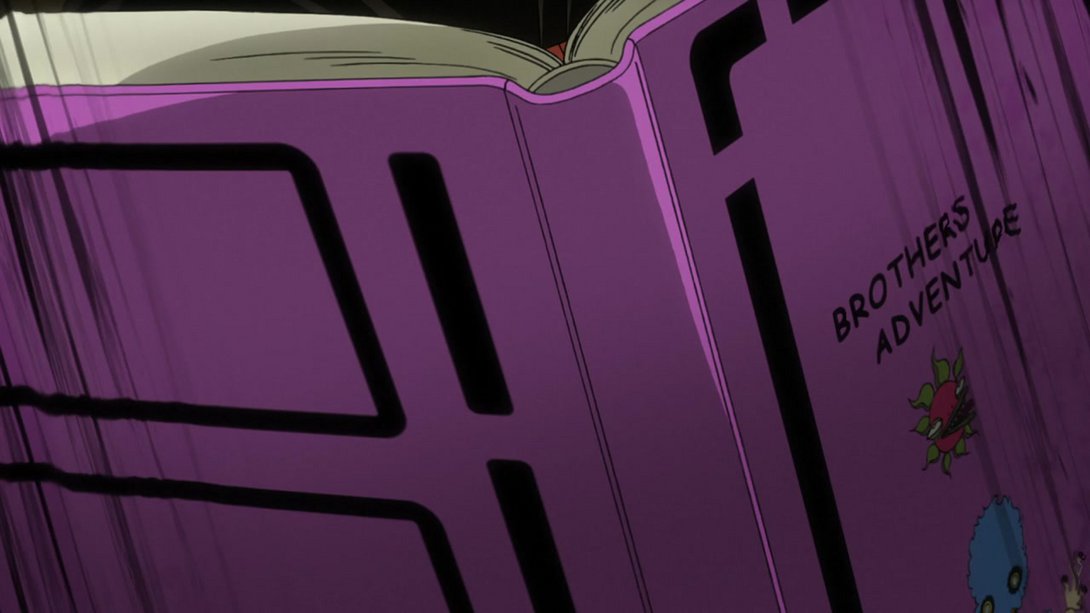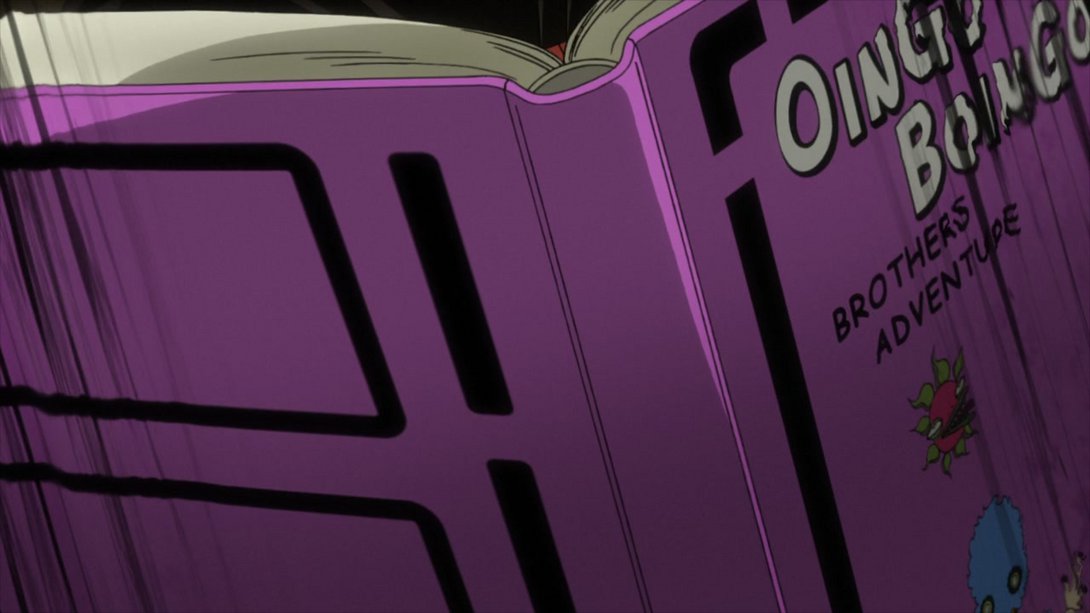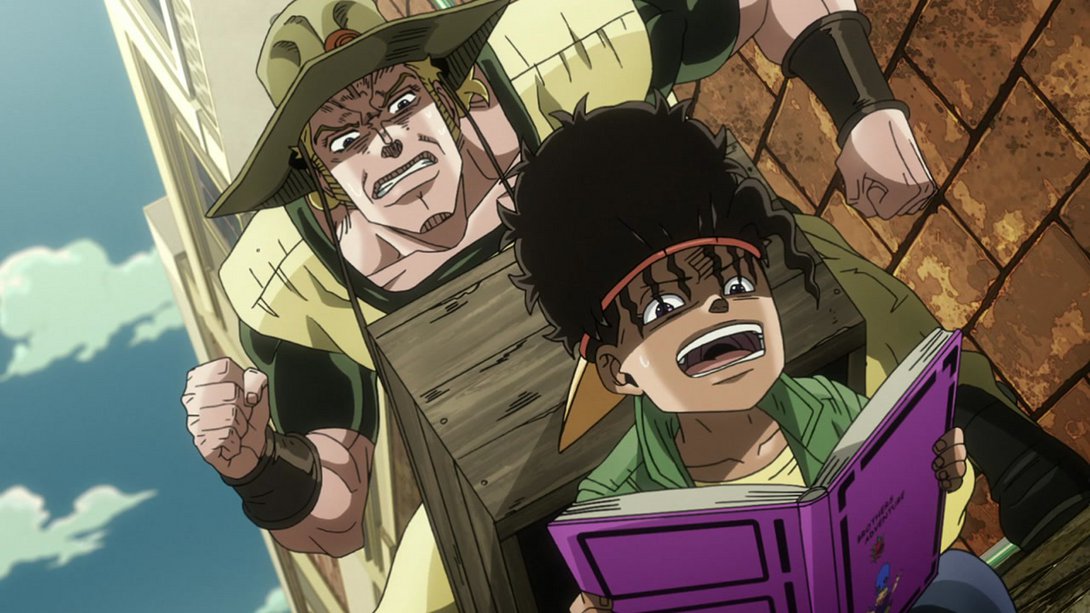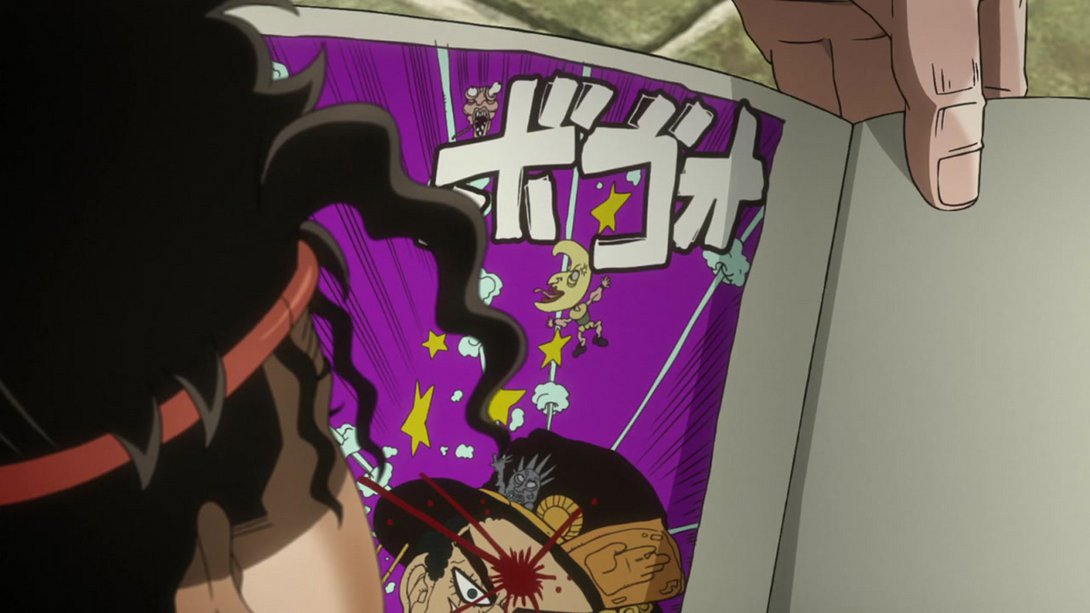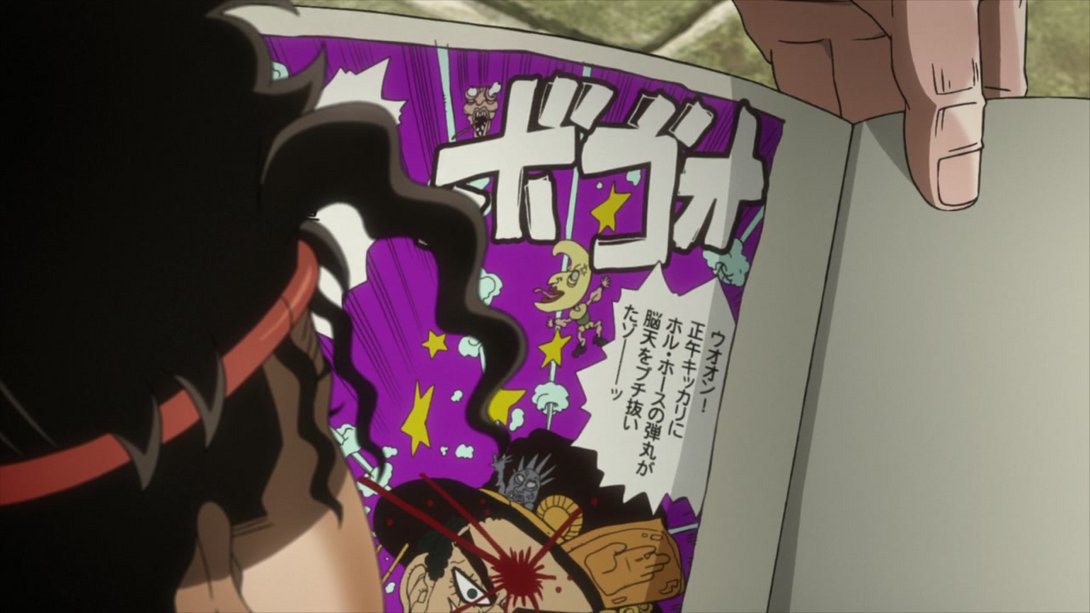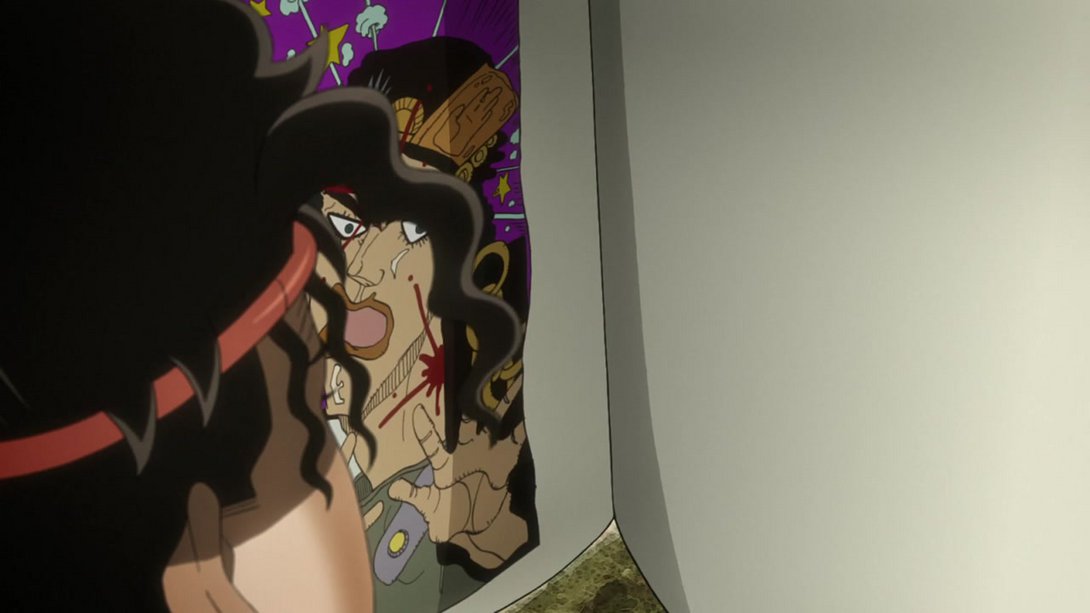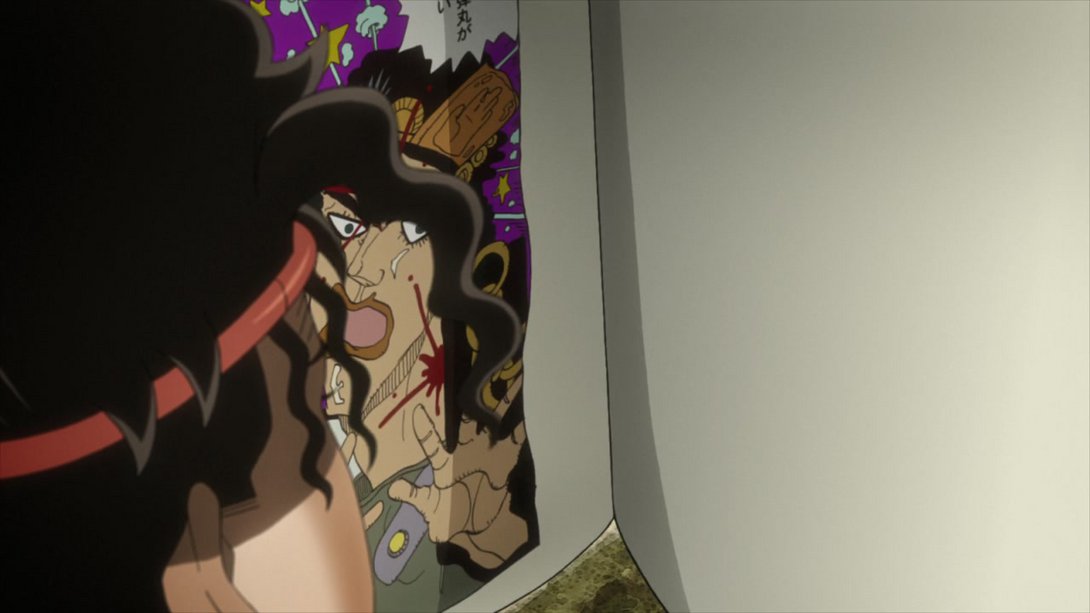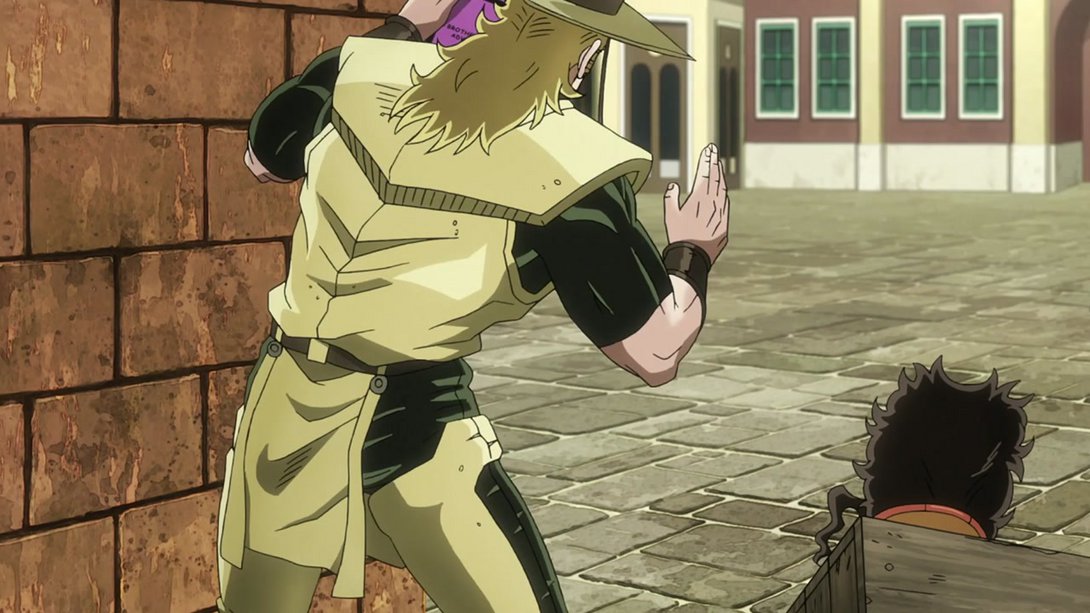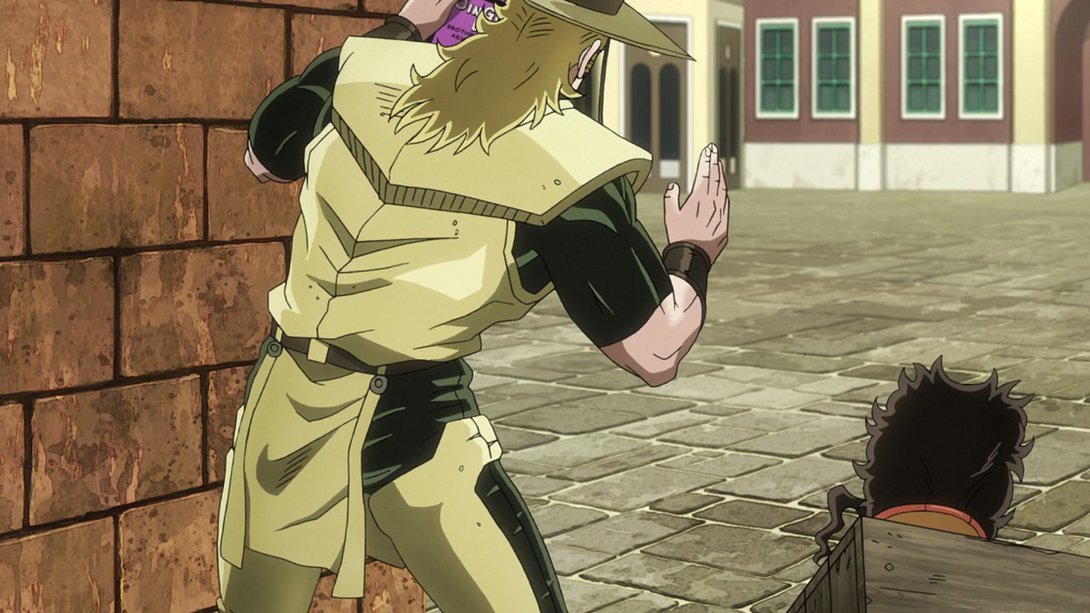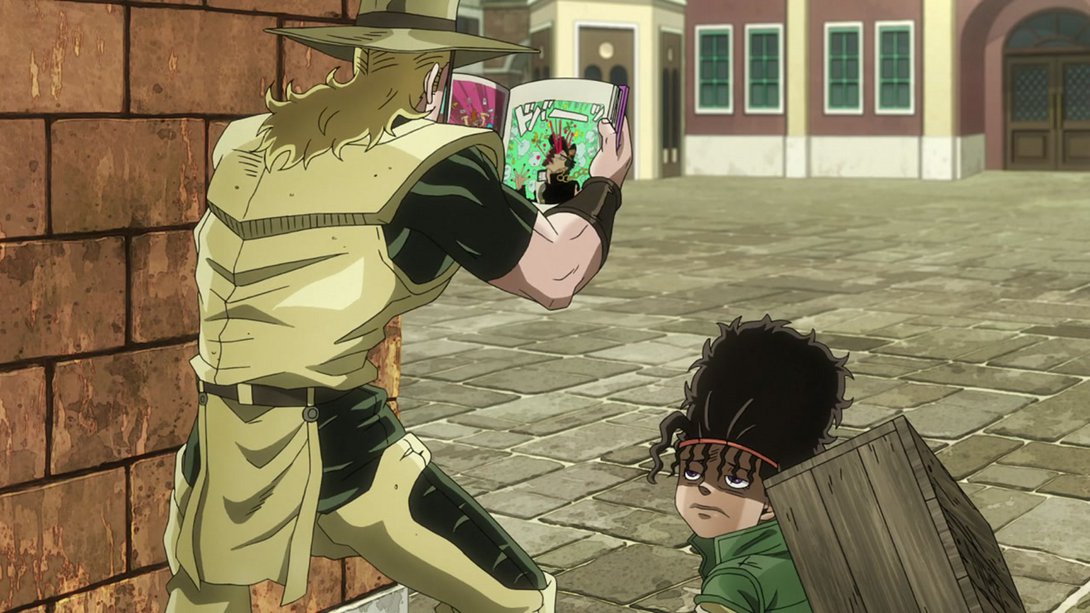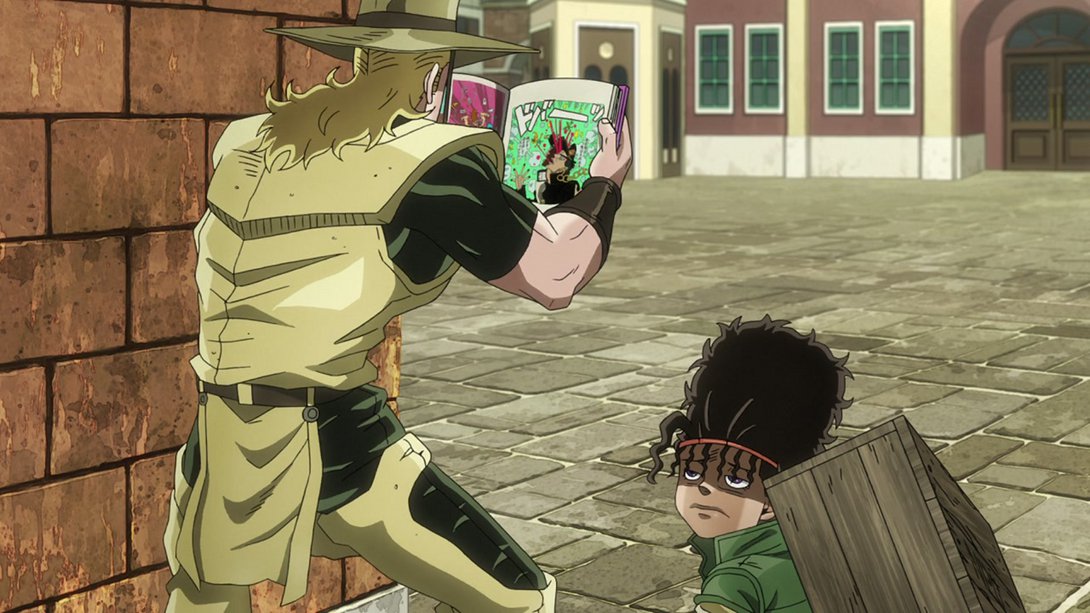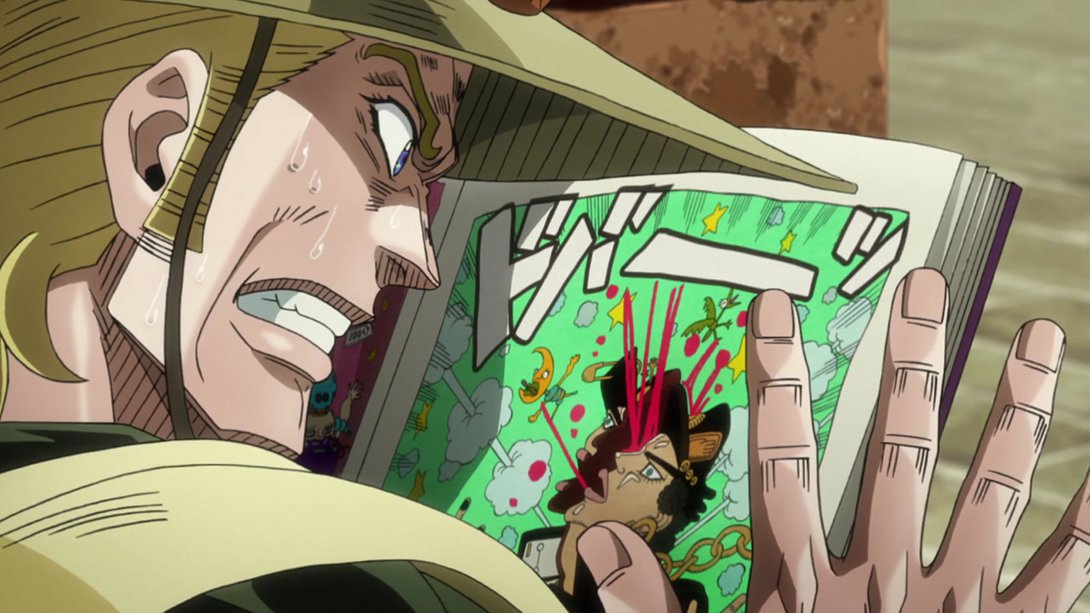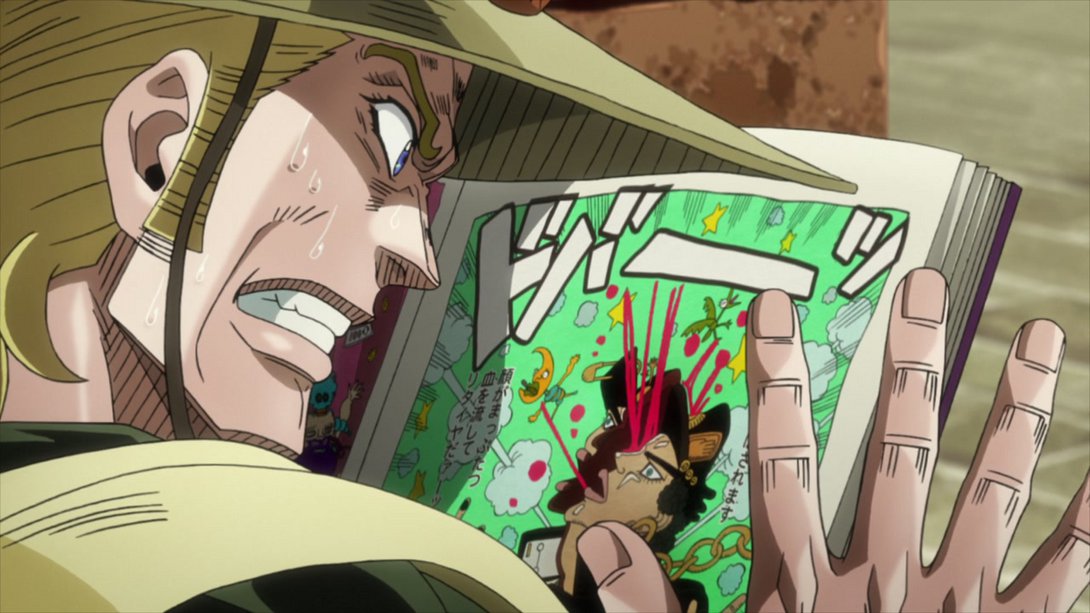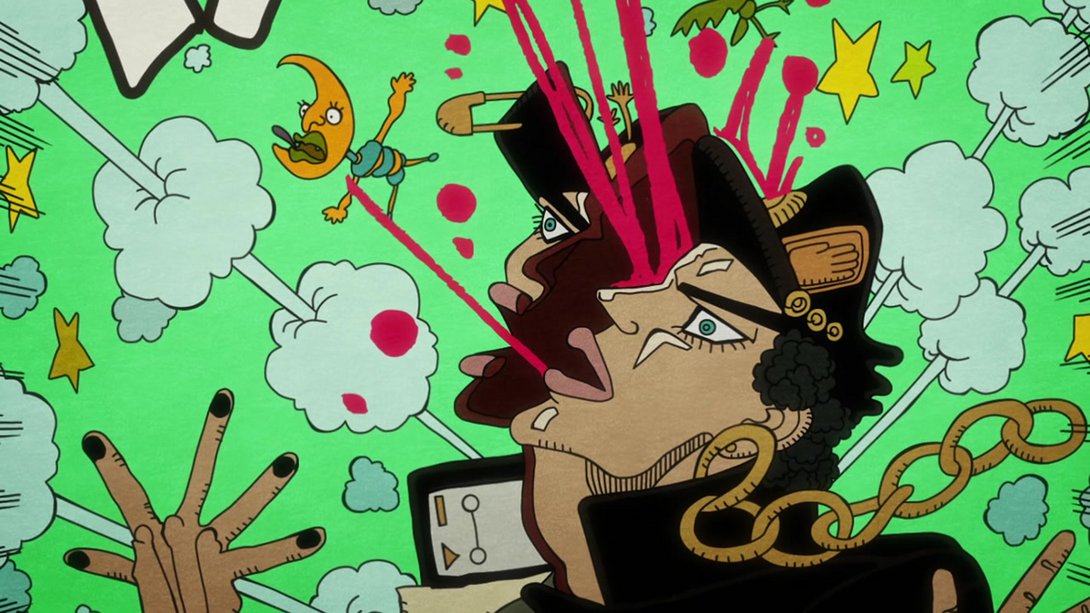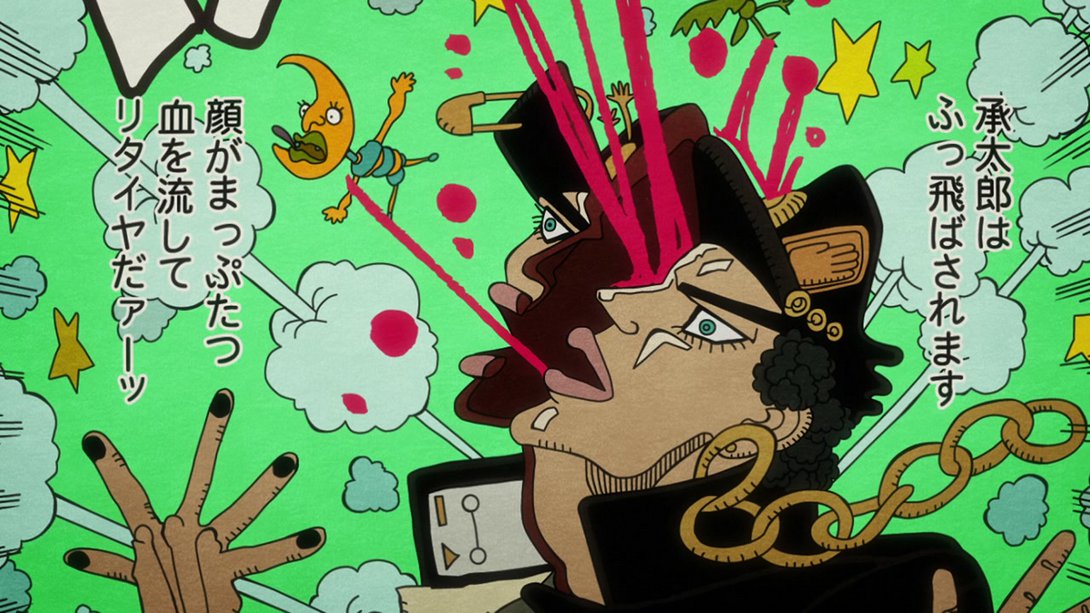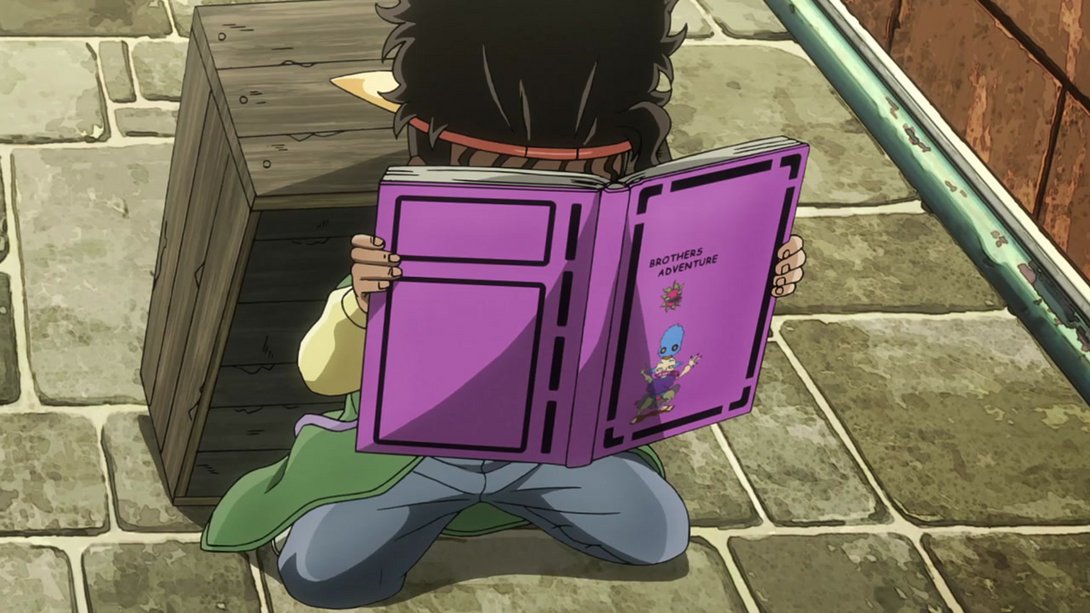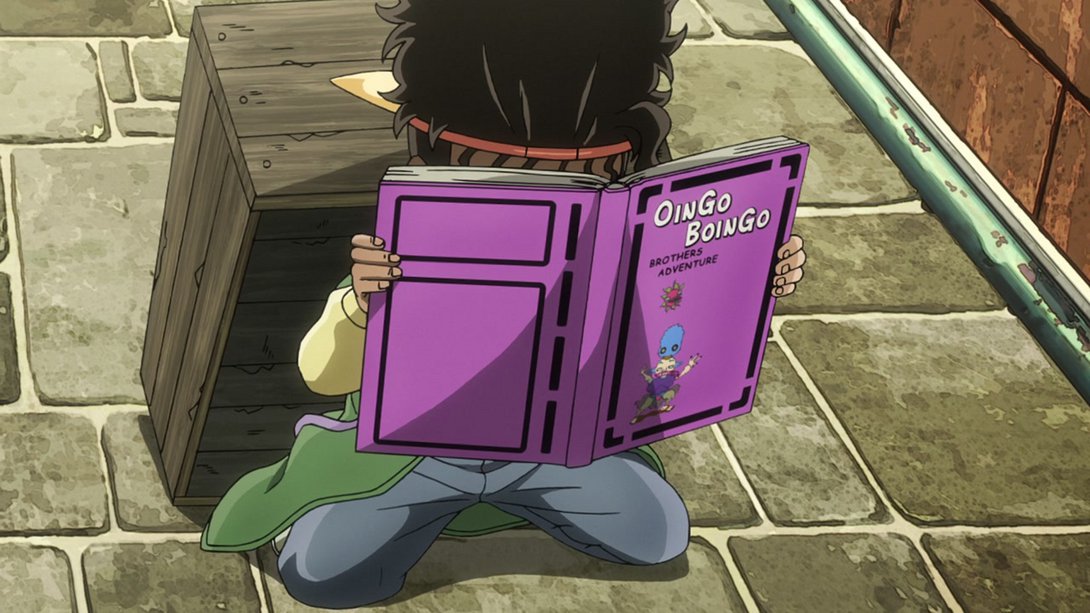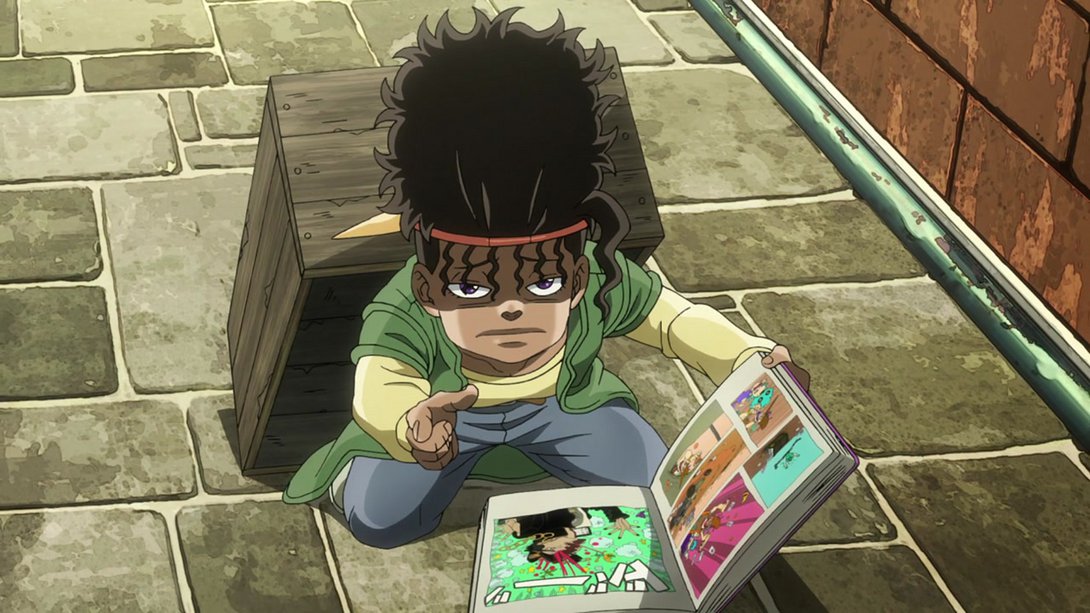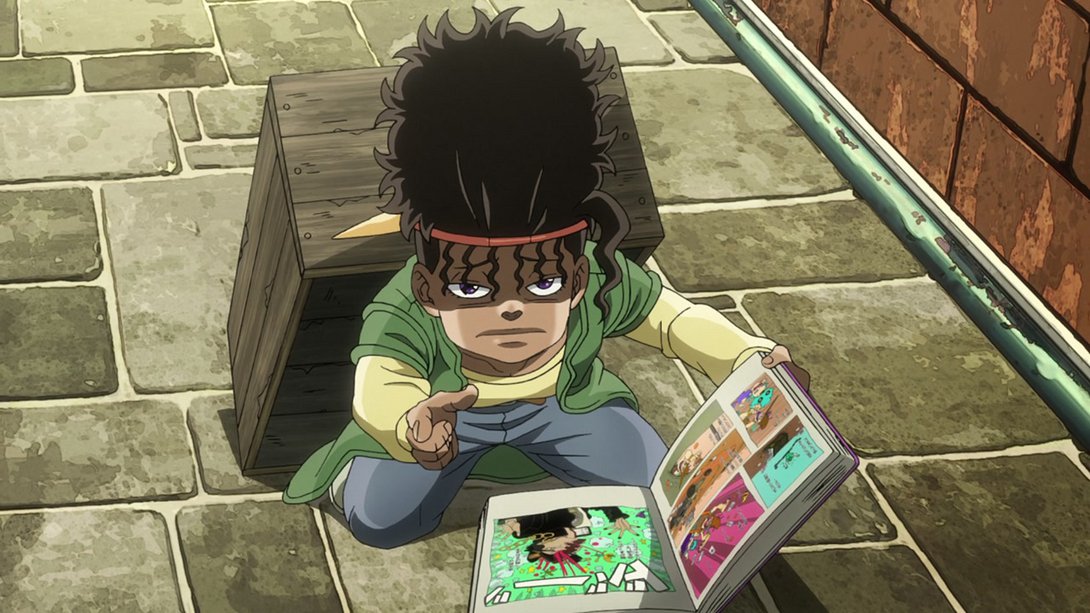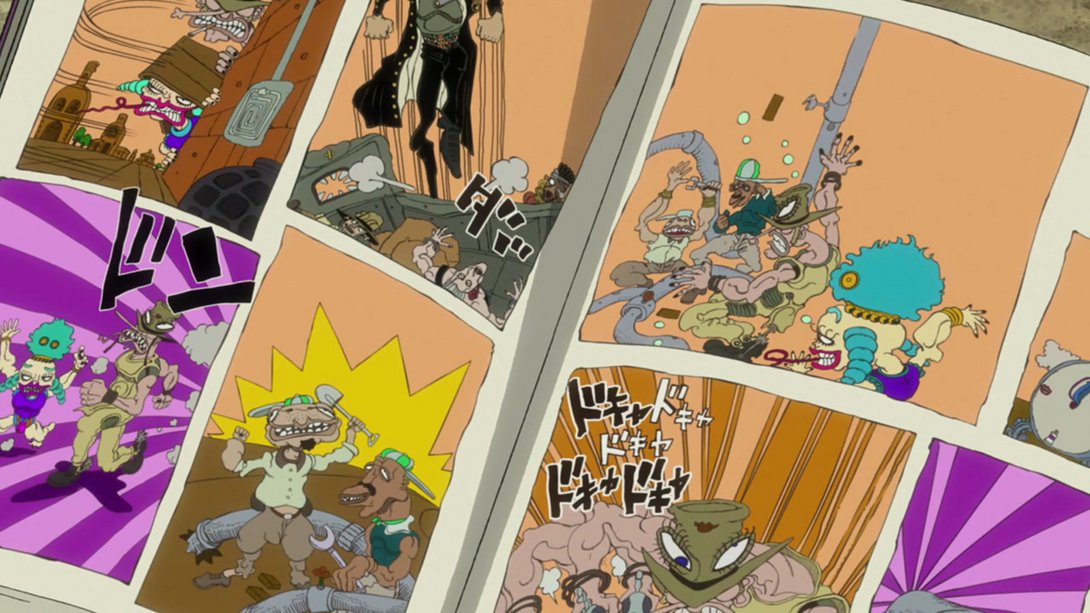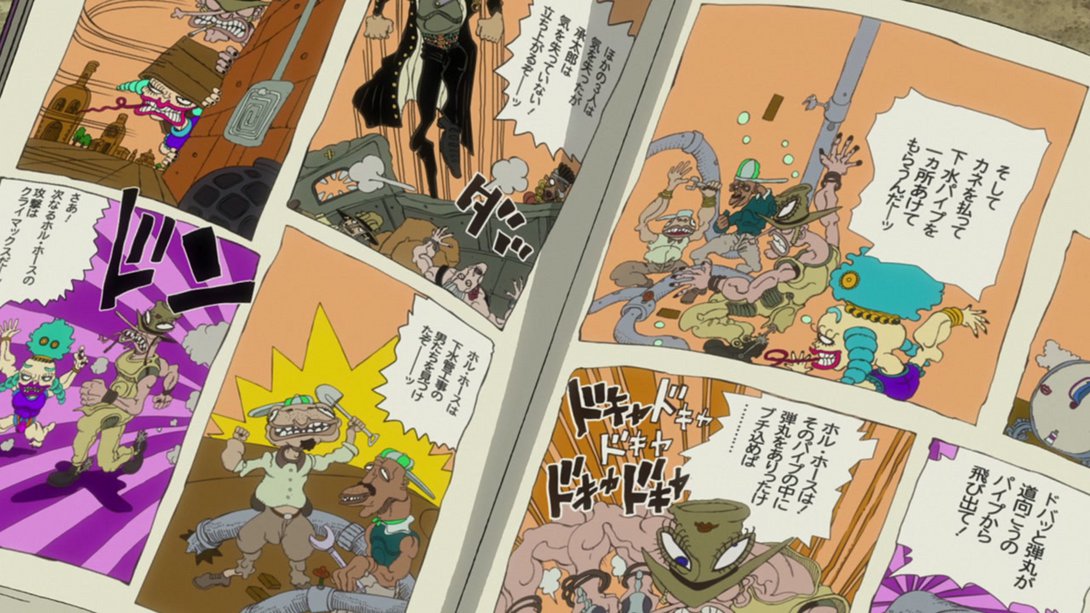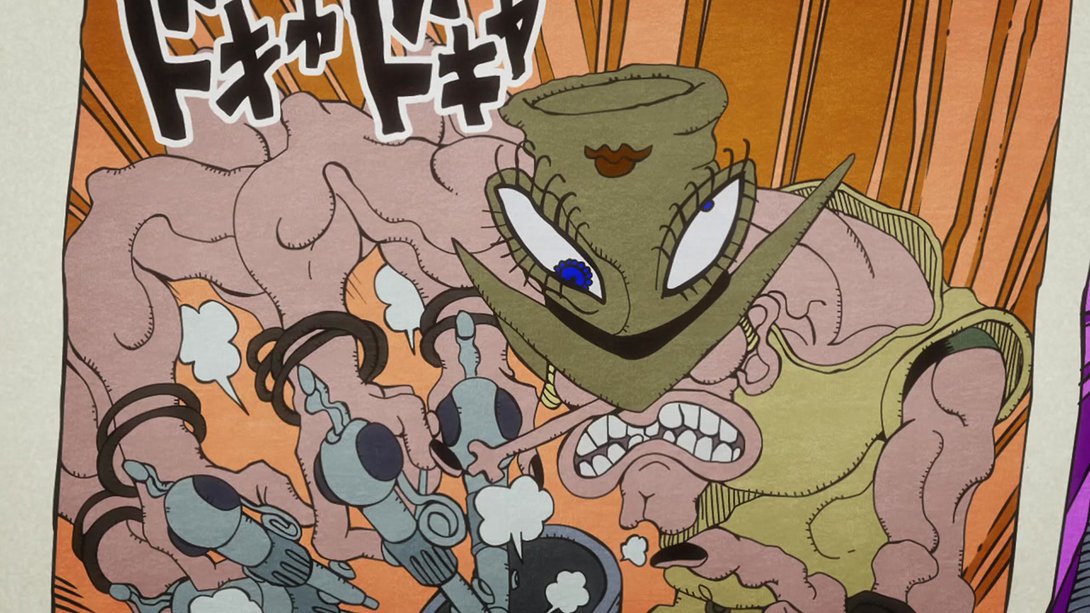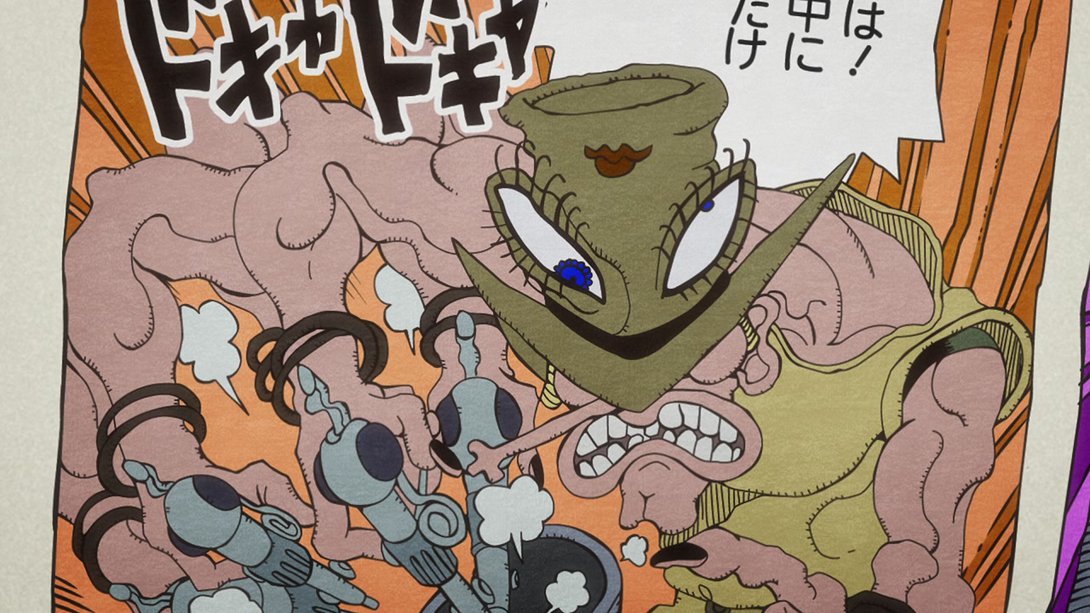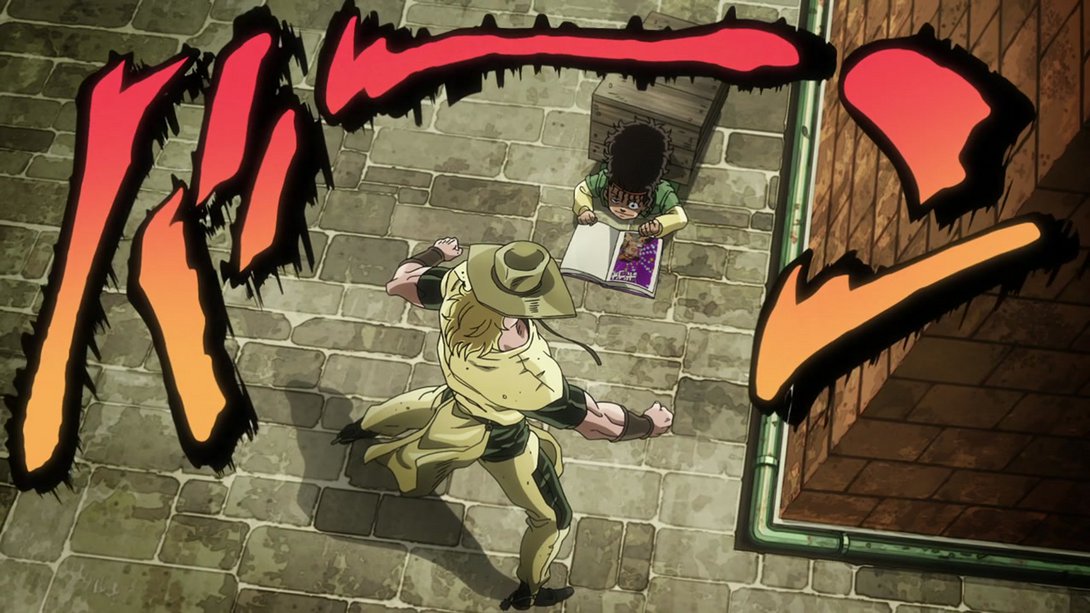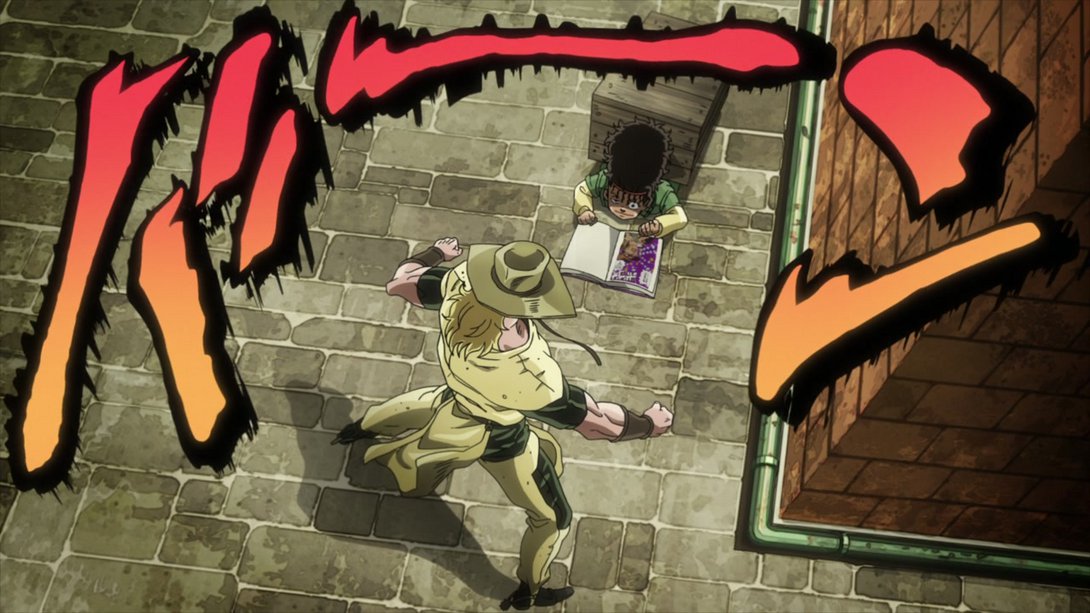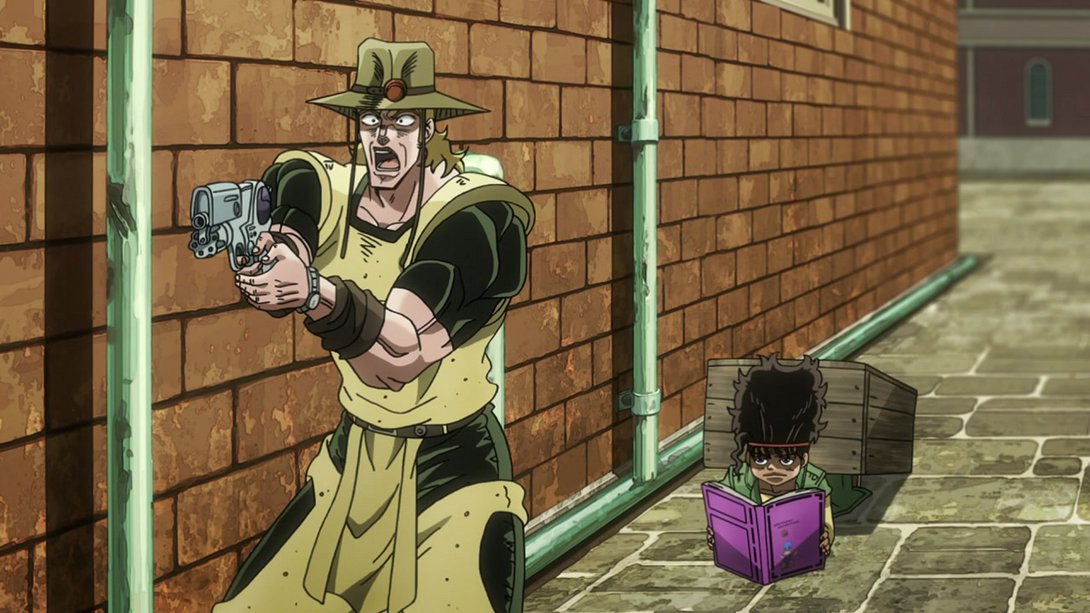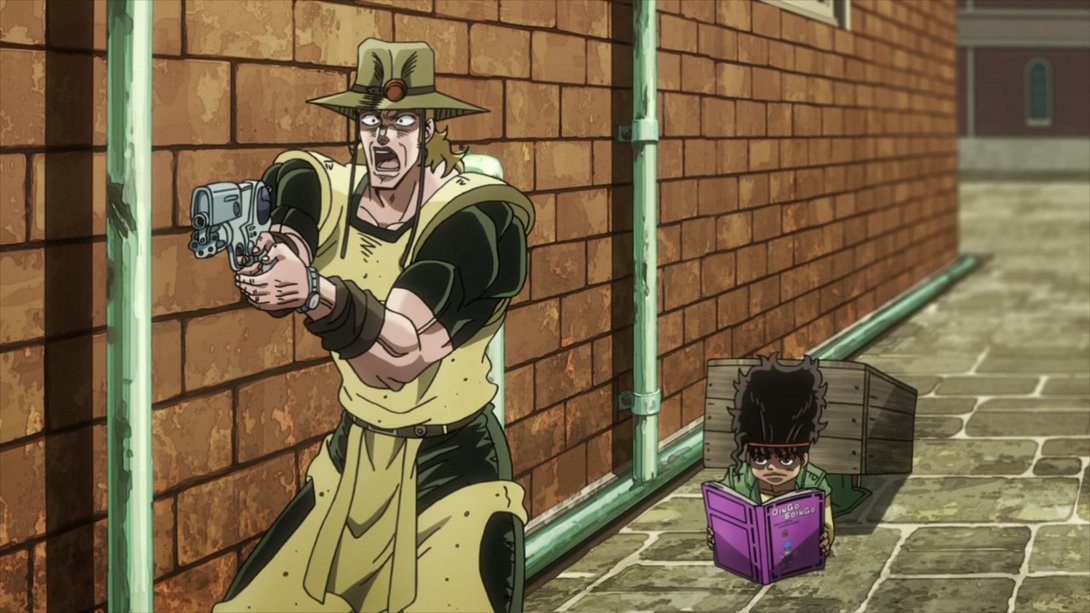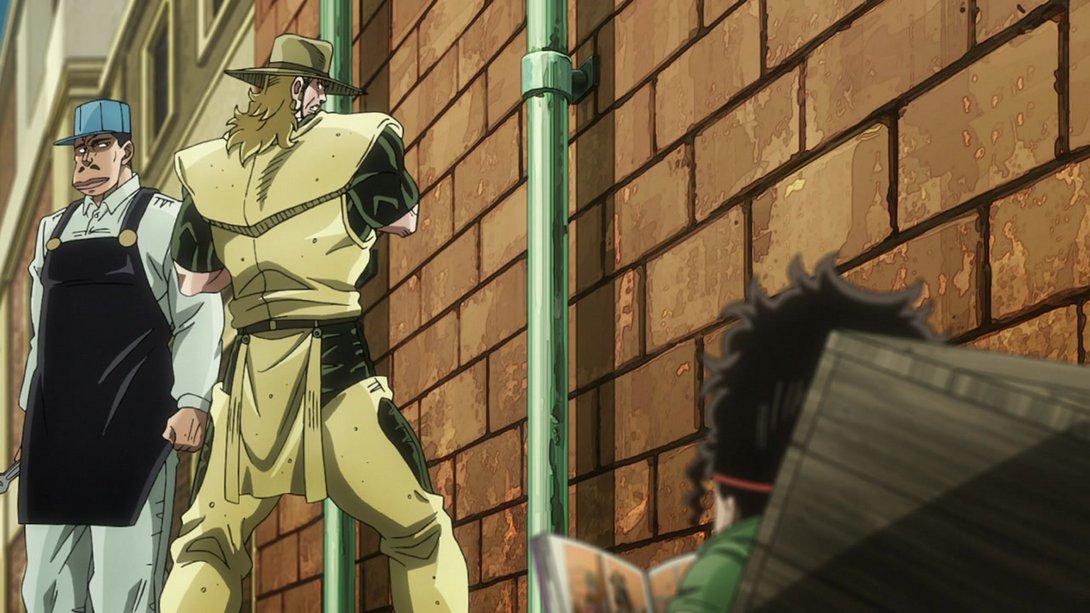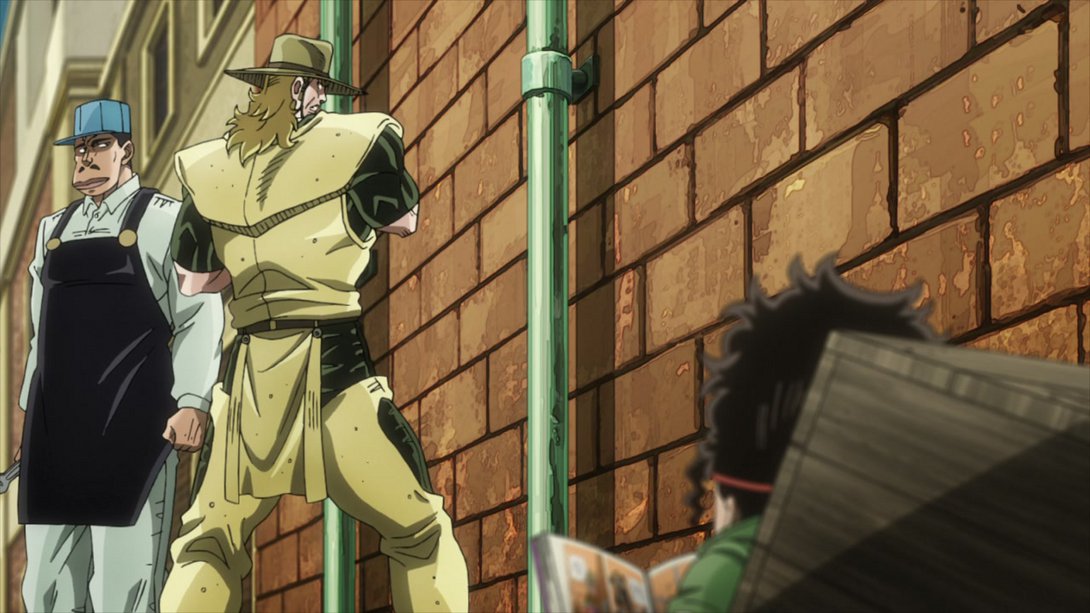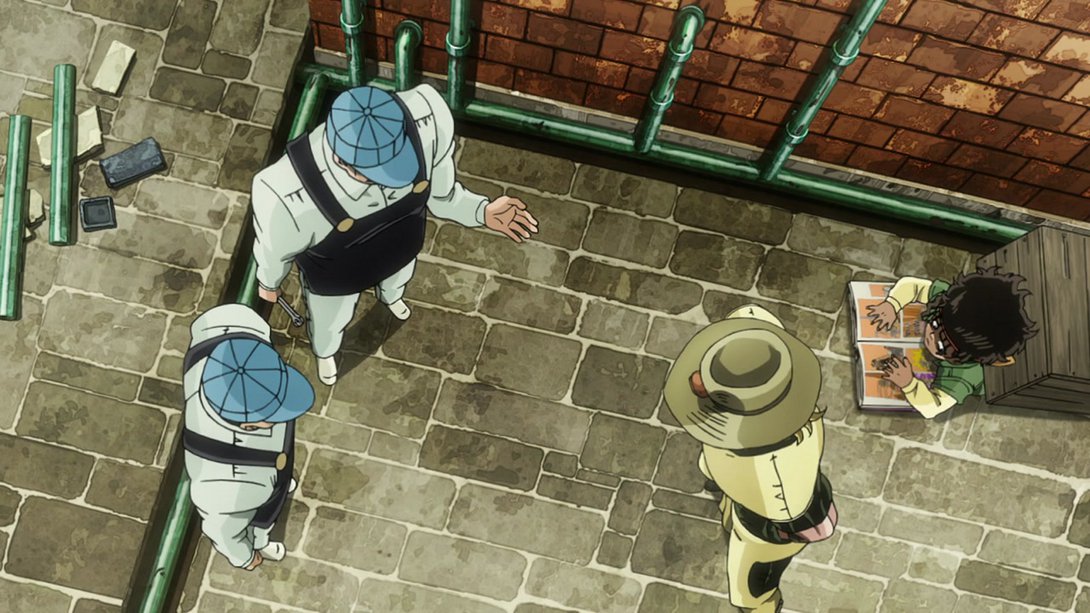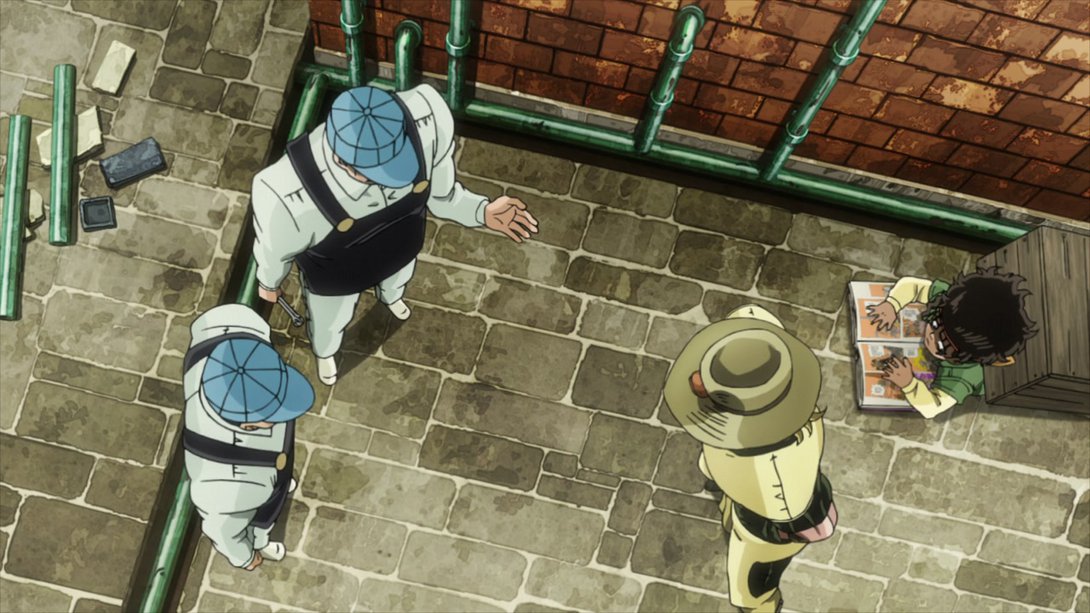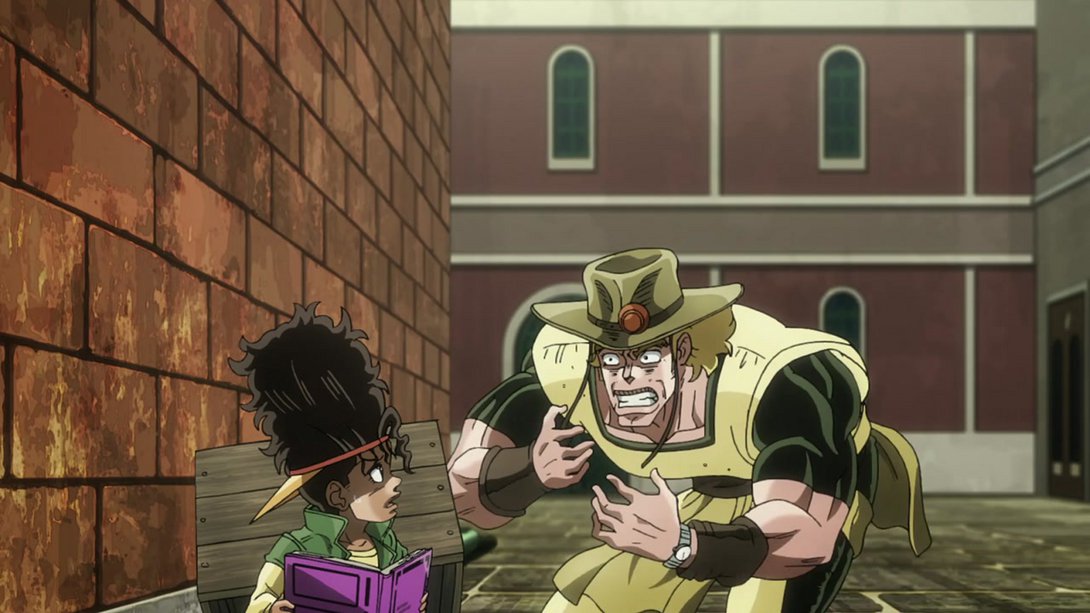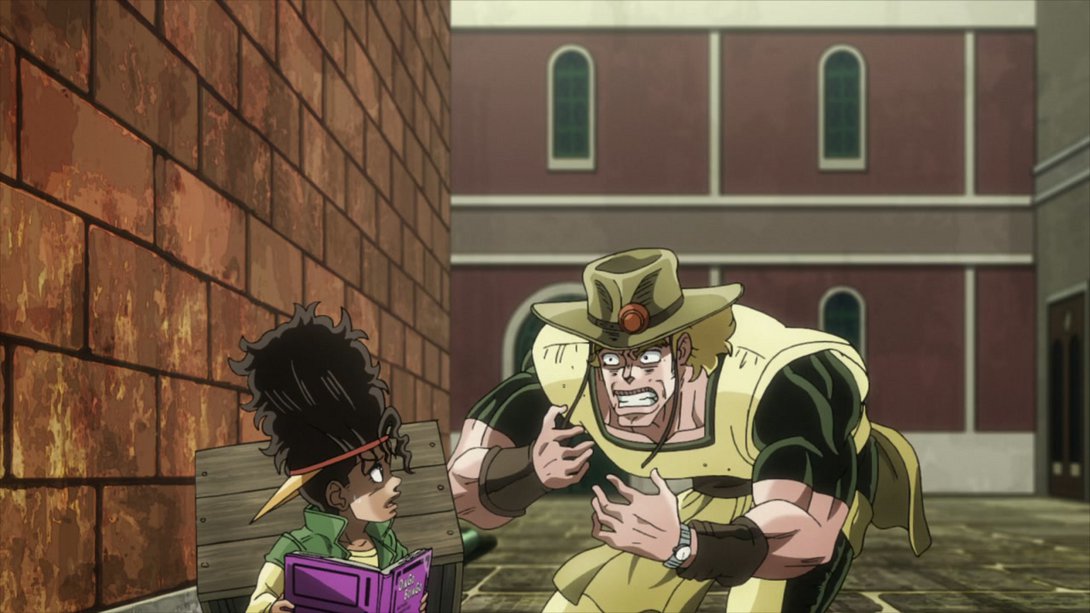 Let's take a quick break from all that text with… some more text, accompanied by a brighter and sharper animation: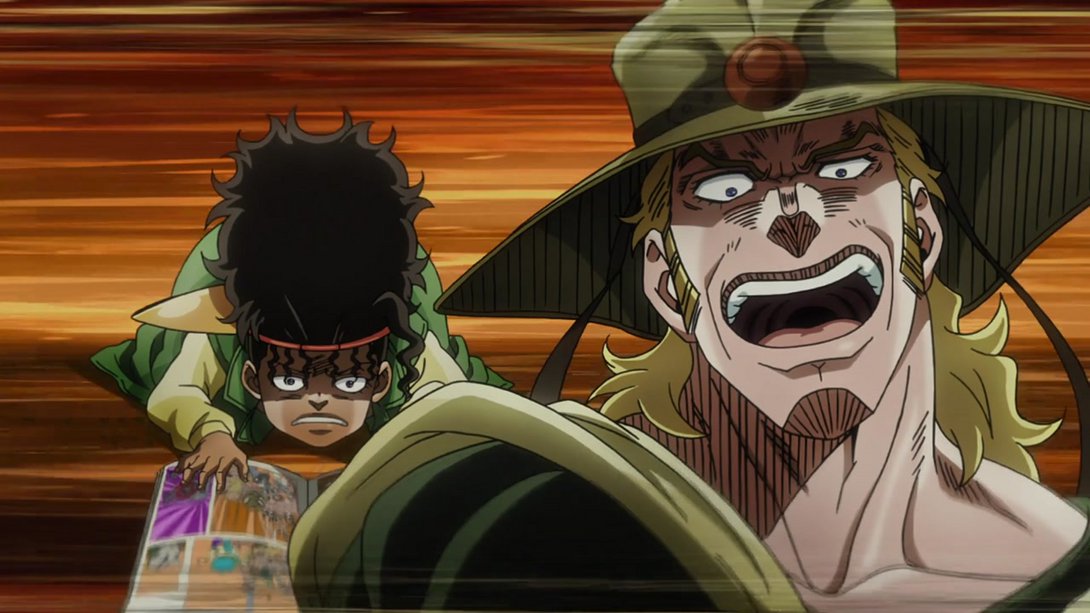 One more text difference: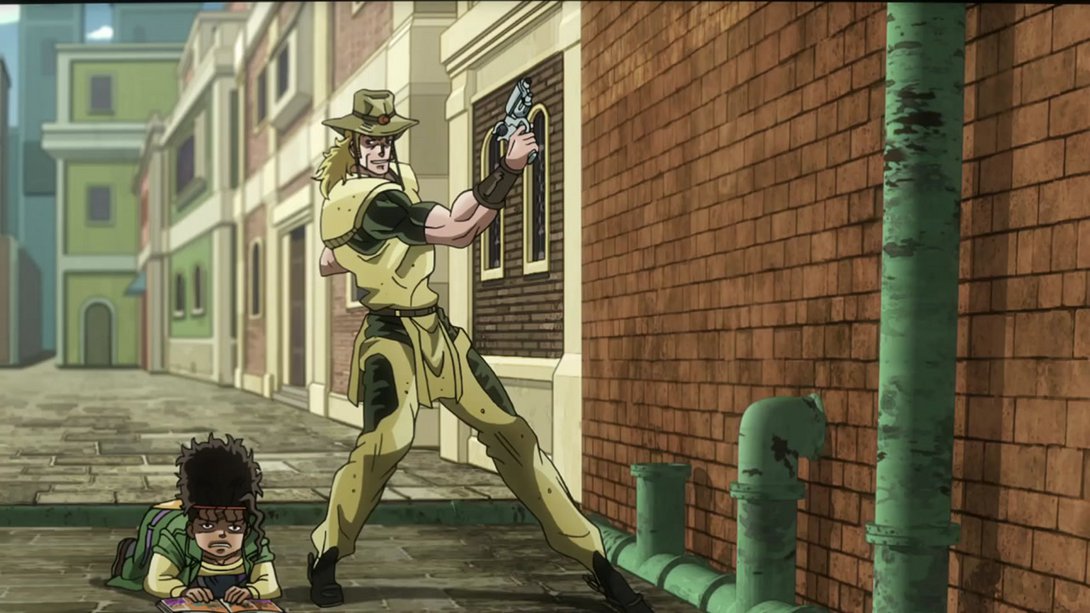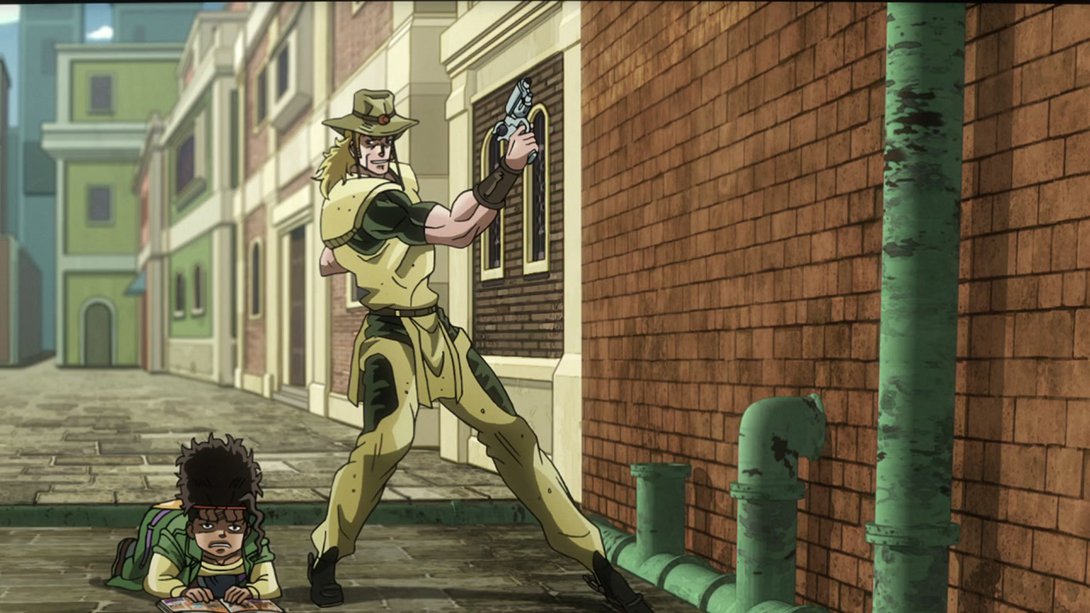 Here, on top of the now no longer erased title, the book's spine has been correctly recoloured between Boingo's index and middle fingers: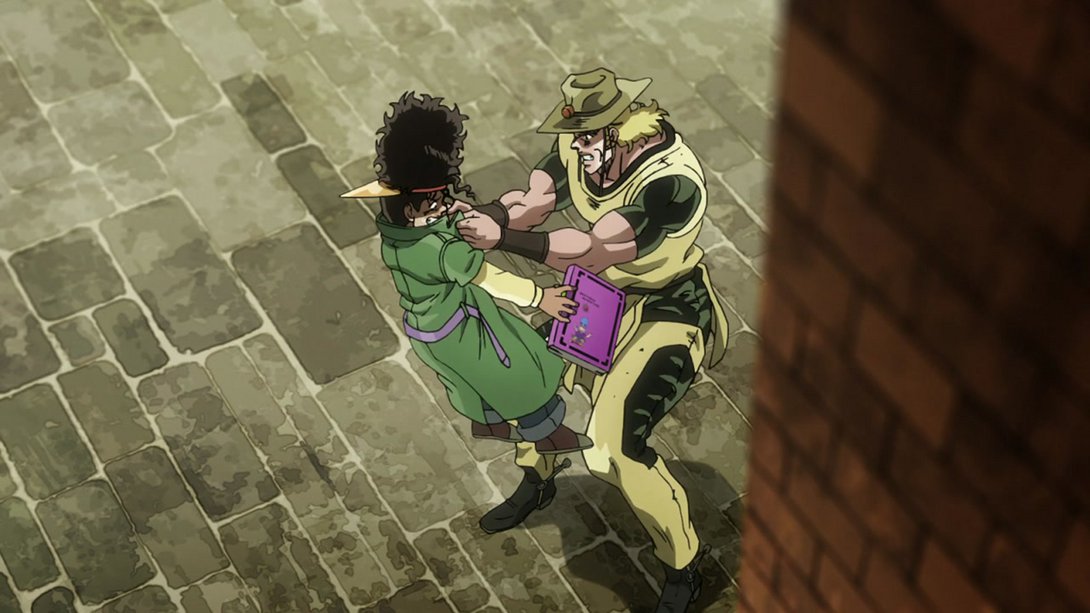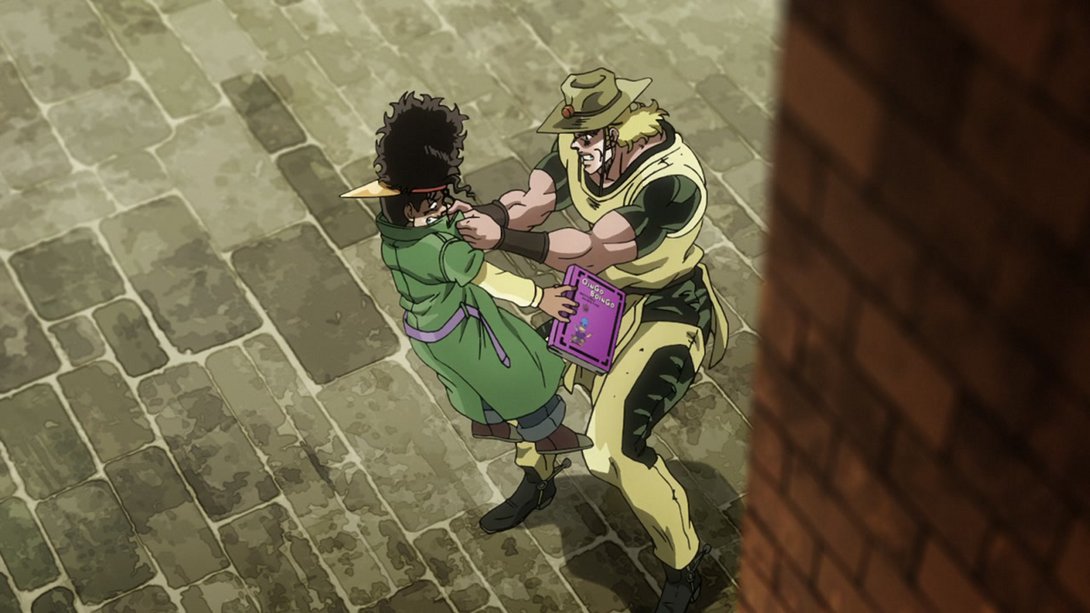 Back to the grind, peeps: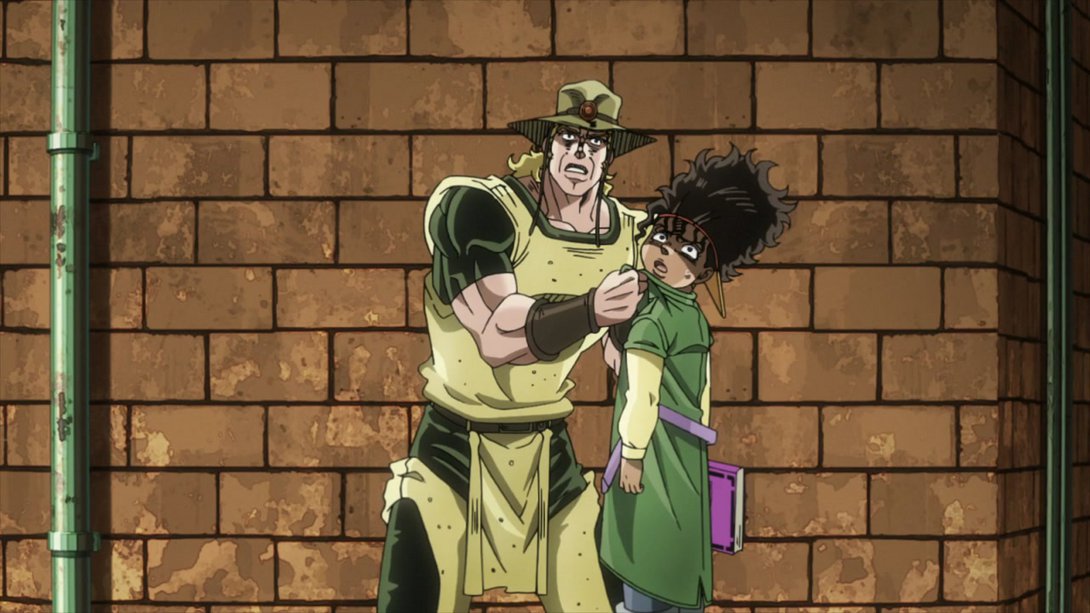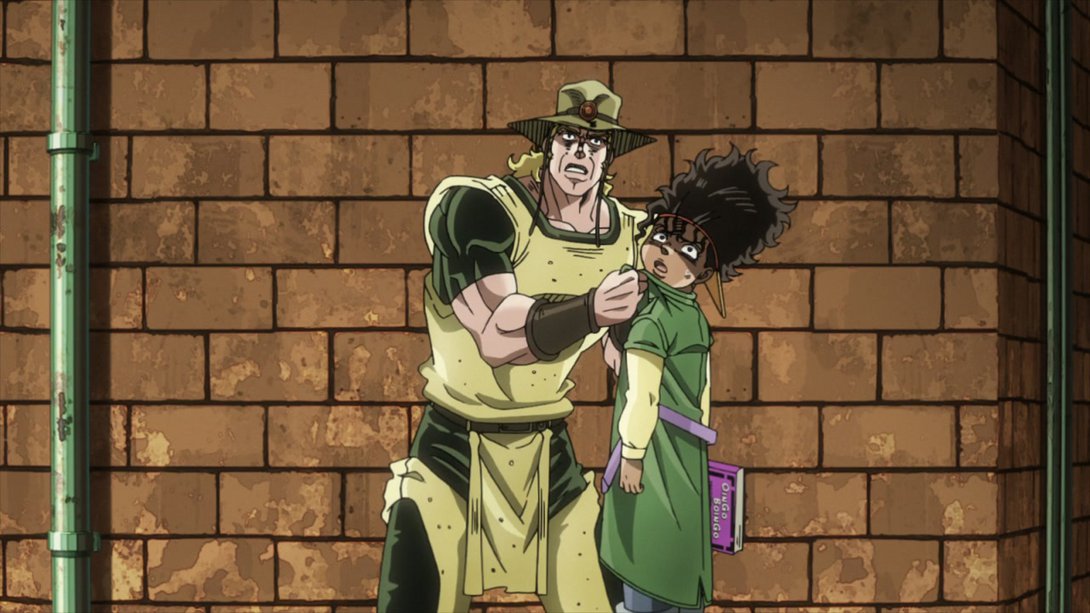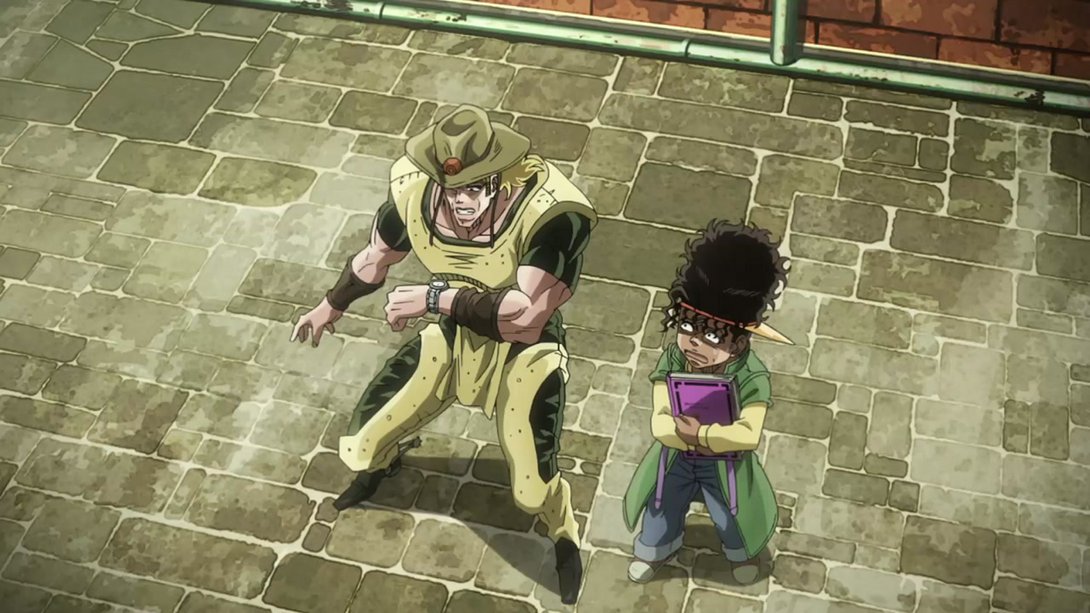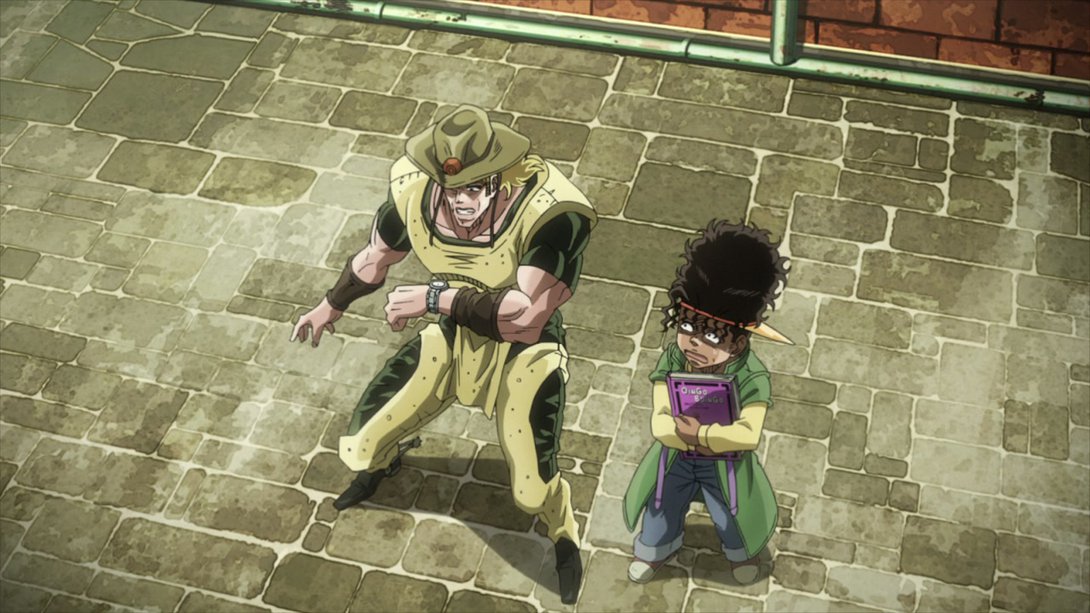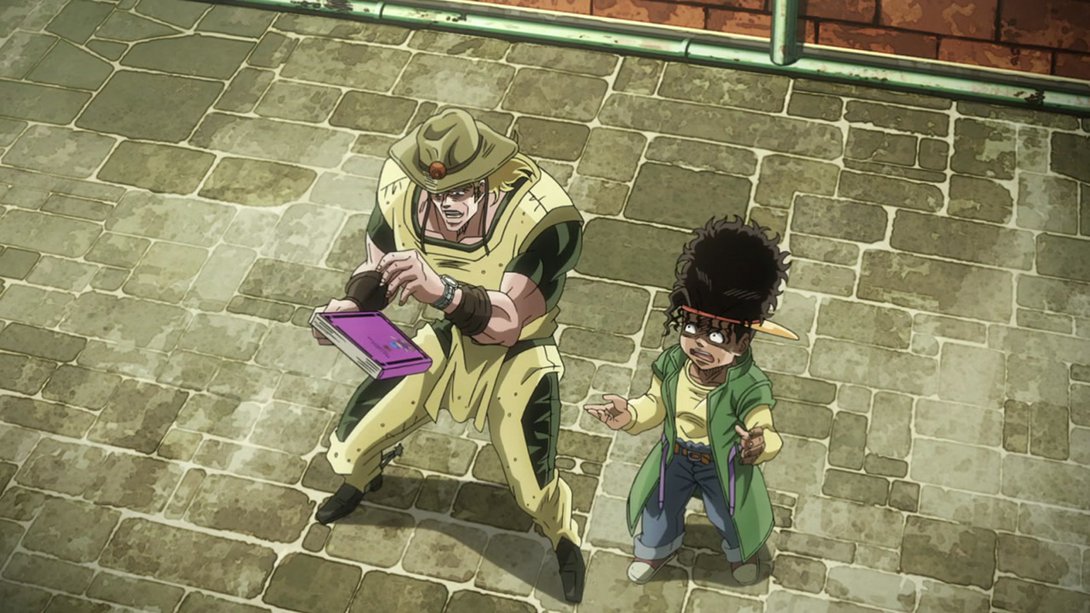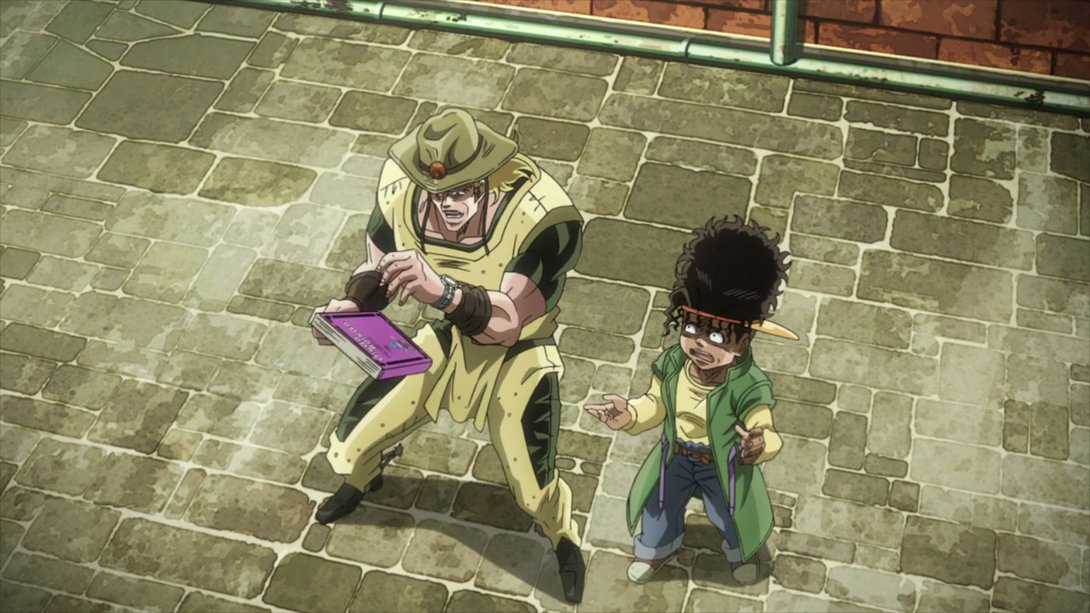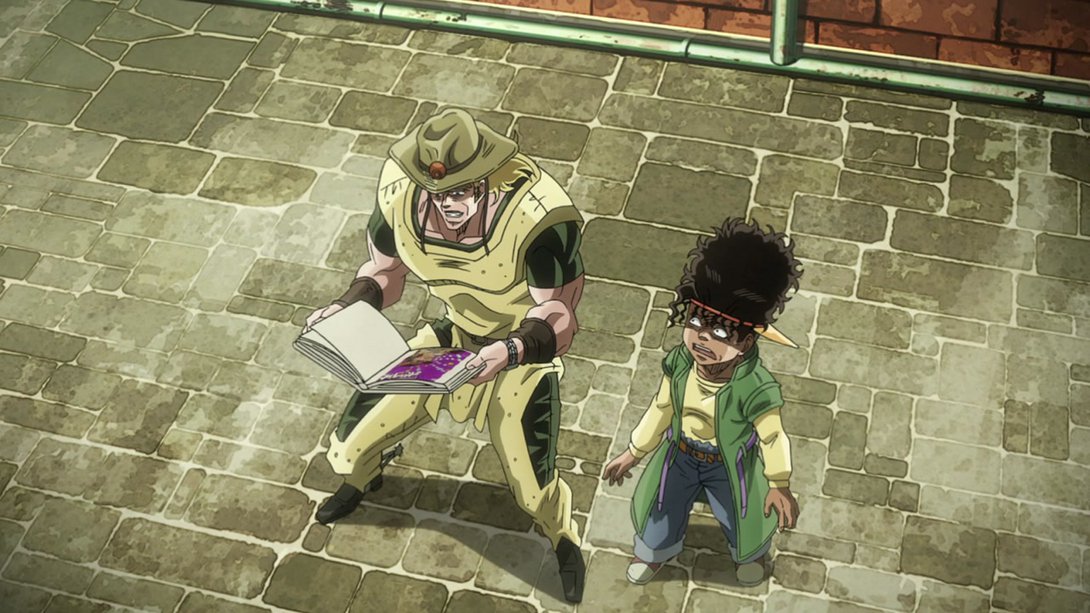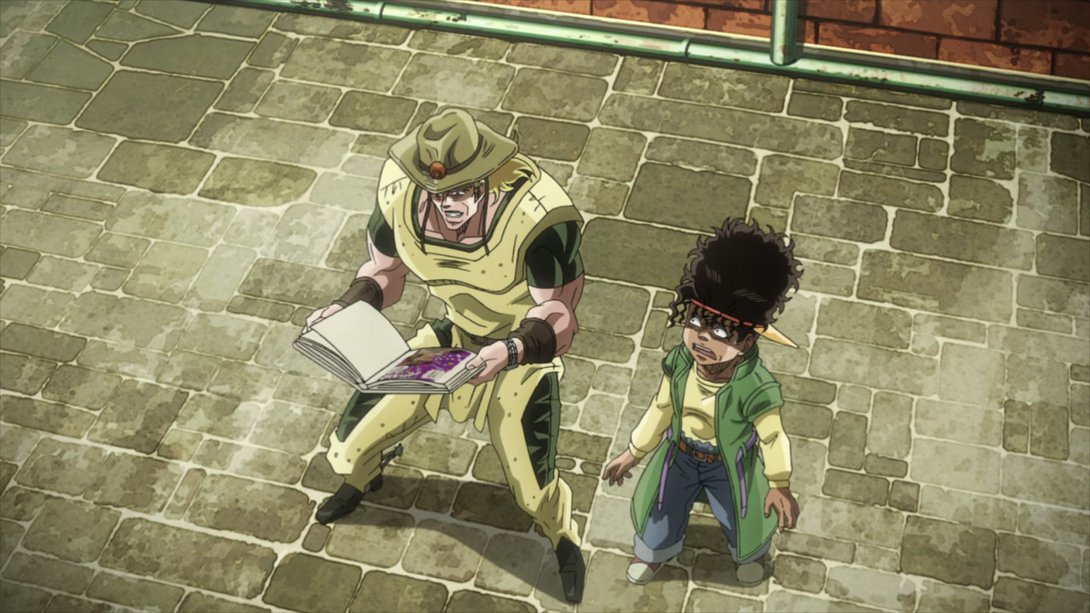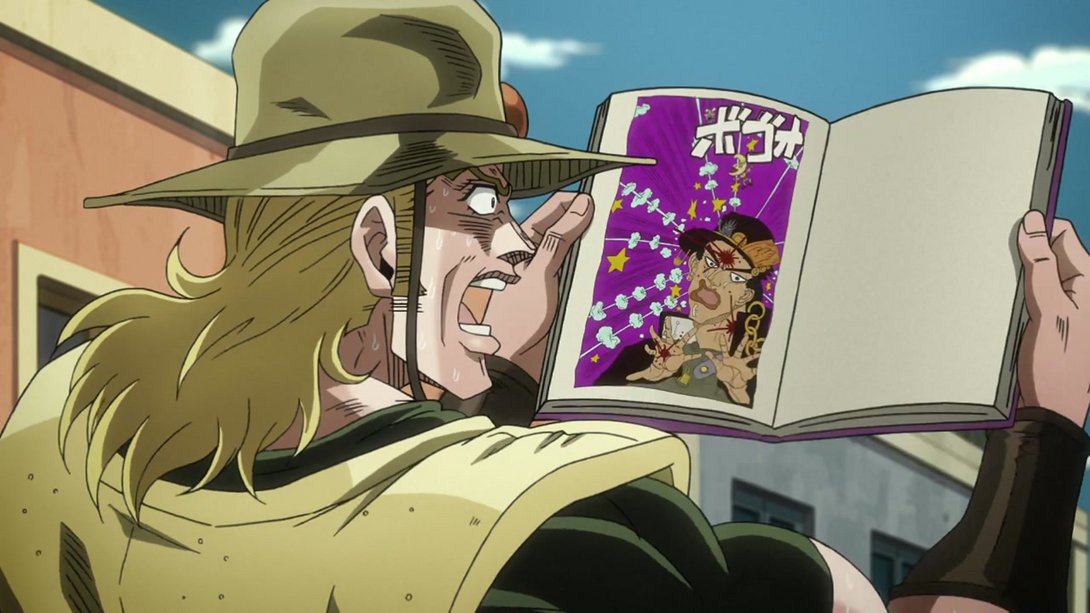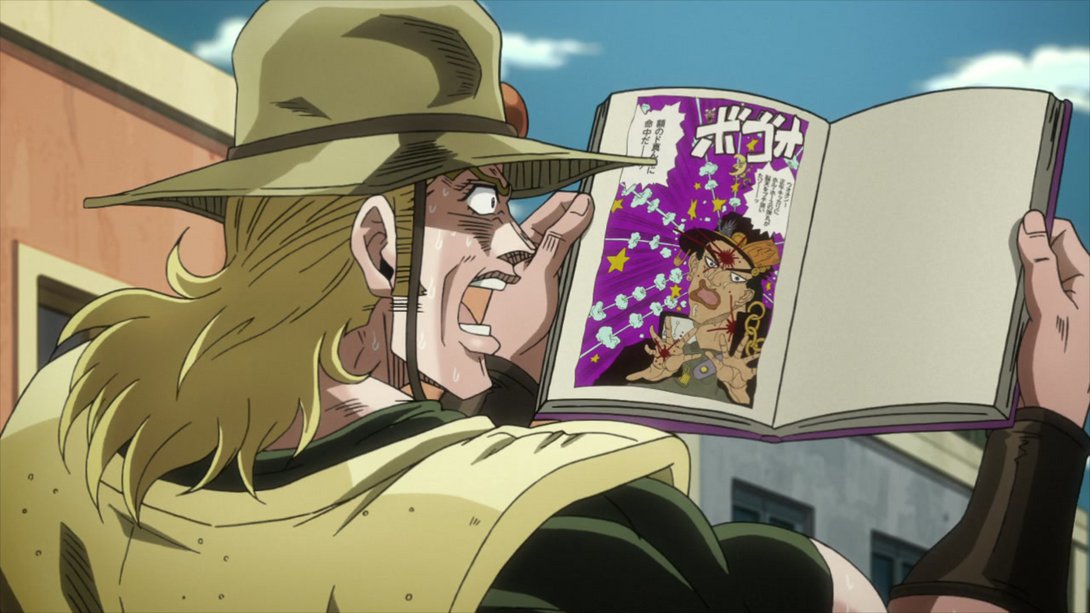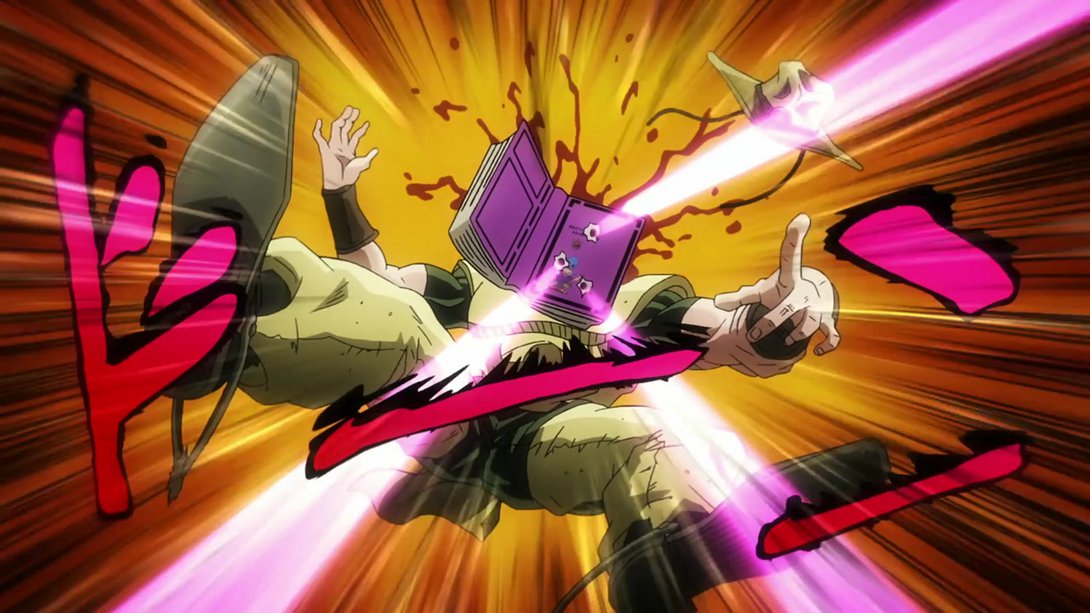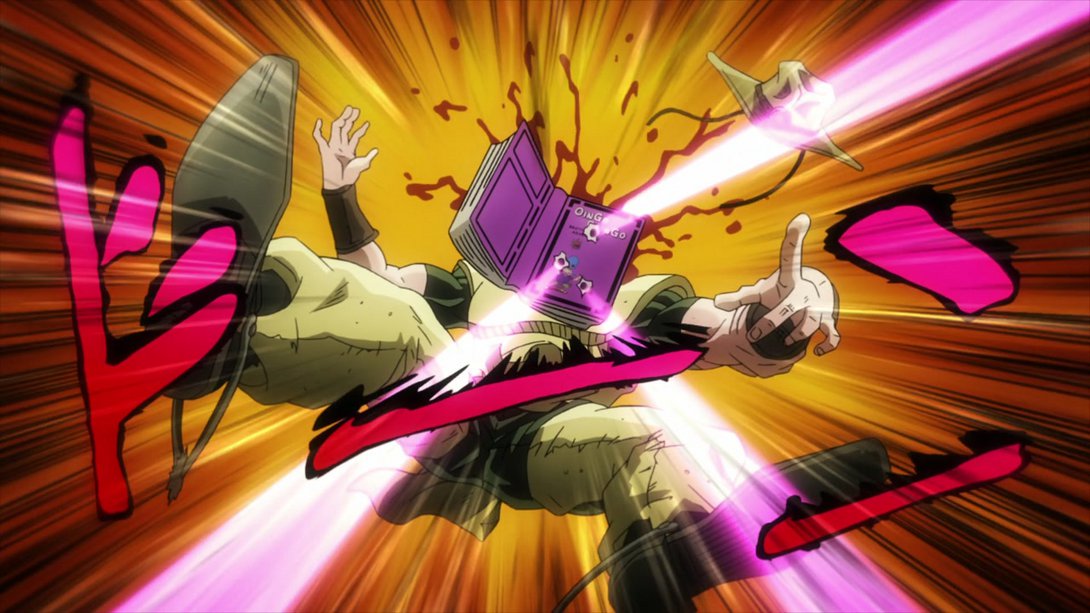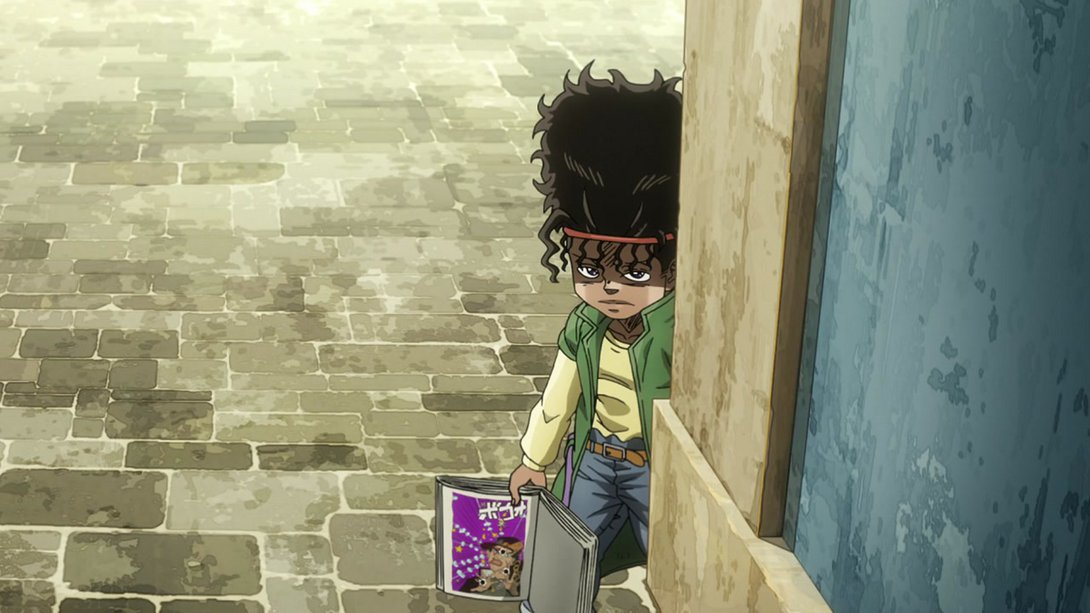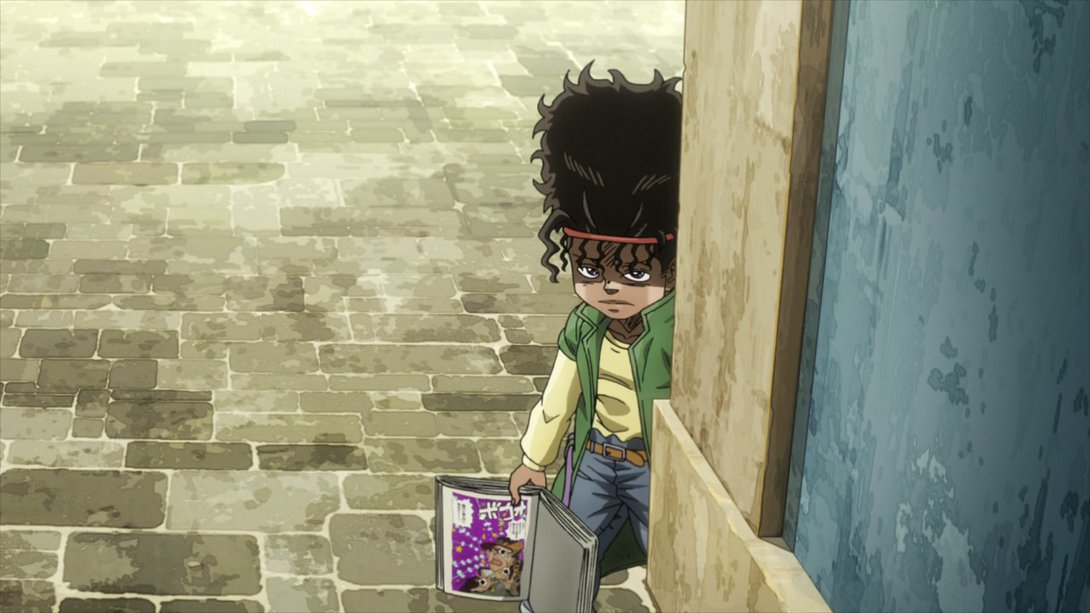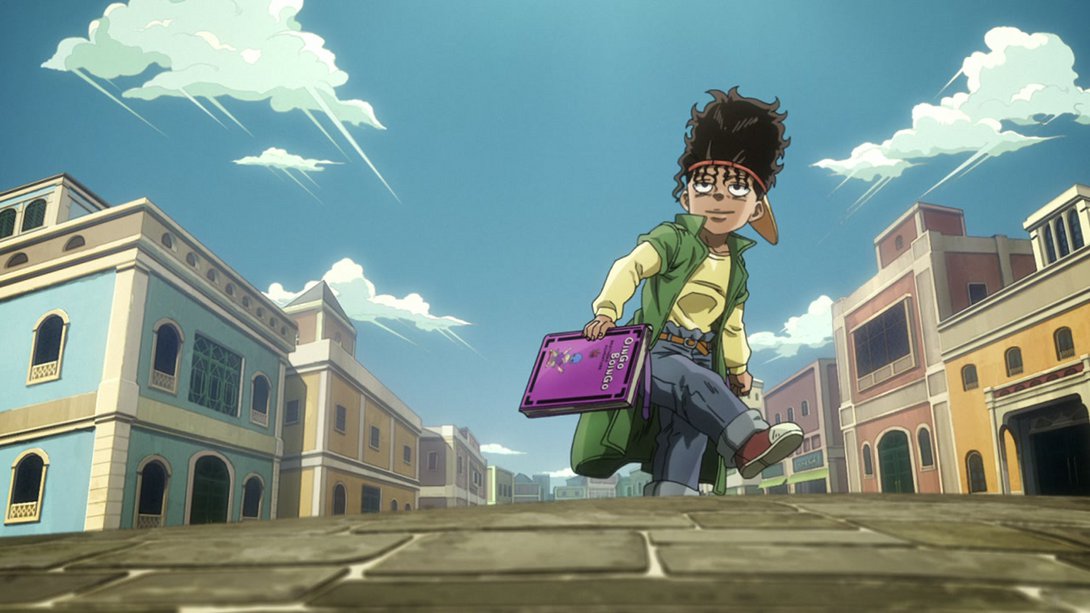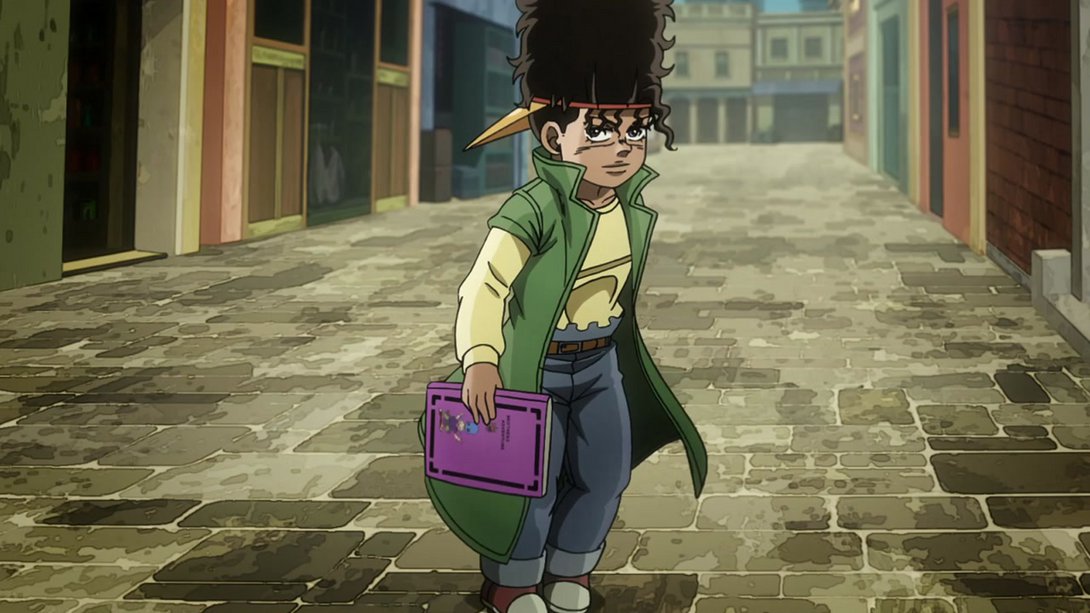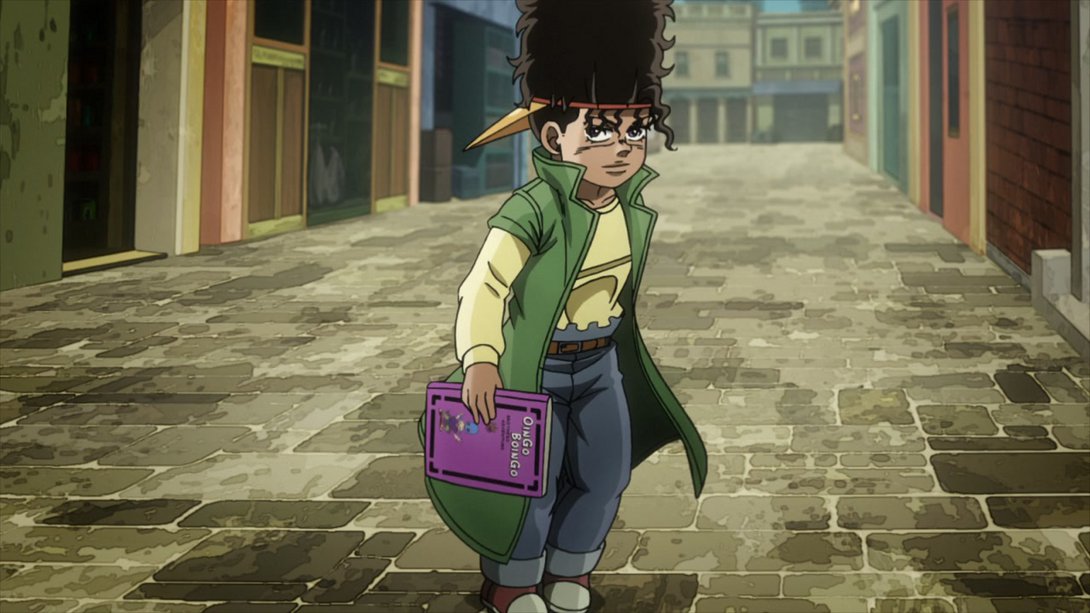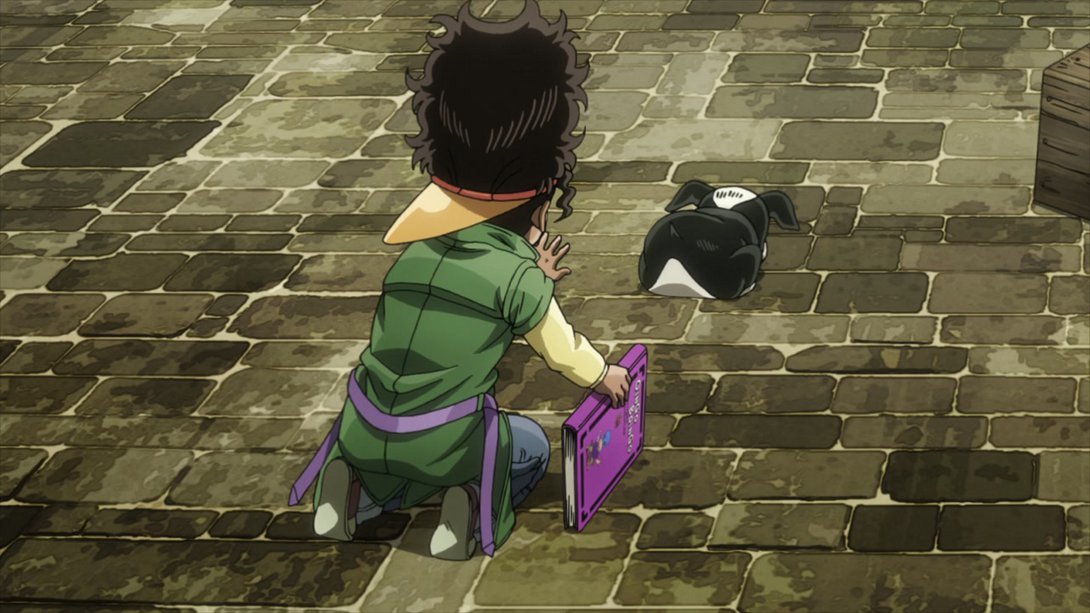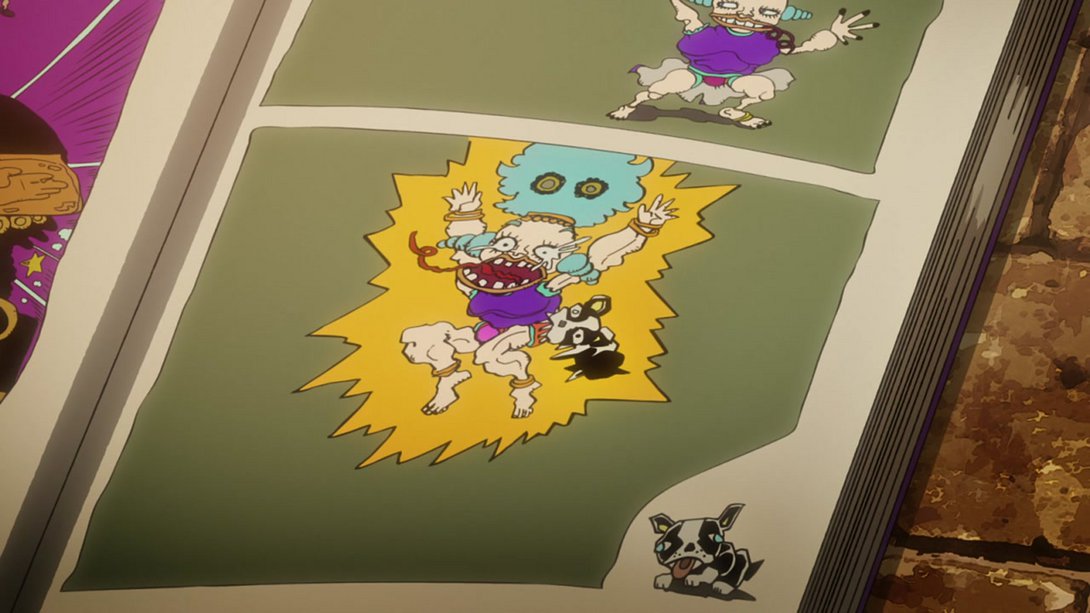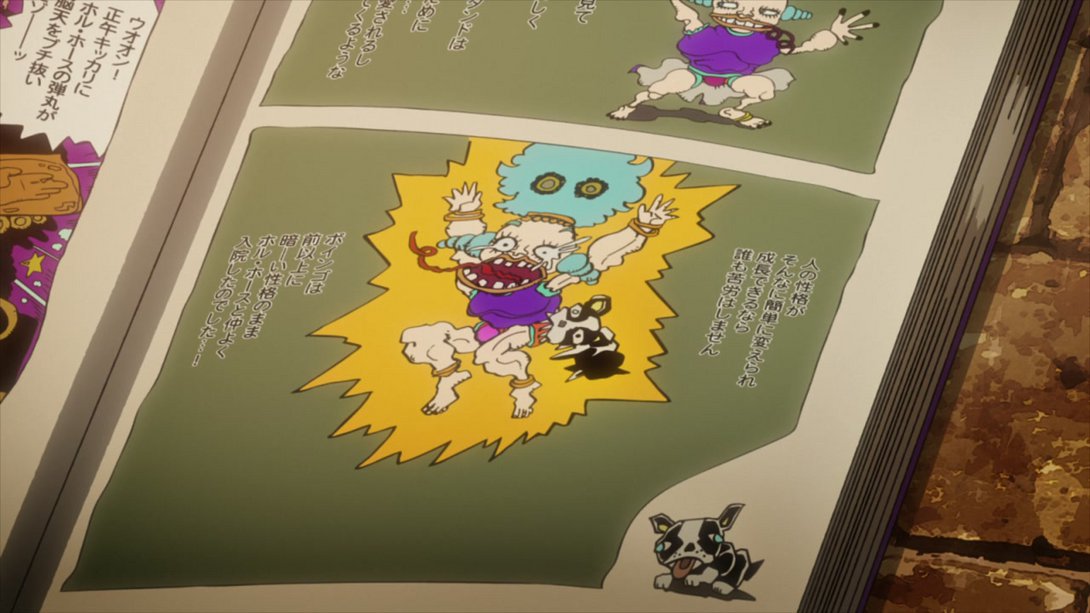 And, at the end of the very last bit, the BD adds the usual sign that reads "Hol Horse and Boingo - Retired":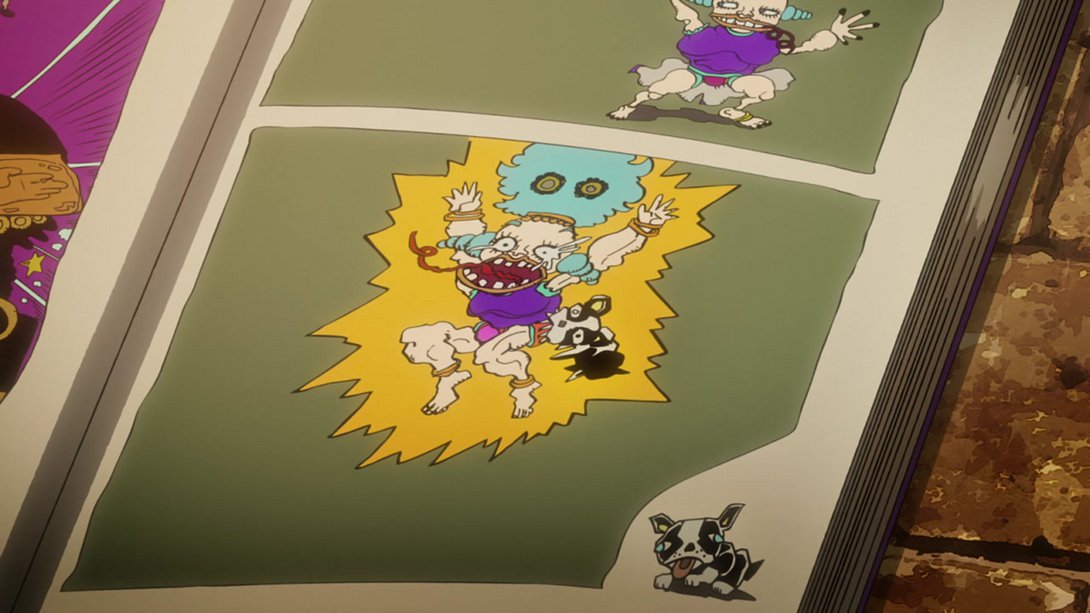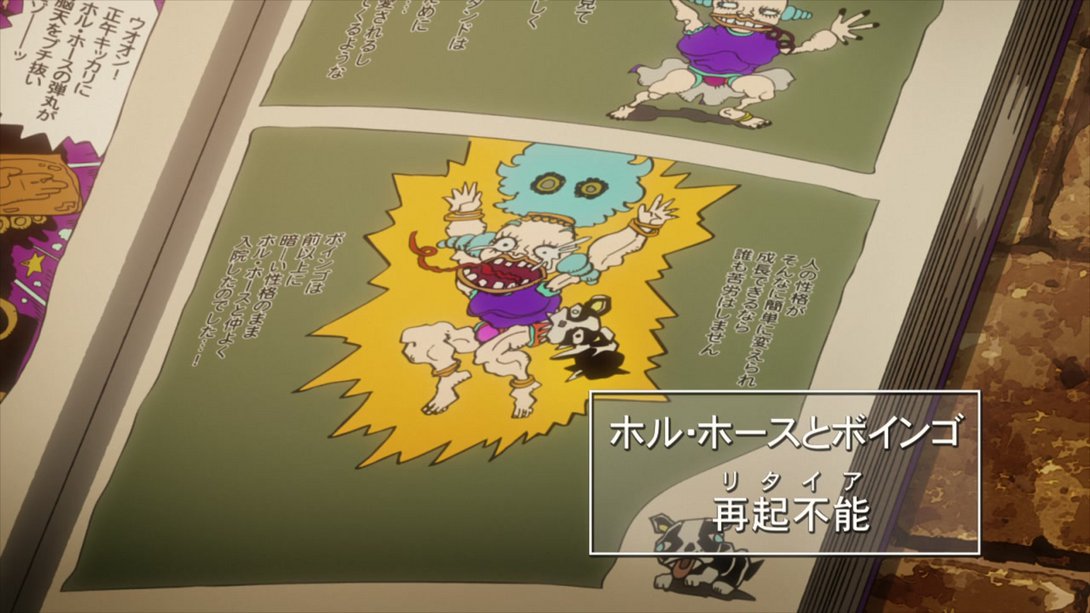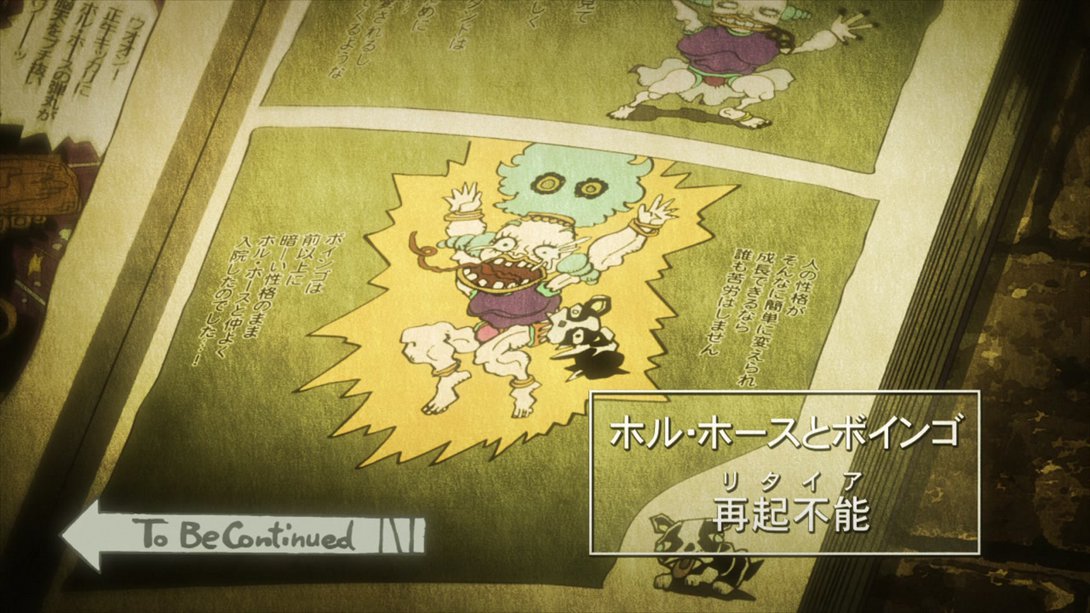 Since this episode has, strictly speaking, a new ending, let's take a super quick look at it! For some reason, the very first shot was a little dark; this has been rectified in the BDs: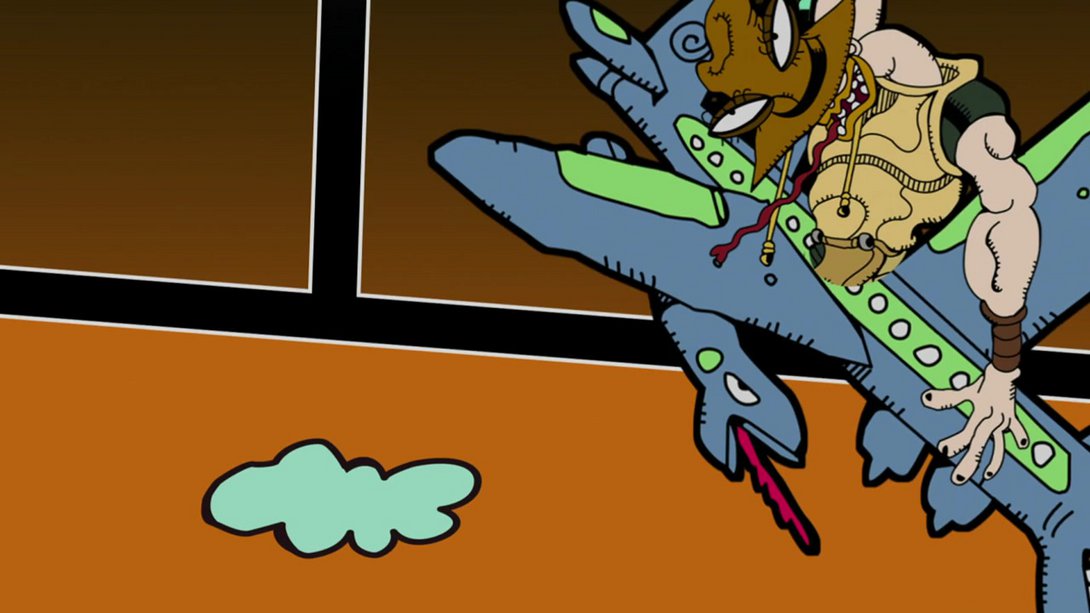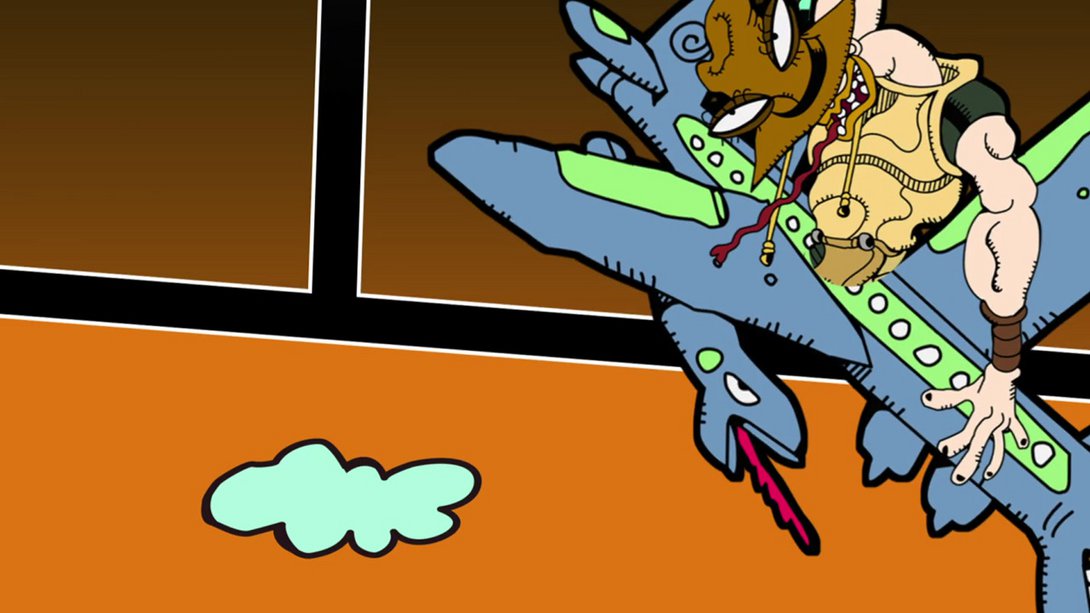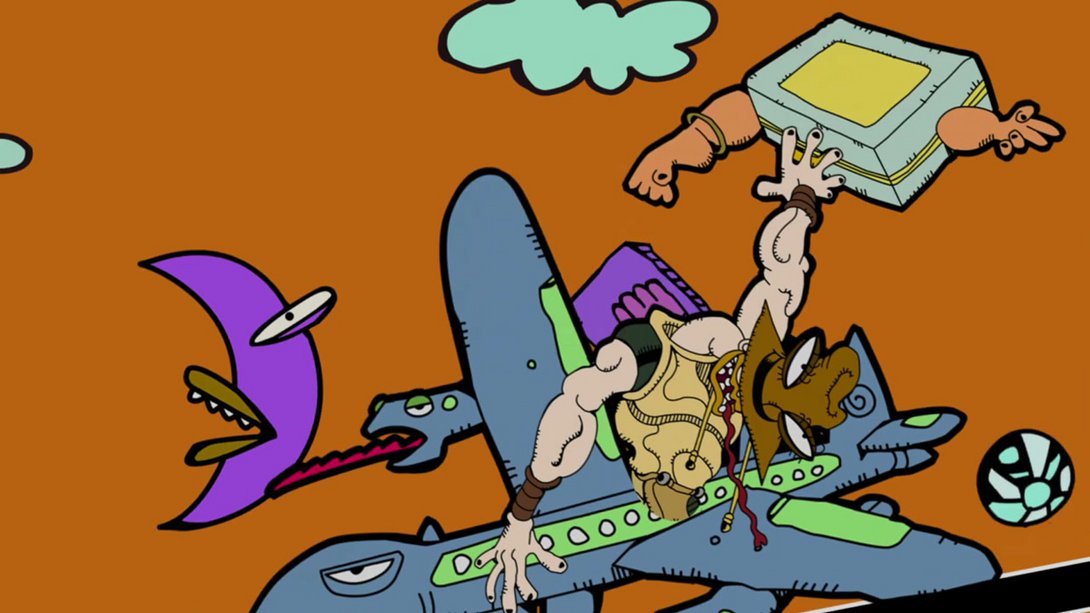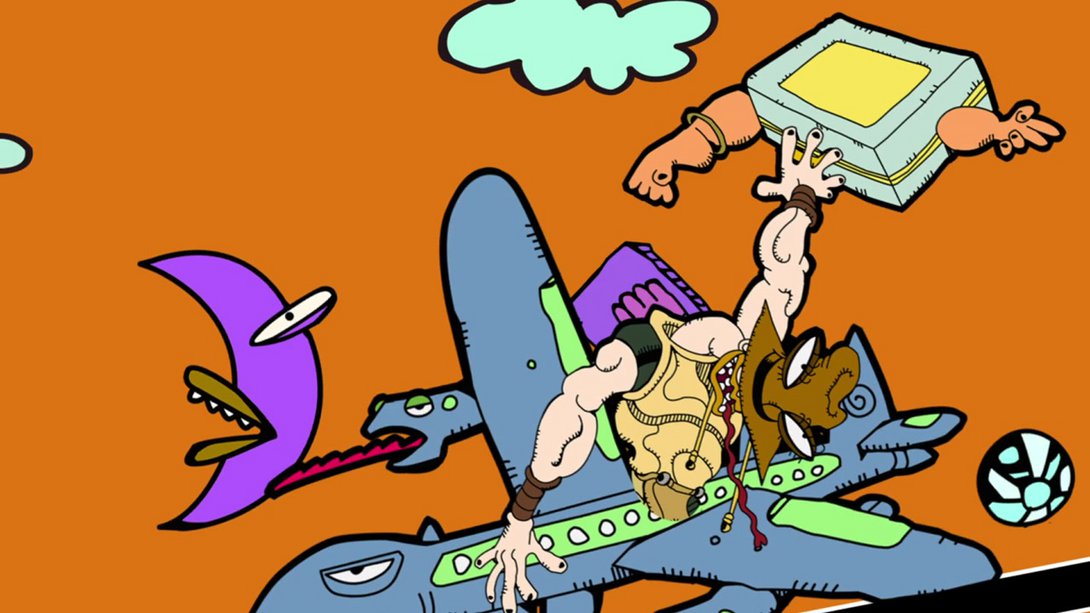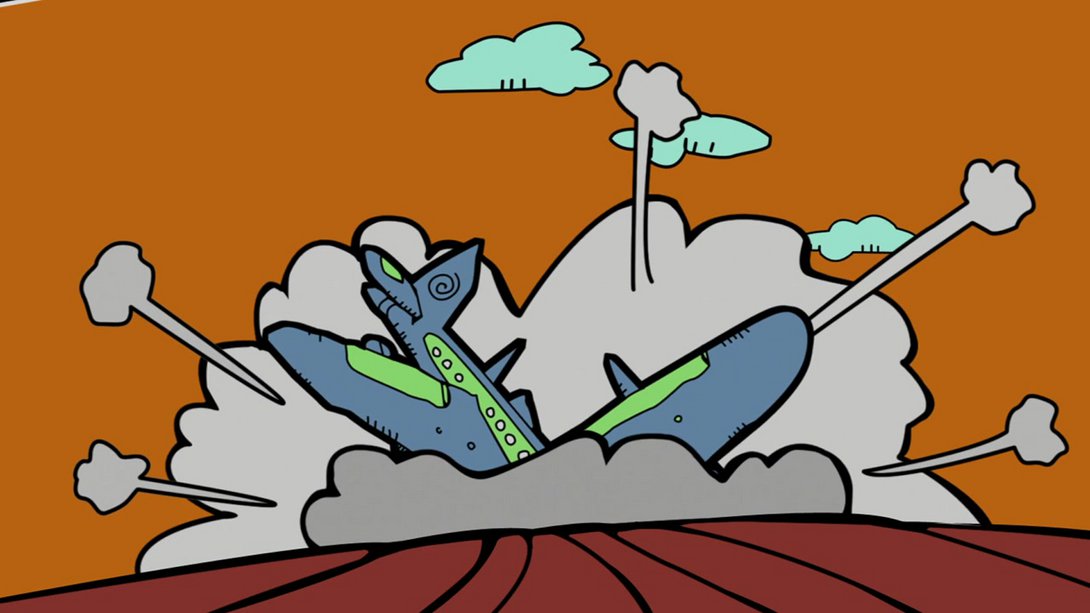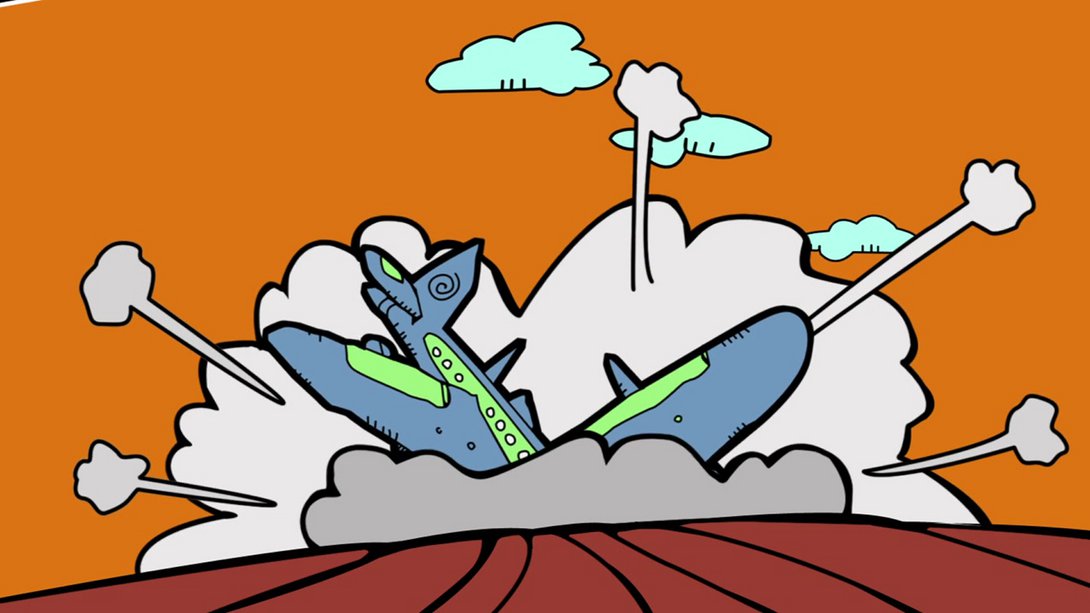 And there you have it, folks! That concludes this strange duology of comparisons - and, hopefully, the last time we'll see this kind of text-only differences! Either way, I hope you had a good time looking through these frames, and as usual, I'll see you next time for Episode #38, "The Guardian of Hell, Pet Shop - Part 1"!
See ya!