Oho, wait a second, what is this?! A Jojo comparison…? After more than one month of silence? Why, yes, it is!
Sorry for the long absence, but as I've said on Twitter, things were Not Good for a while, and then they became Very Busy, resulting in little free time and even less motivation to dedicate a big chunk of my free time to this blog. Things are better now, but let's put all that boring stuff behind us and let's get to the meat of this: the comparison!
Today we're going to take a look at Episode #31, "July 15th (Th.) - Part 1"! We're in the final stretch of the series, things are getting tense, stakes are getting higher and higher… Are you ready for this? Yeah, you are!
Let's go!
Let's begin this long-awaited comparison without getting too far out of our comfort zone! Here we have two slightly retouched faces on Koichi and Josuke, plus a different shading along the bottom of the frame: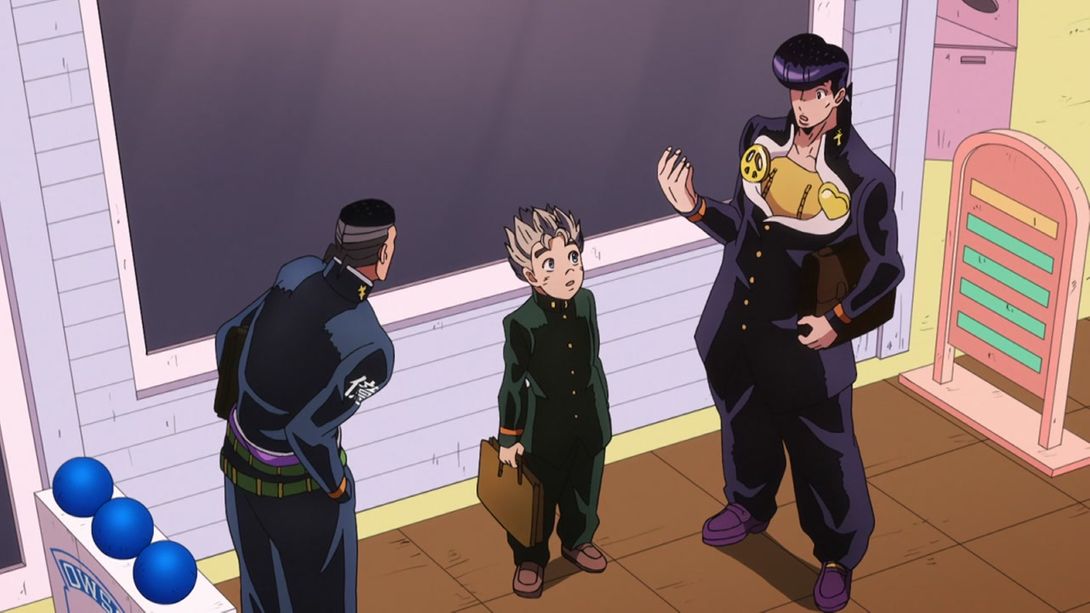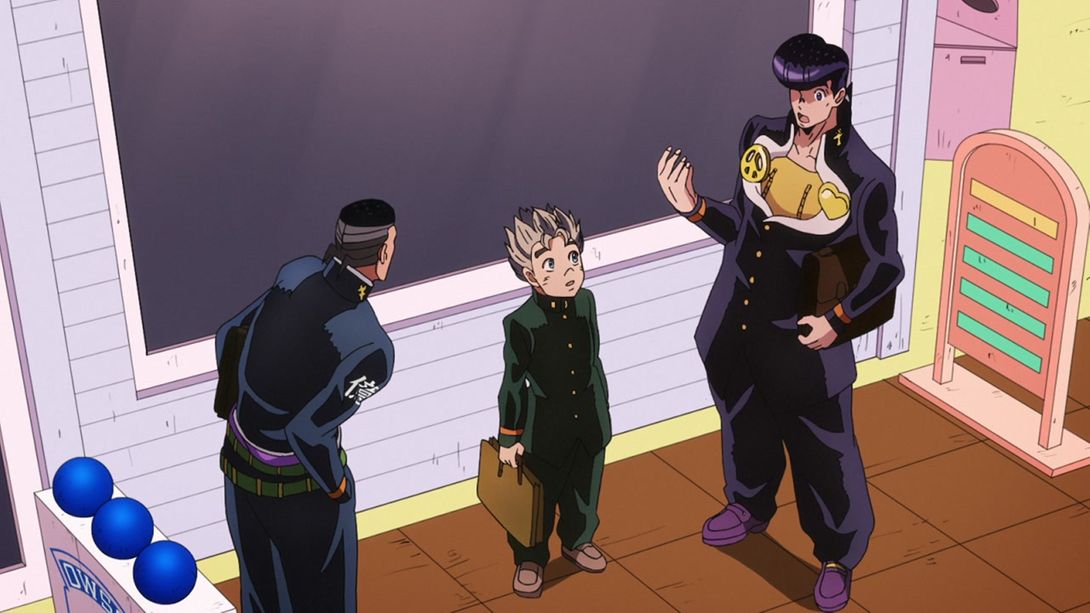 Here we have a (thankfully) retouched face for Kosaku, and the scene is slightly more zoomed in: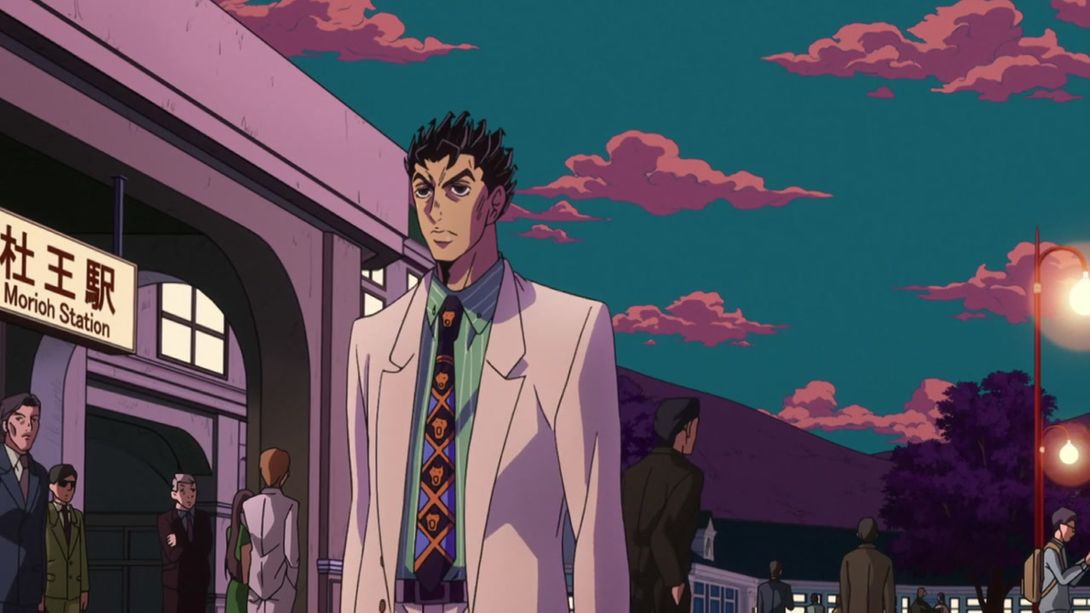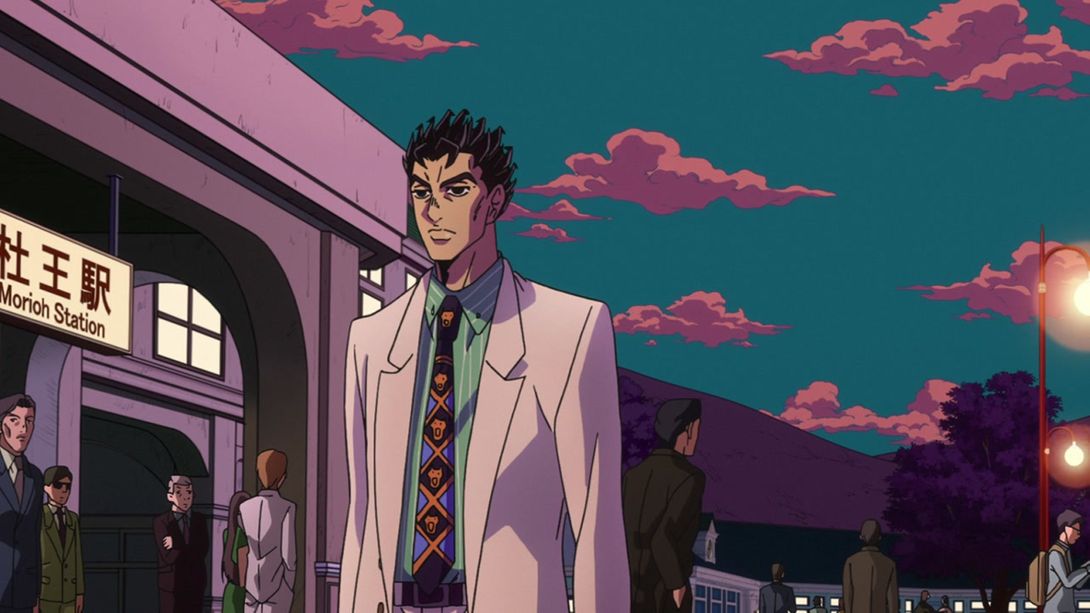 The shading and colouring are better on the left side of this frame: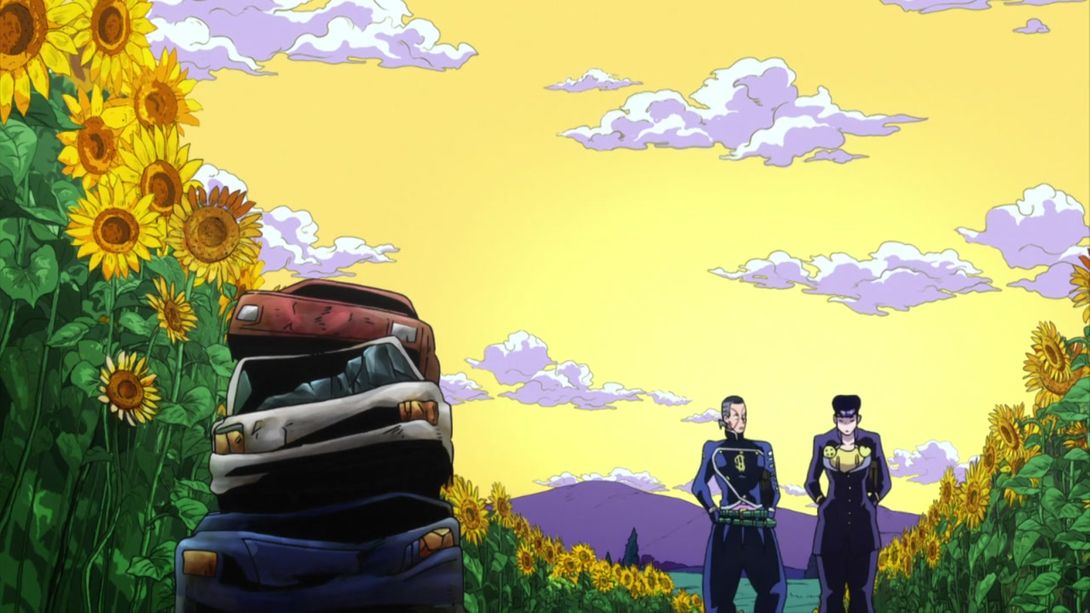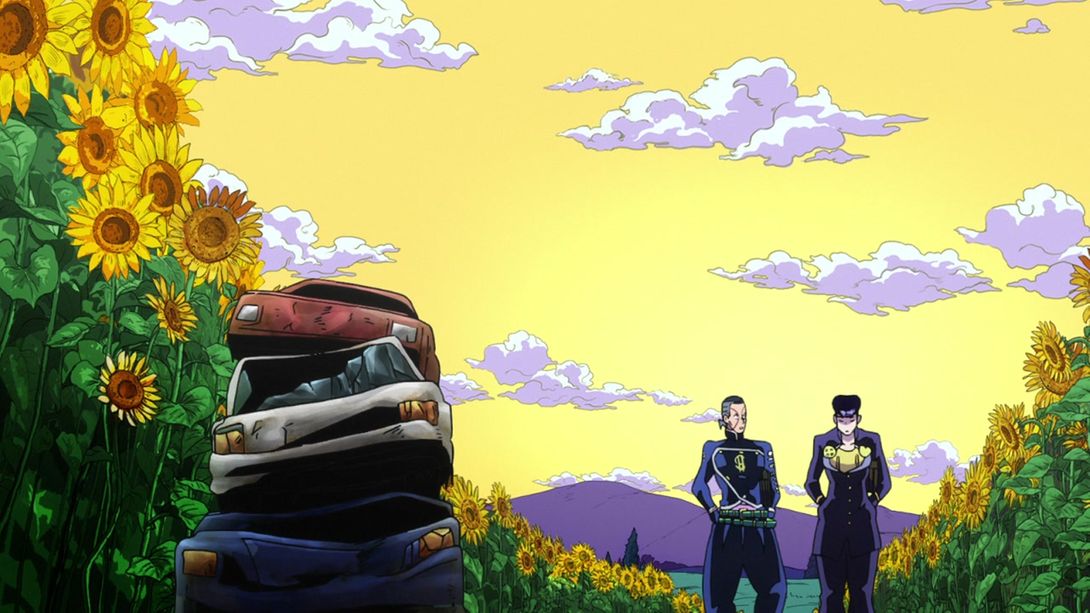 In this frame there's a bunch of differences: first of all, Okuyasu got a slight makeover (although I can't attest to the quality of the final face), the entire scene has that usual fish-eye-like slight distortion around the edges, the binoculars are darker and drawn with thicker lines, and the shadow they cast has blurrier edges: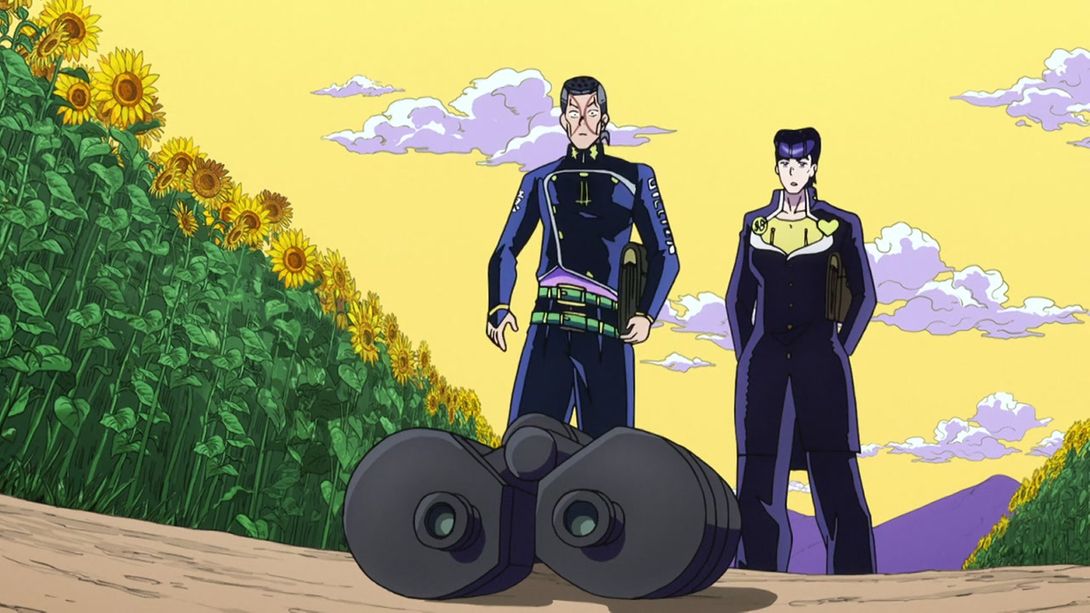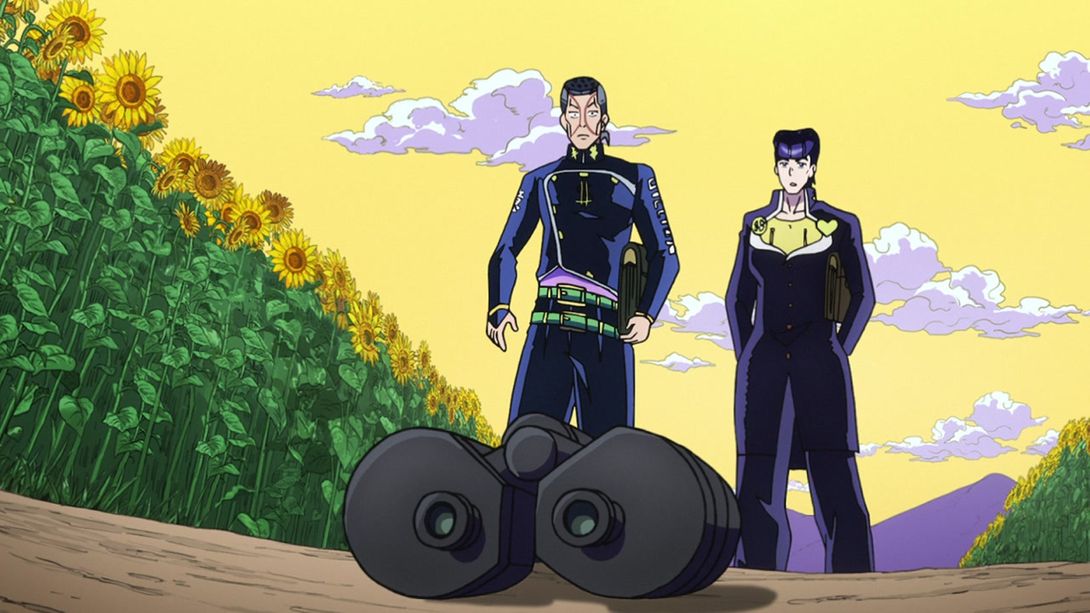 Here, both Josuke and Mikitaka's faces have been retouched, and the usual missing planet on Mikitaka's collar has been added in: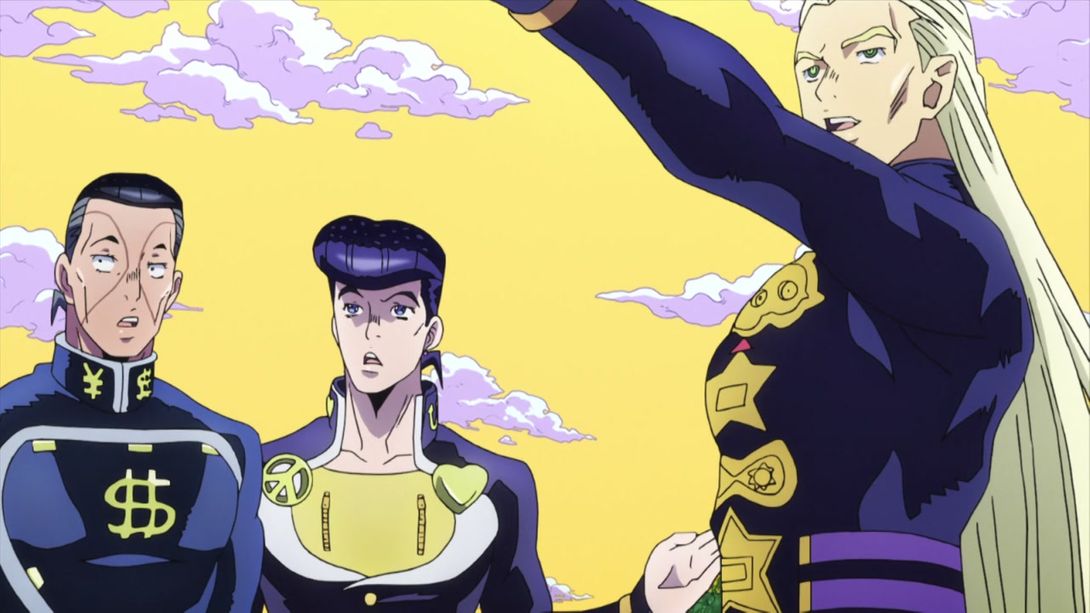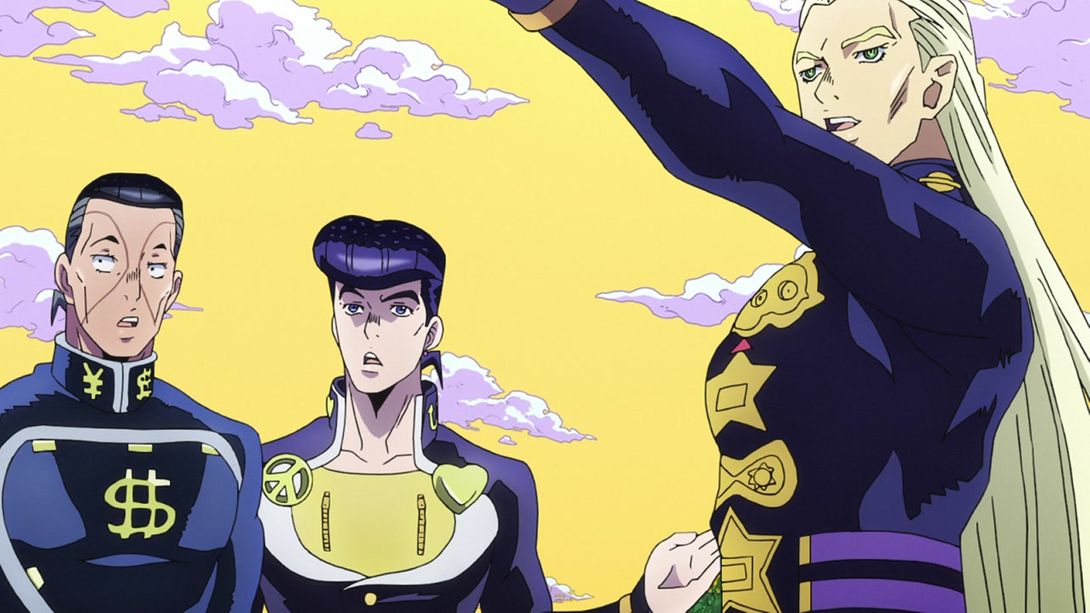 Did someone order three Handsome Boys?: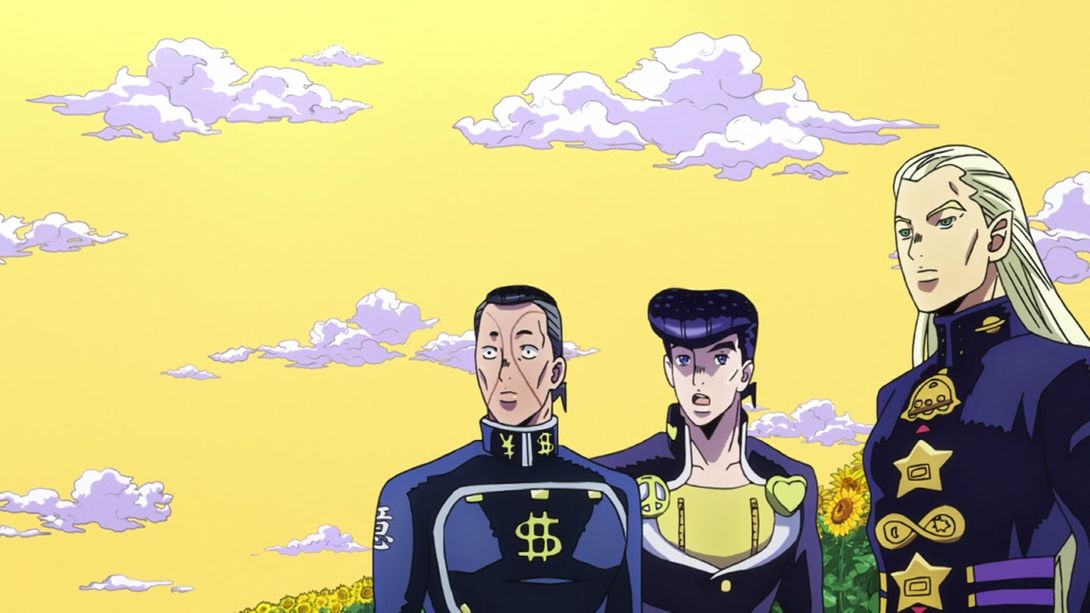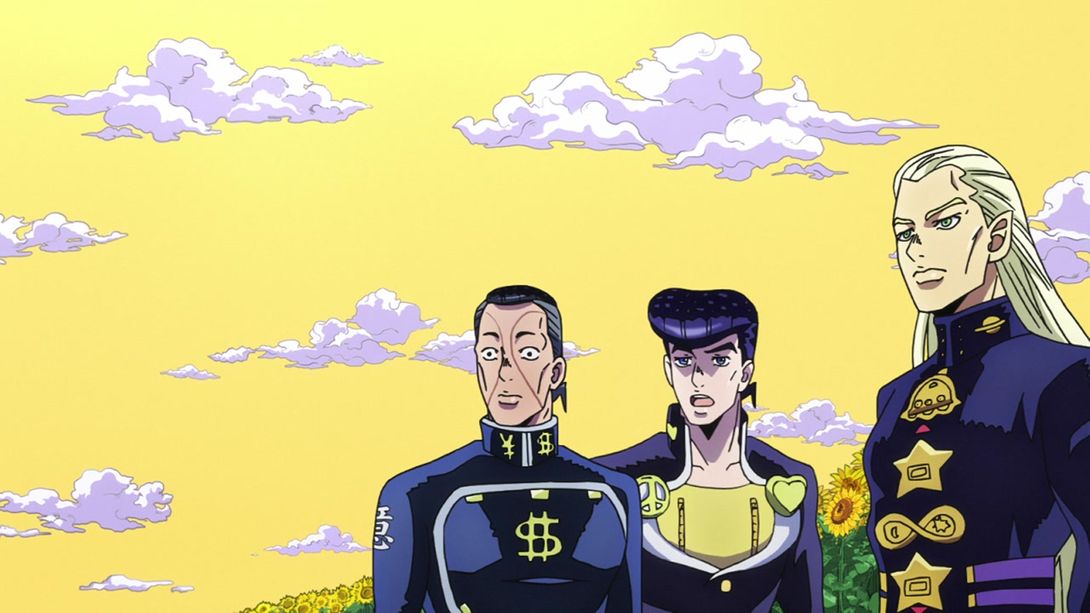 Here we have a slightly lighter shading near the top and bottom edges of this frame: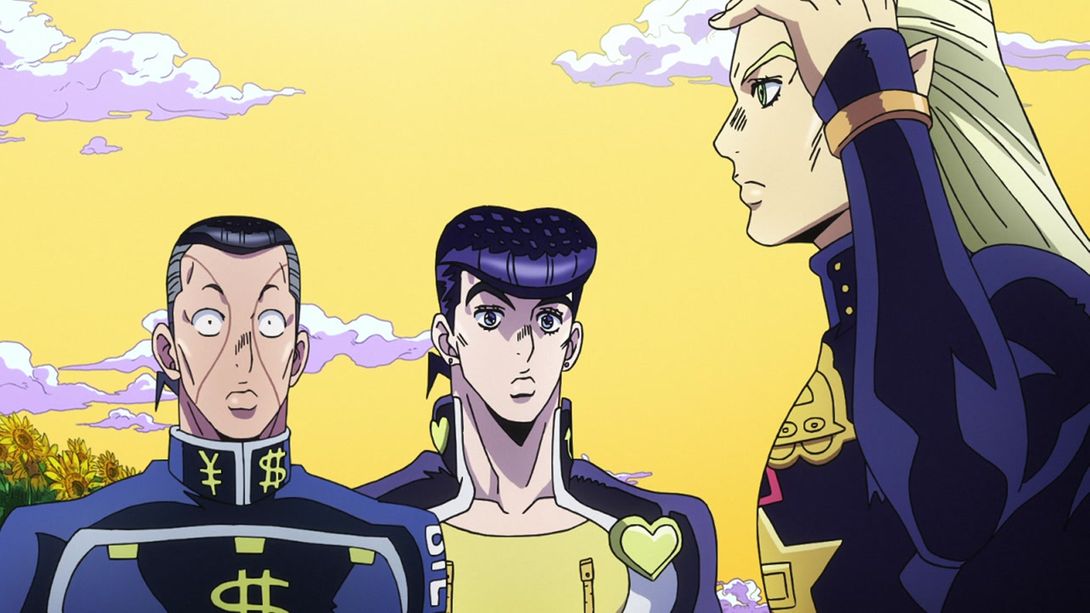 Here, Mikitaka has been retouched for a grand total of 1 (one) frame…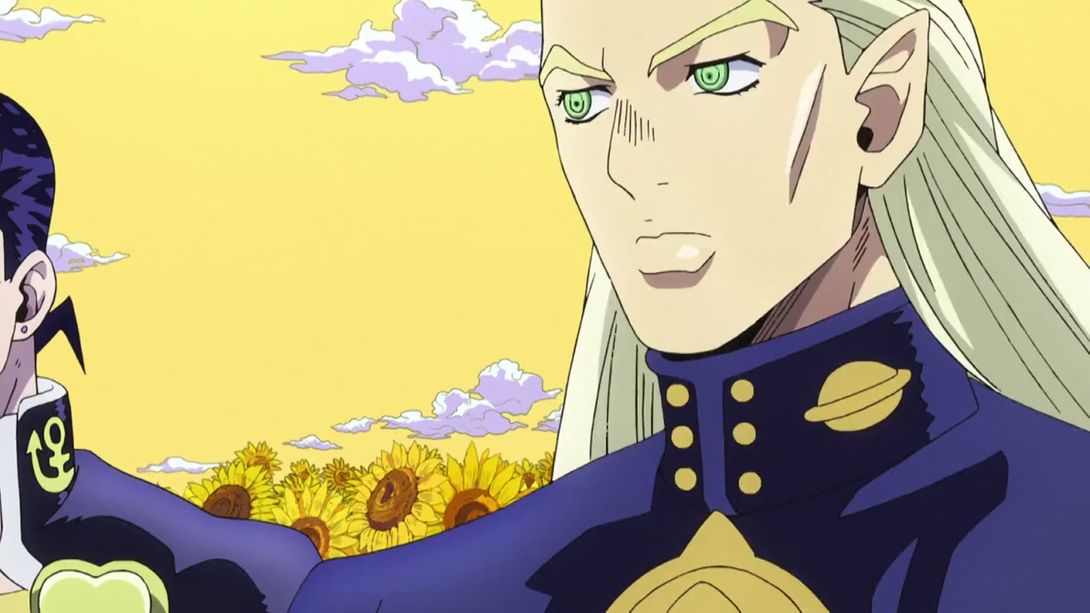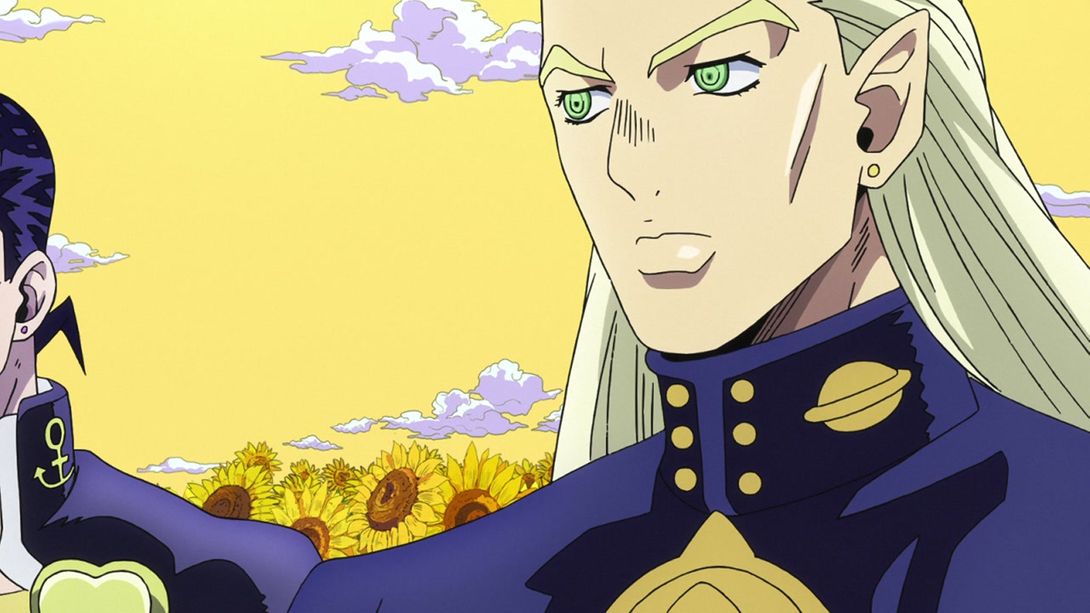 …and, when he transforms back into the binoculars, we can see that Josuke has also received a substantial makeover in the face area. Almost every symbol on his uniform has also been made better (look at that peace… cross thing):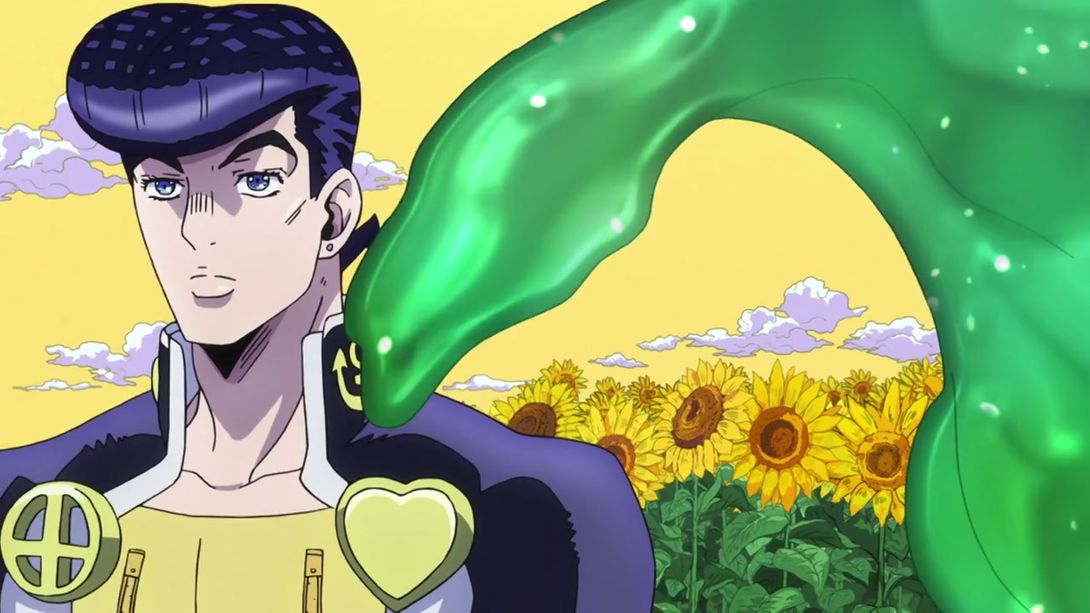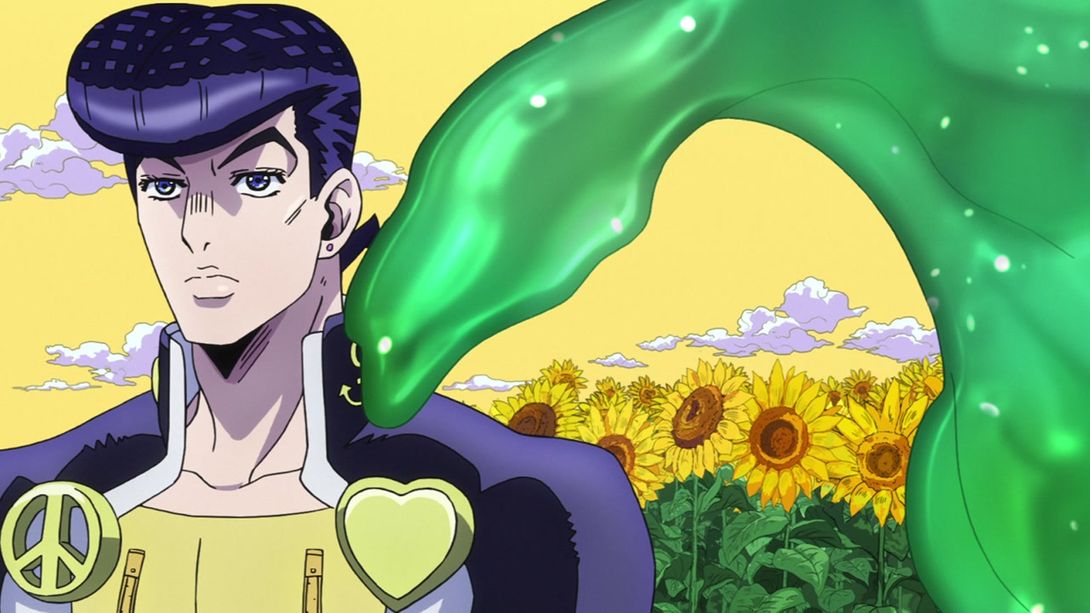 In this frame, Okuyasu's ¥ has been redrawn straight, and Josuke's face has More Lines: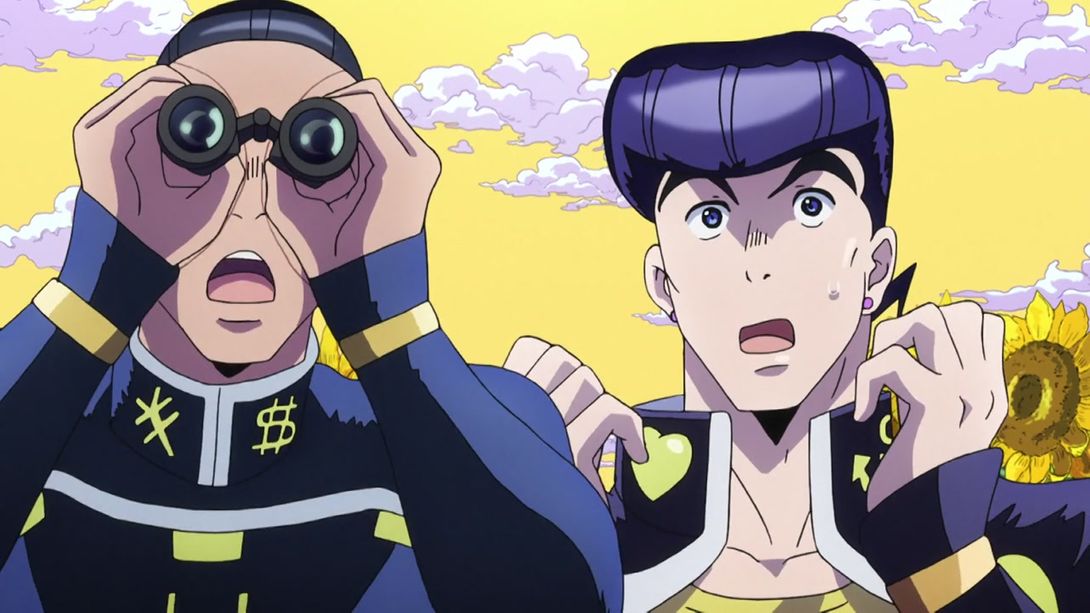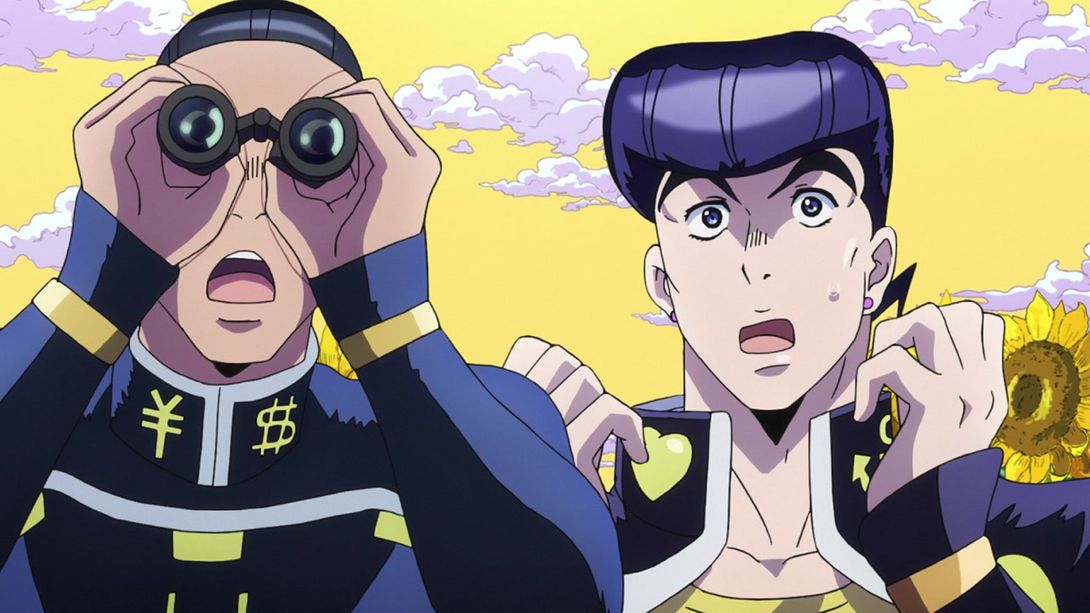 Ok, I know that this one is almost identical to the last one, but there's even more retouched things! Amazing, isn't it: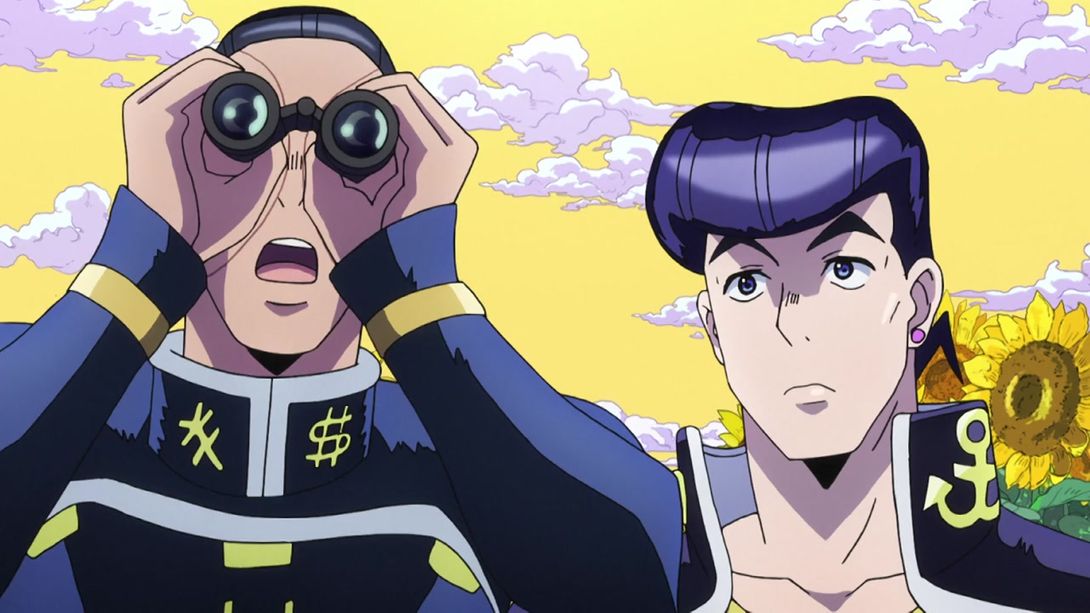 If I had a penny for every time David pro misspelled BILLION I'd probably have, I don't know, two quarters: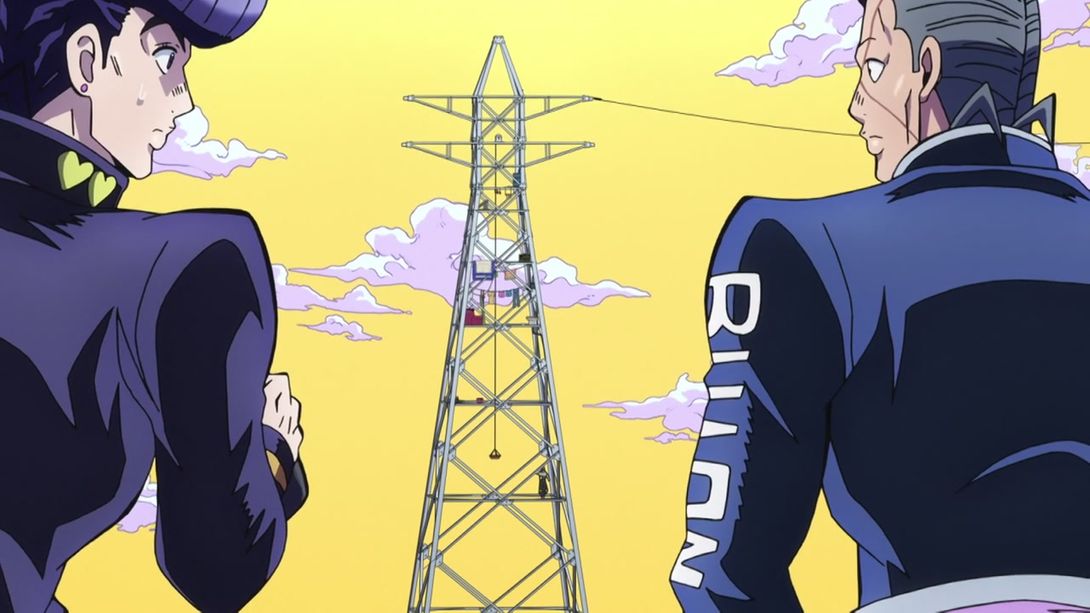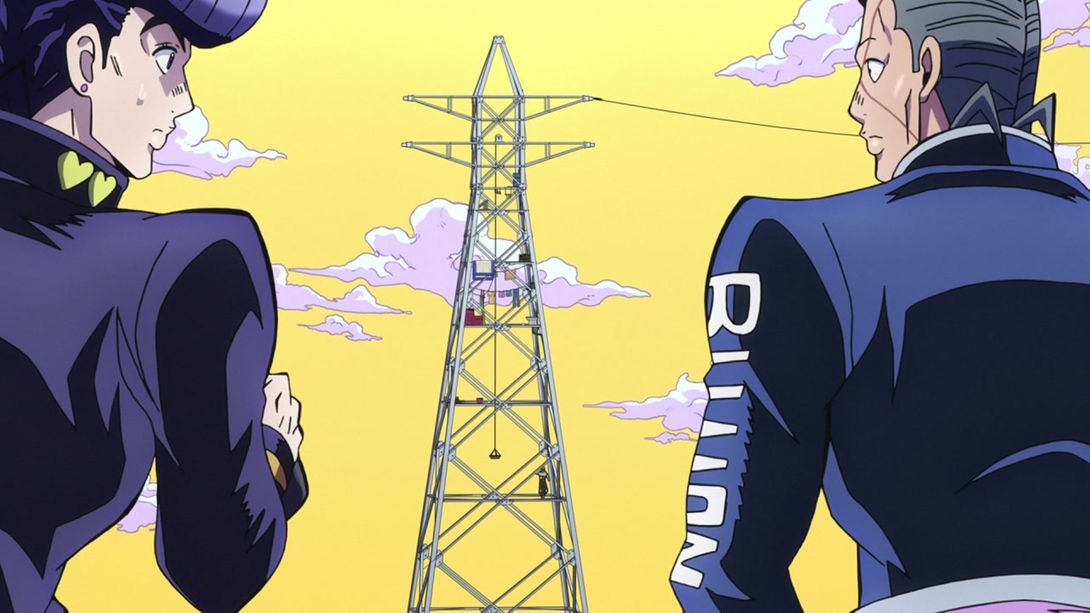 This bit was a bit dark for some reason; this has been fixed in the BDs:
And this transition is sharper:
Here Rohan's face has been redrawn, his hands retouched and the chair is a bit more distant: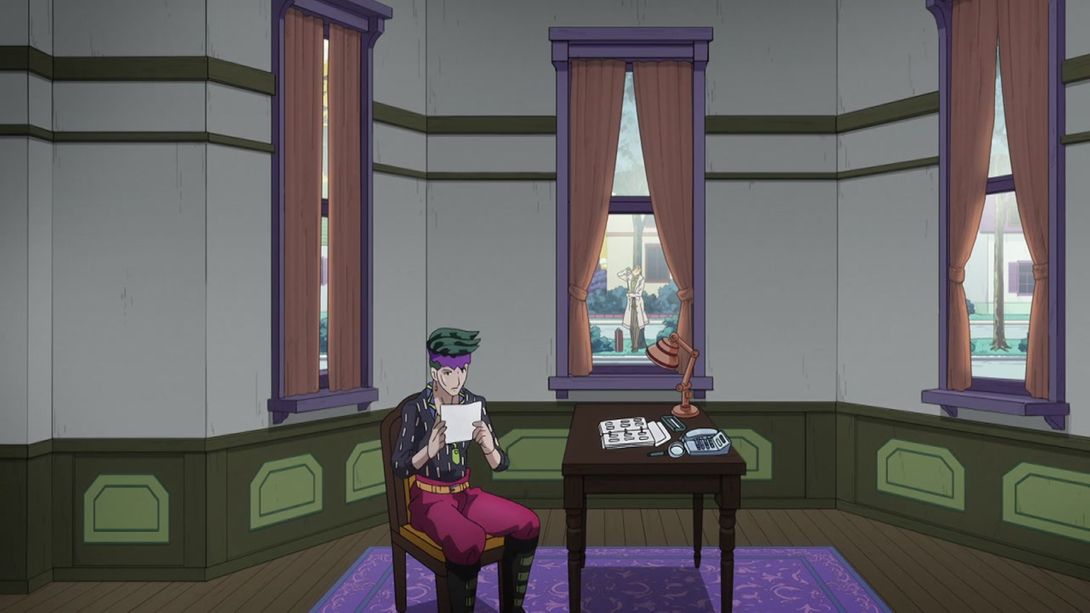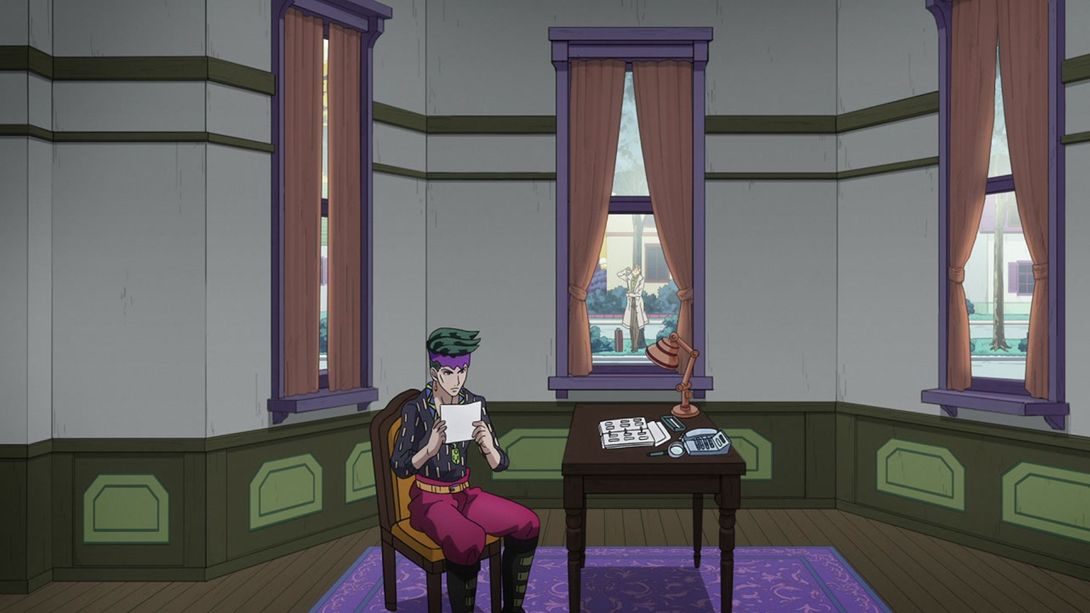 Kosaku has been retouched in the photo: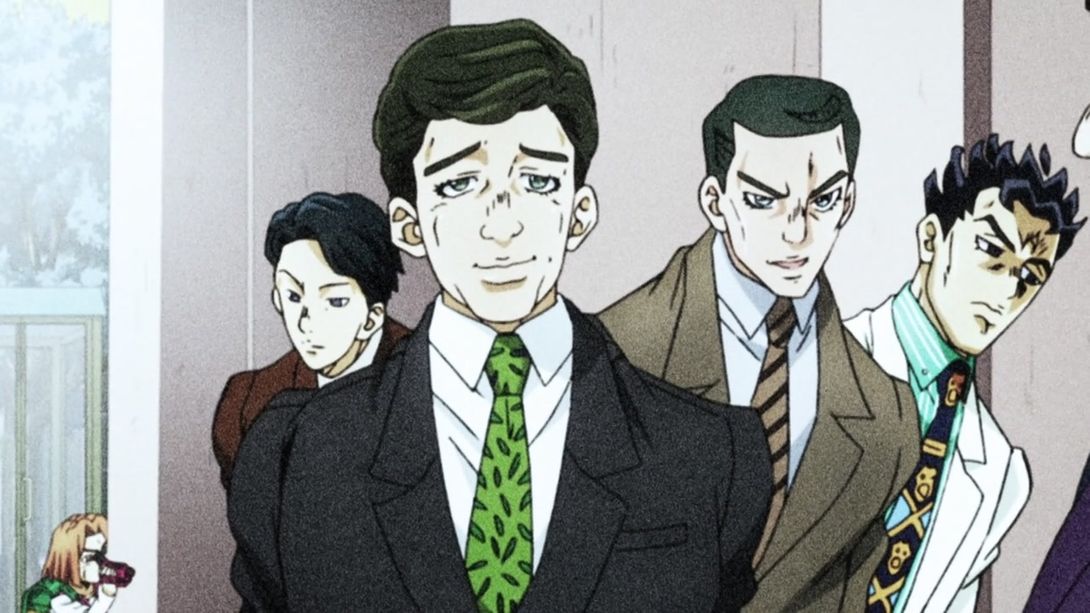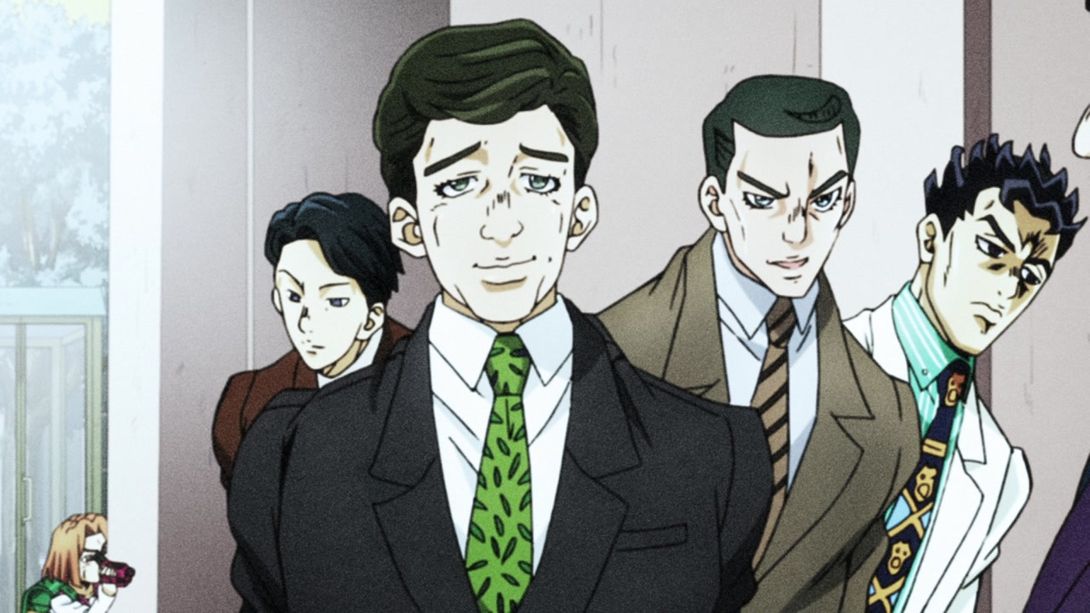 Here there's a new shadow on Rohan's neck: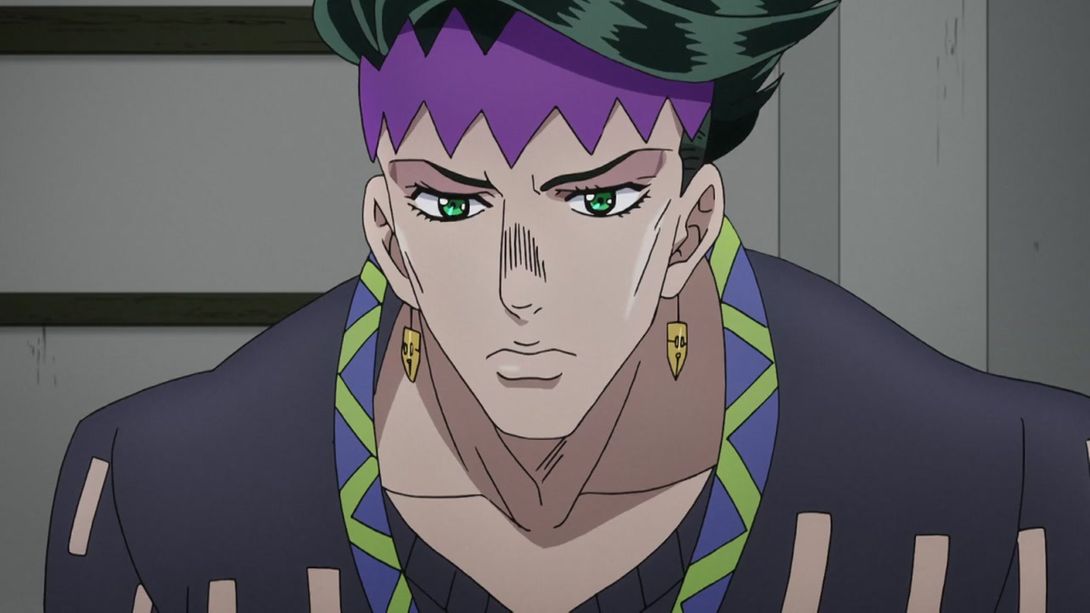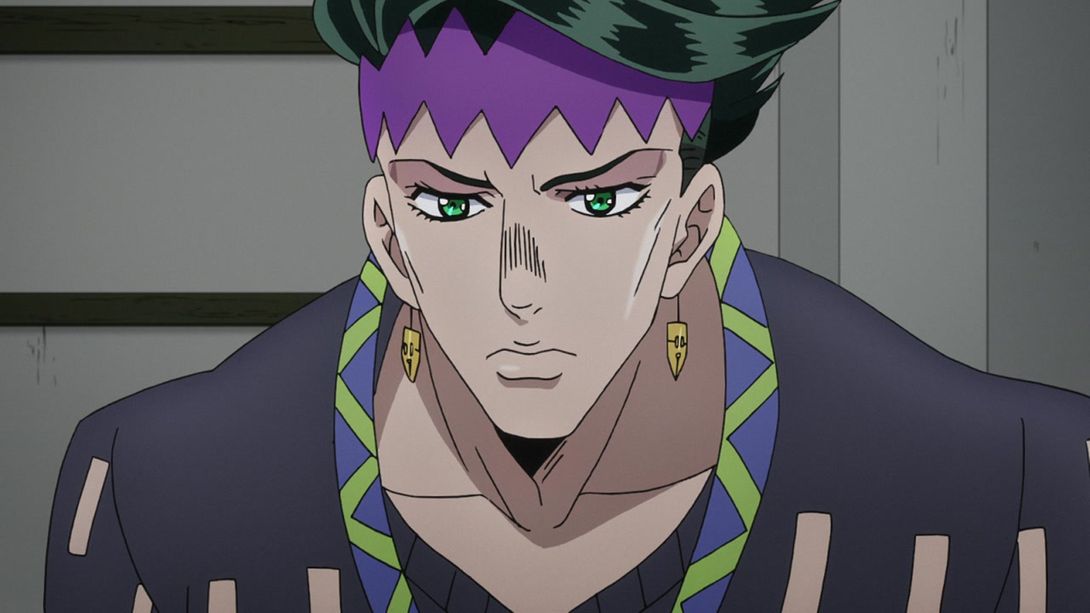 Here, Rohan's face and hand have been retouched, and the camera has been moved a bit: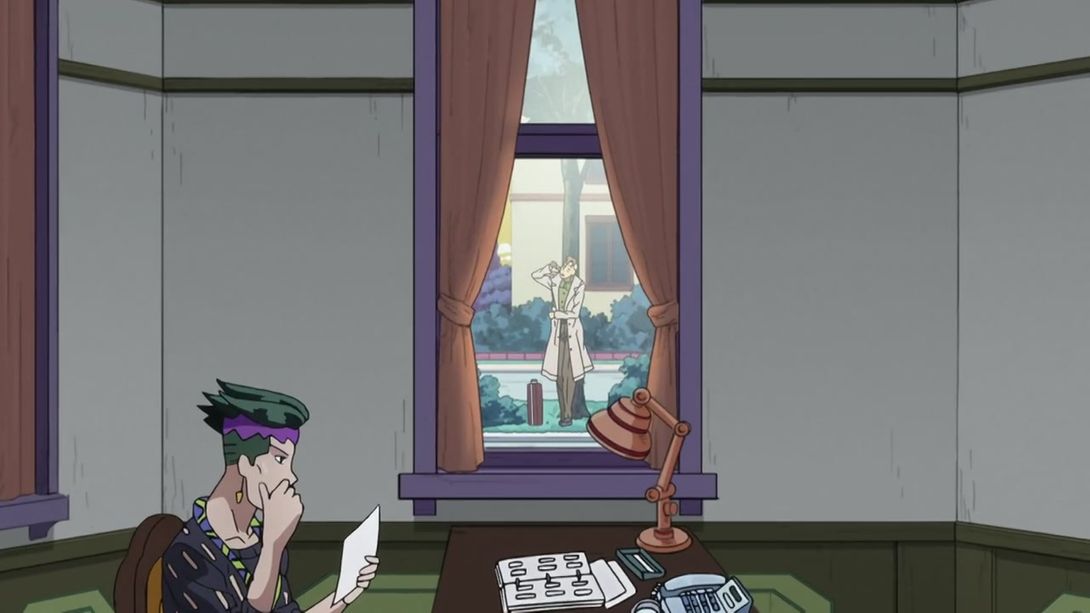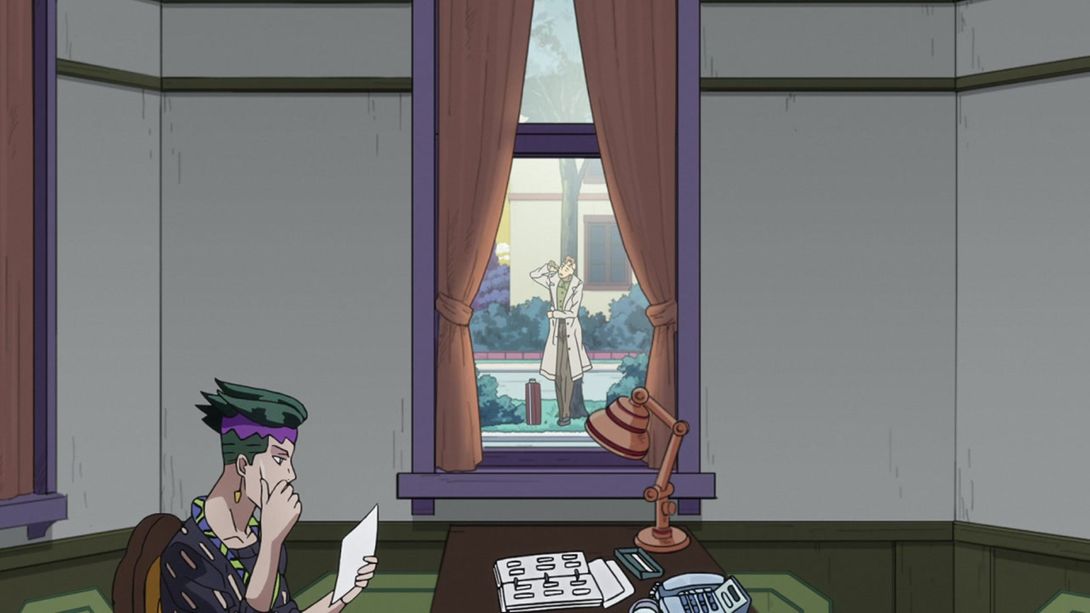 In this very important shot, the background objects have been shaded way better: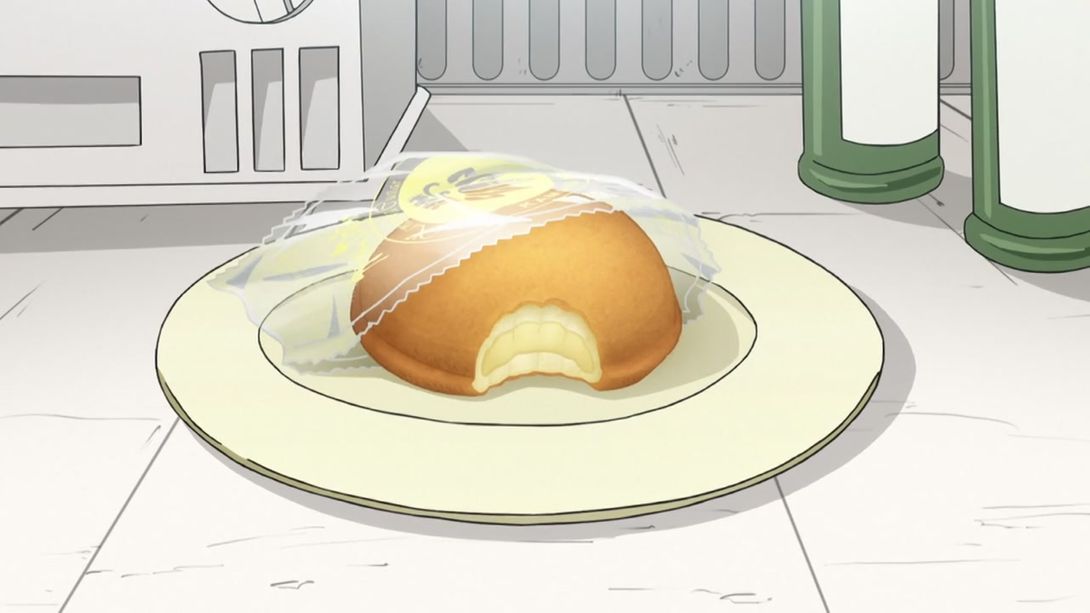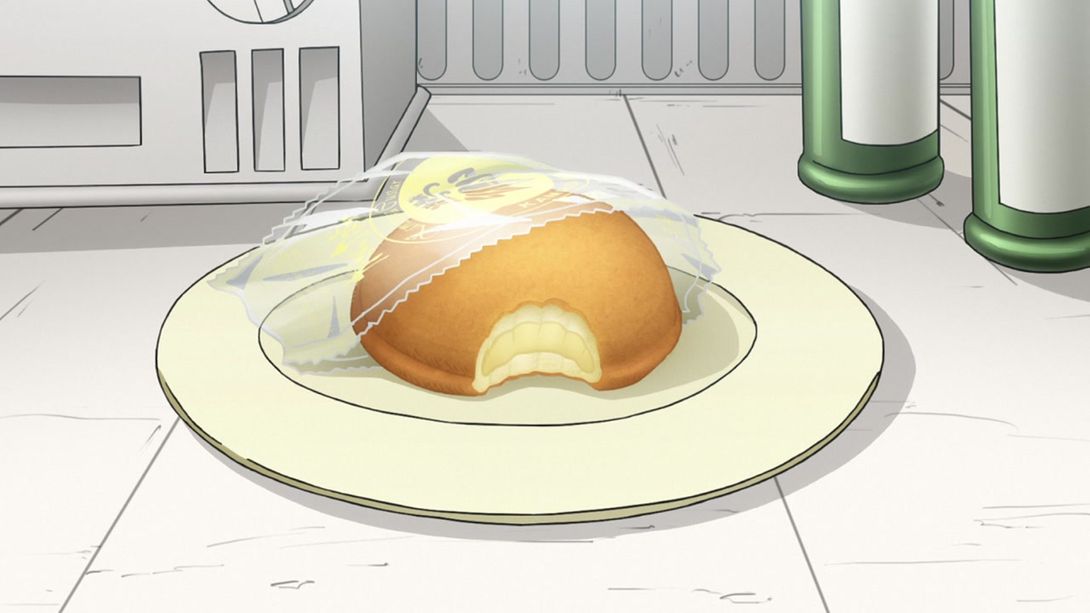 And the camera is more centered on the bite here: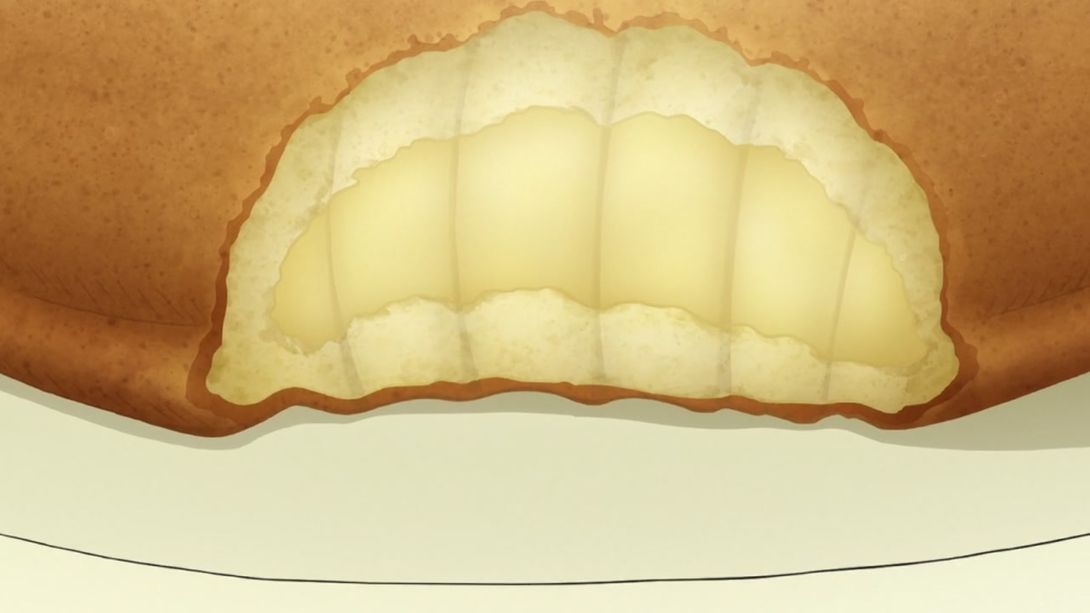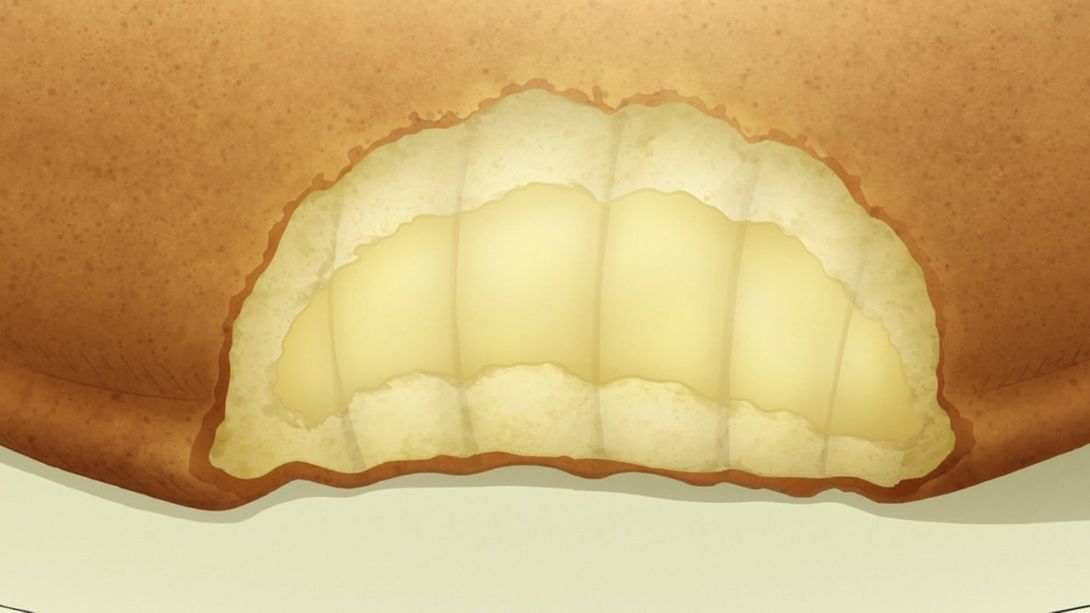 Josuke looks way less excited here, and there's a new shadow on his forehead: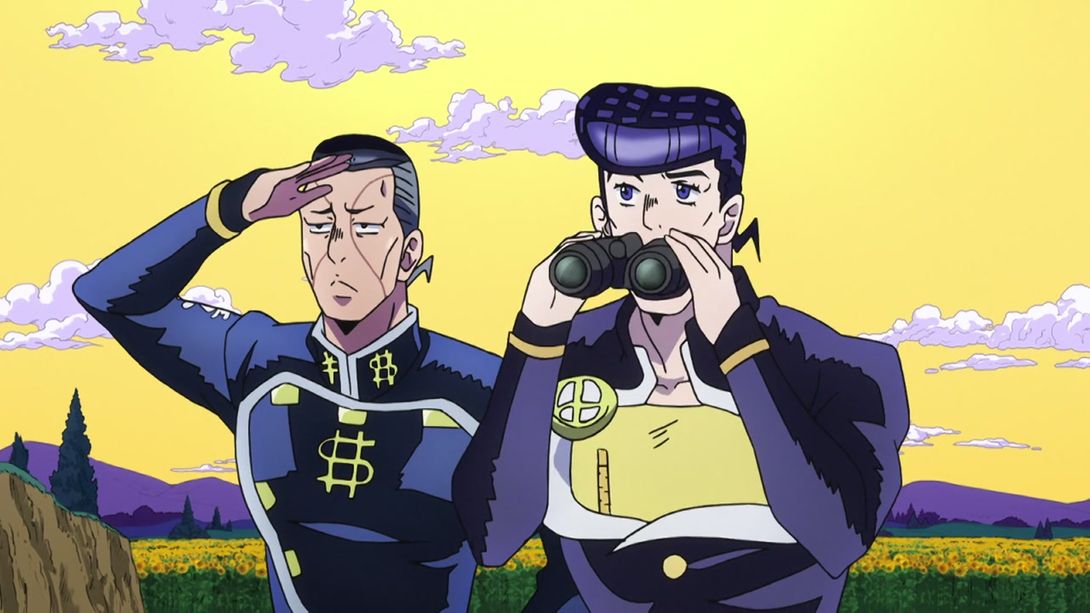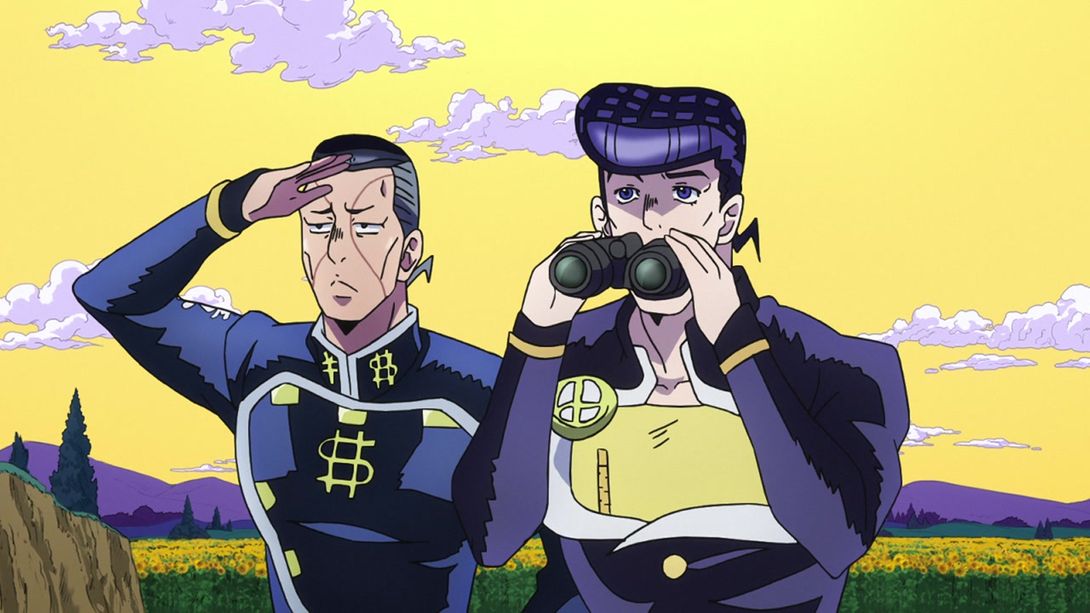 Here, they added the second heart on Josuke's collar and shaded the first one; the shading is also different in the background and on the bottom of the frame: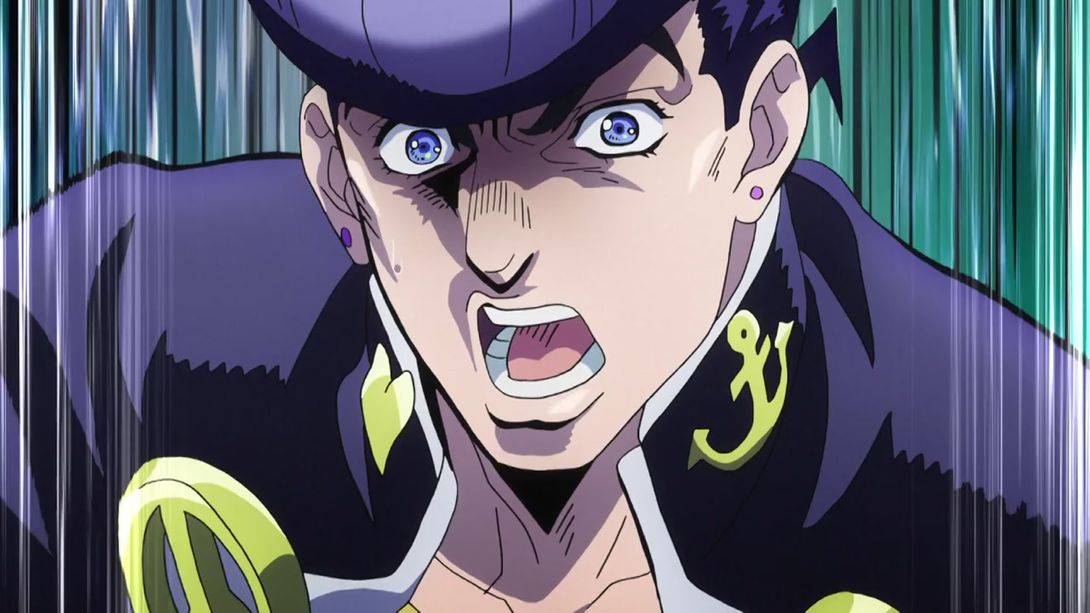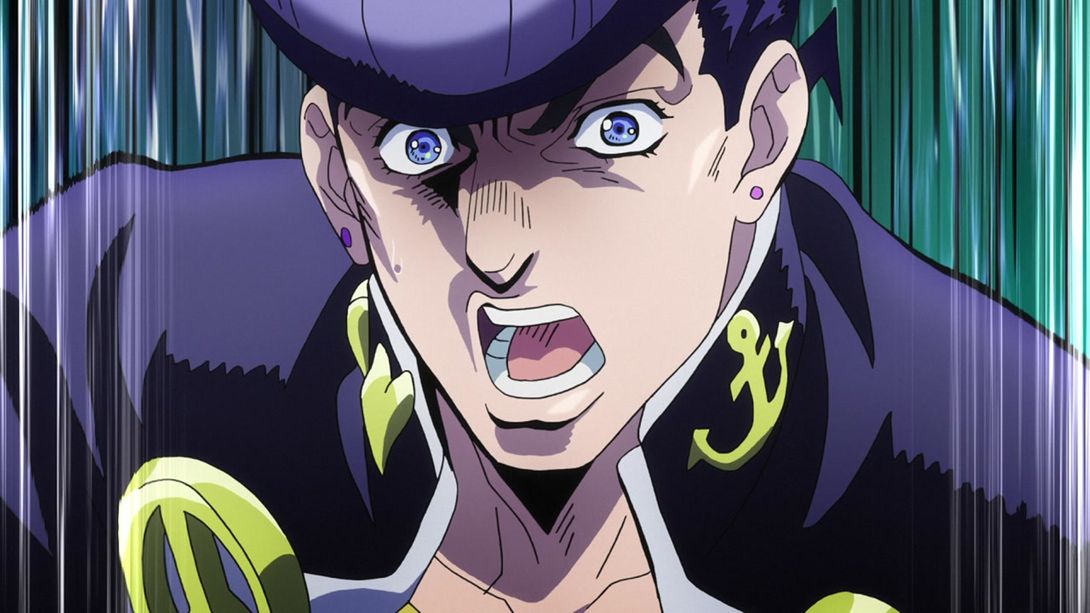 Kira Daddy's dreaded PJ sleeve stripes are back! And the holes on the polaroid frame too! Good times!: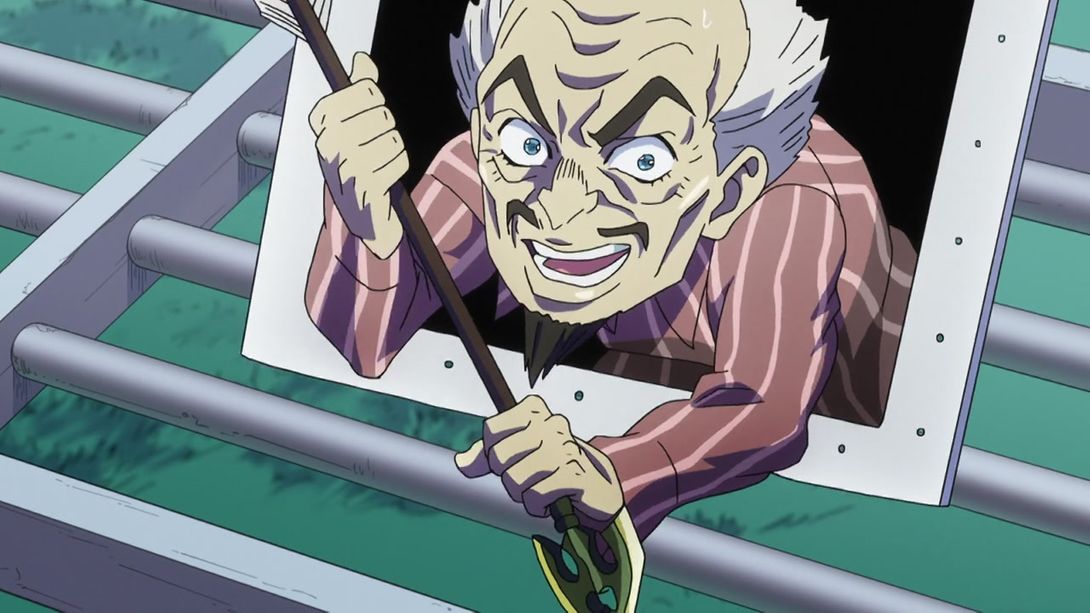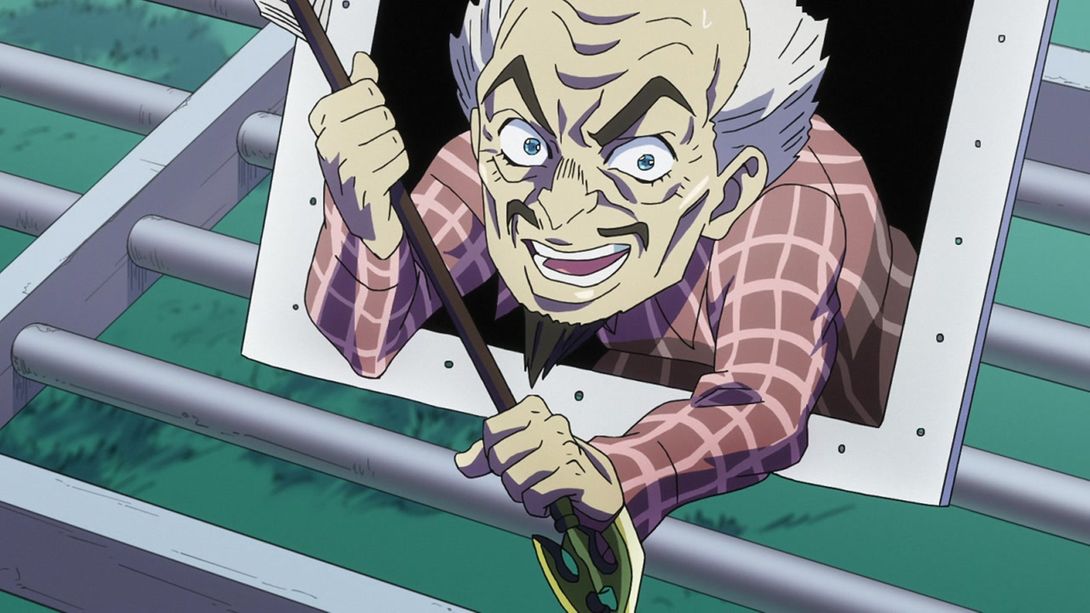 Again here, plus a darker bottom edge and sliiiiightly retouched eyes: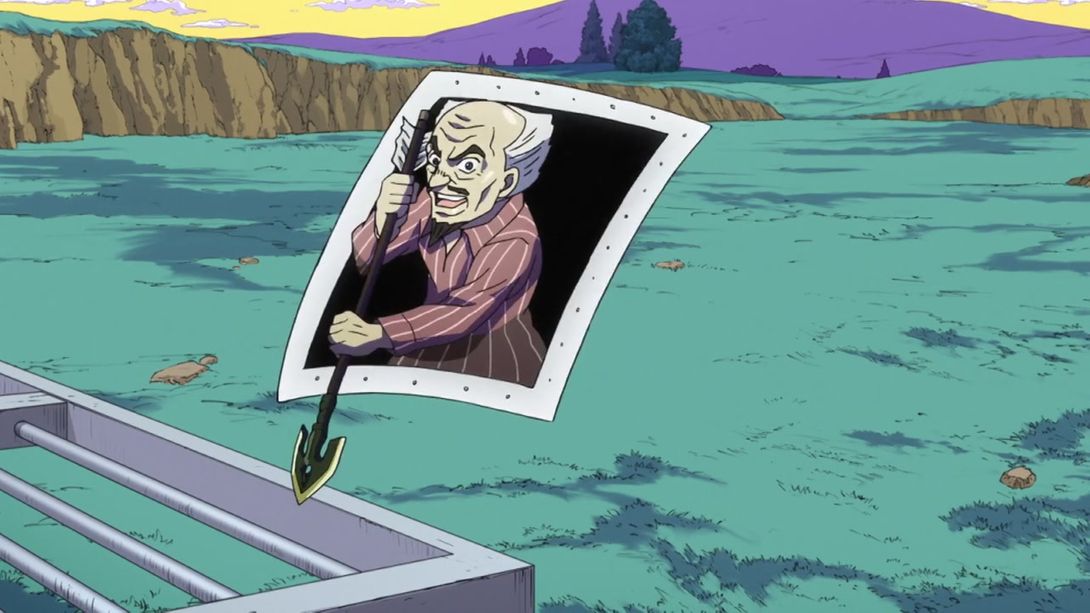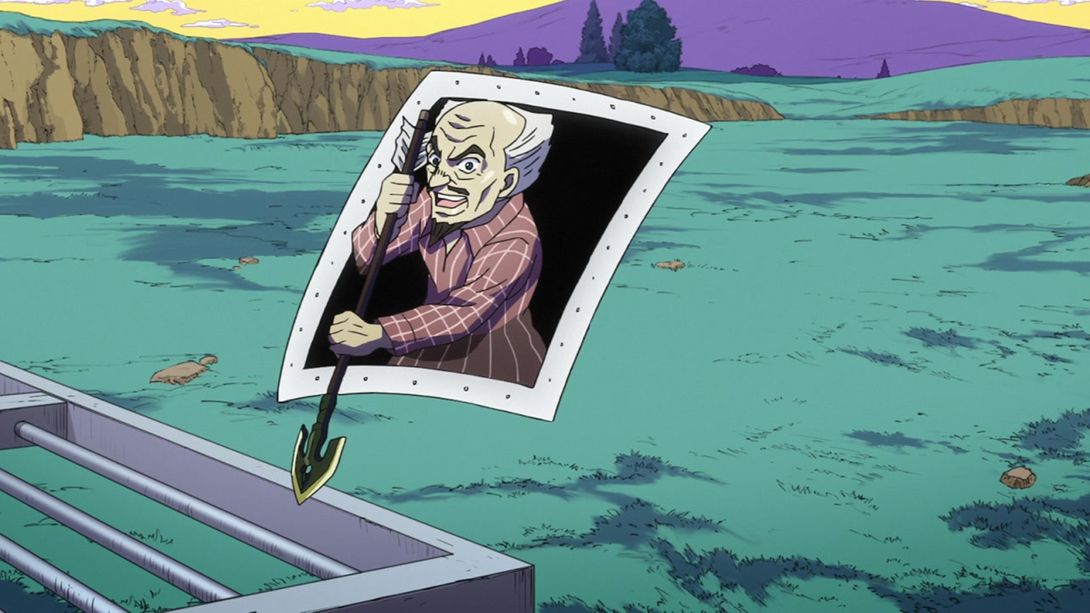 And agaaaain here, plus a retoucher collar on Josuke and darker shaded parts on Kira Daddy: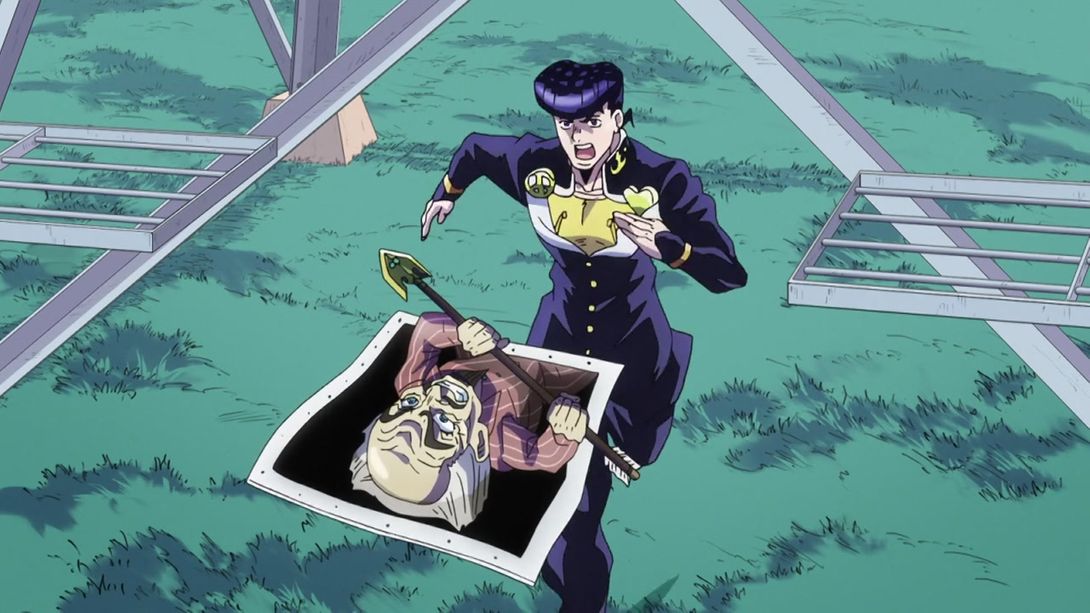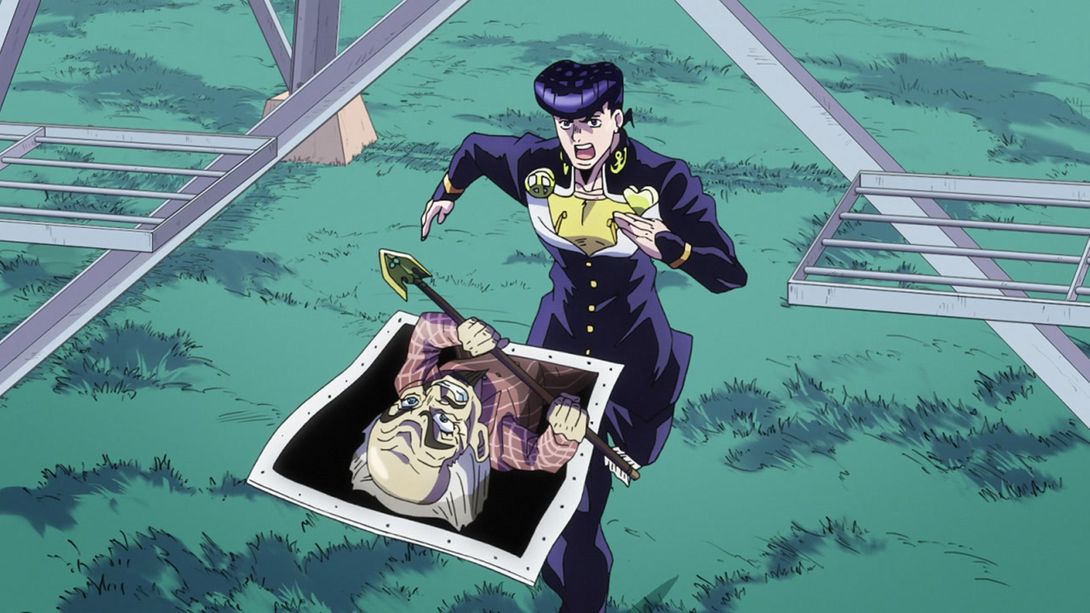 And one last time here, plus a different colour for the shaded parts (the bits that go into the black of the polaroid, to make this extra clear), and a displaced background: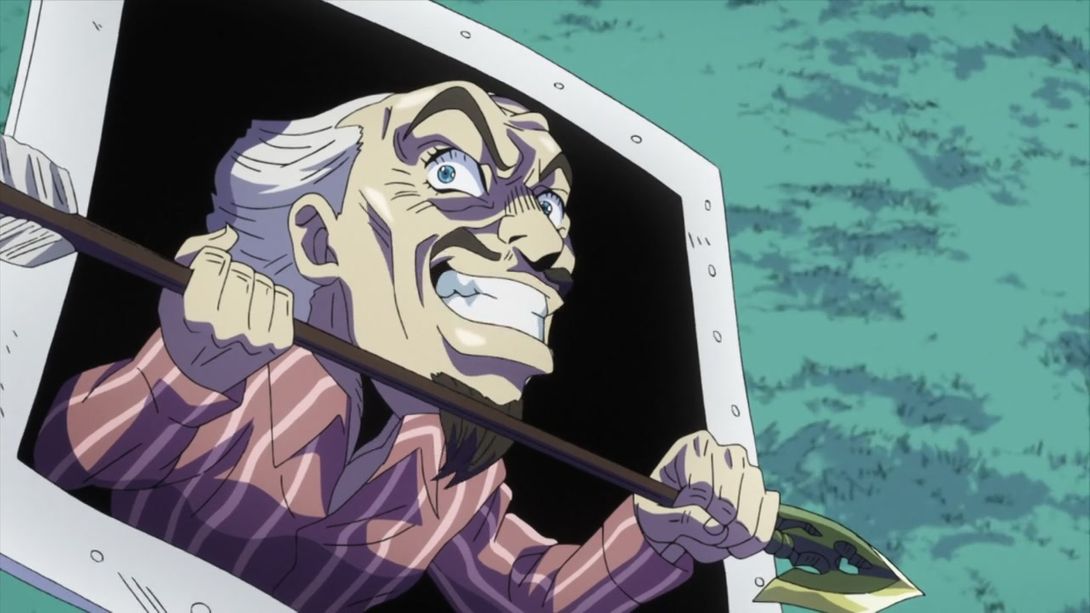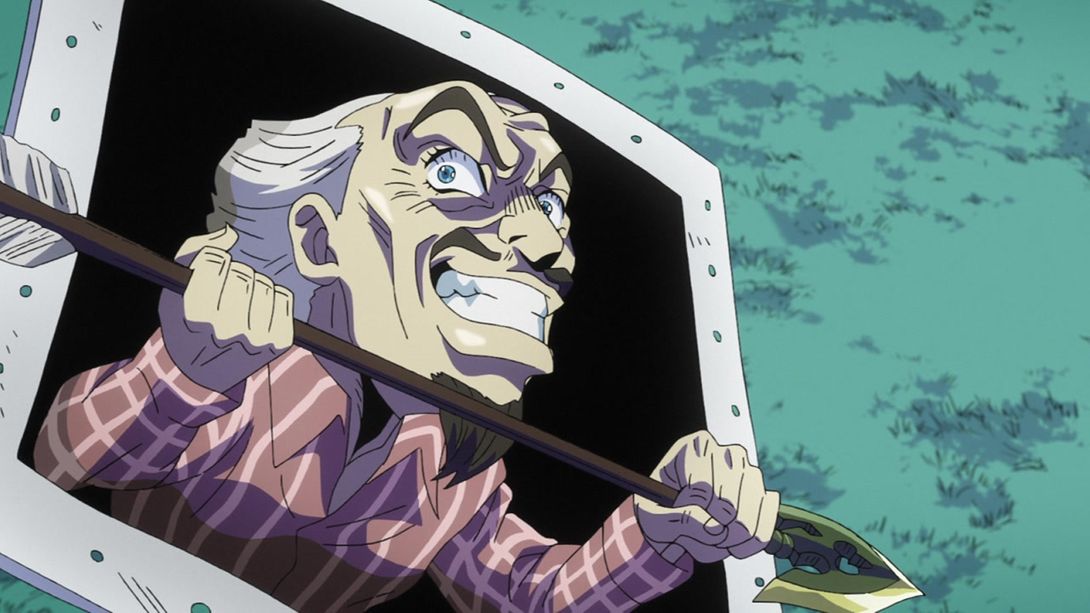 Here, Josuke's eye and nose area has been retouched: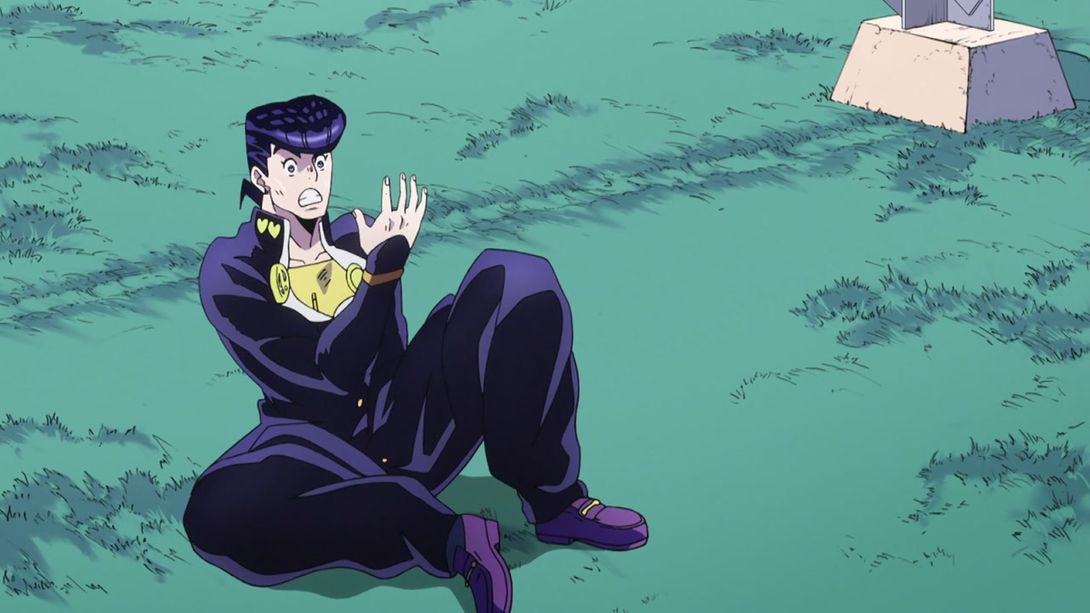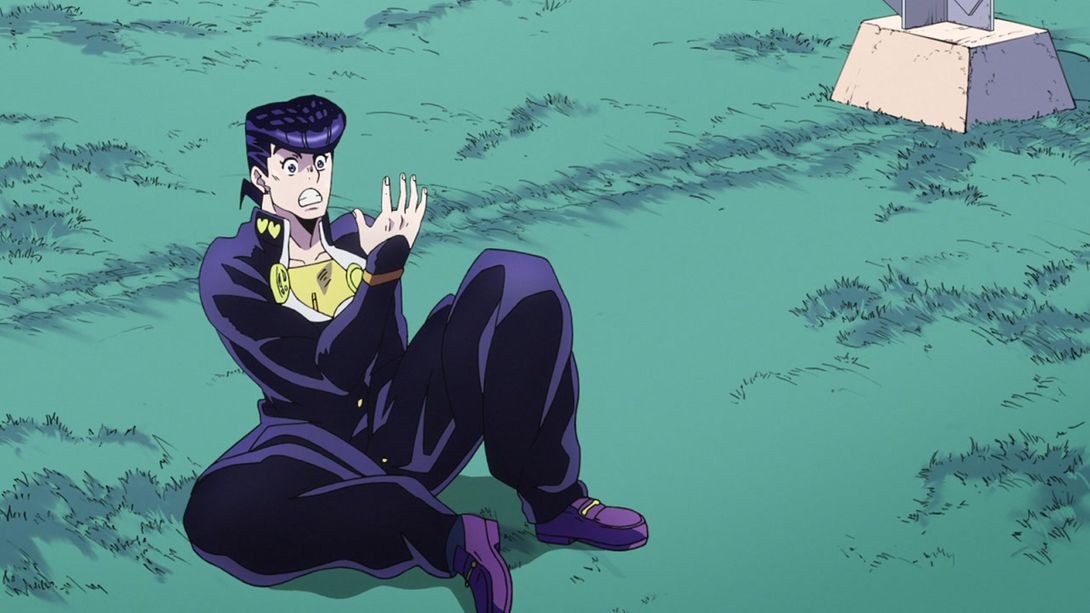 These two excited boys' faces have both been retouched here: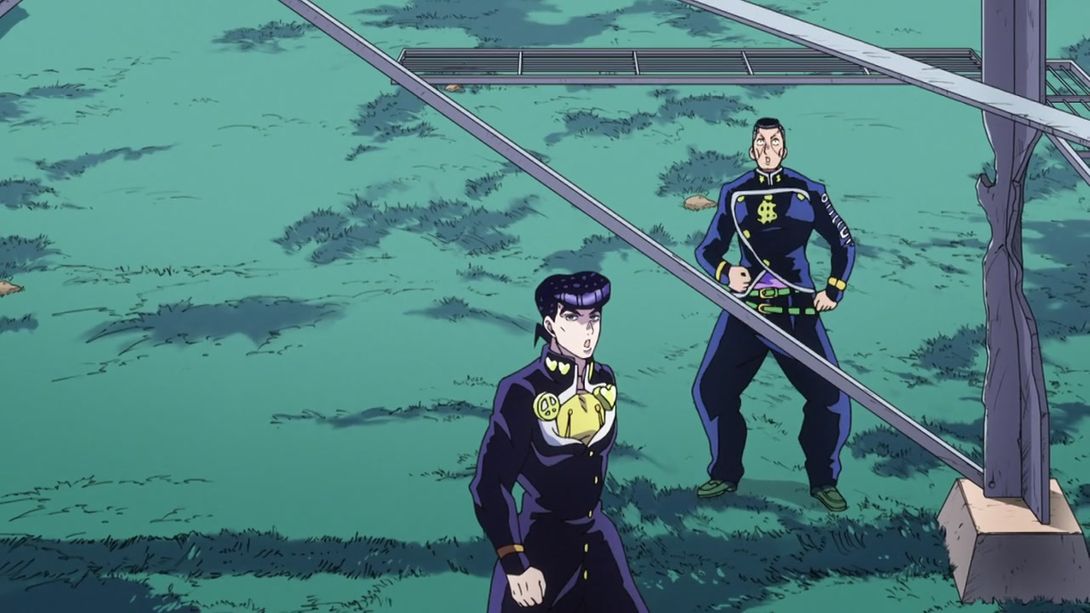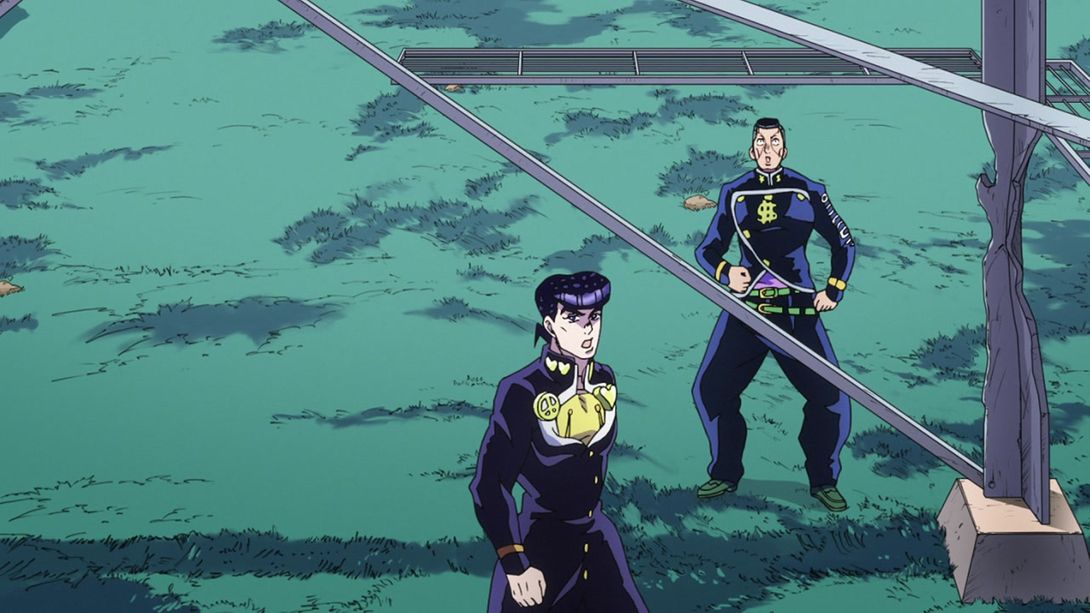 In these Not Very Good frames, Josuke's face has been retouched, but unfortunately his absymal proportions haven't: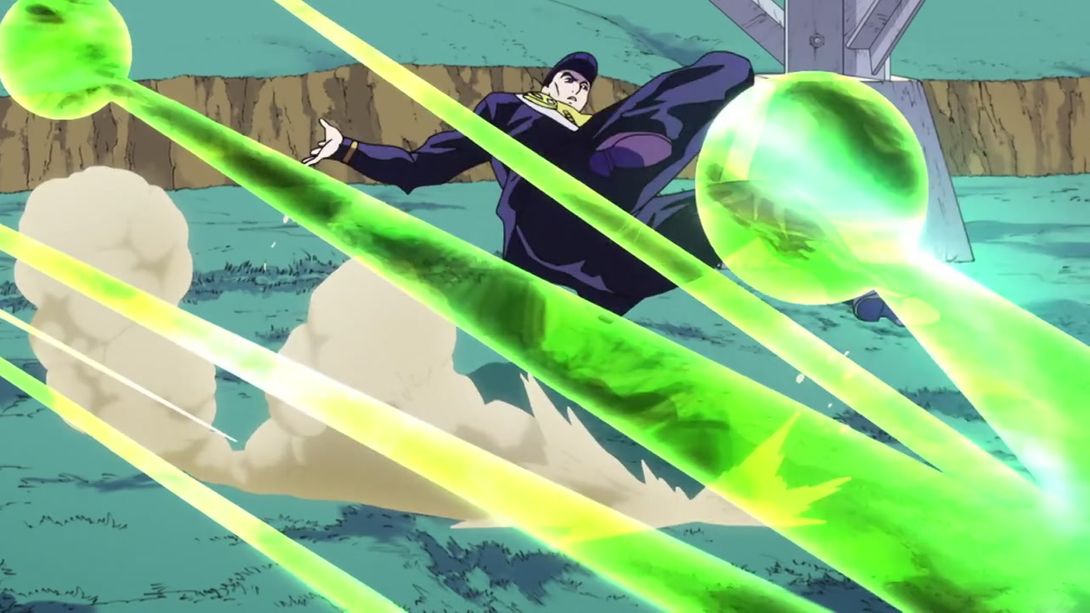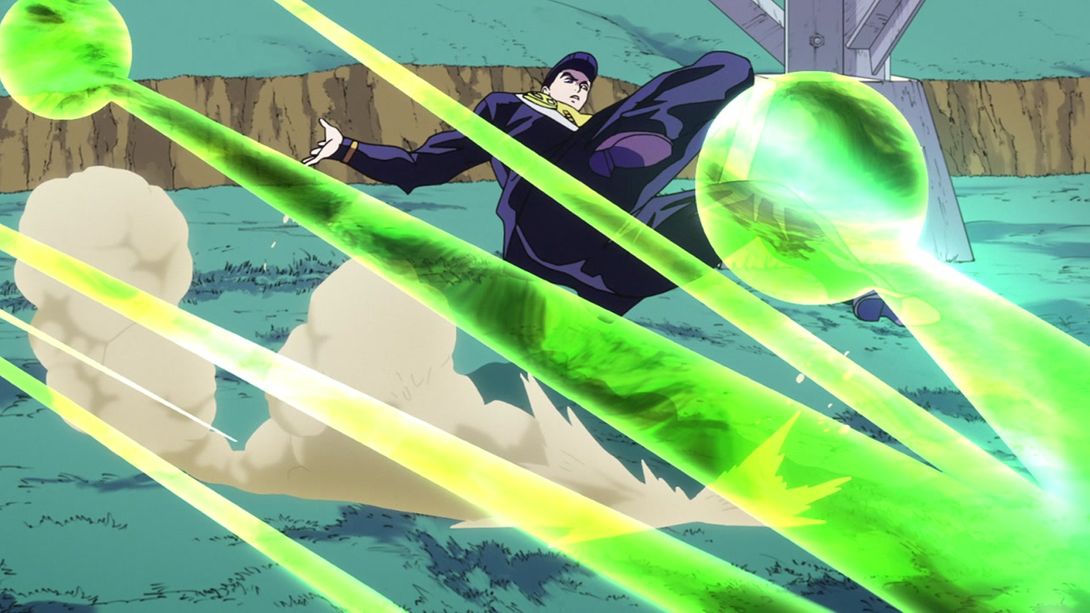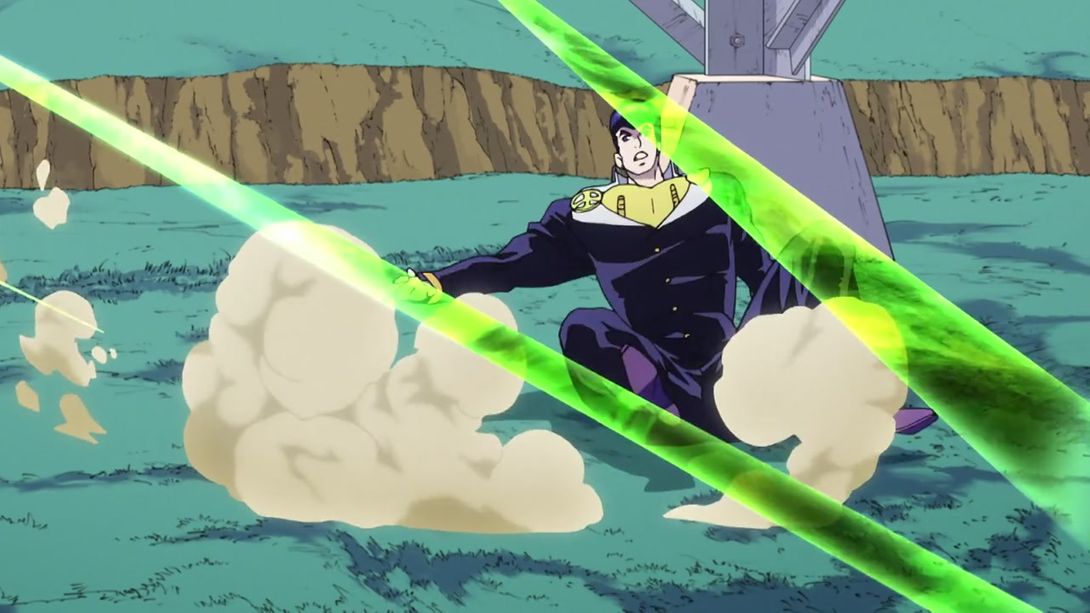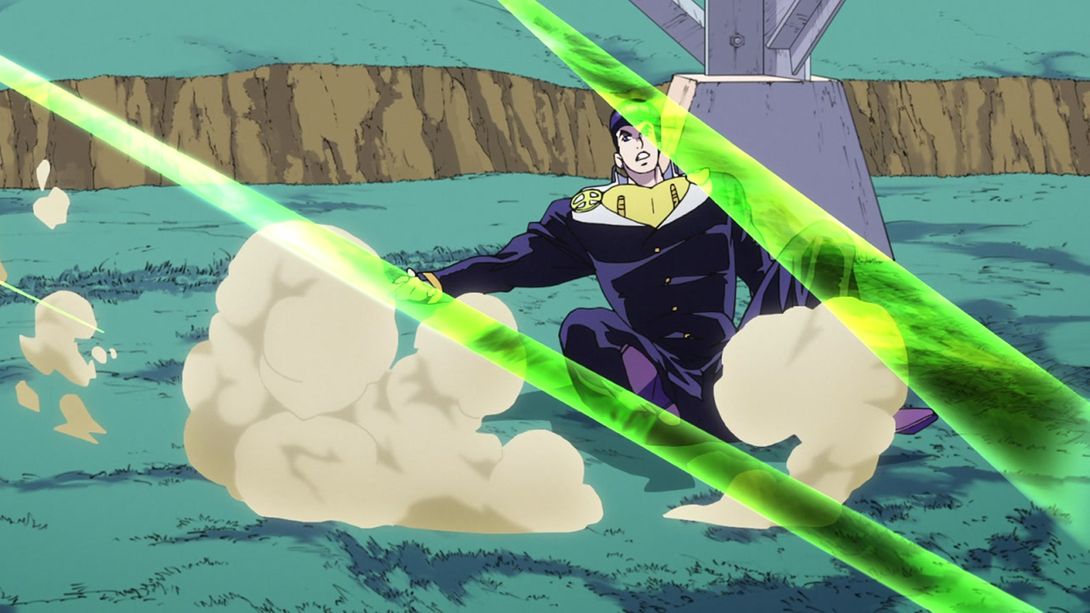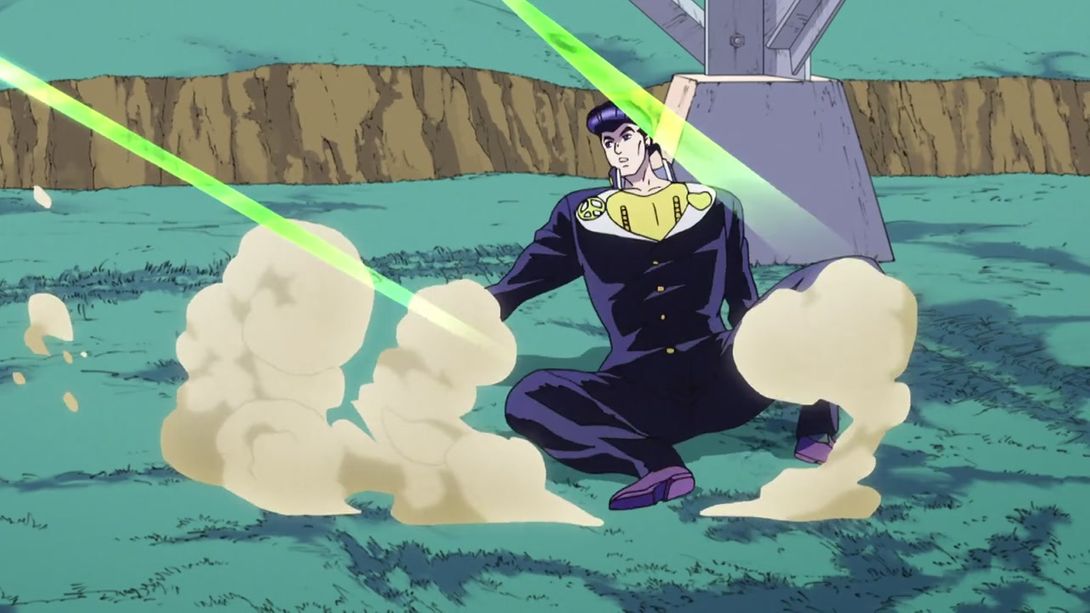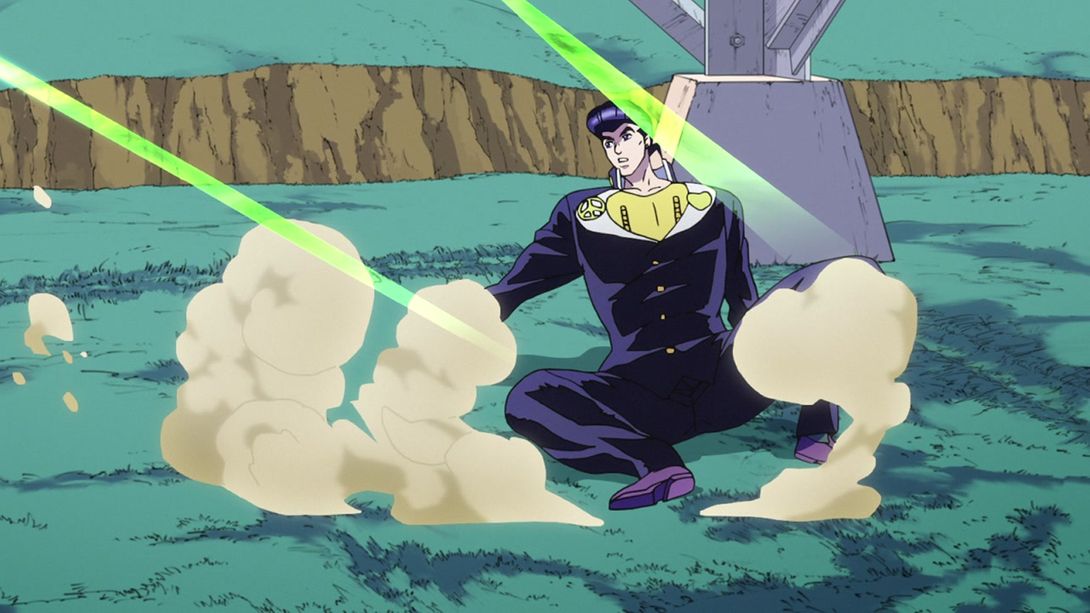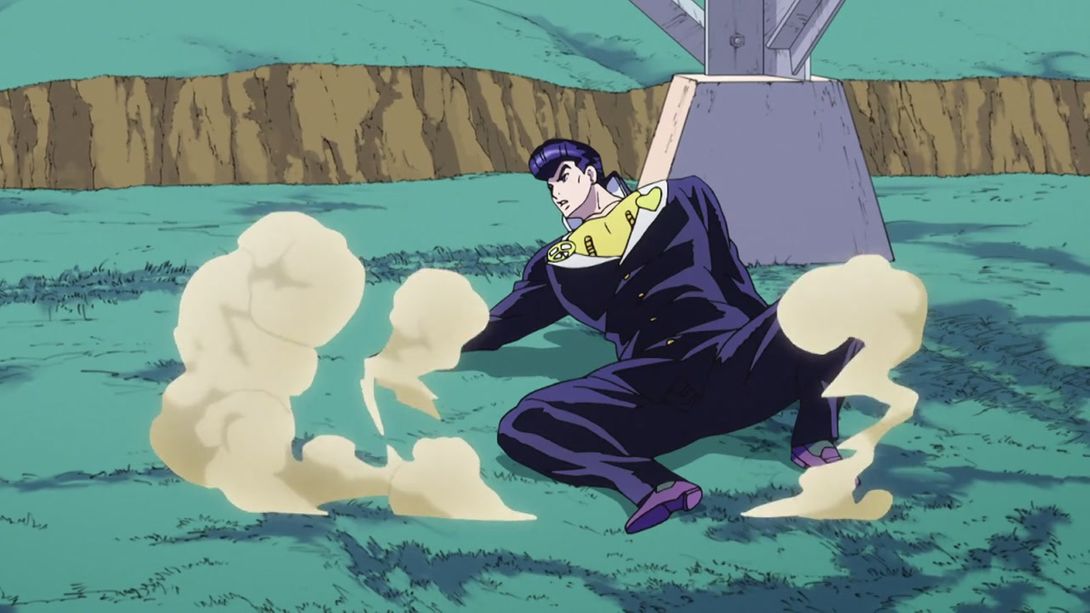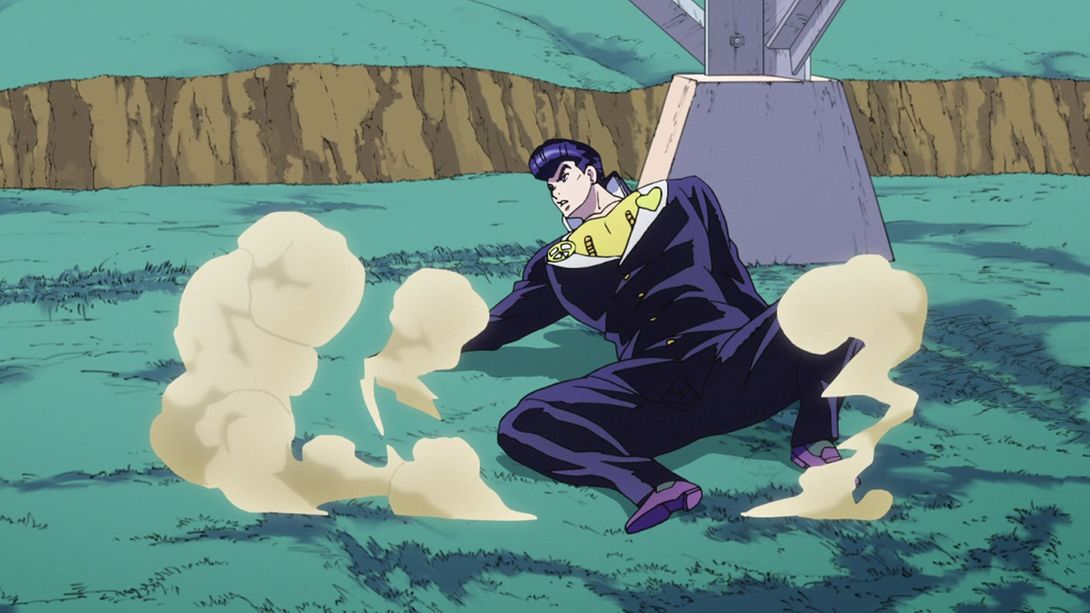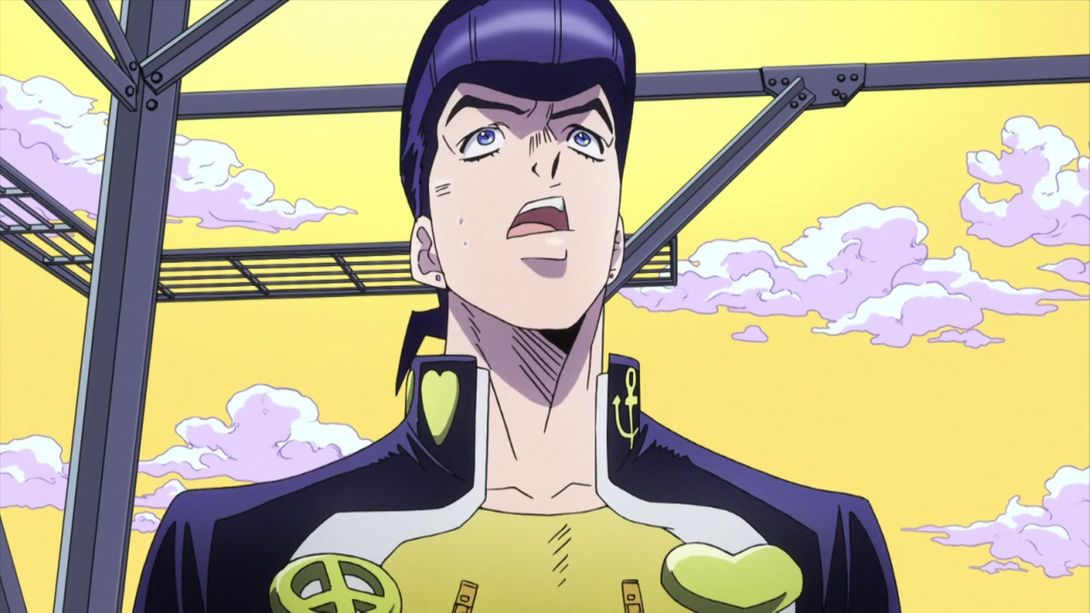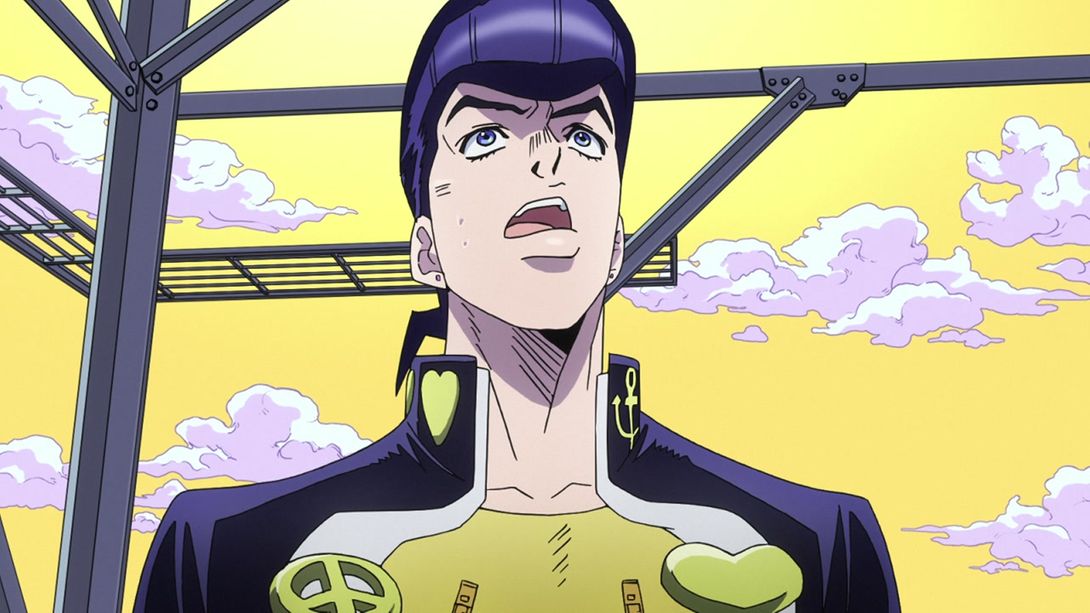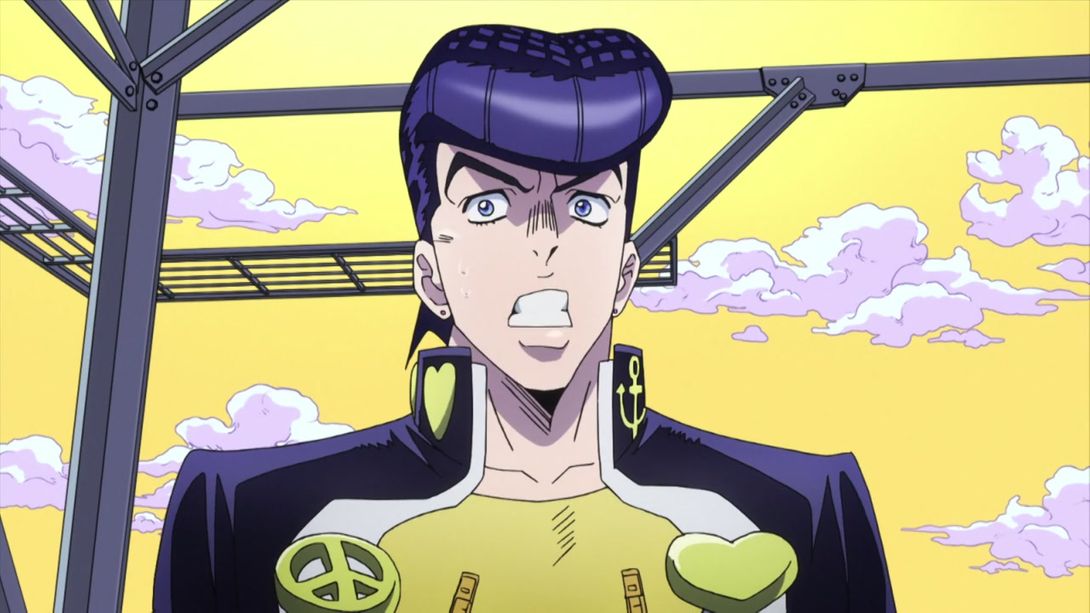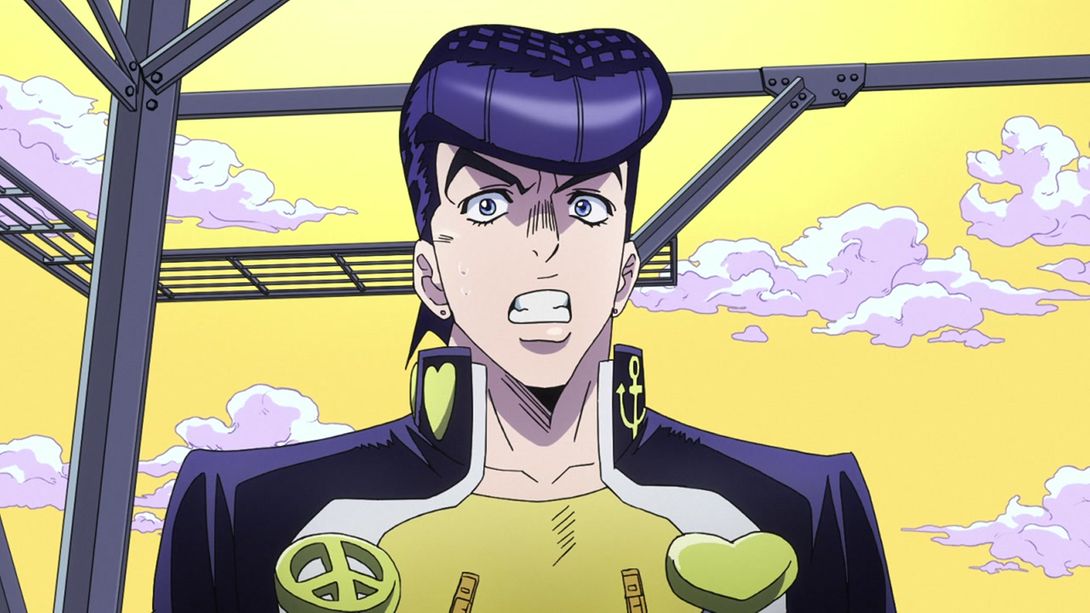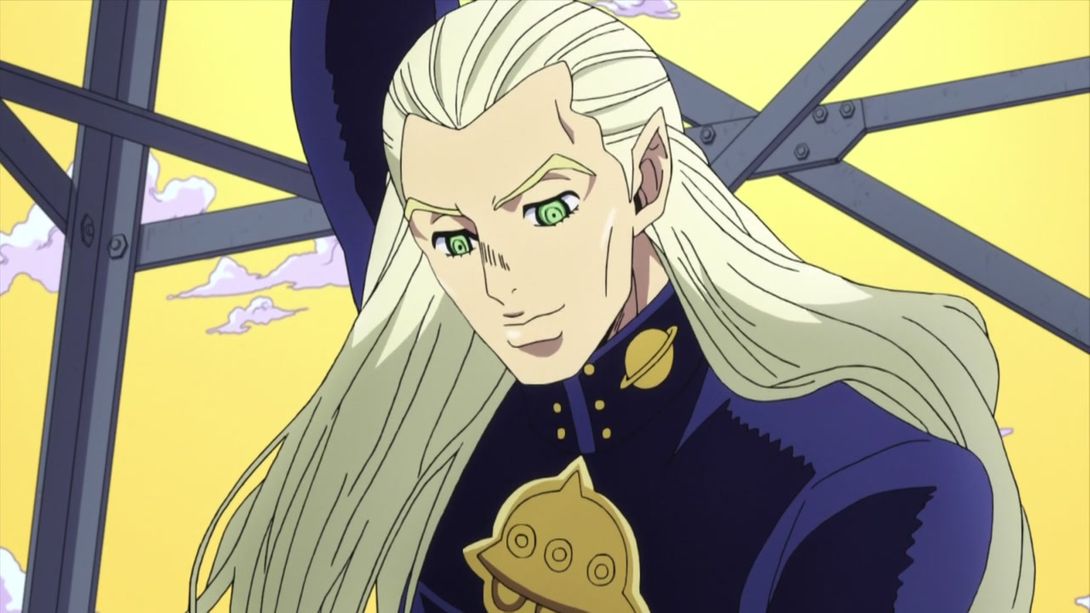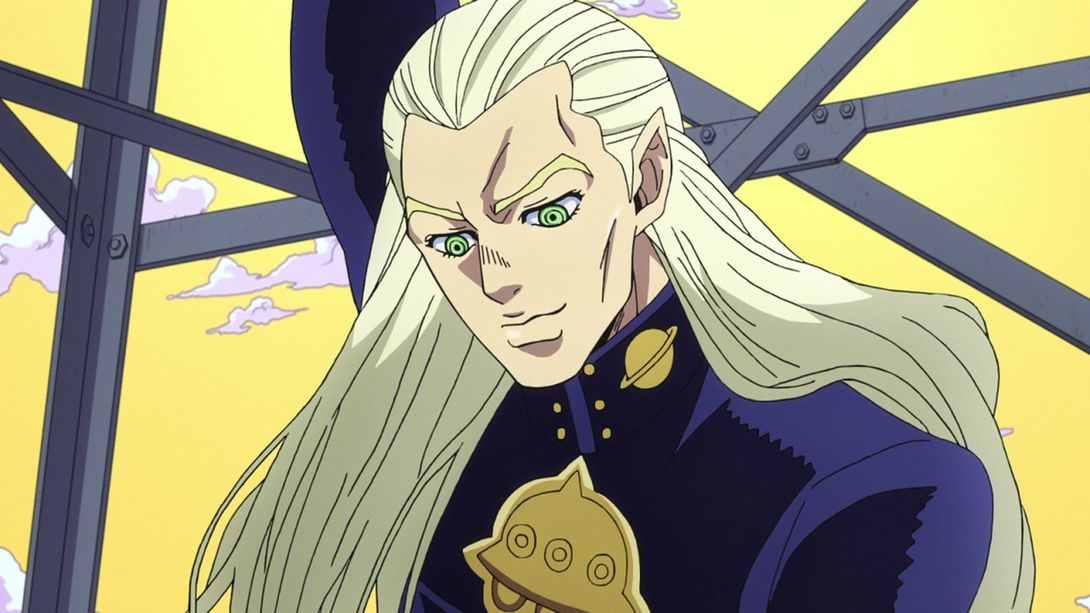 Have a couple of retouched Josuke faces: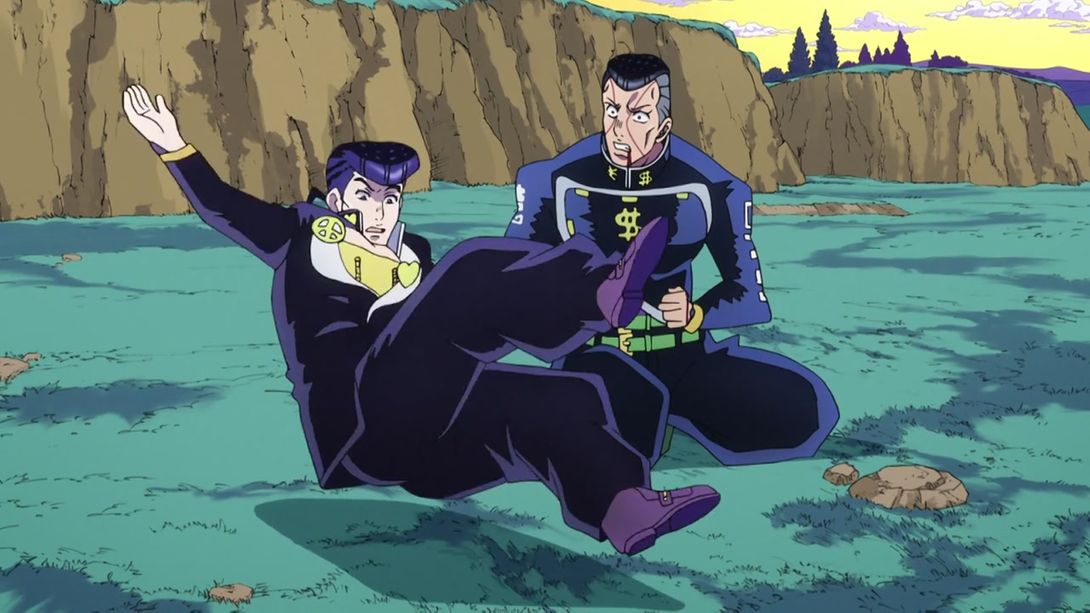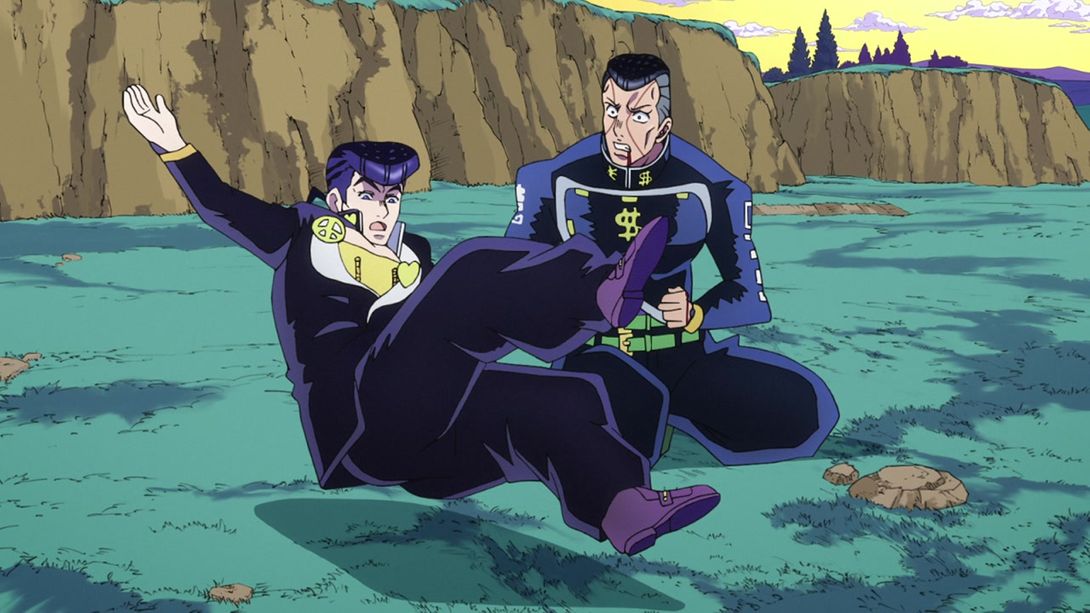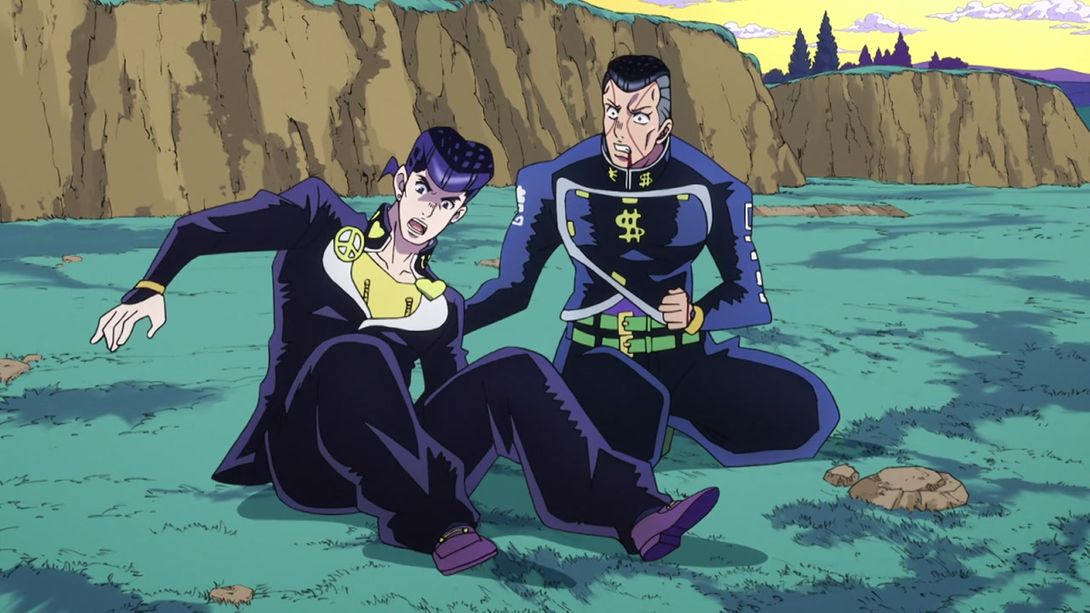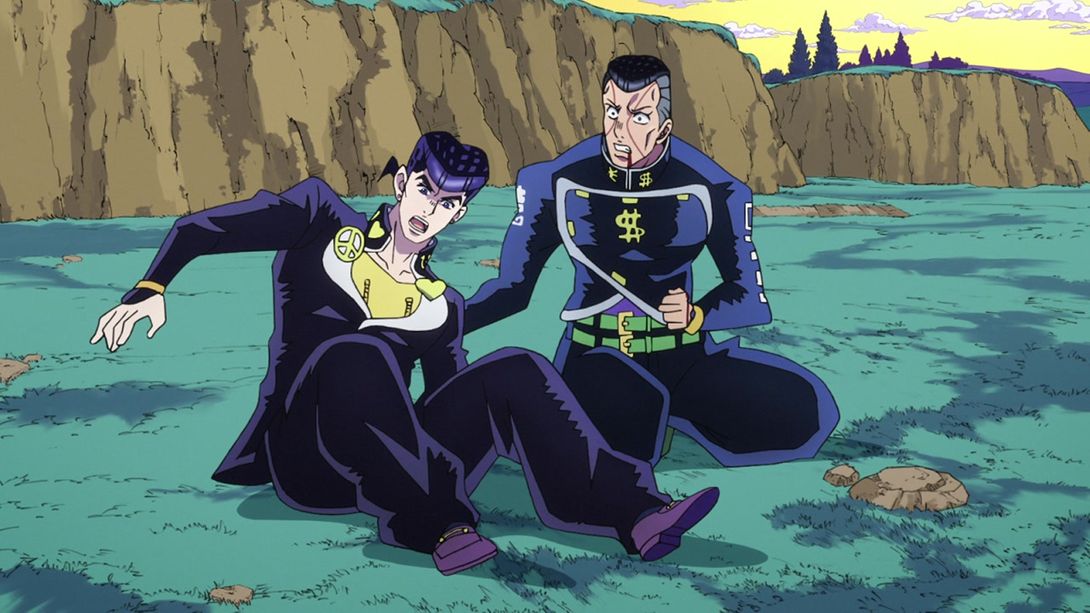 In this scene, Mikitaka's bangle is slightly daker and the red exhaust symbol on his chest has been retouched: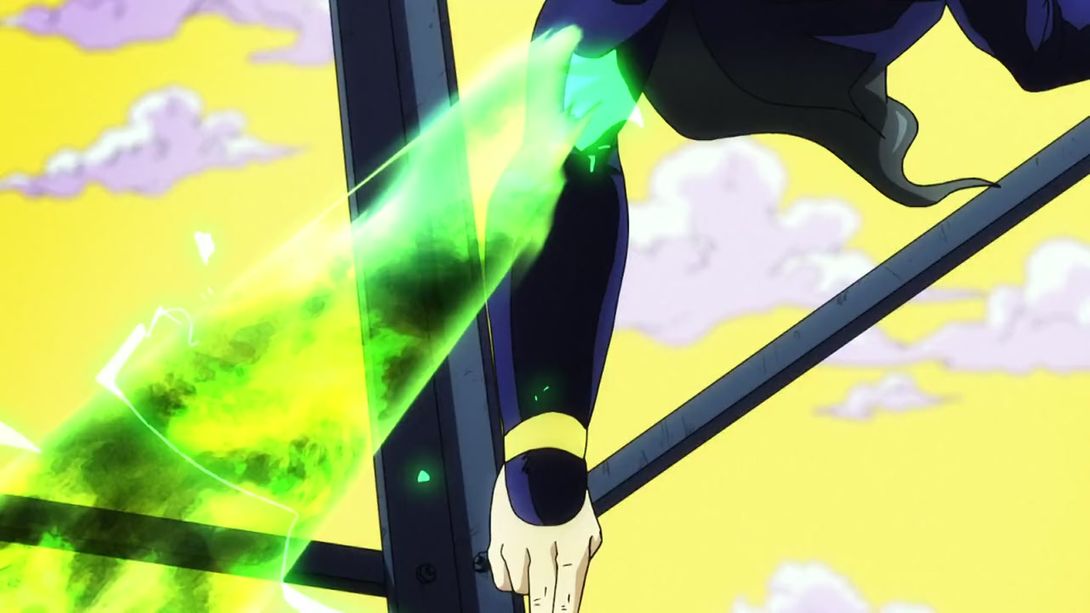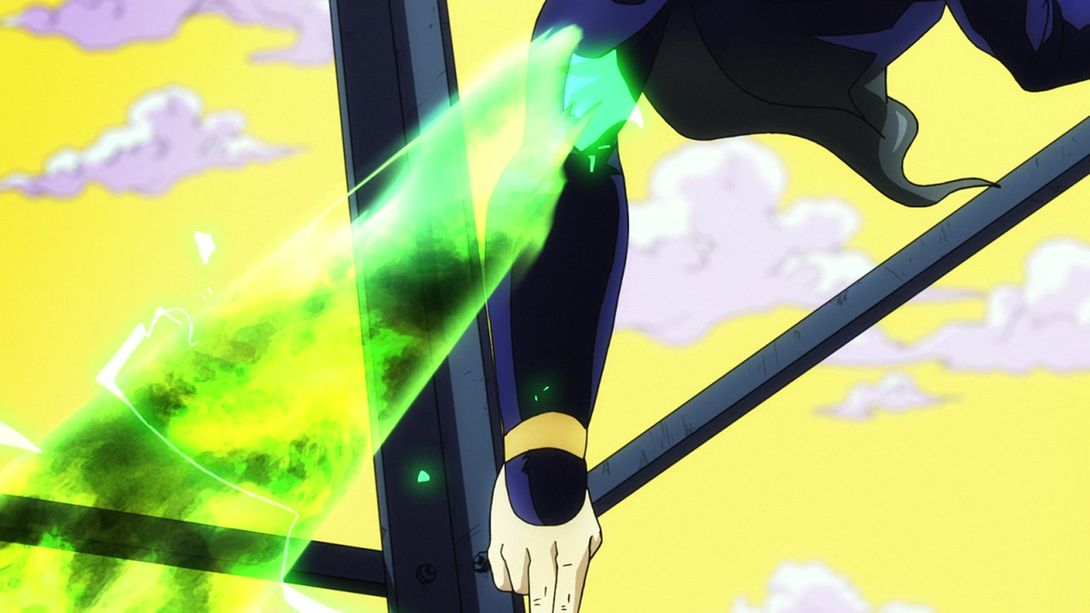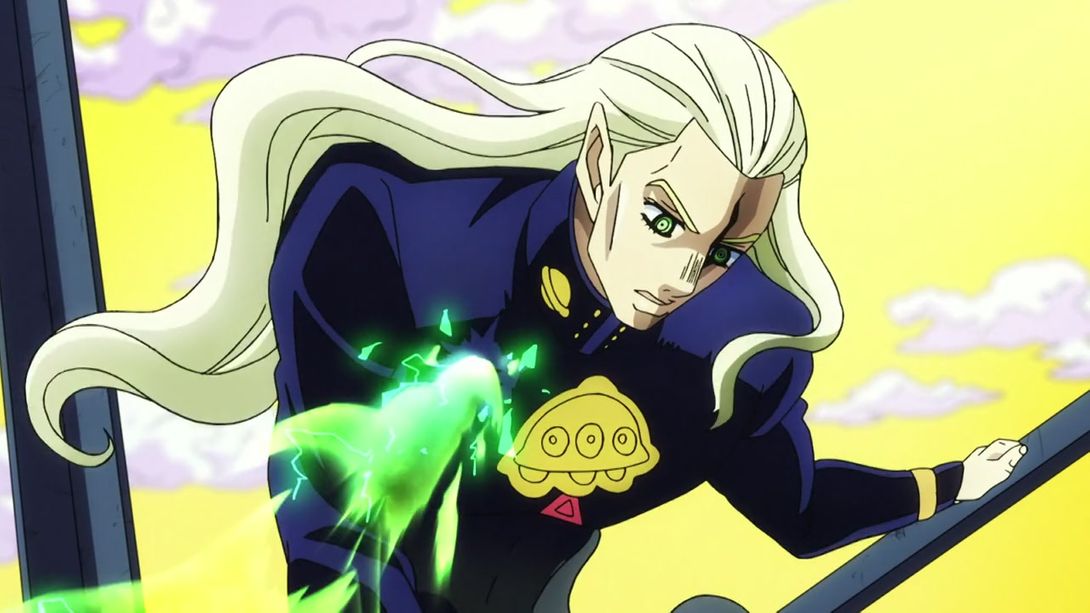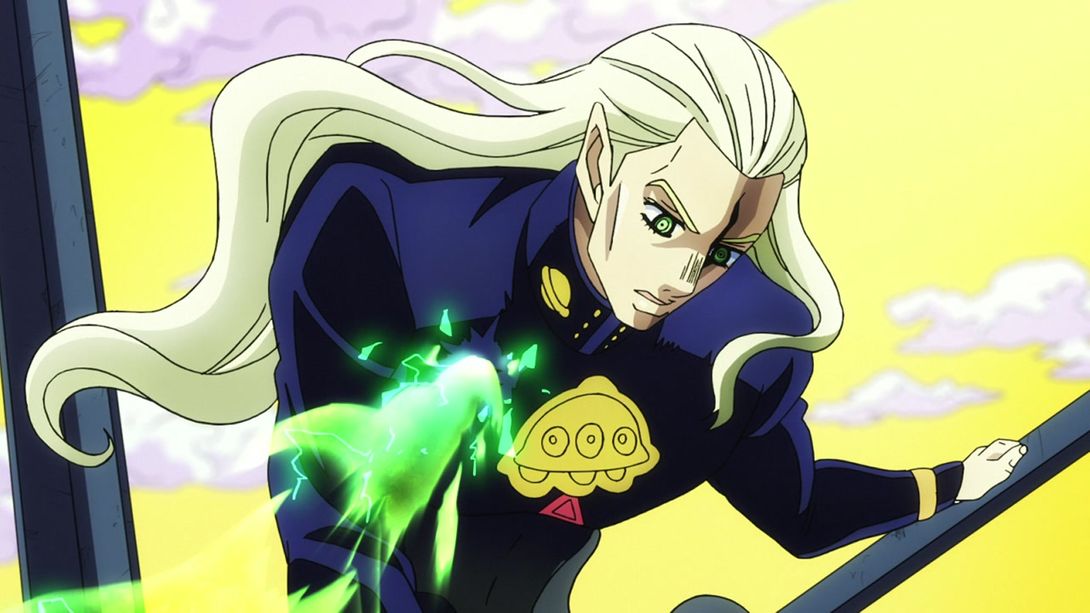 Here we have another brighter 'n' sharper bit:
Here, Mikitaka's wound has been uncensored, the zoom has been pulled in closer and some wonky lines in his forehead area have been retouched. There are also way more blood particles: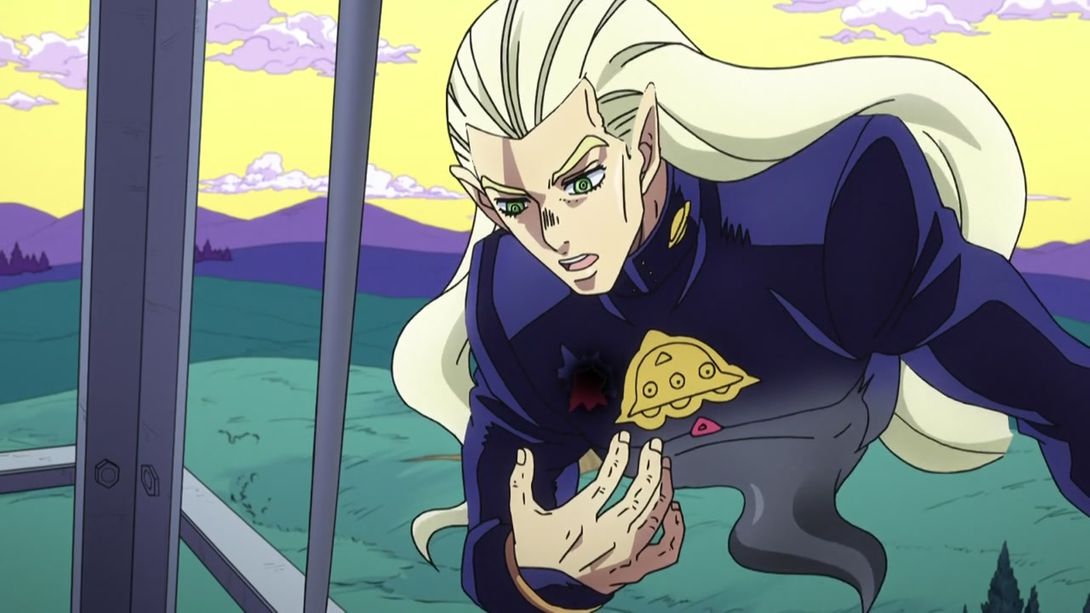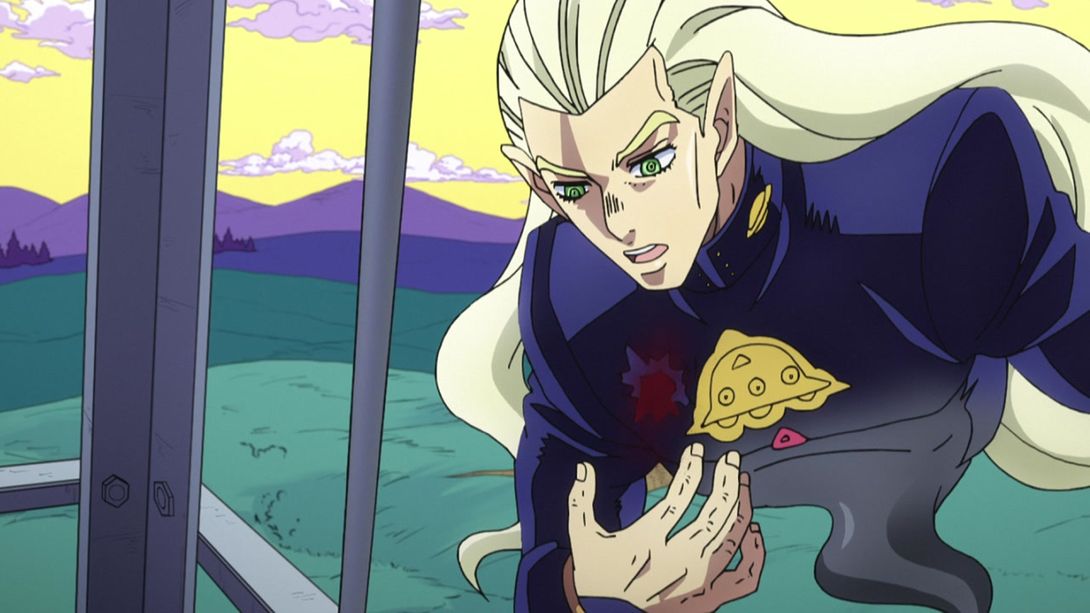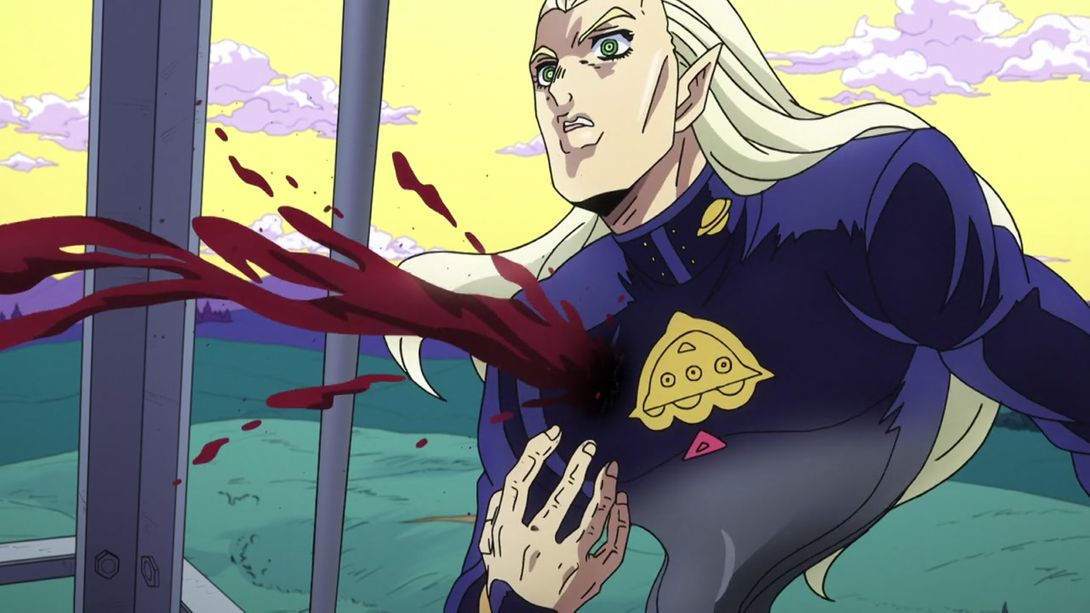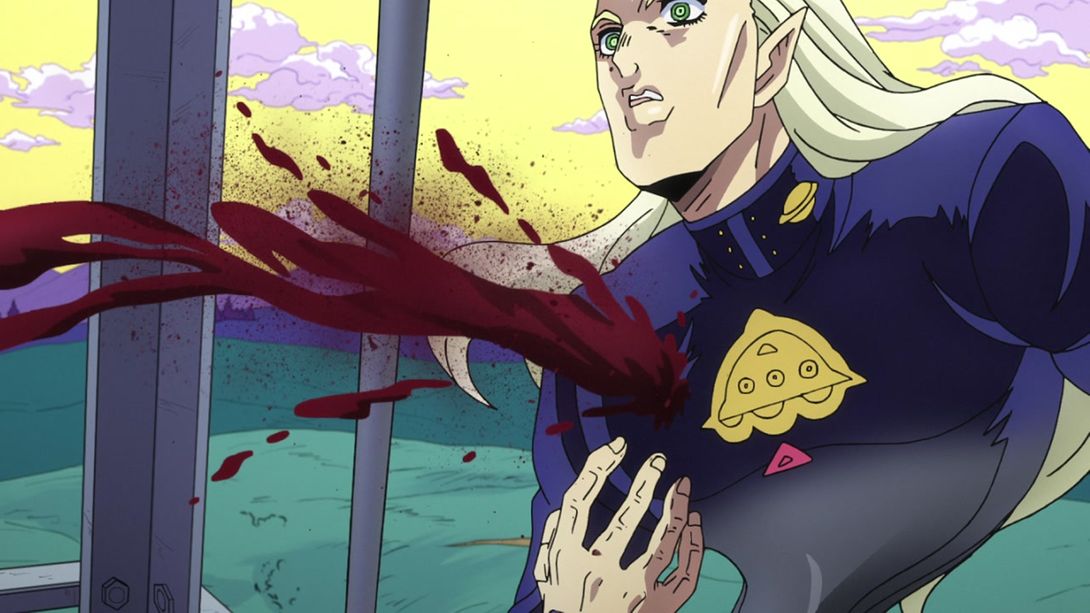 This shot has been… "uncensored":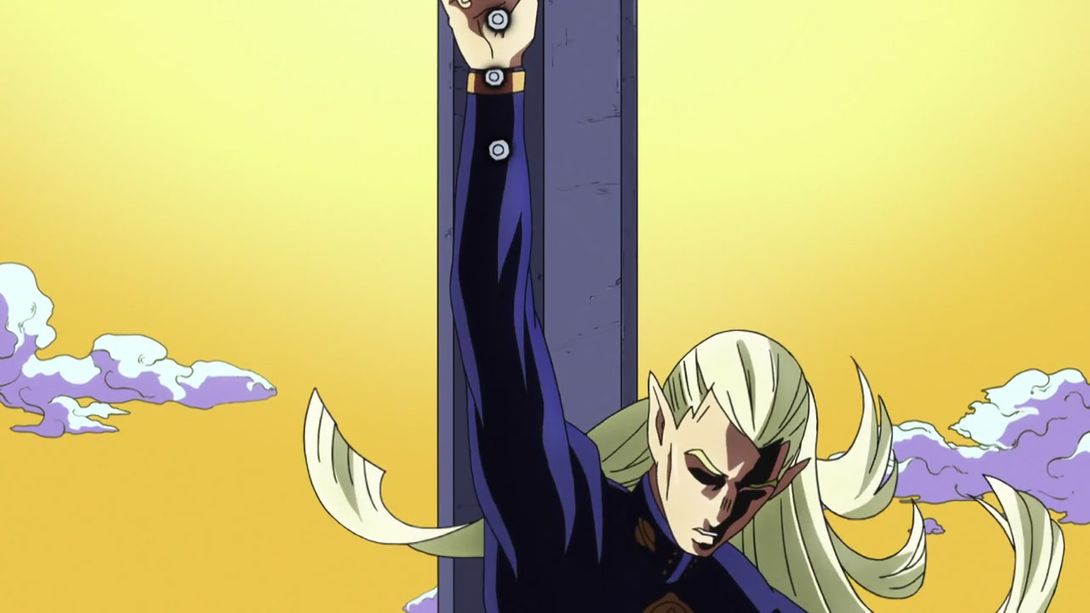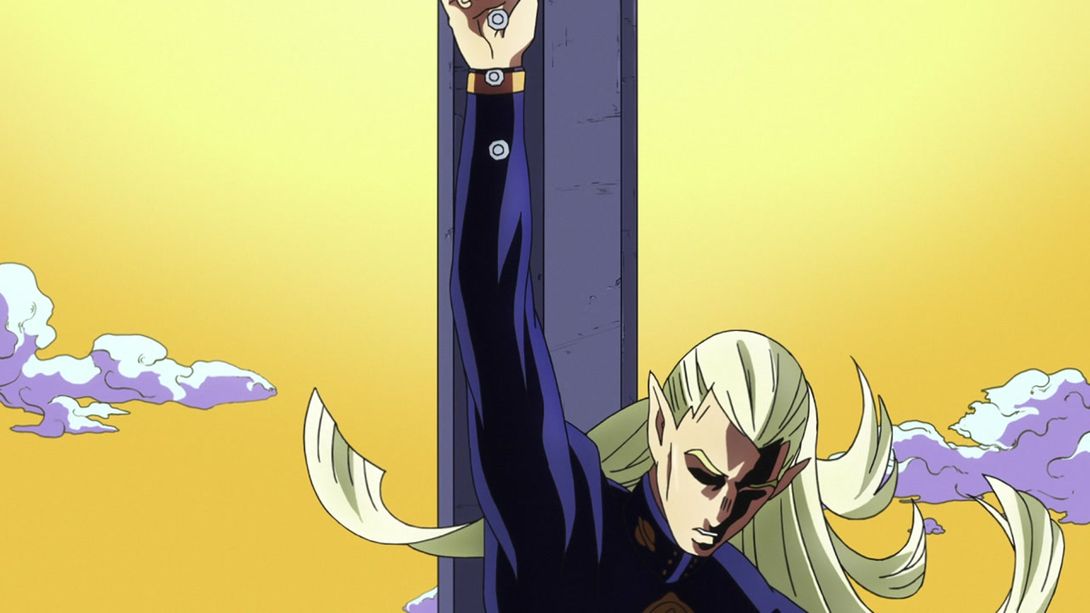 Here, Rohan's headband has been recoloured: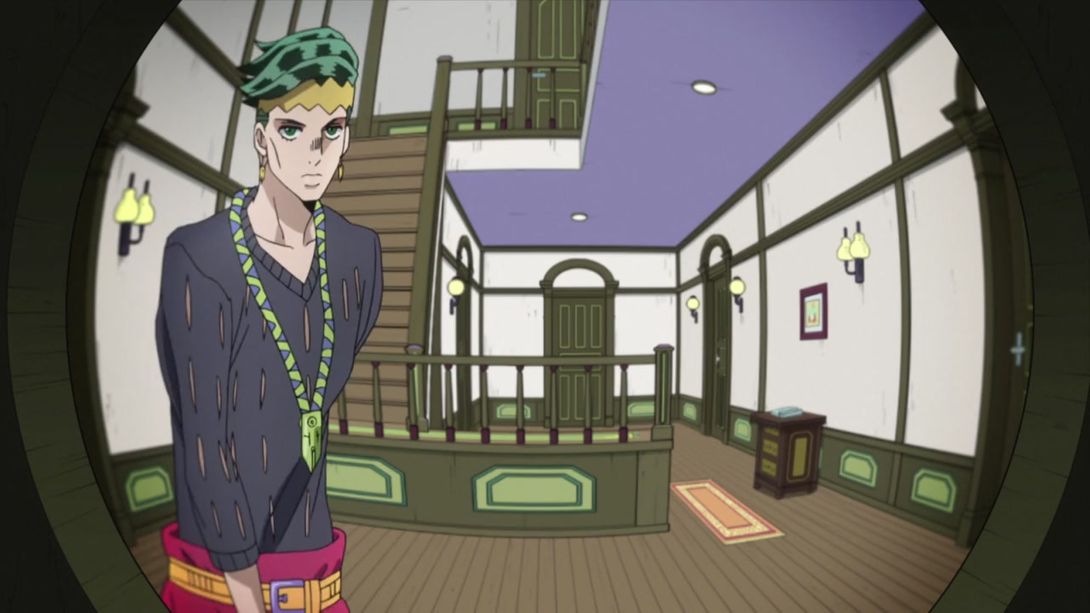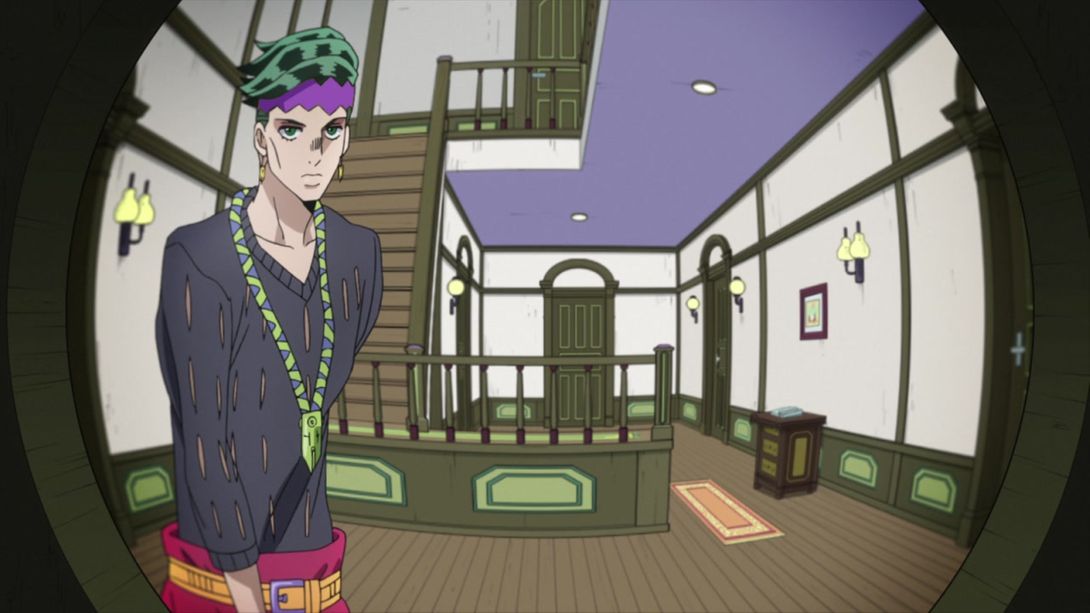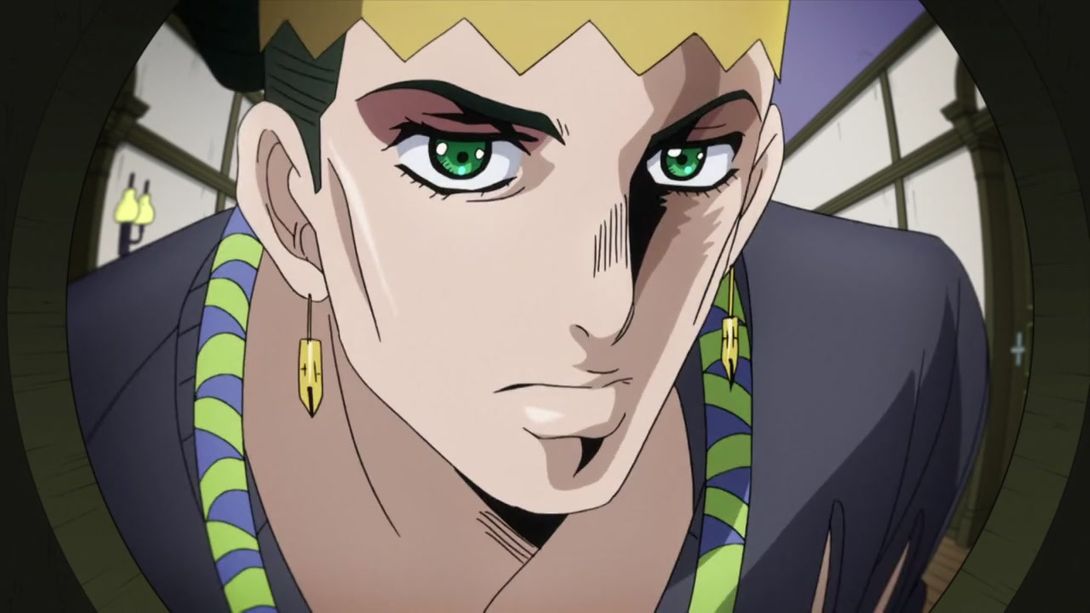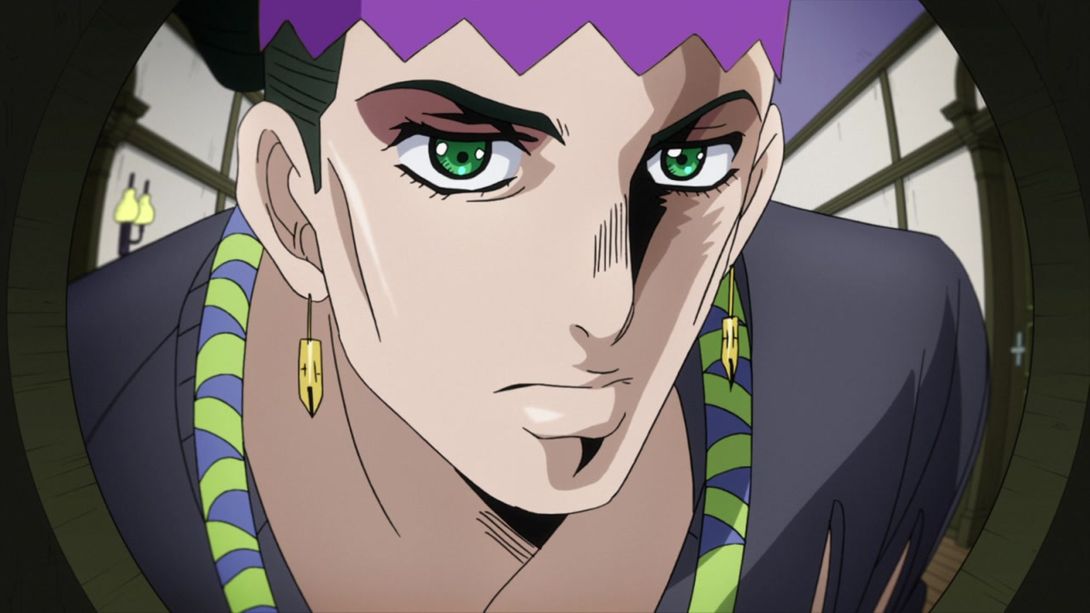 Alright, that's it for the main episode! Now let's take a look at the credits… Here we have Shinobu and Hayato showing up early (in the TV version they were added in Episode #37):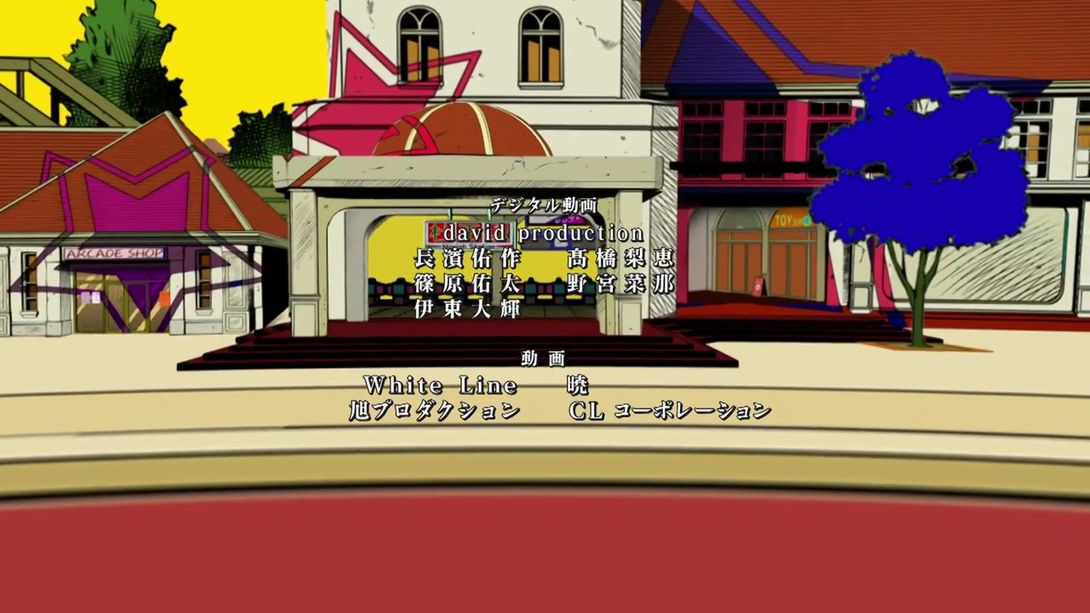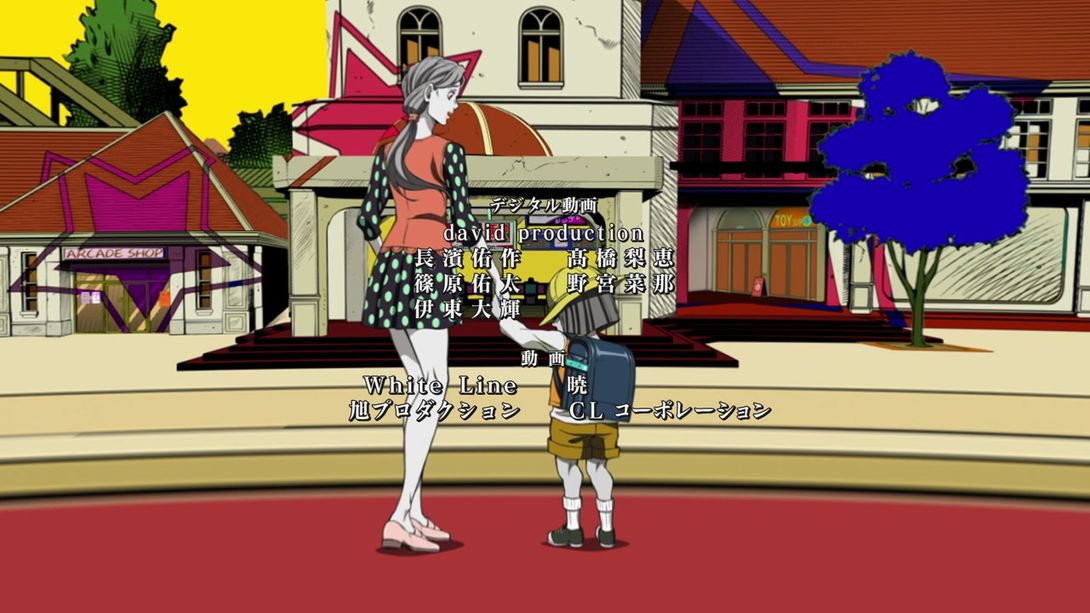 Here we have some other characters who show up earlier than they did in the TV version (which was Episode #35). We can see Yuuya, his three fangirls and the Cheap Trick guy here: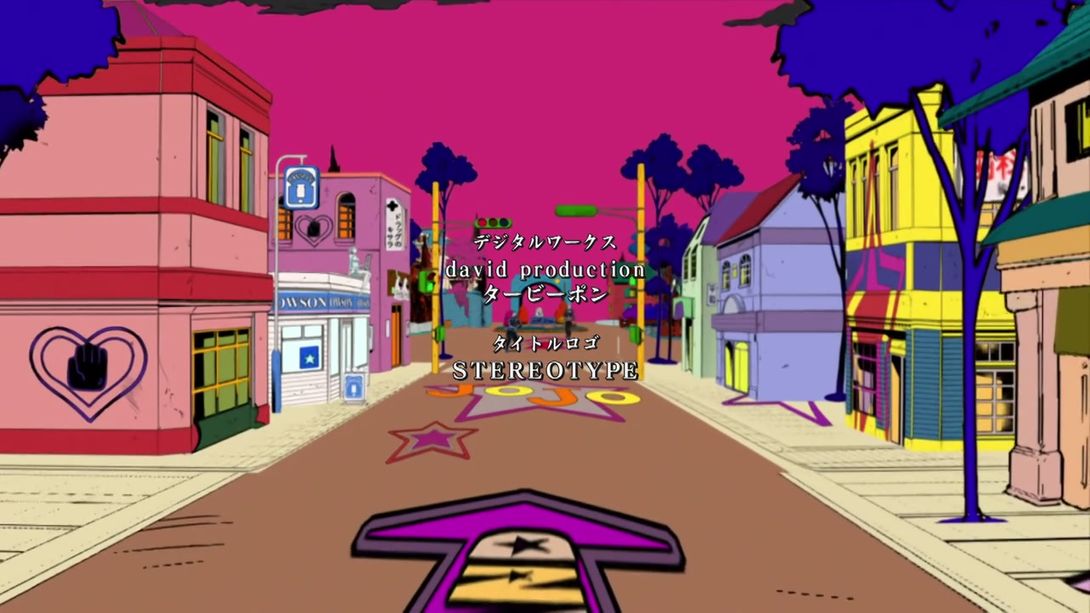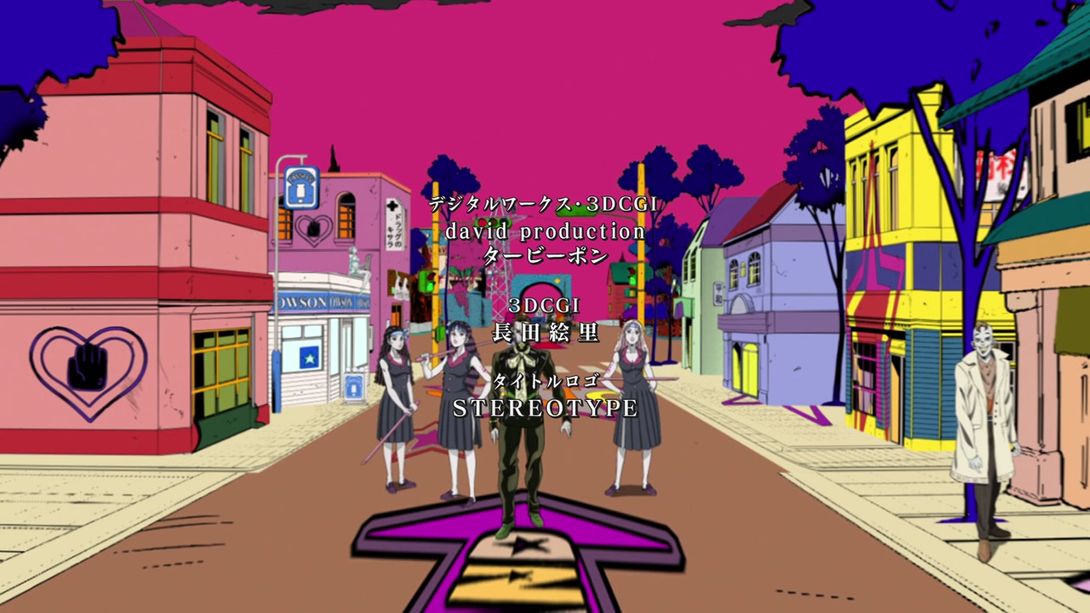 Here we have Super Fly + his Stand Master: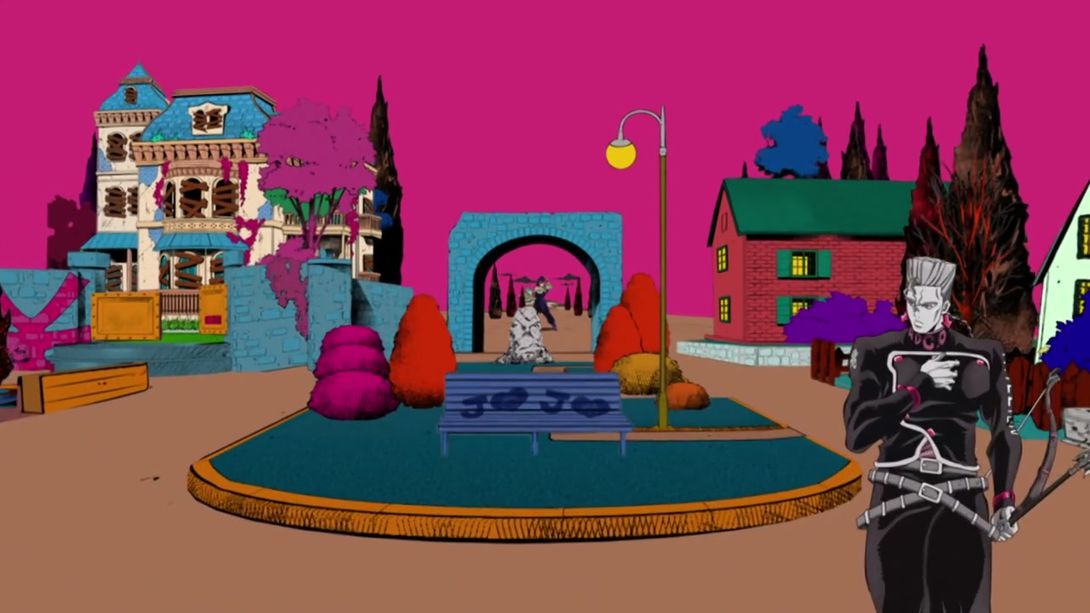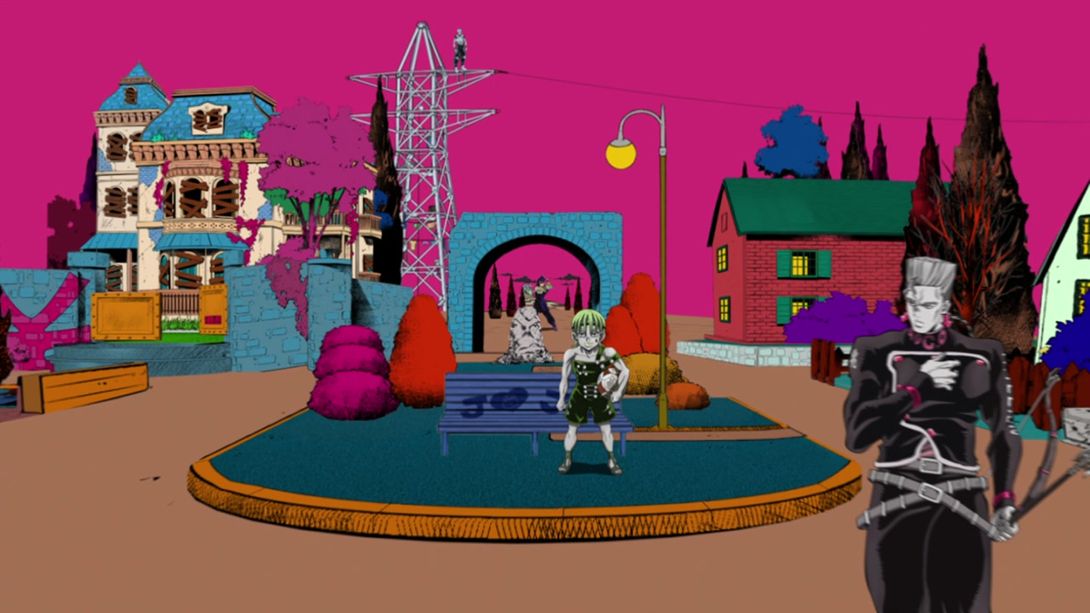 And here we have Enigma + Terunosuke: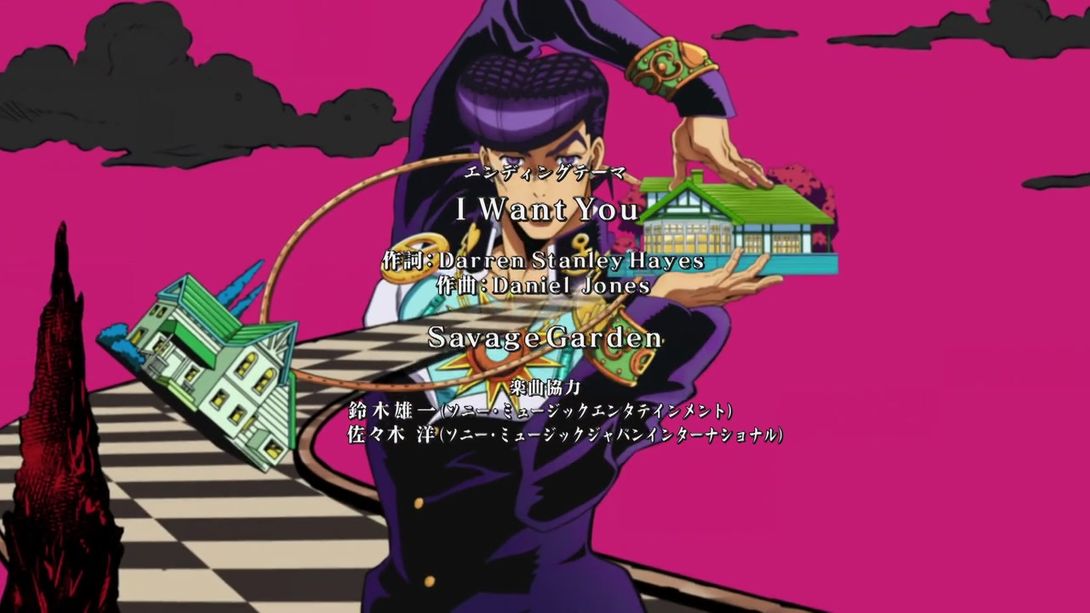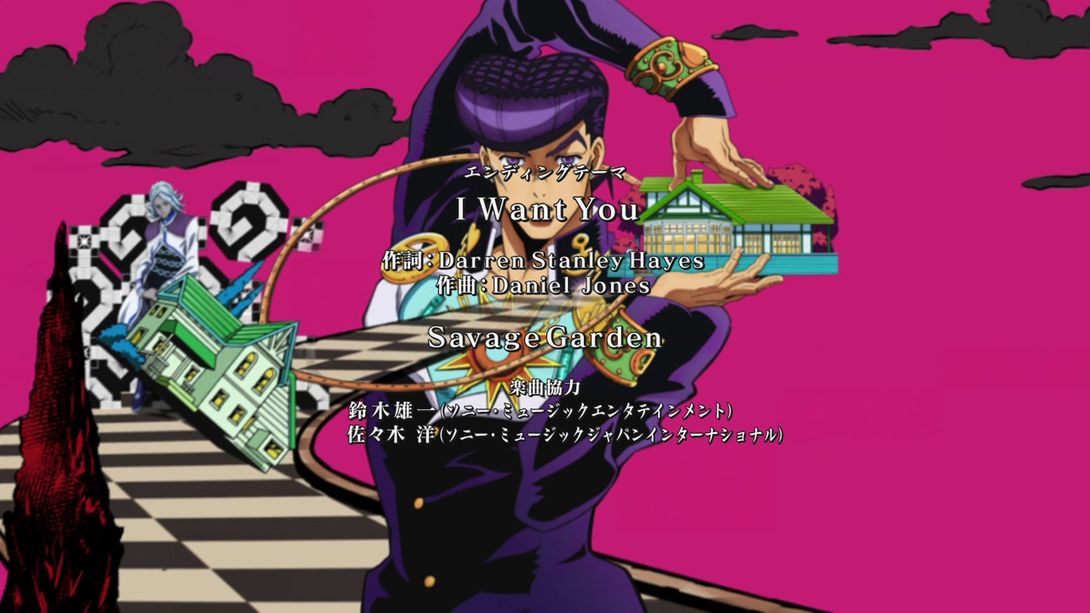 And here's a last credit difference: in the jewel from the J you see in the end of the credits, one of the rats has been substituted for Stray Cat, and the other for Kosaku (this also originally happened in Episode #35):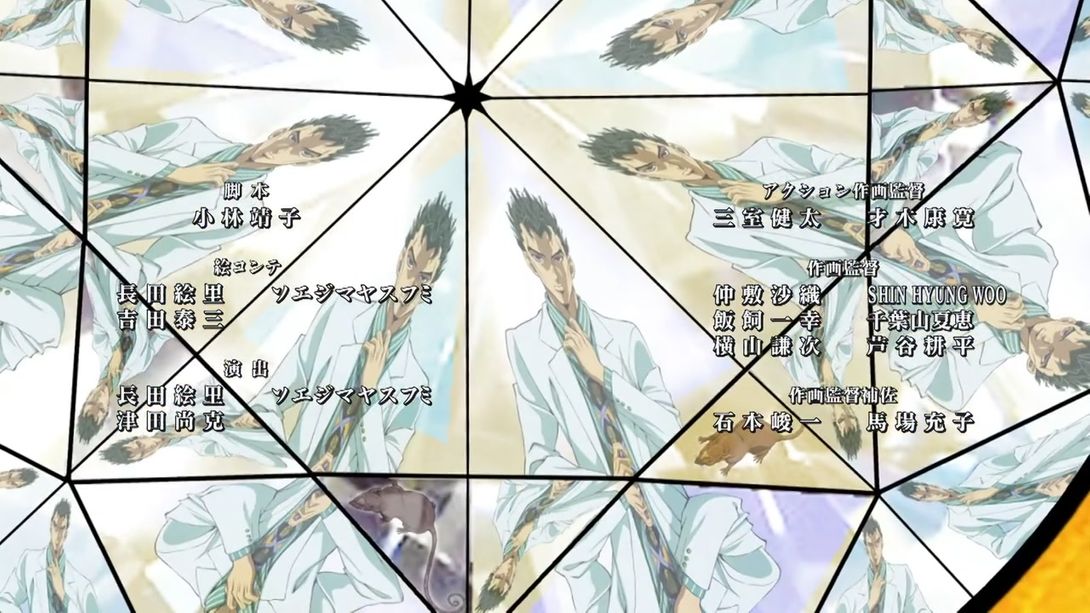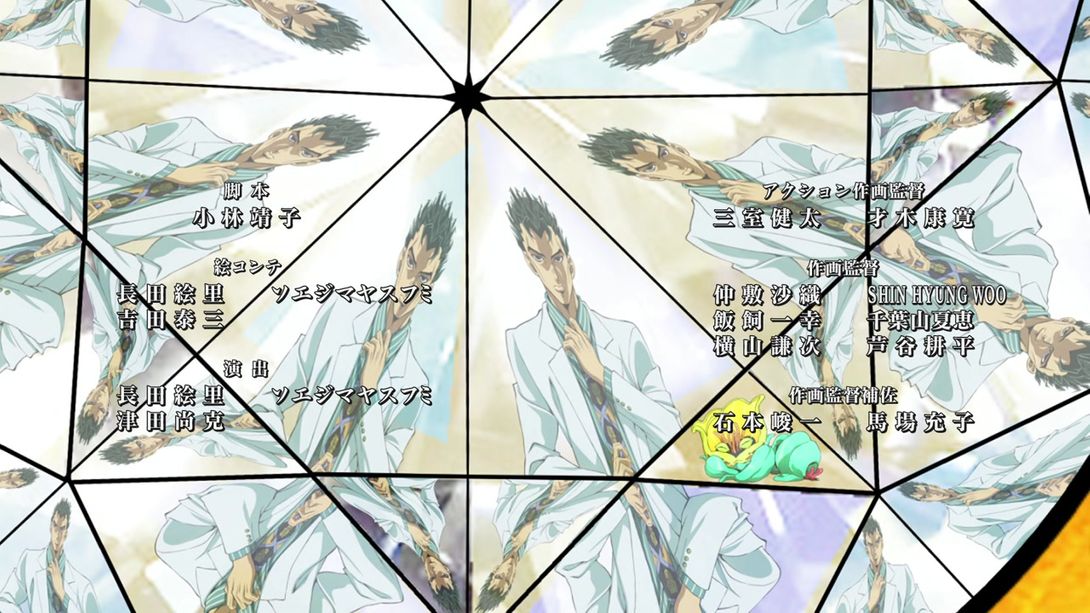 And that's a wrap for Episode #31! Once again, I apologize for the super long wait, but sometimes real life has to take precedence over this. I hope y'all had a good month, and let's pray they confirm Vento Aureo as soon as possible.
Be good, and I'll see you next time (which hopefully is next week)!
Bye!