What is up my good fellas? Welcome back to this here fine establishment for out second-to-last appointment with Vento Aureo: Episode #38, "Gold Experience Requiem"! This will be a shorter and less eventful post compared to the last couple, so grab a (smaller) snack and sit back on a (smaller, less comfortable) chair, because we're about to plunge the (relatively shallow) depths of this comparison together, friends!
Let's go!
Today's first difference is this couple of animations, now beautifully rendered in all their bright & sharp details: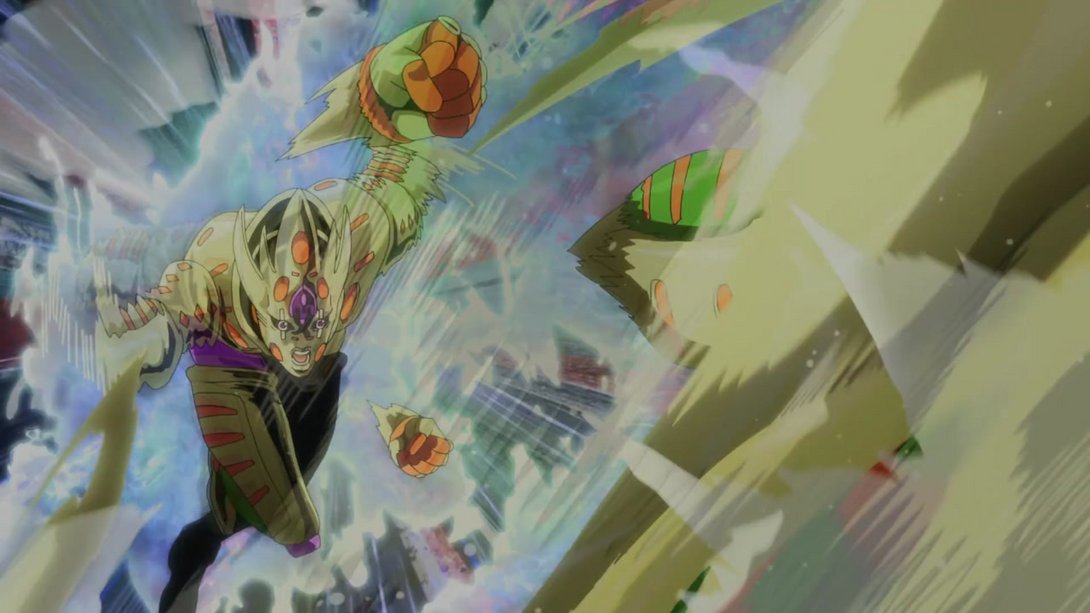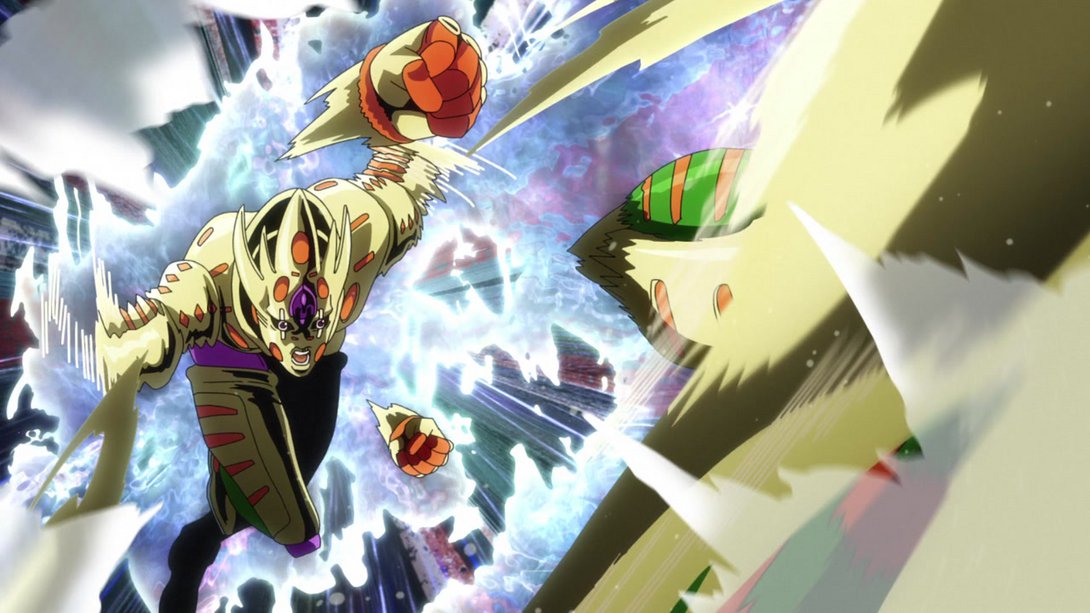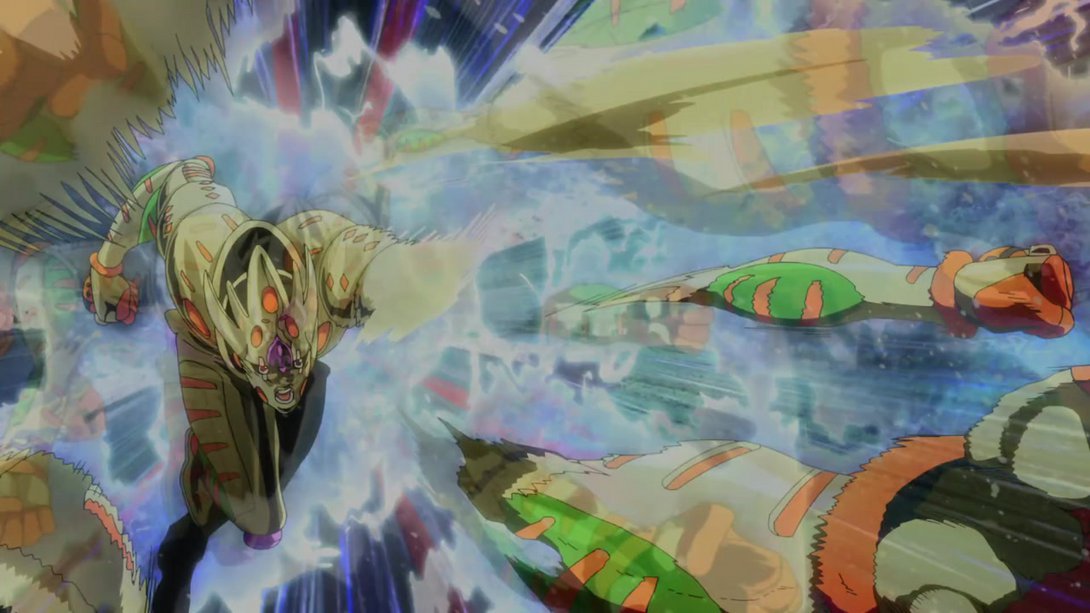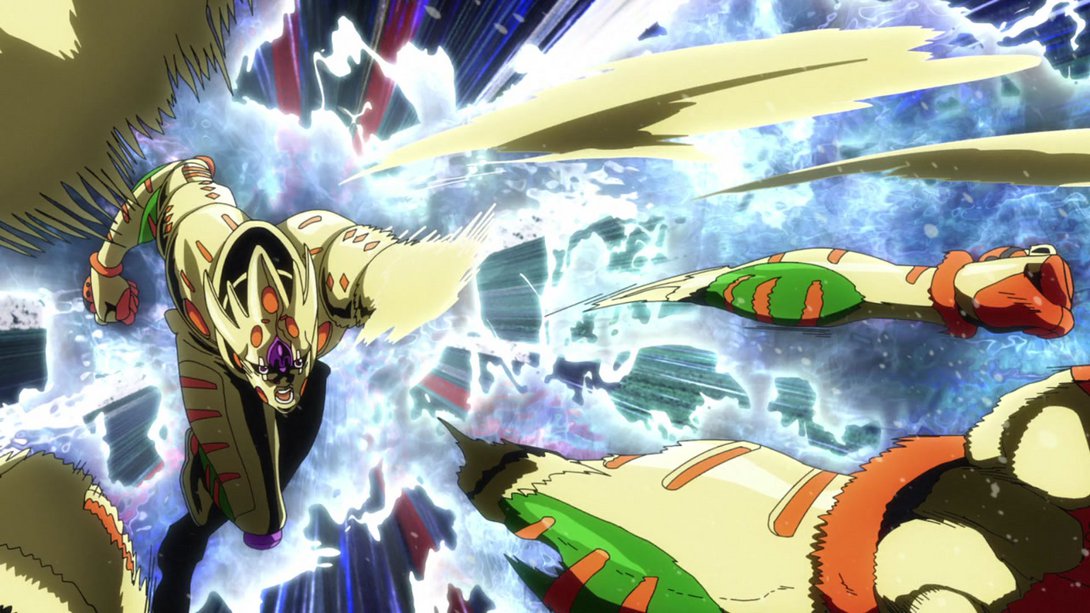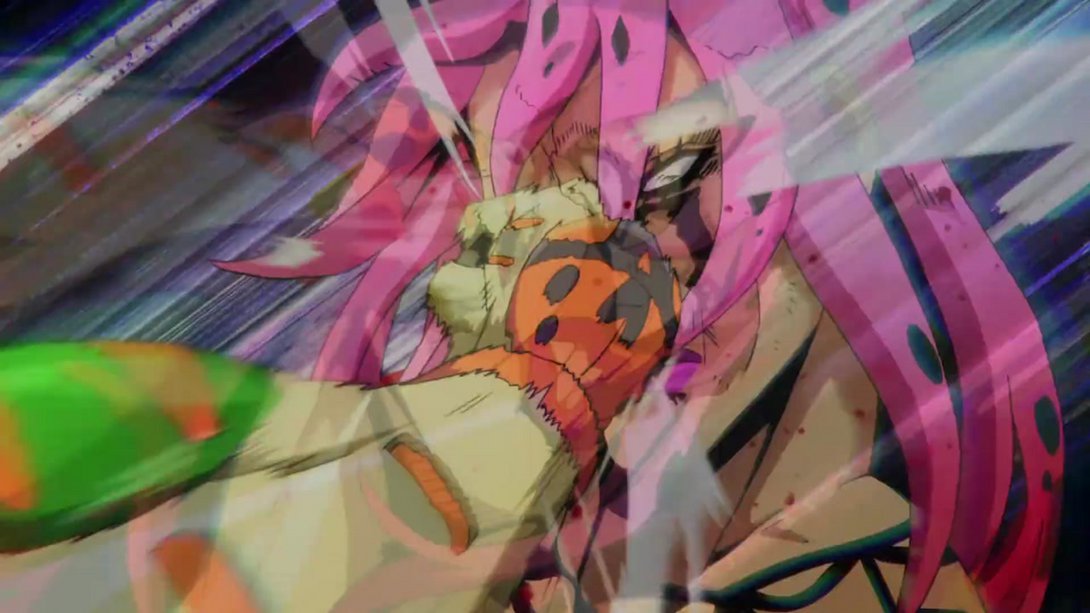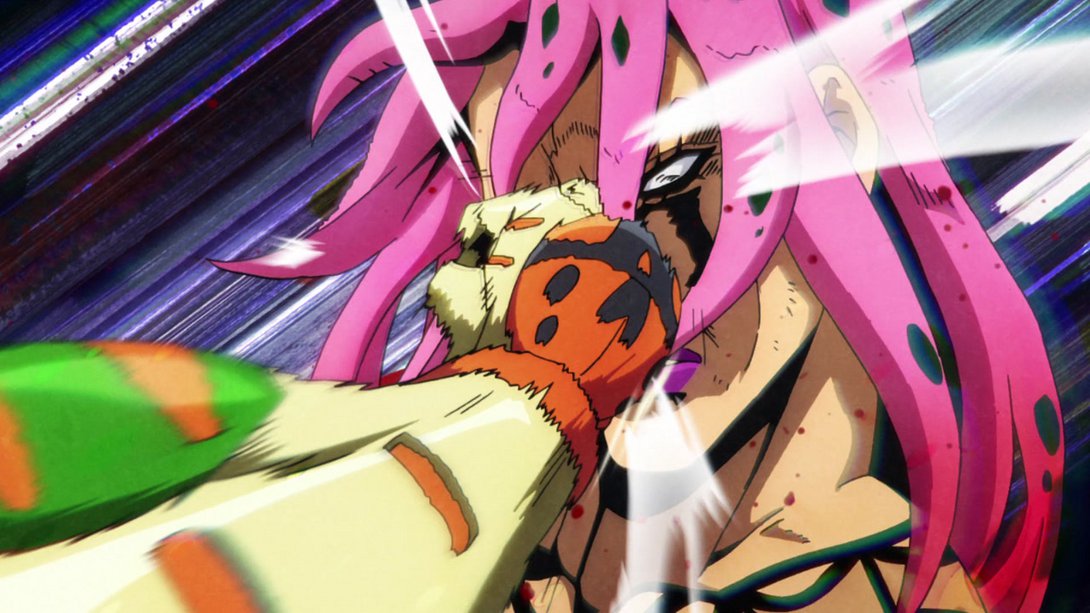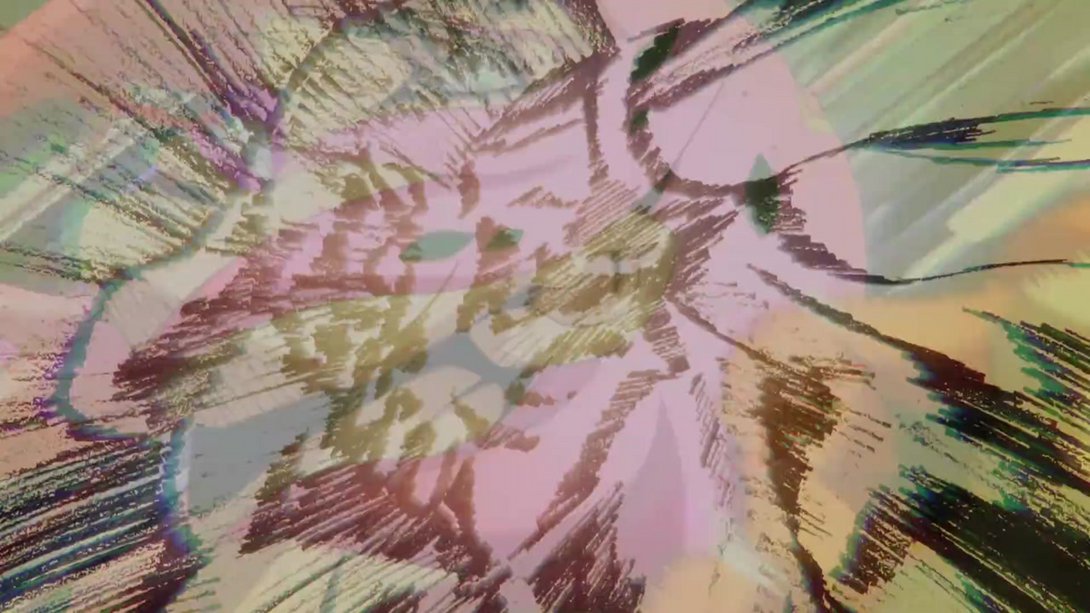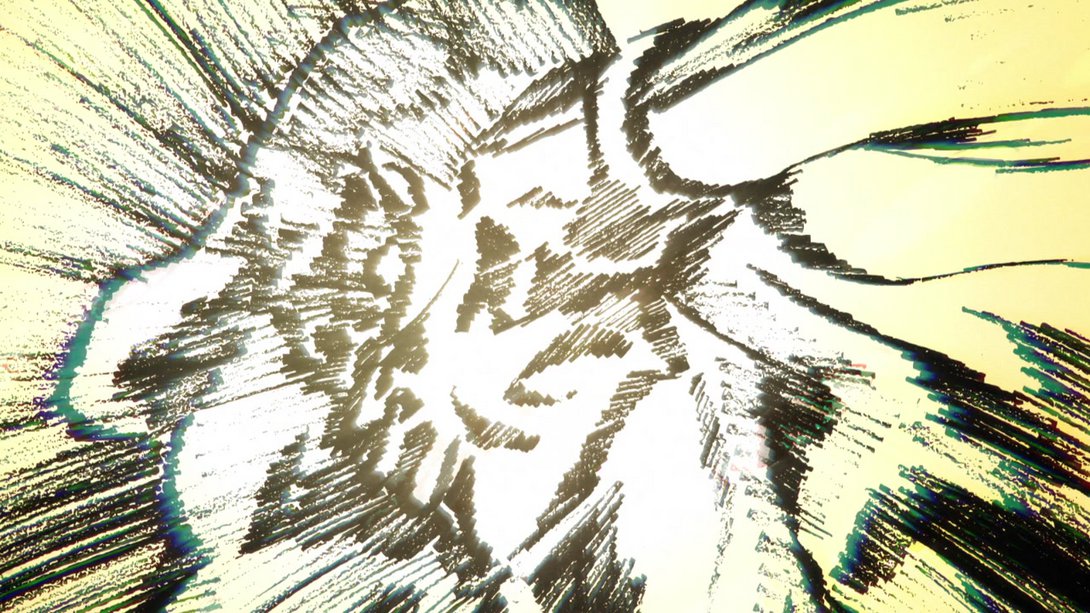 King Crimson's head has been retouched in some places, here…: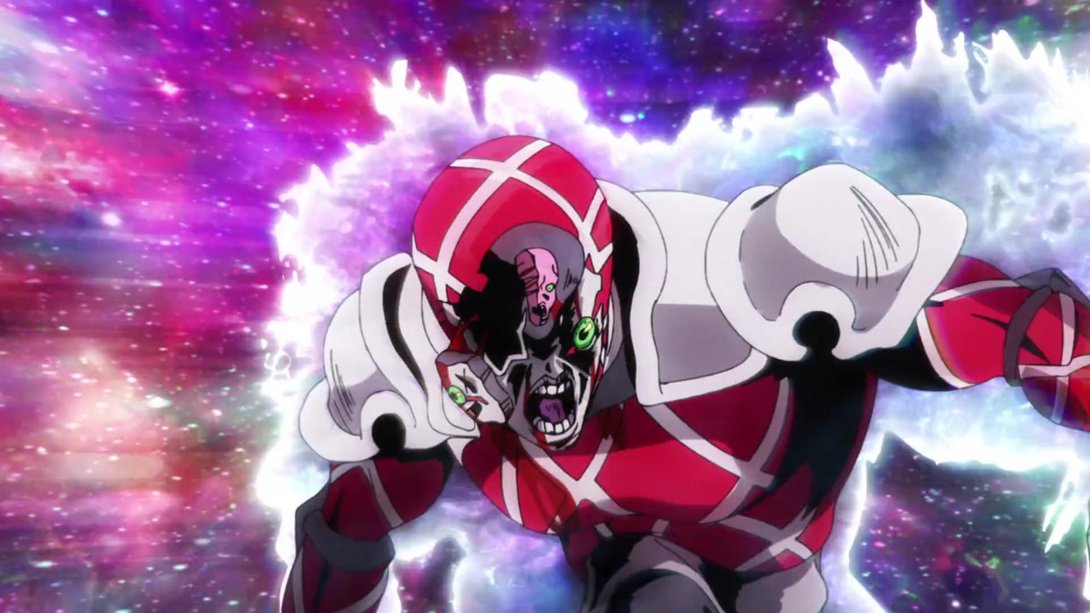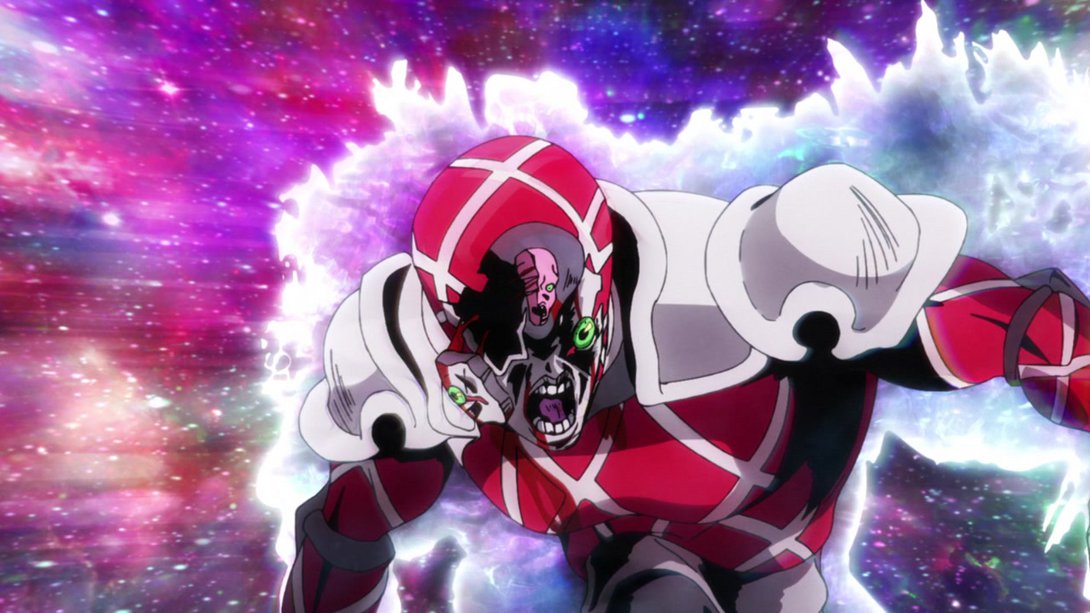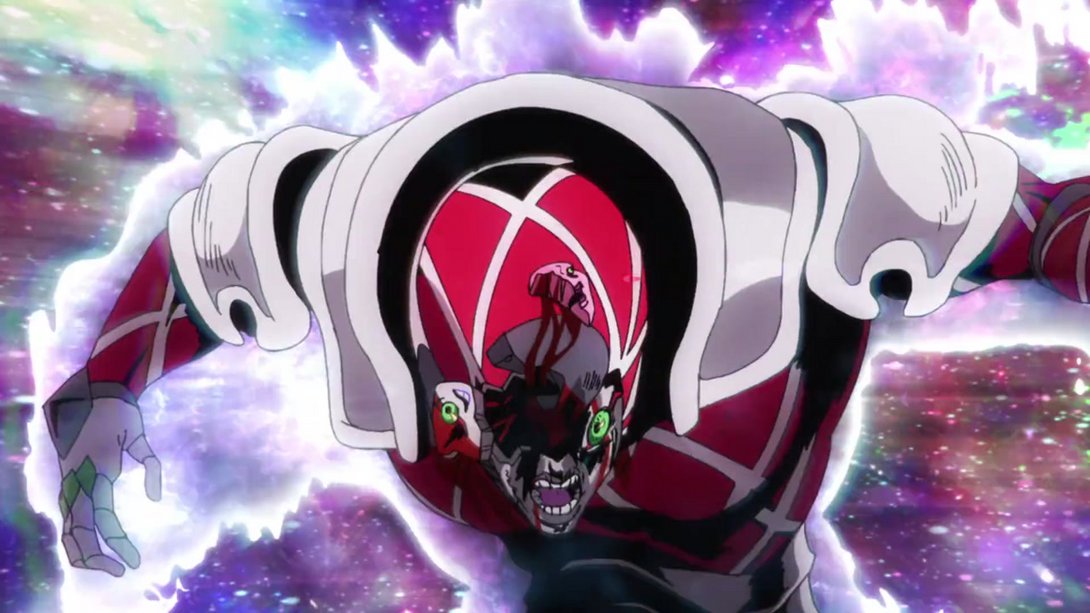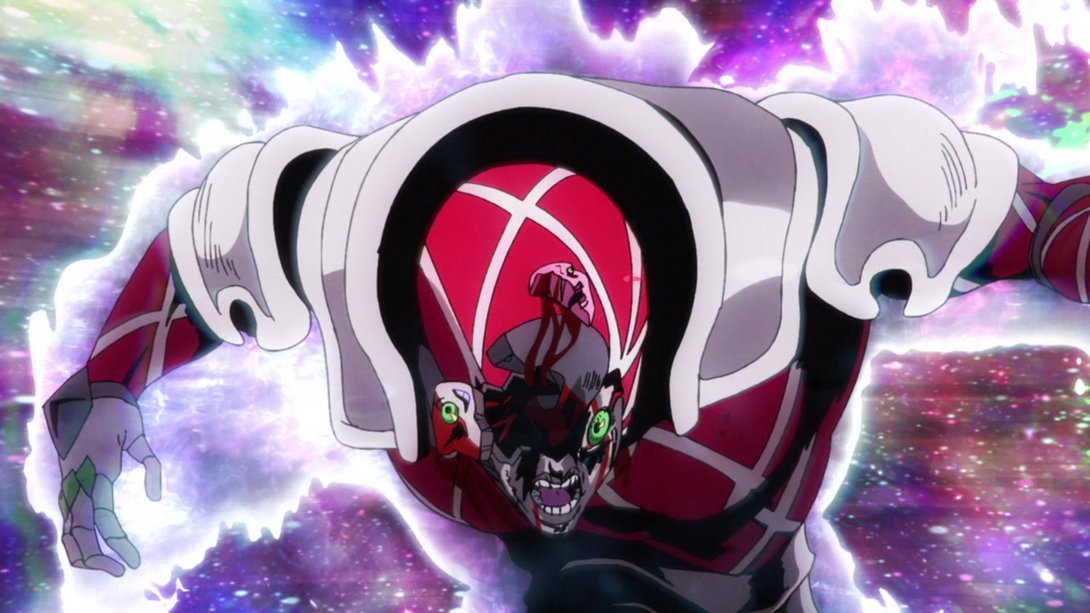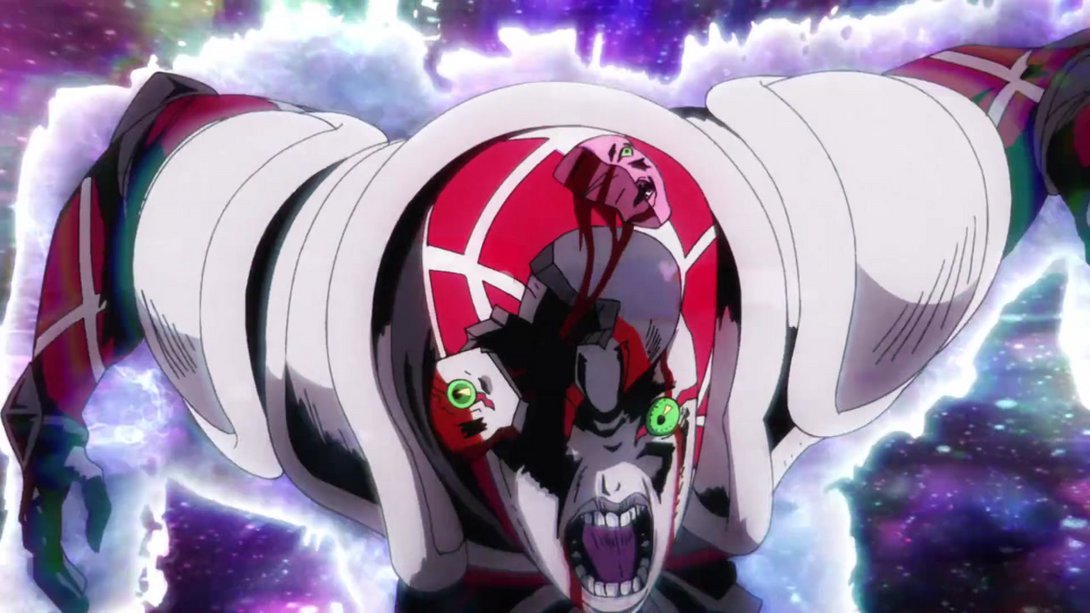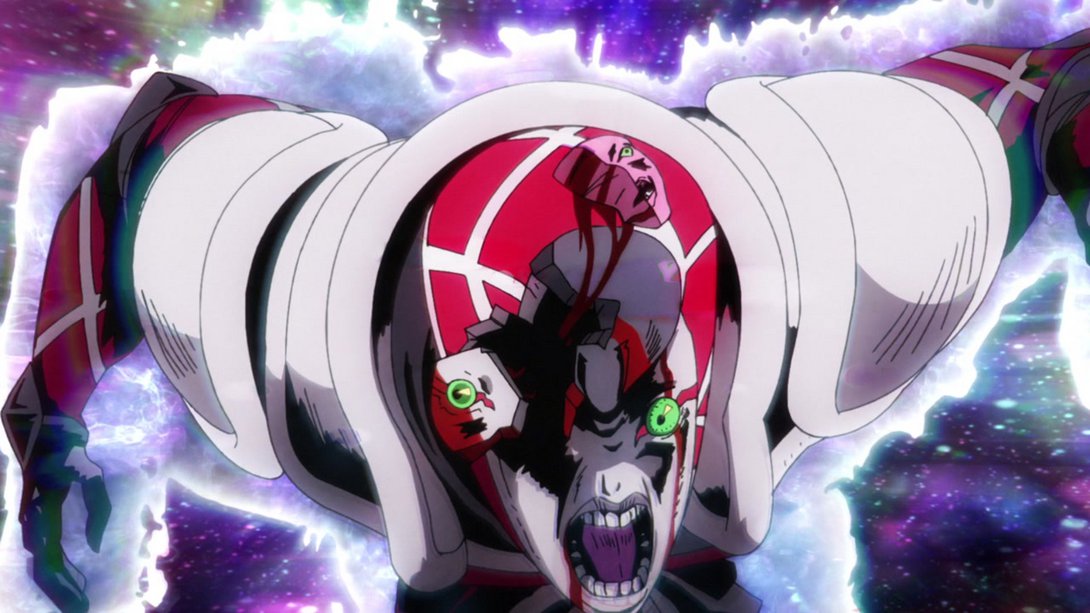 While here it's Gold Experience Requiem who has received a significant retouch! In addition, the background is different, there is a new distortion along the edges and its aura is also looking different in places. Forgive me the frame barrage, but there's just A LOT to take a look at: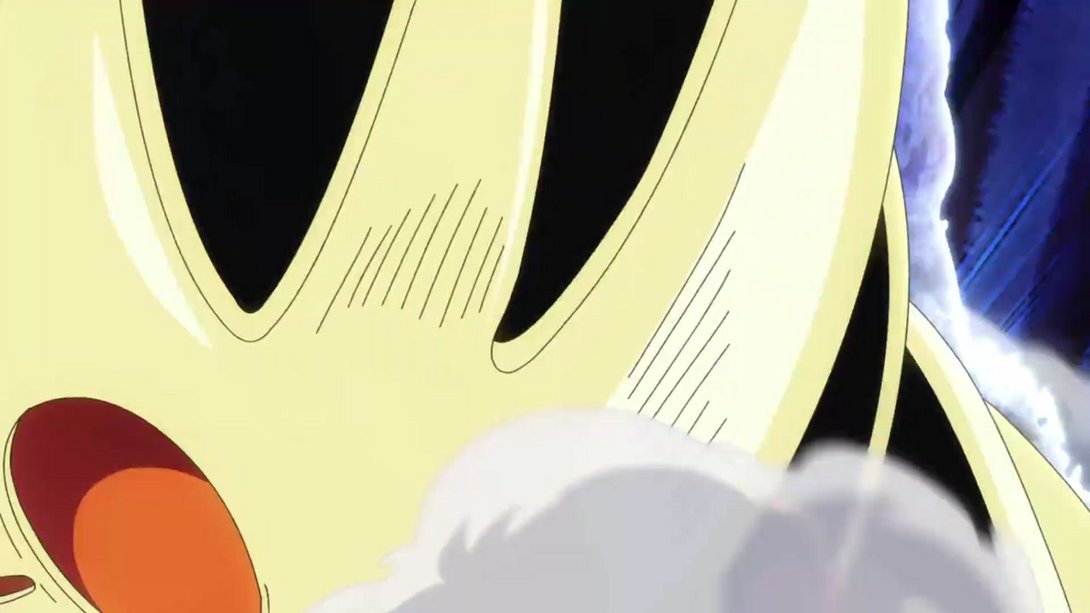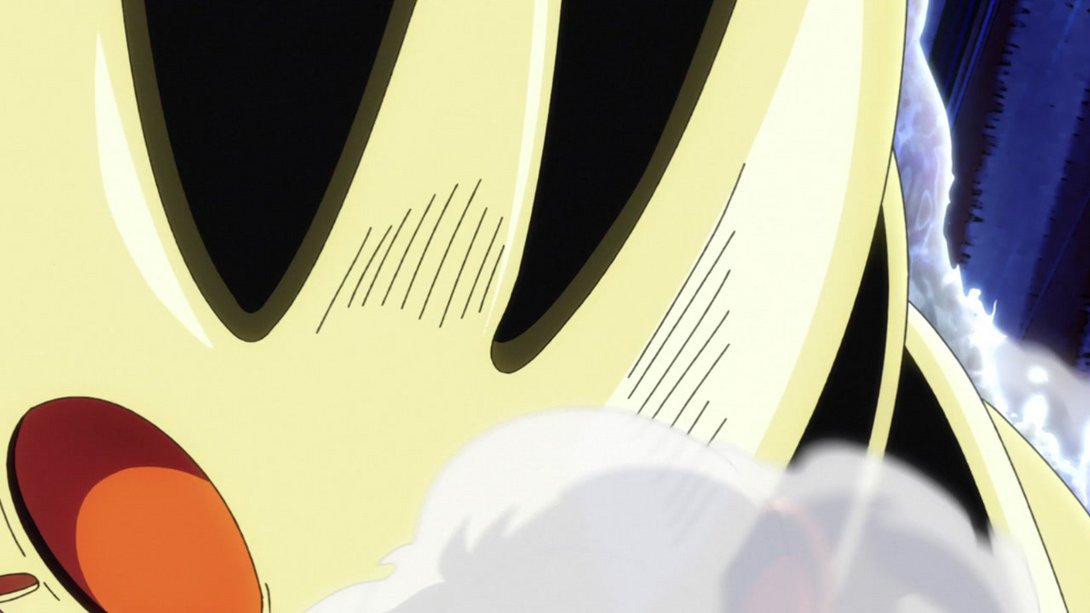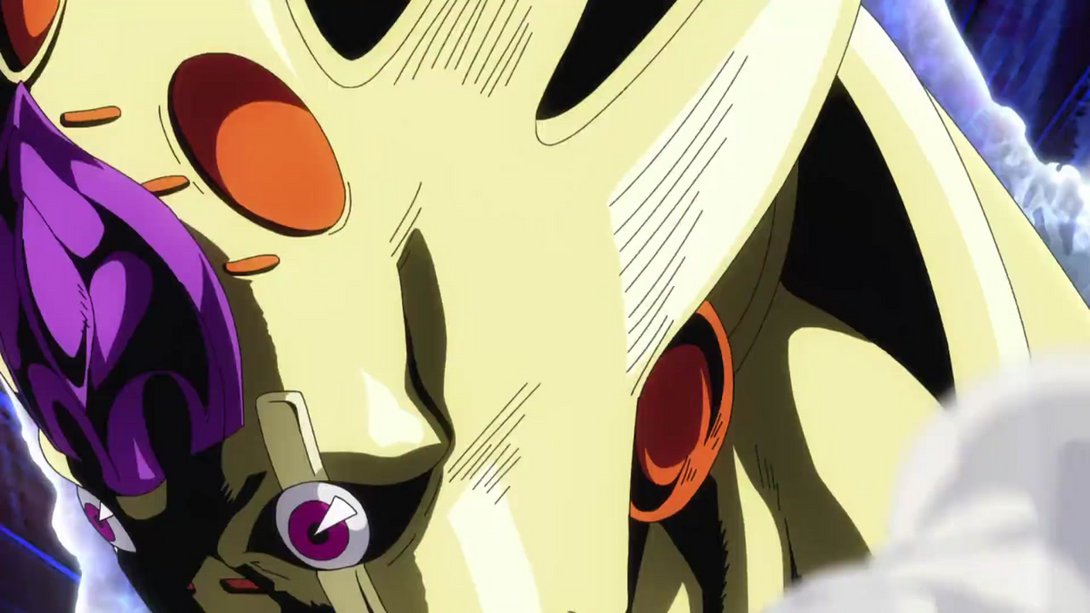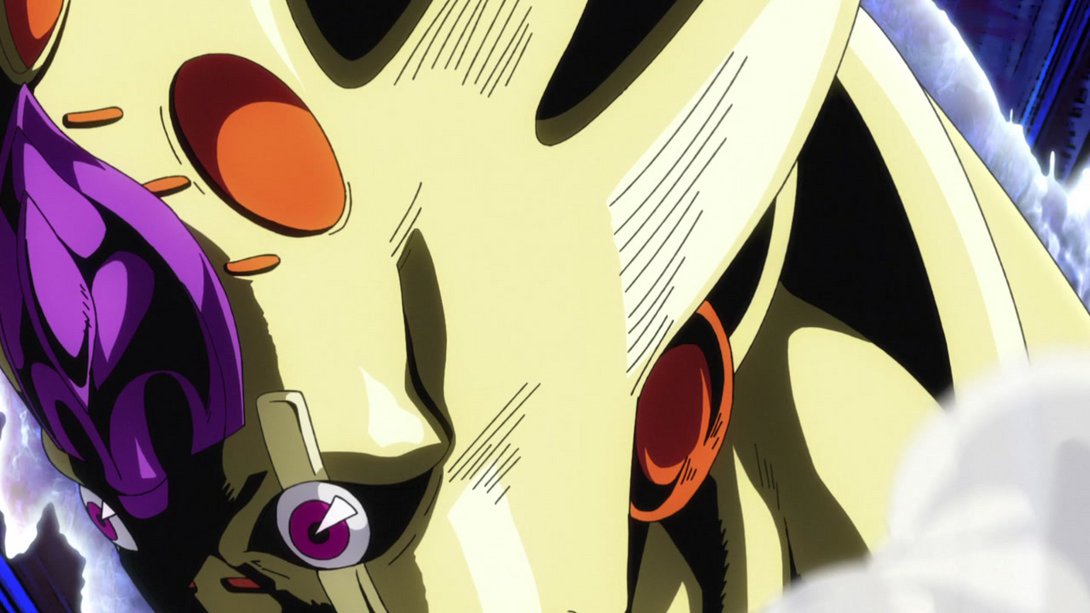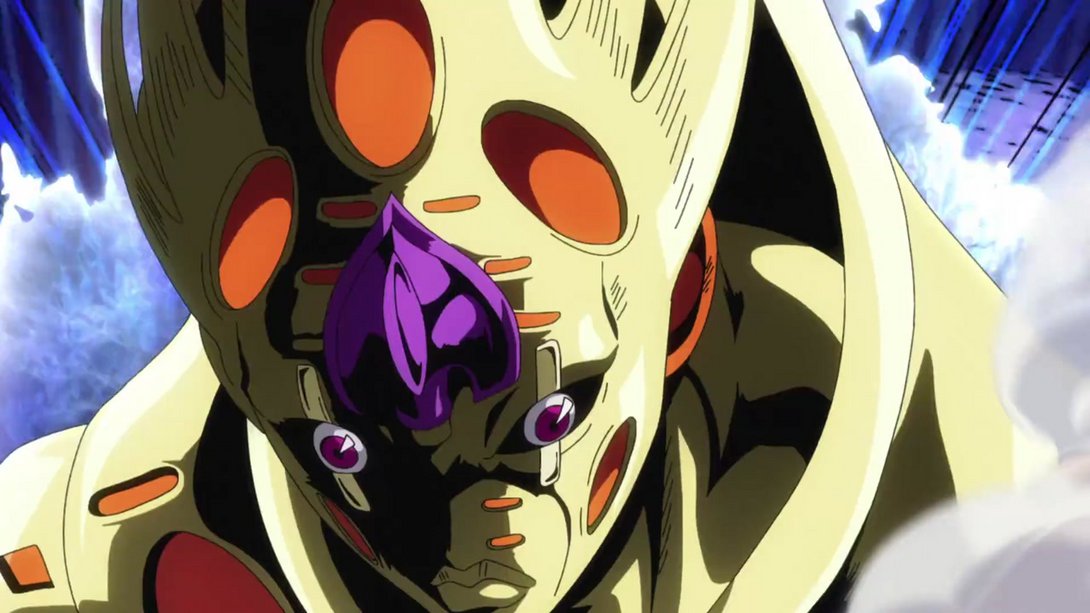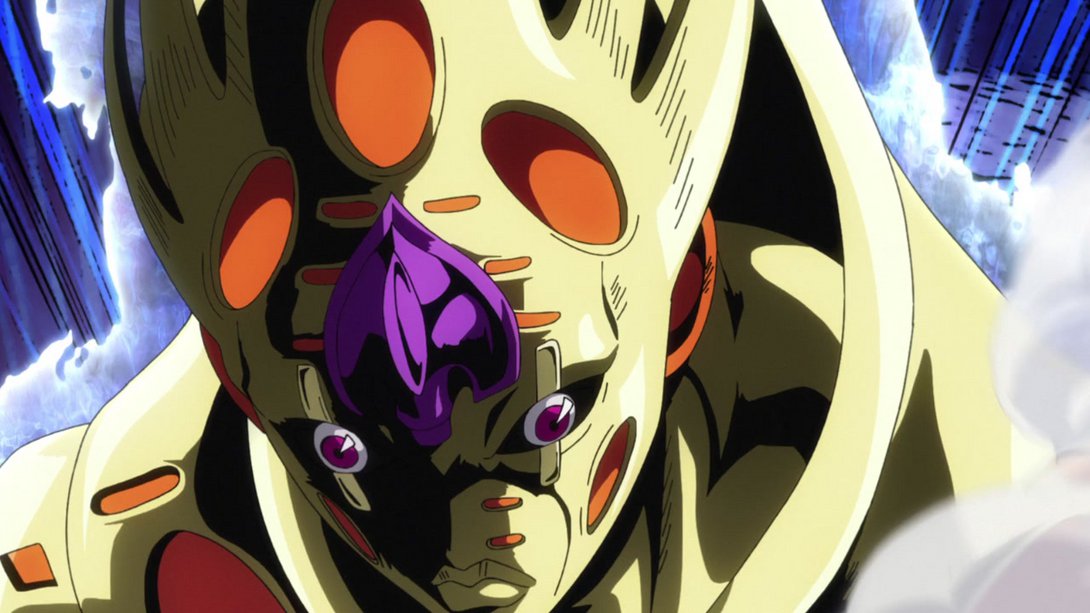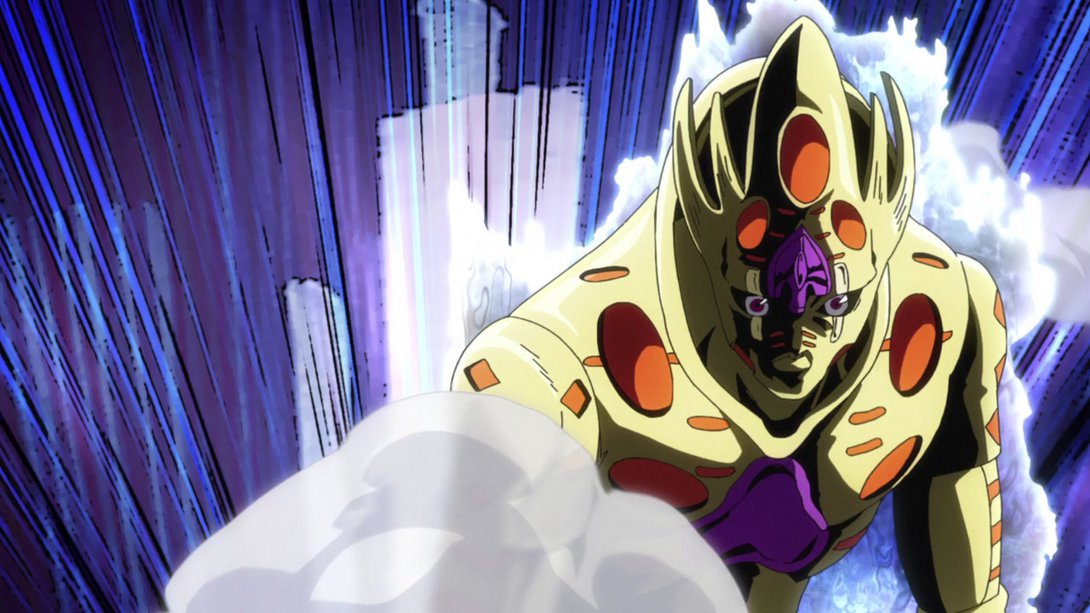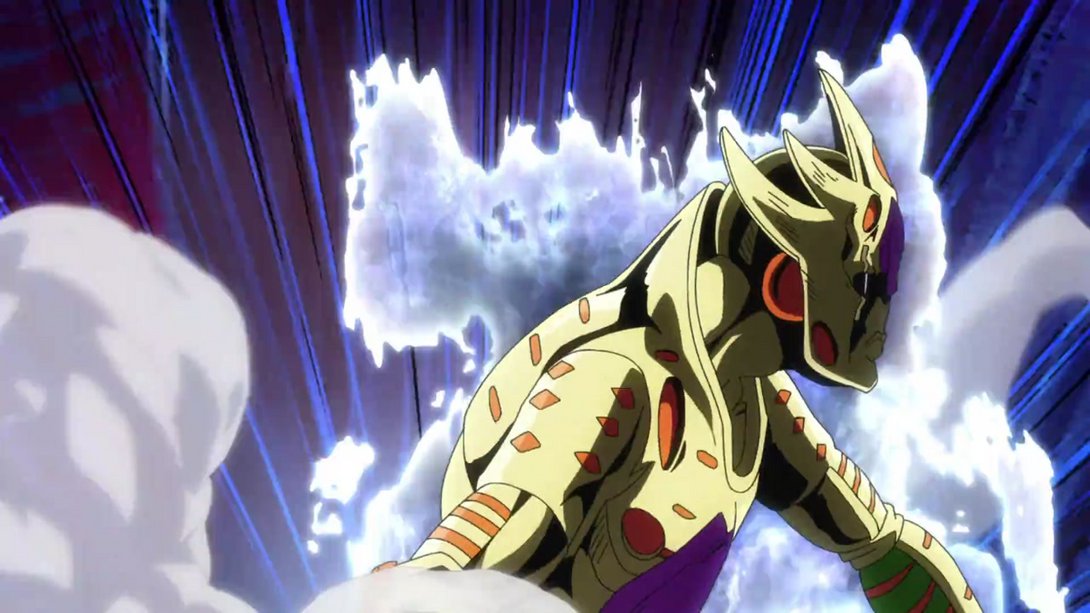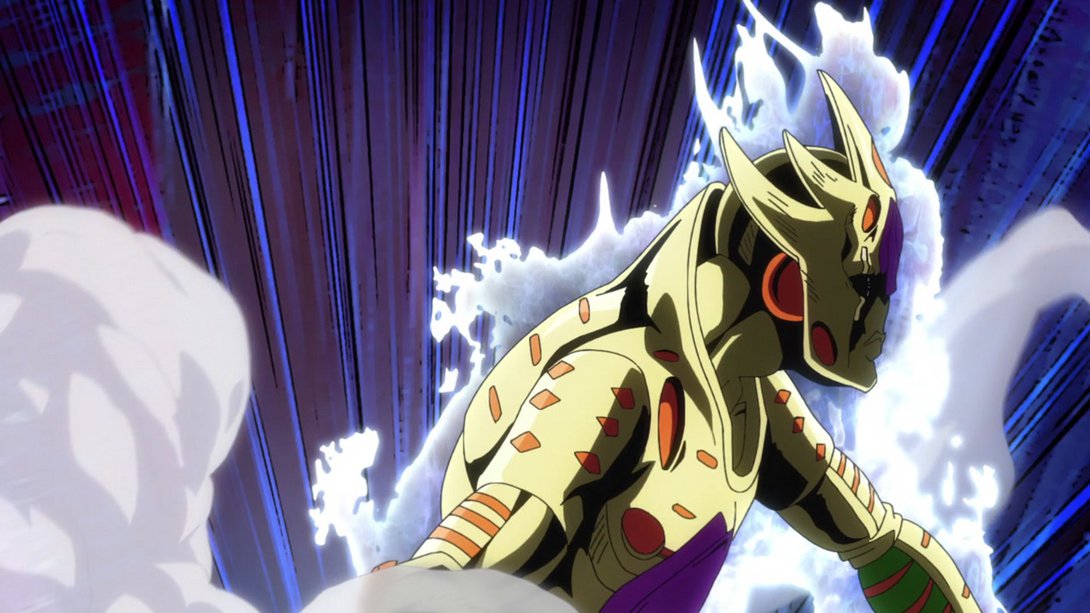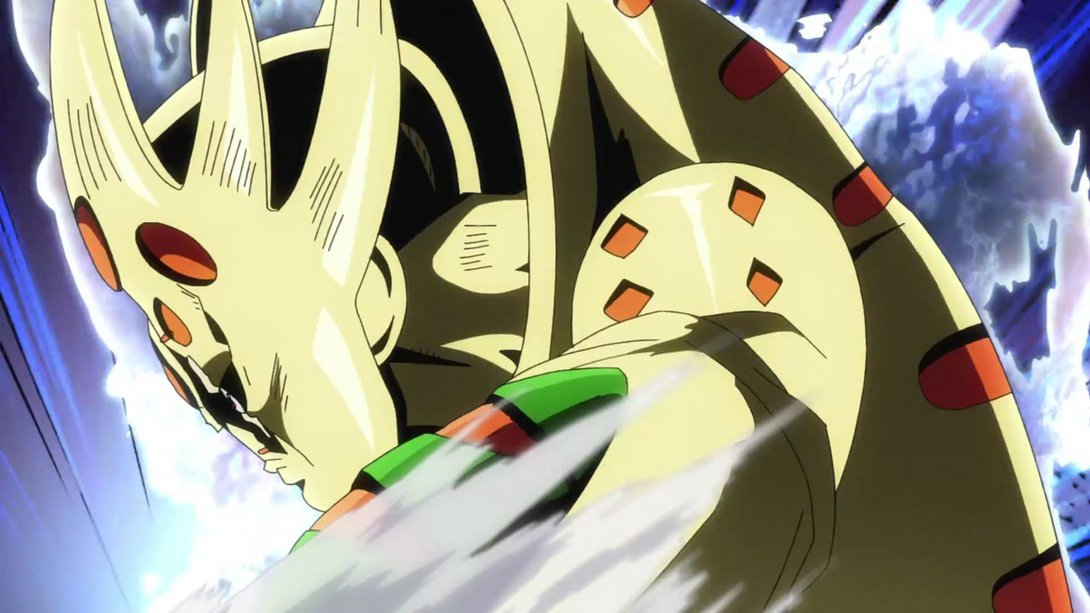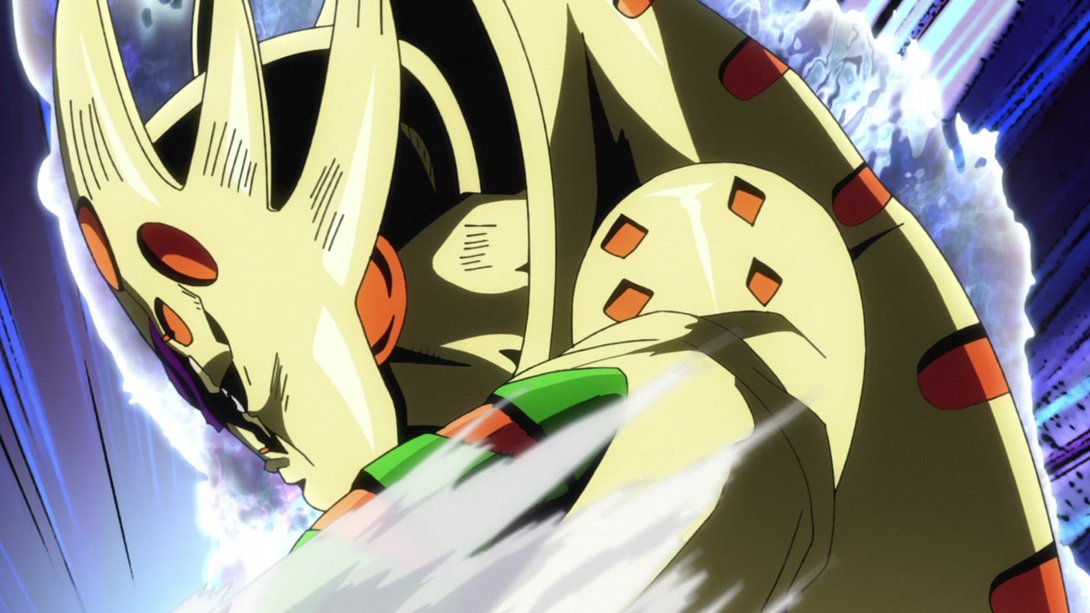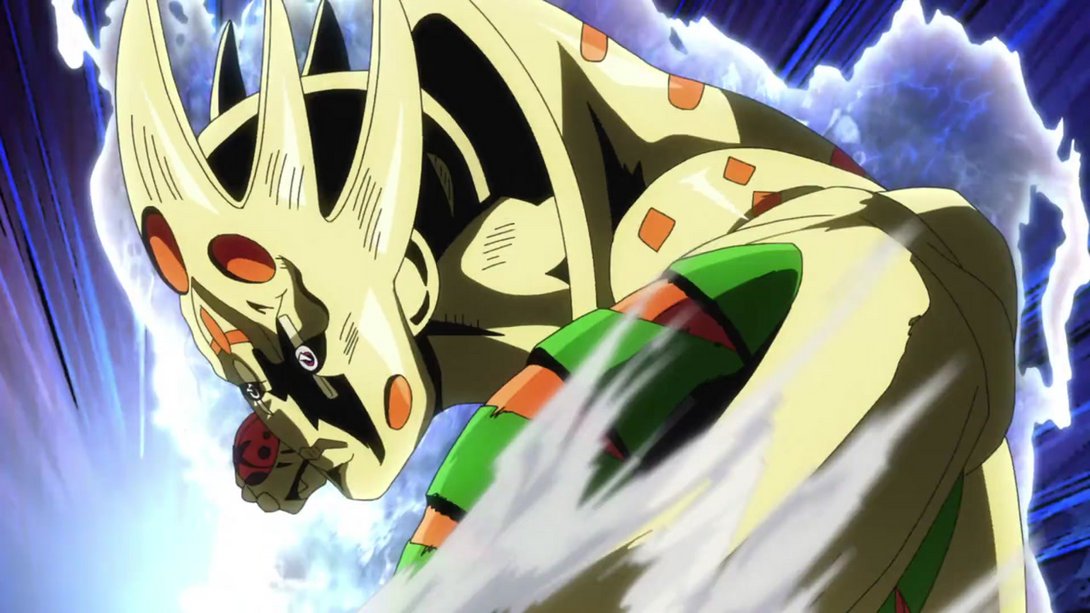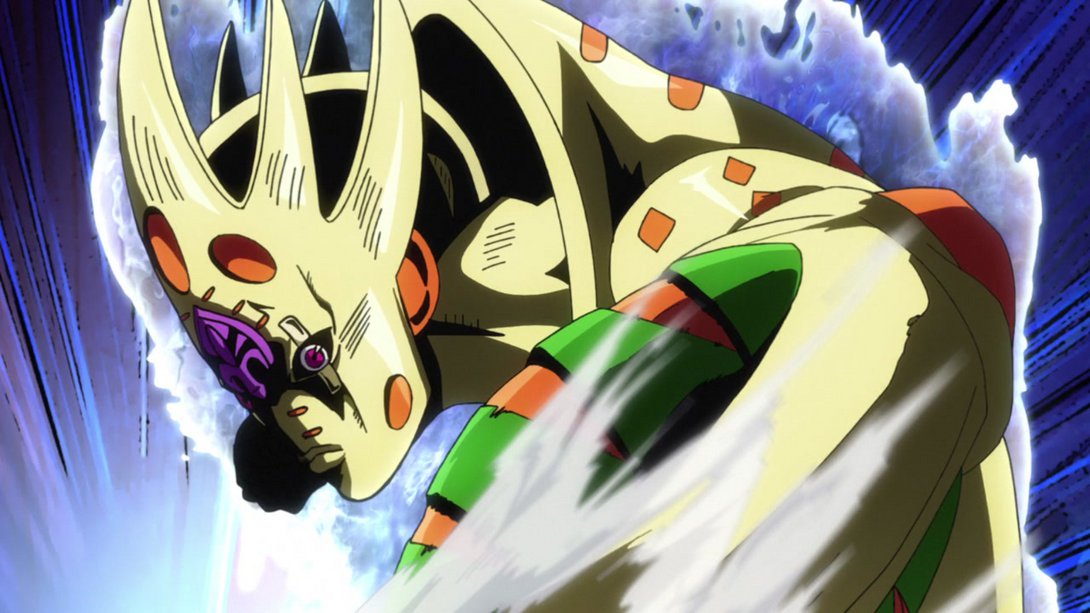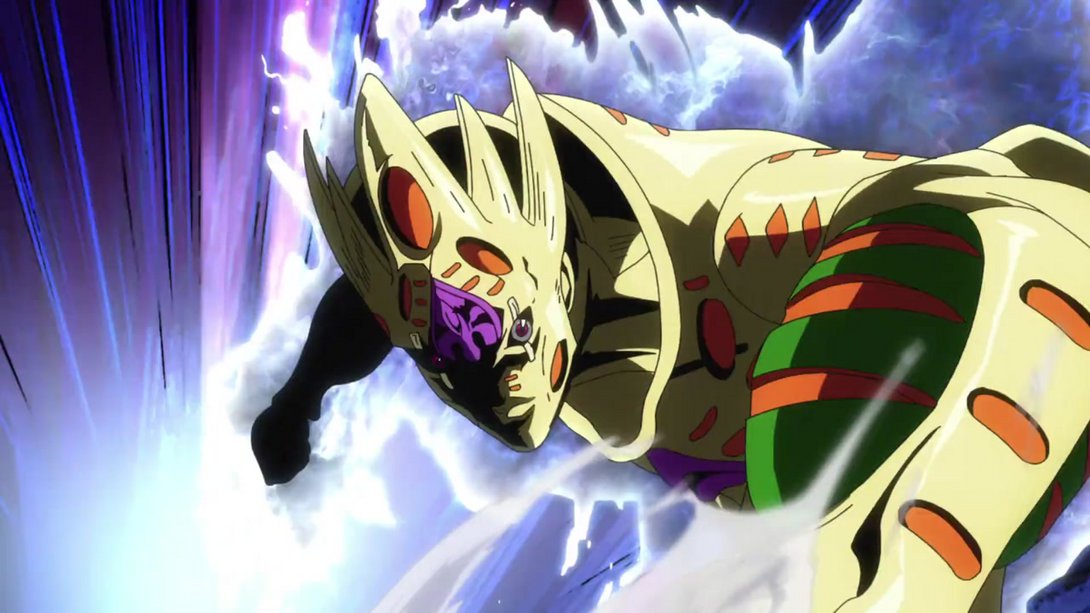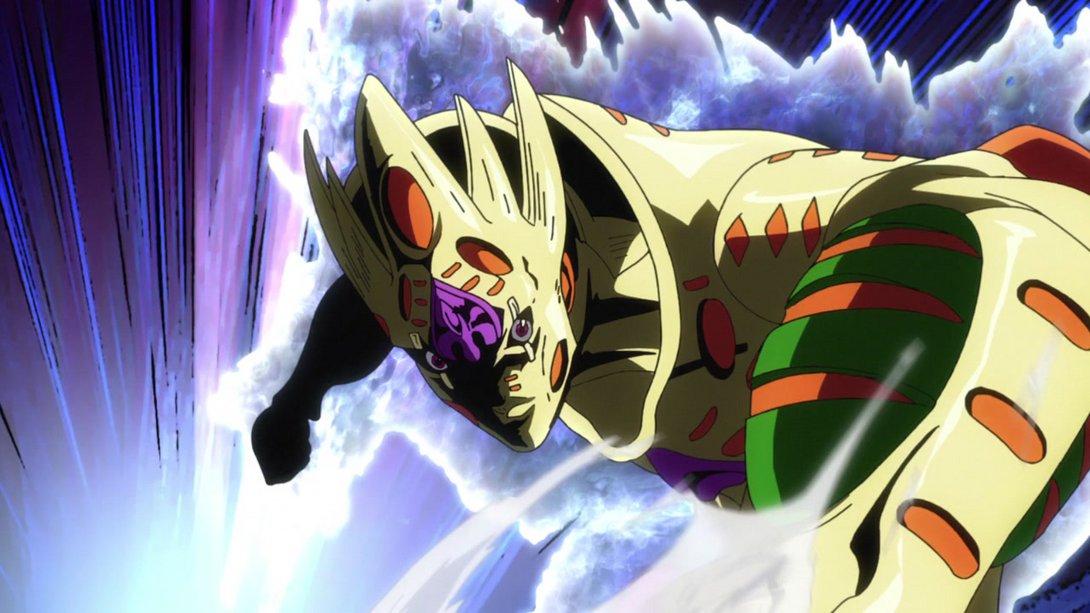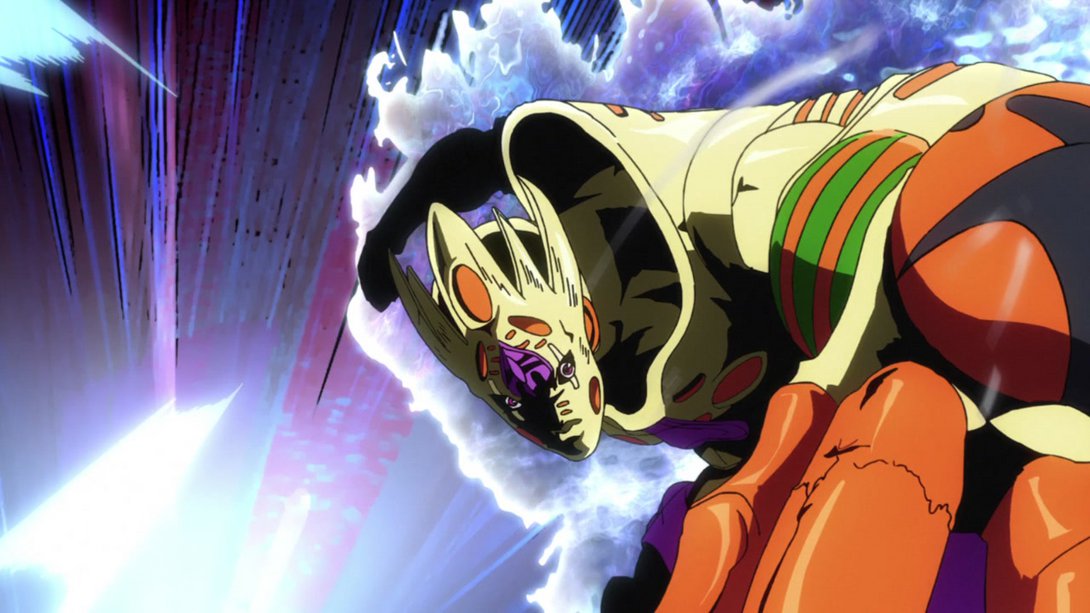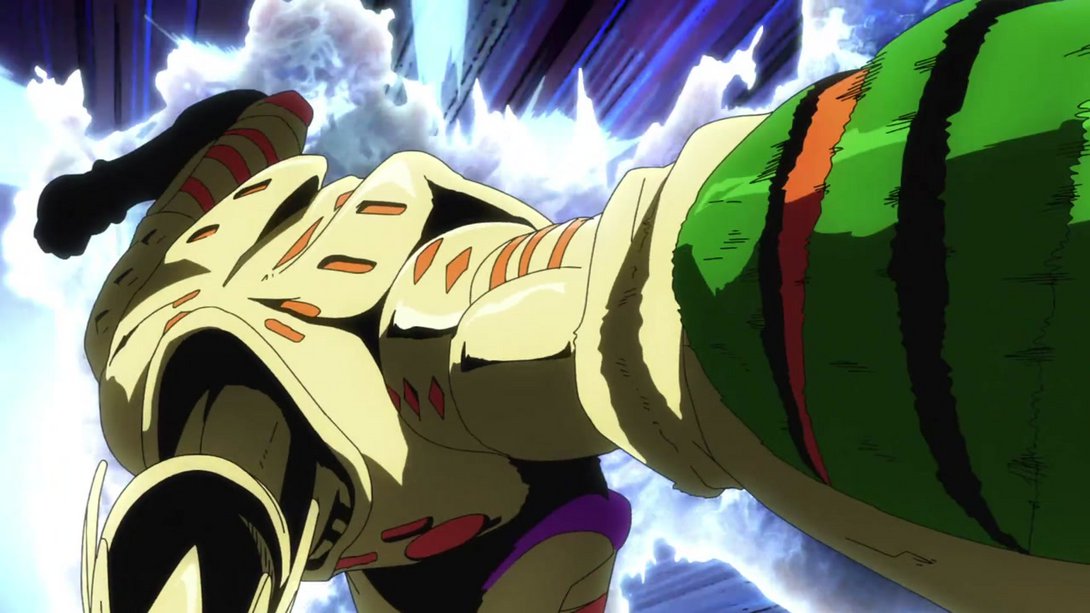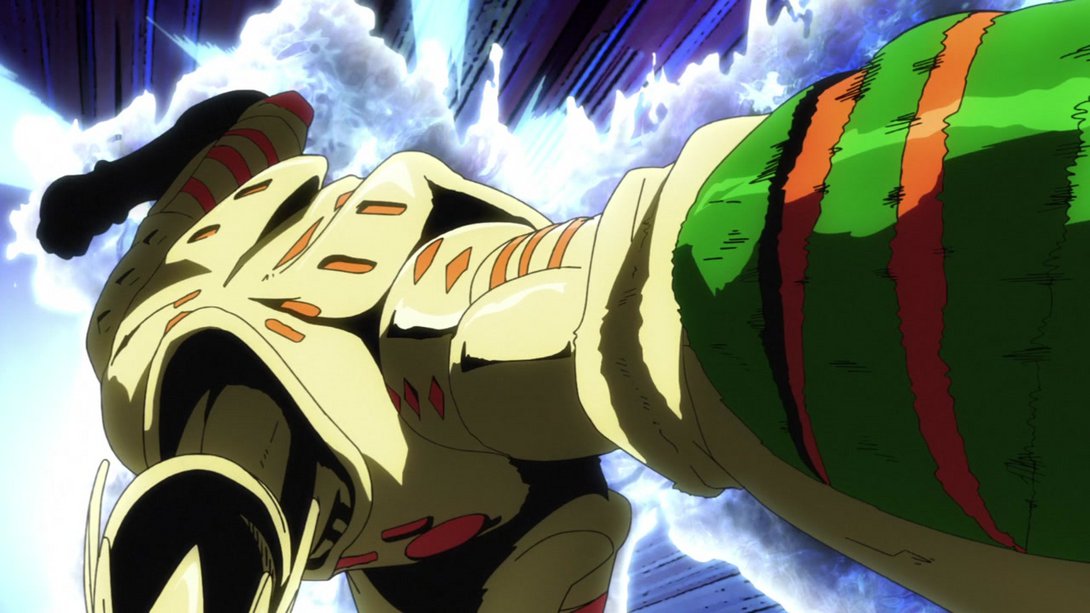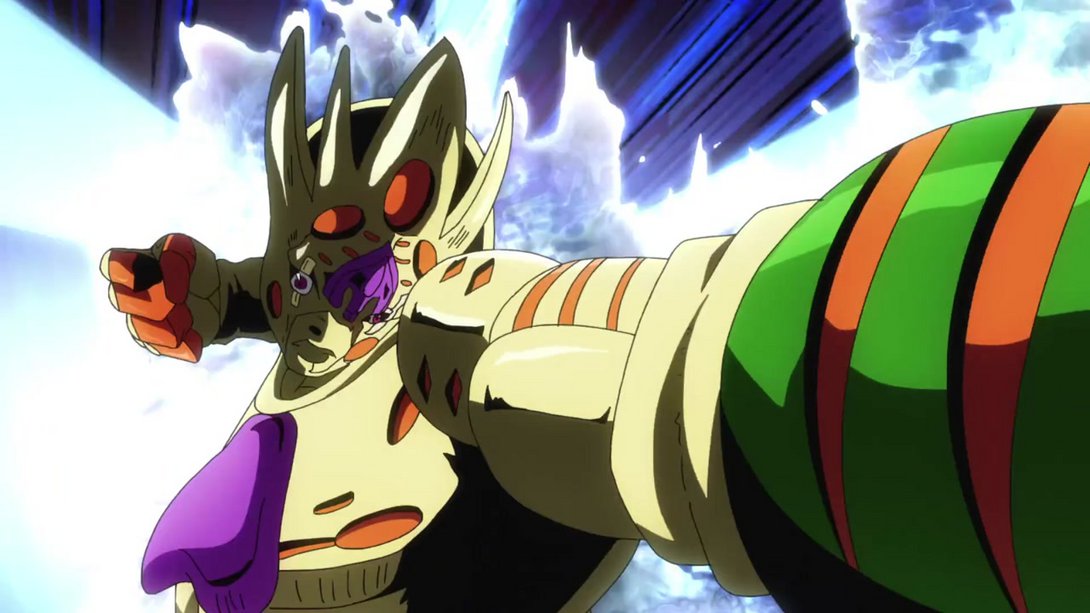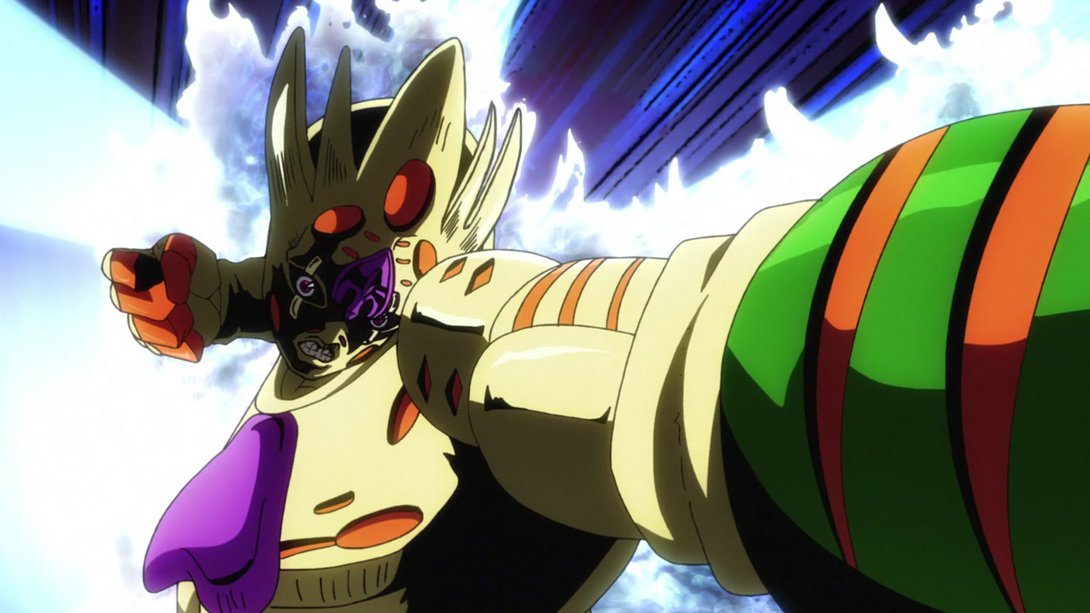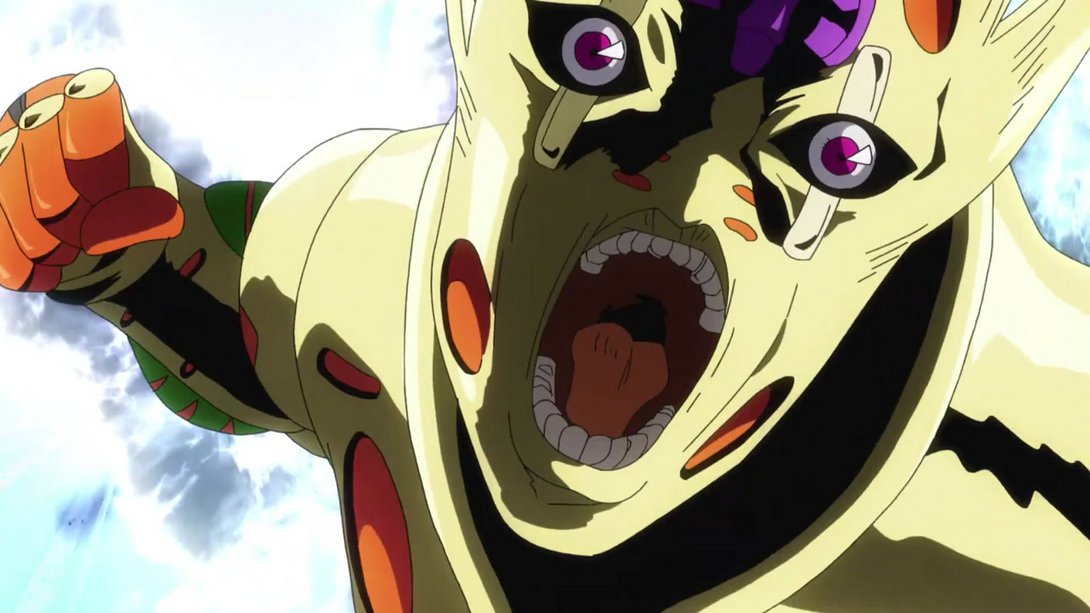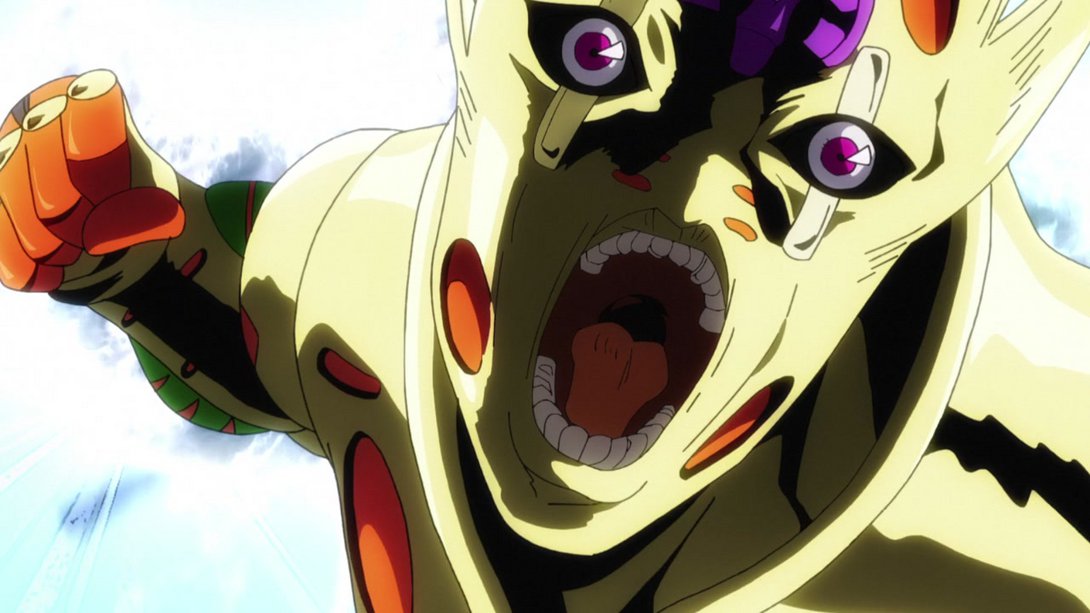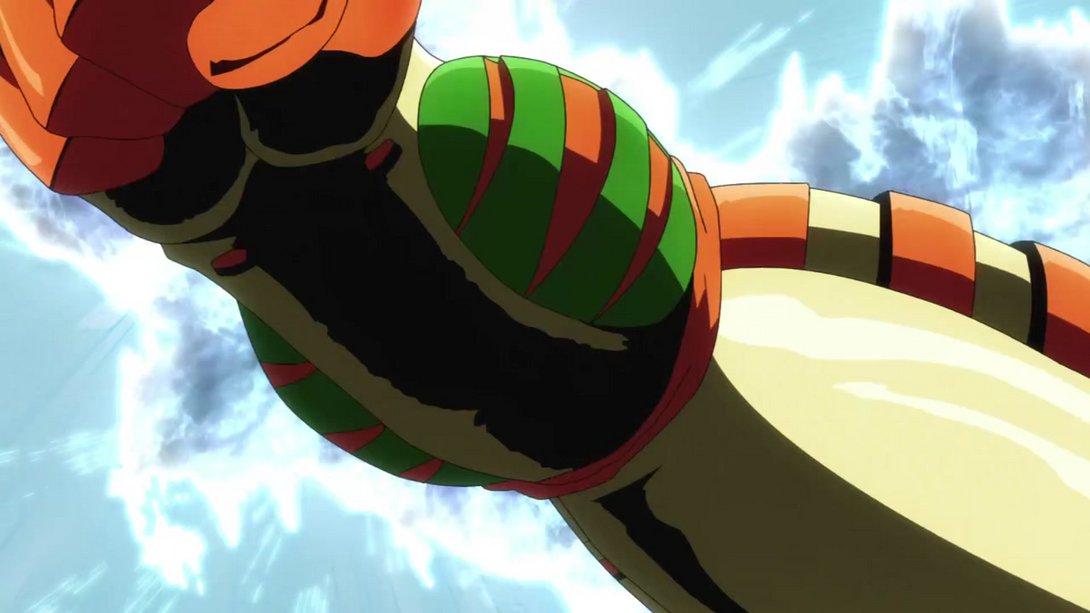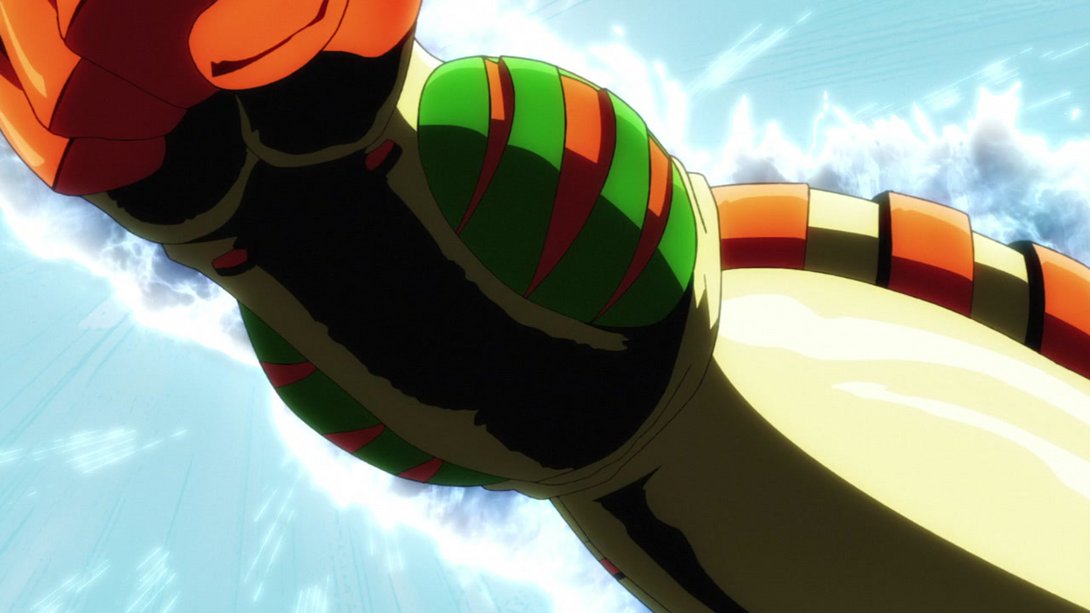 Let's take a look at it in motion, shall we?:
Here we have the final version of the opening's punch barrage, now sporting Gold Experience Requiem: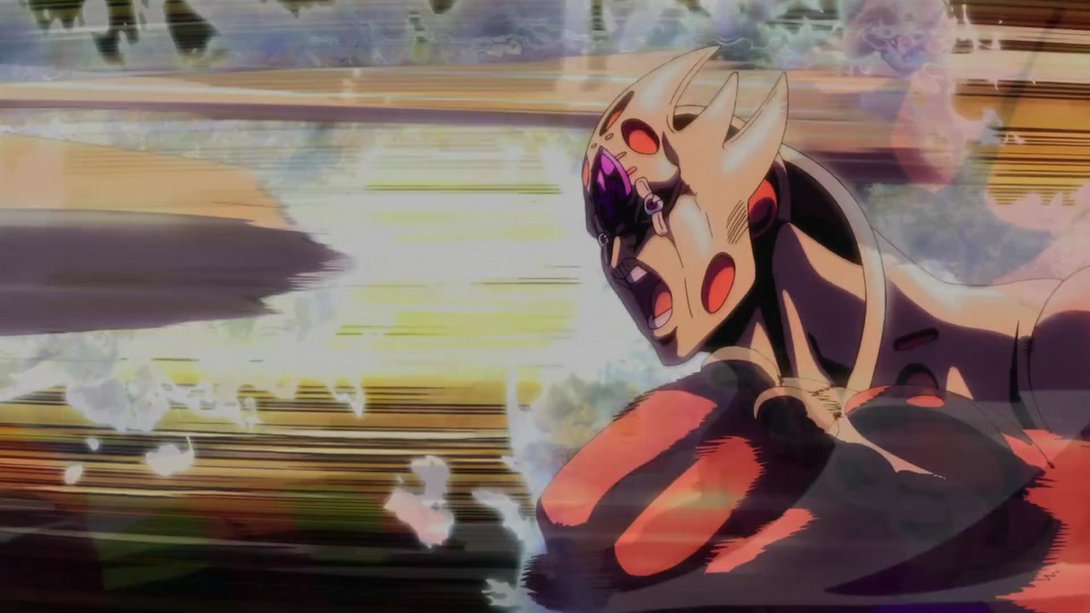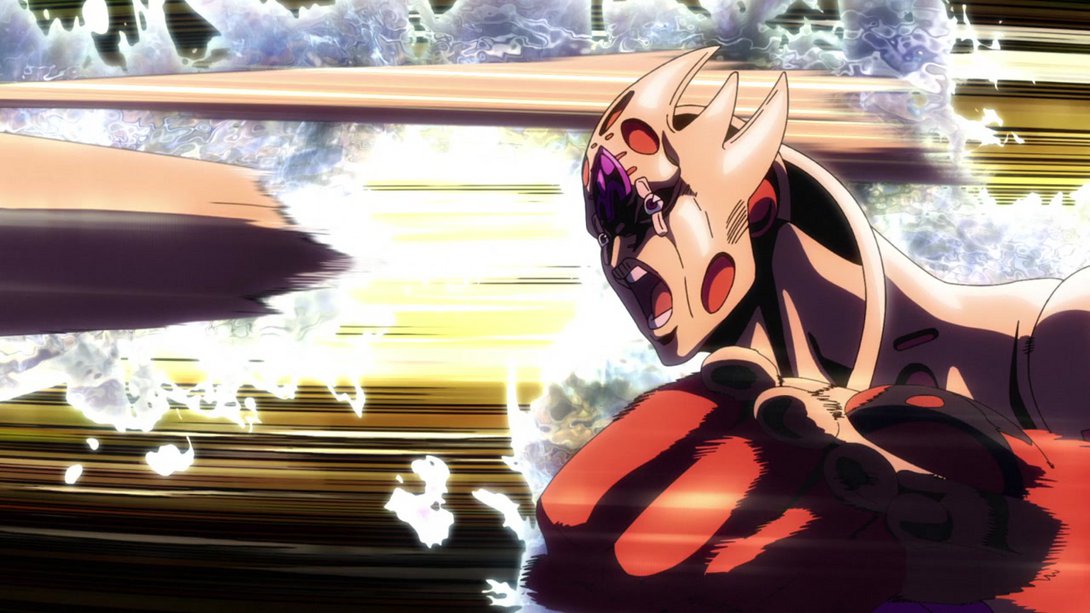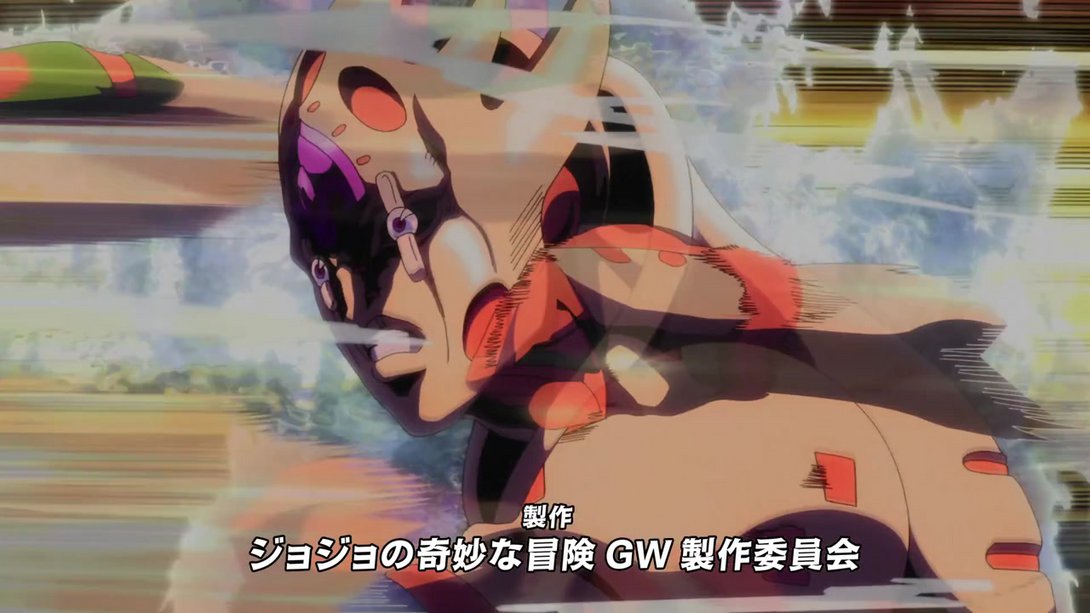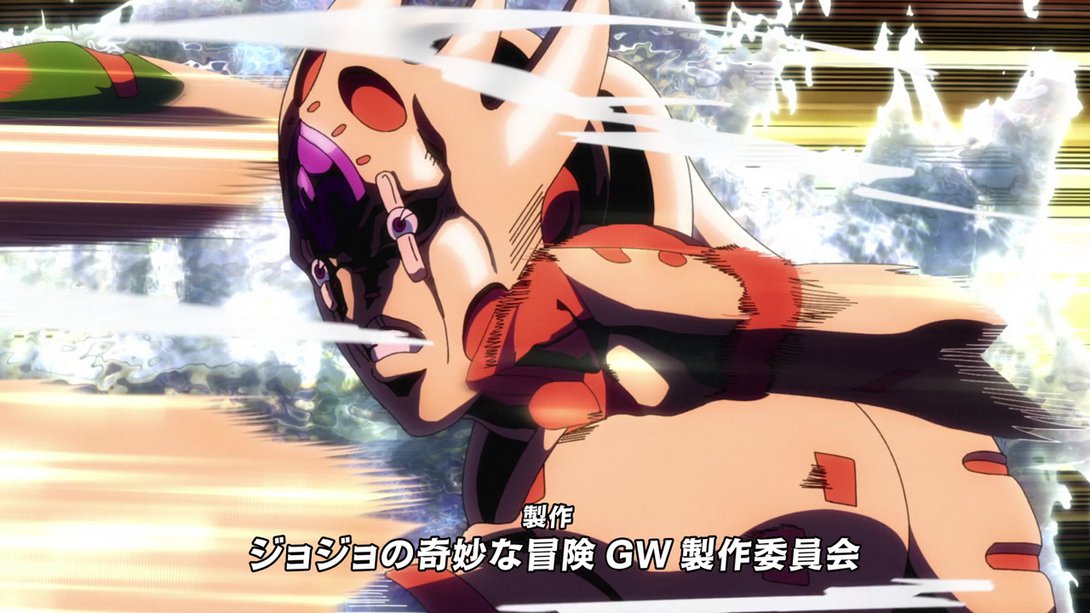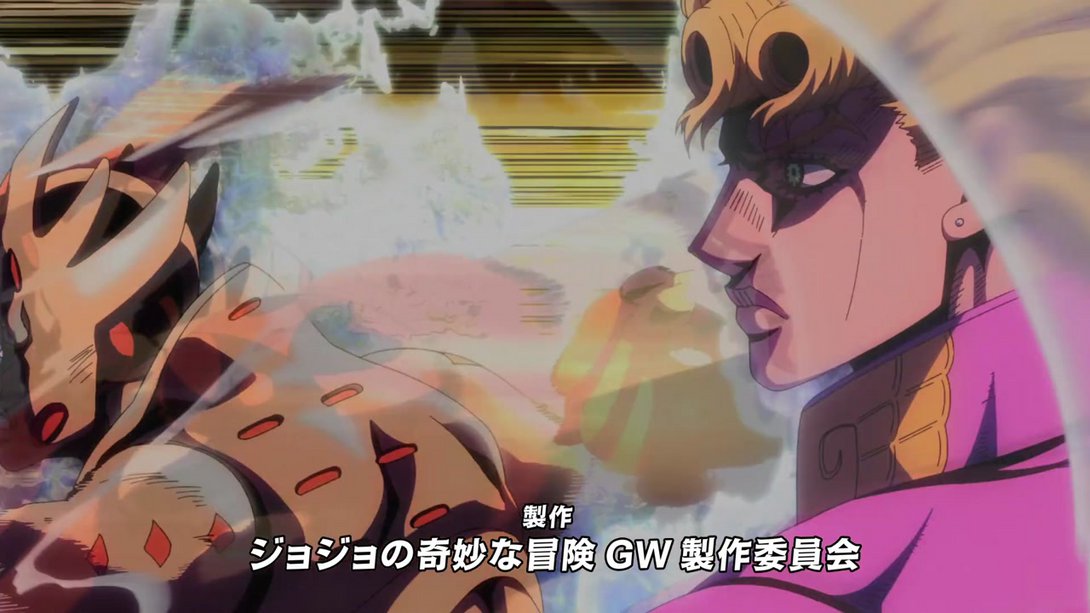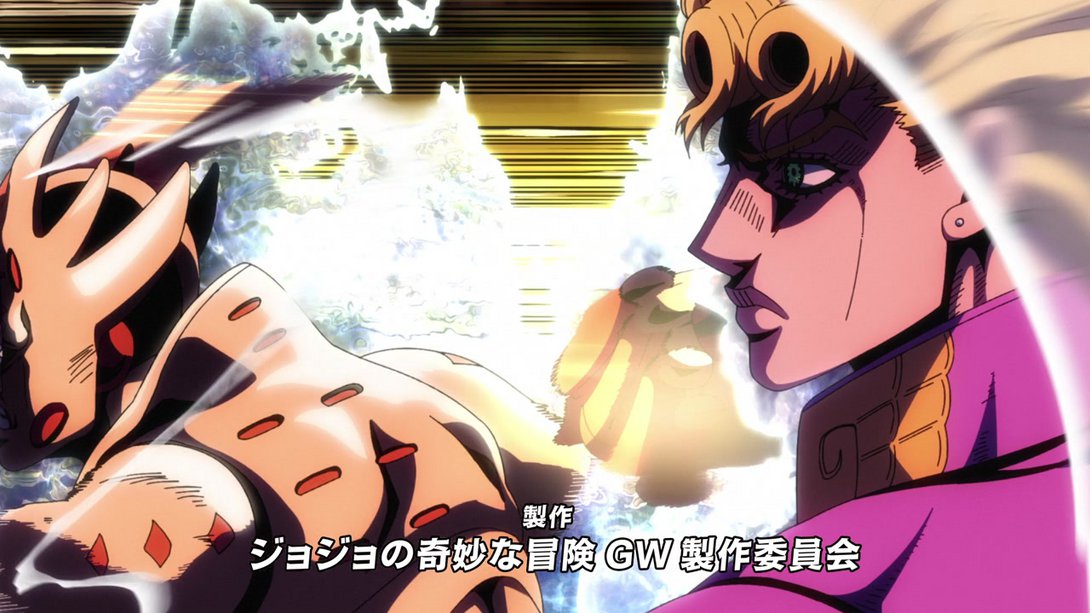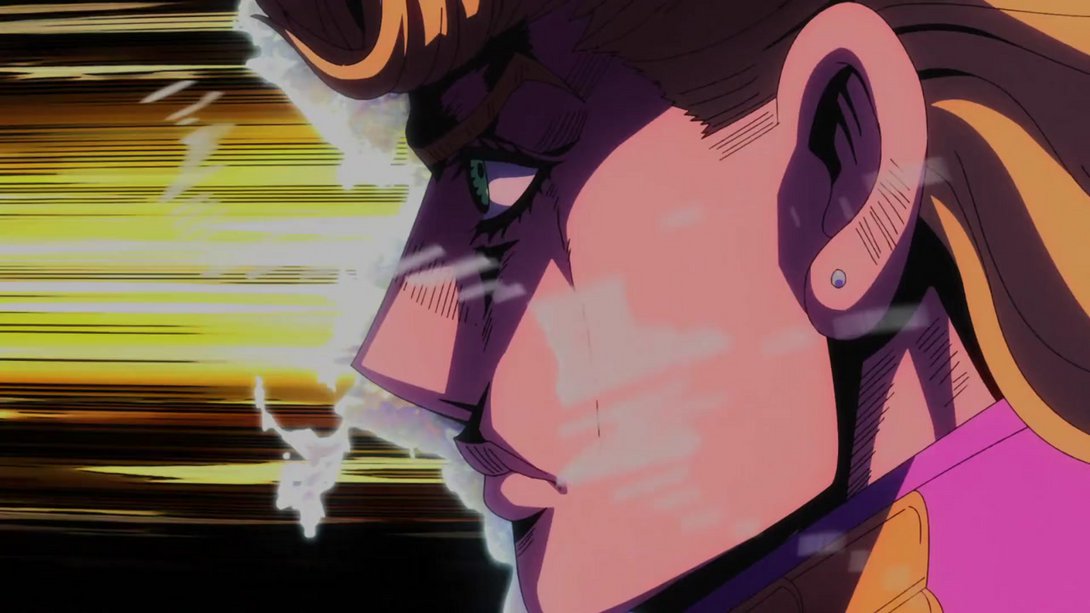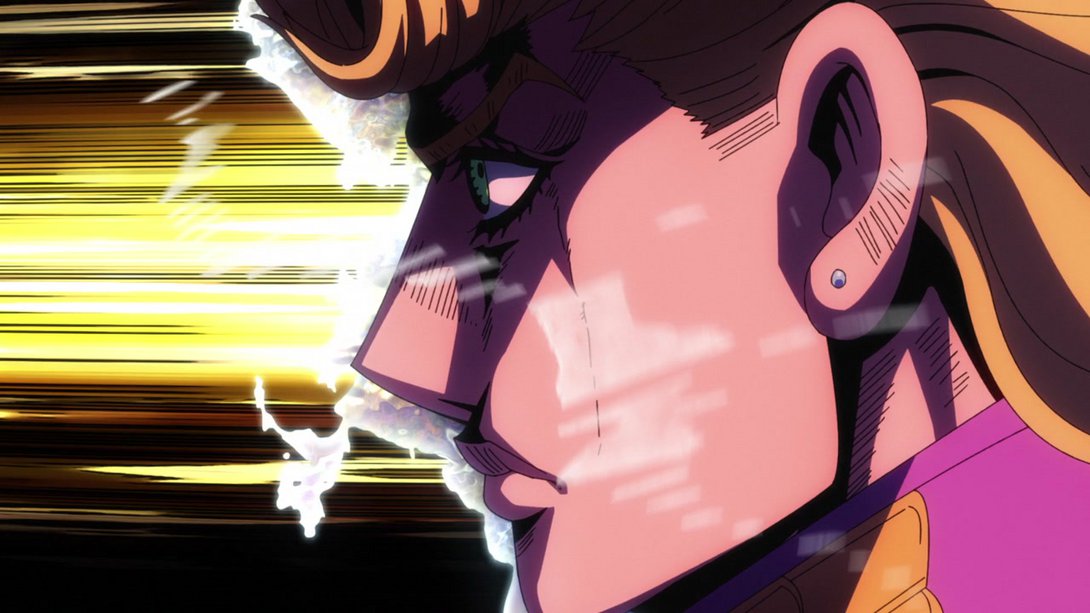 The エクスペリエンス furigana has thicker outlines, here…: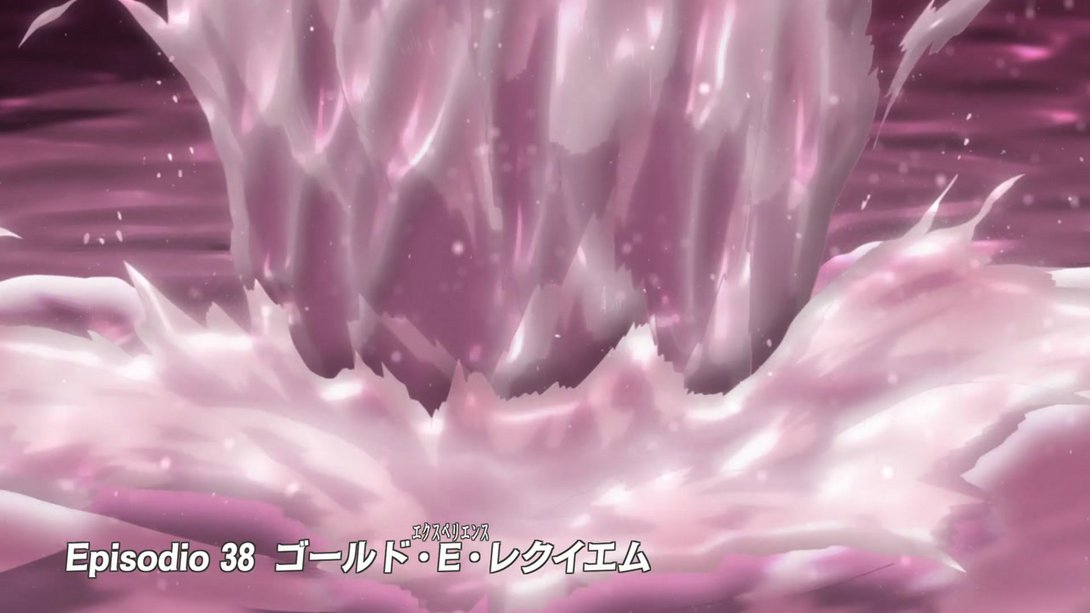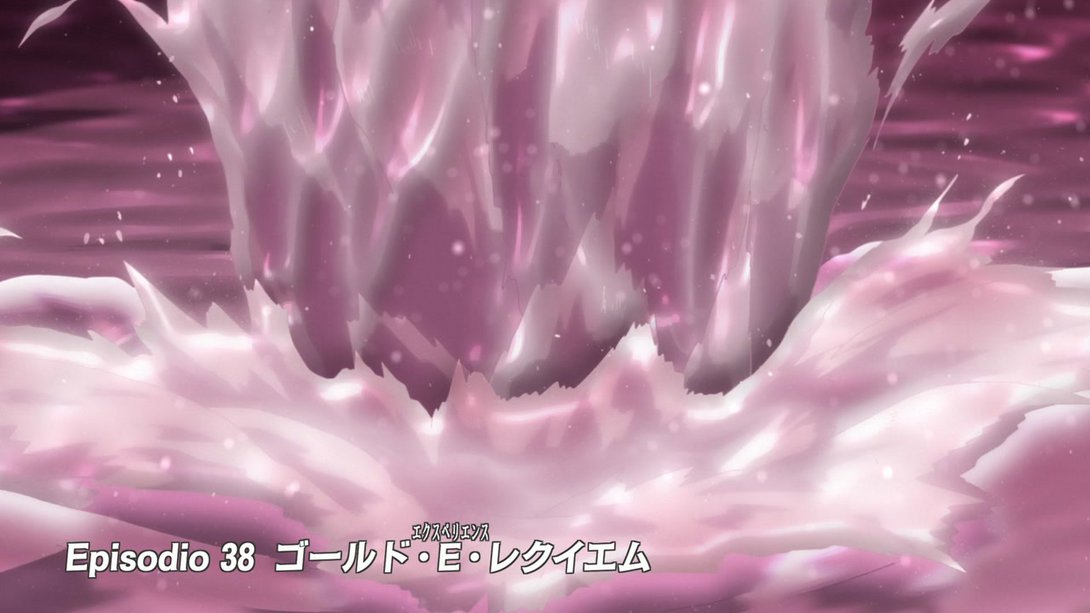 The pool of blood is no longer static, here (making the ripple effects look less weird)…: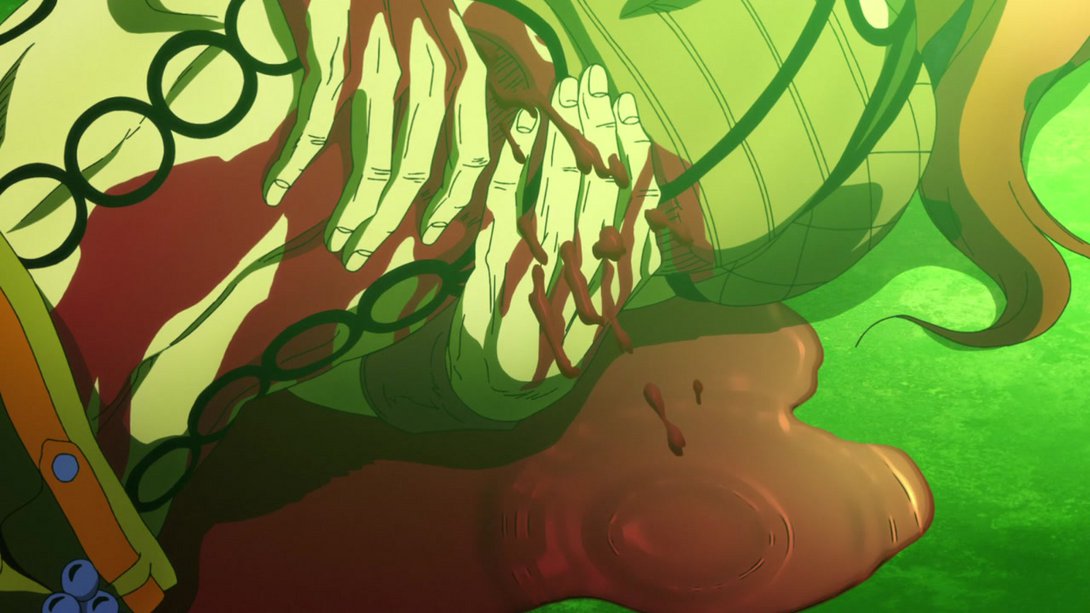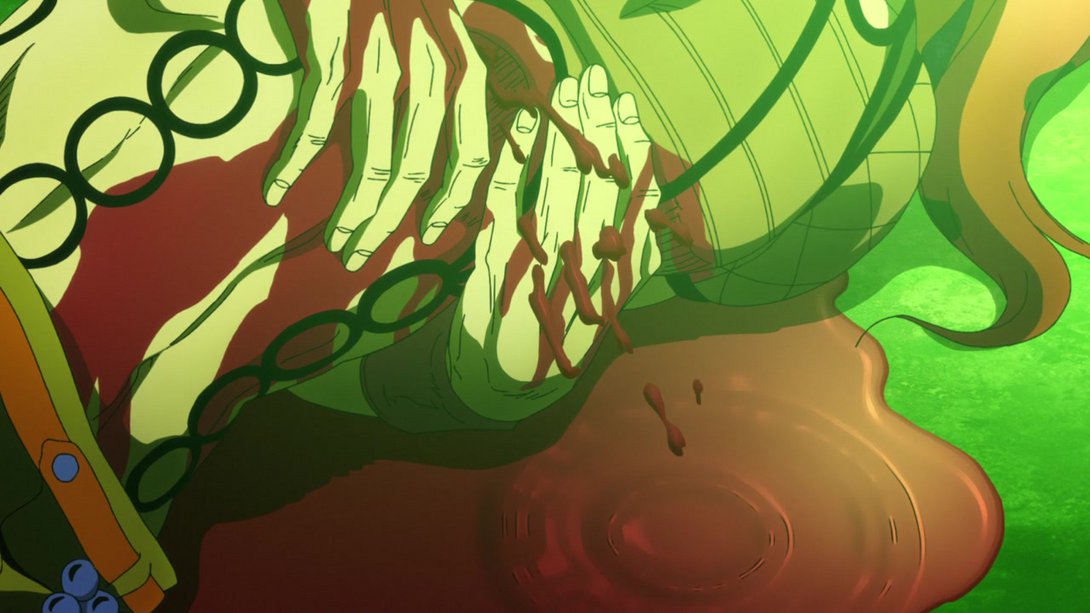 These two bits coming up are the most interesting, for me! Here, the scene of the scalpel cutting into Diavolo's chest has been slightly extended…:
And here there's an entirely new (gory) bit! The animation is strangely choppy, but we'll take what we can get:
Here, the dude's mouth has been retouched and the colouring on the right part of the frame is slightly flatter: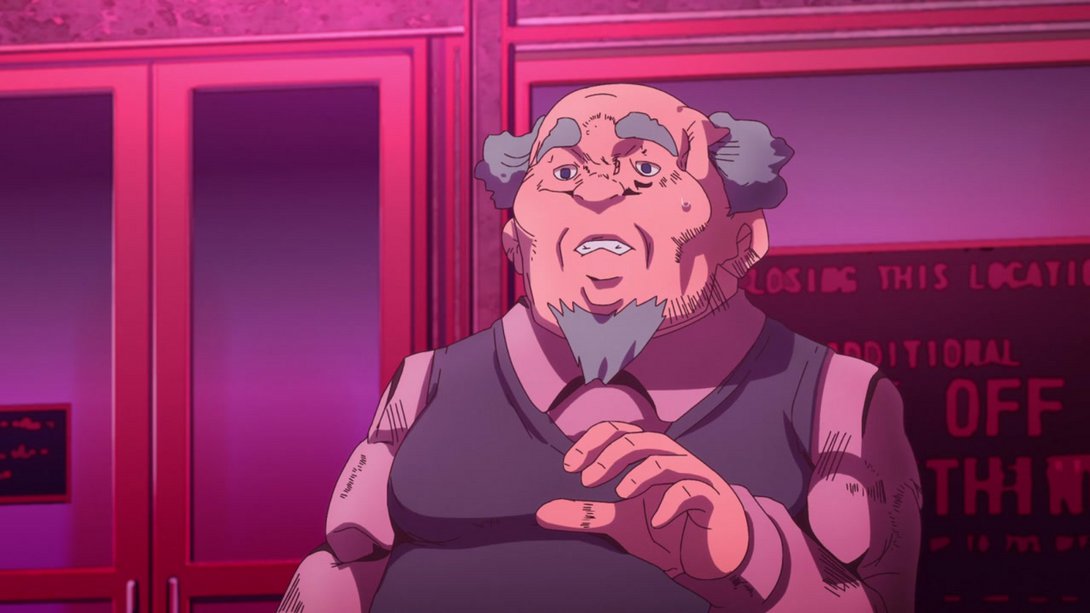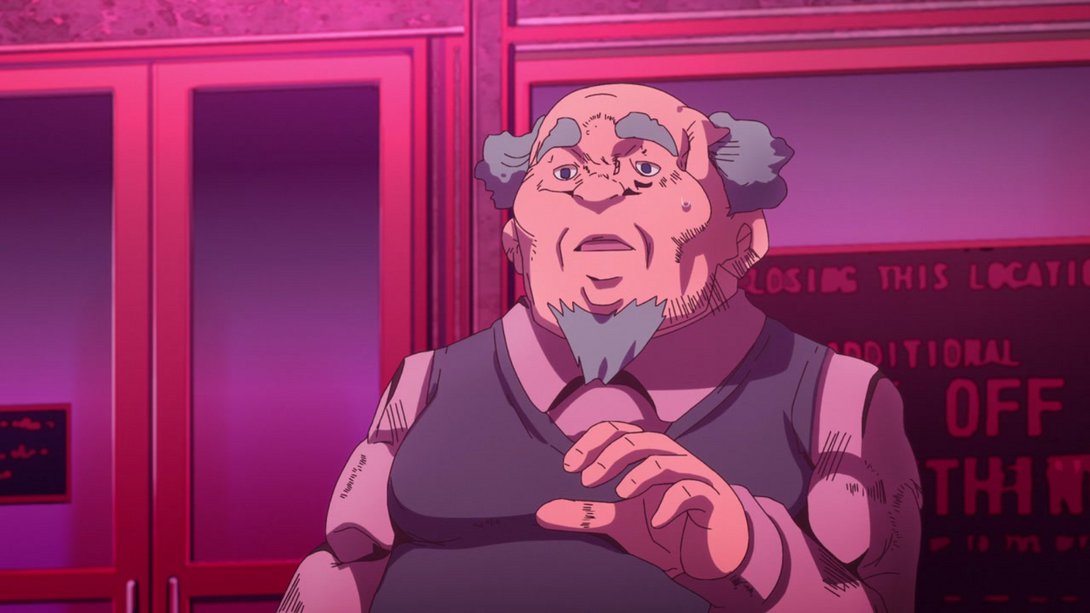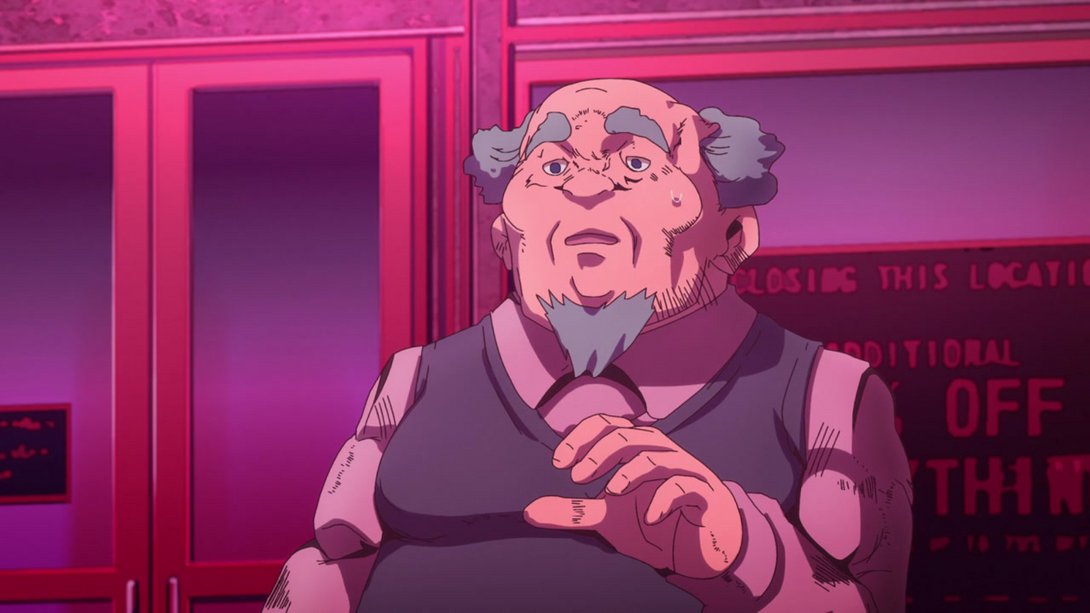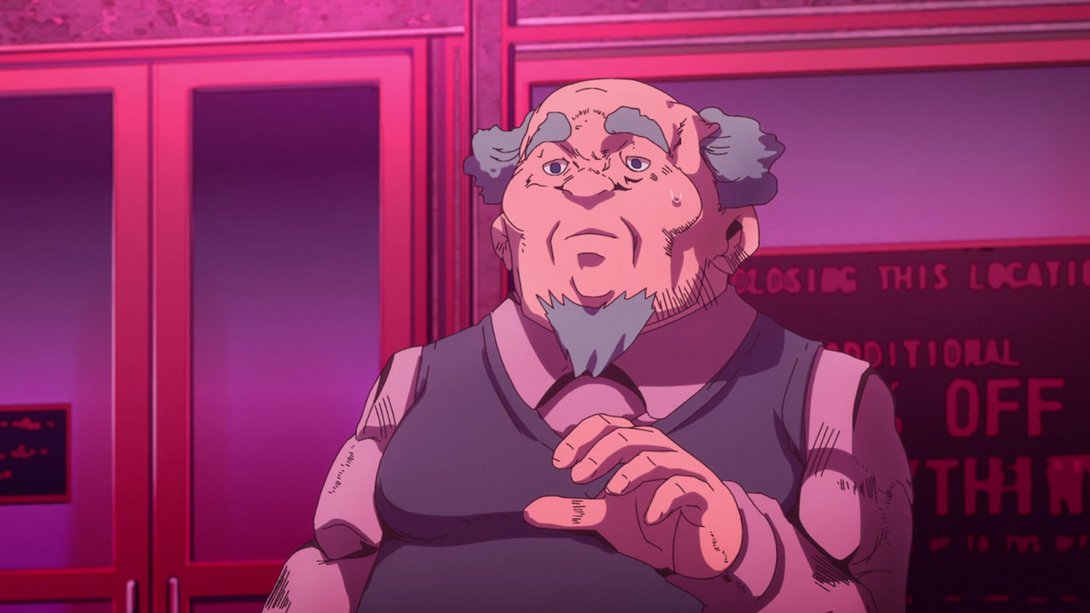 Let's take a look at the second-to-last eyecatch…: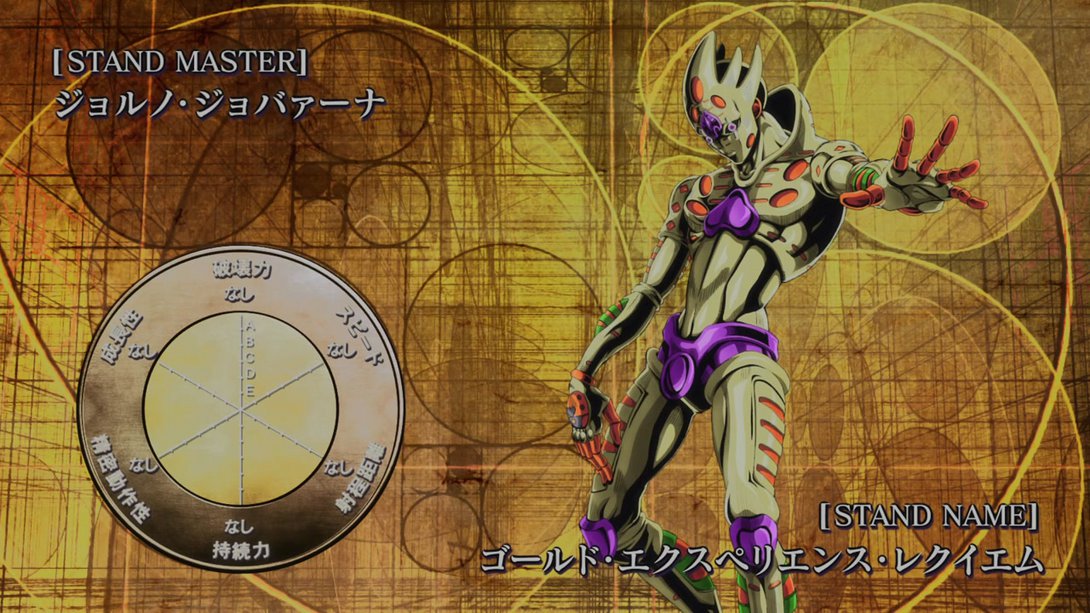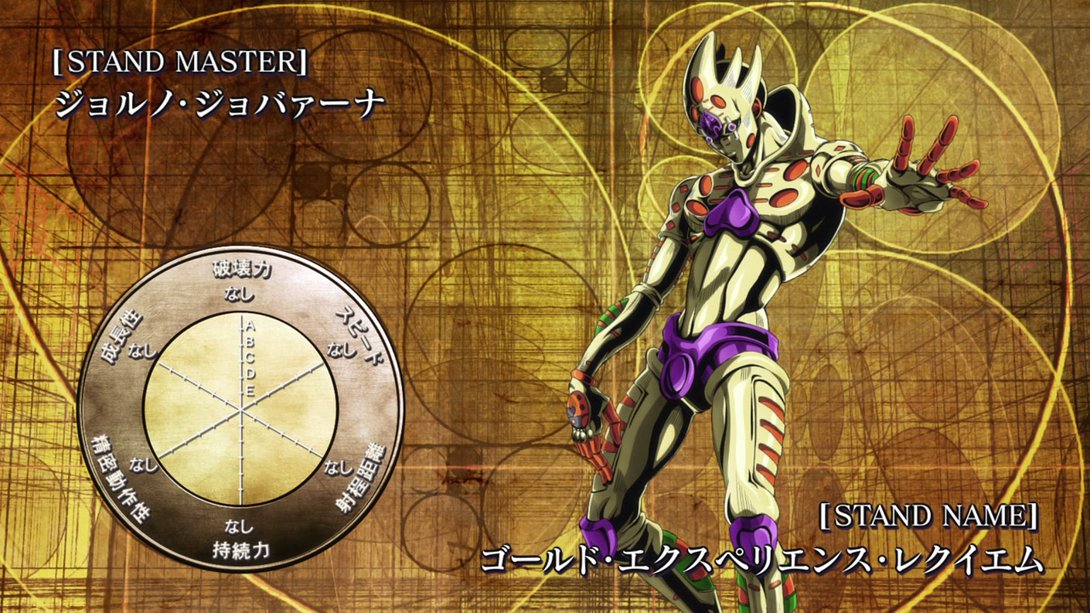 Moving on to the second part of the episode, this scene has a different shading towards the bottom (and, in addition, the bottle in the middle of the table also casts a darker shadow):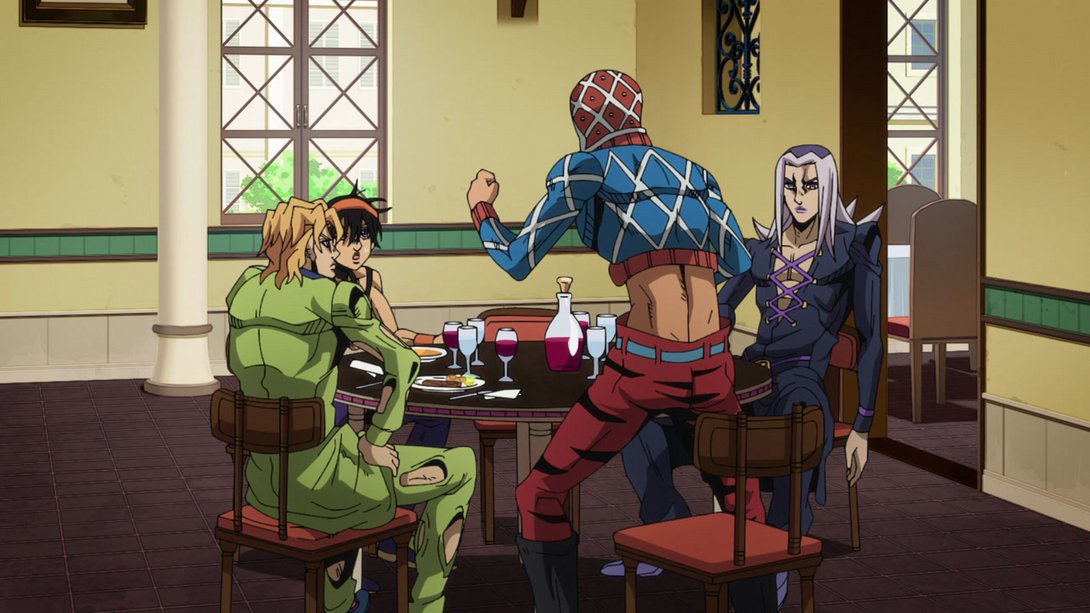 This brief animation is brighter…: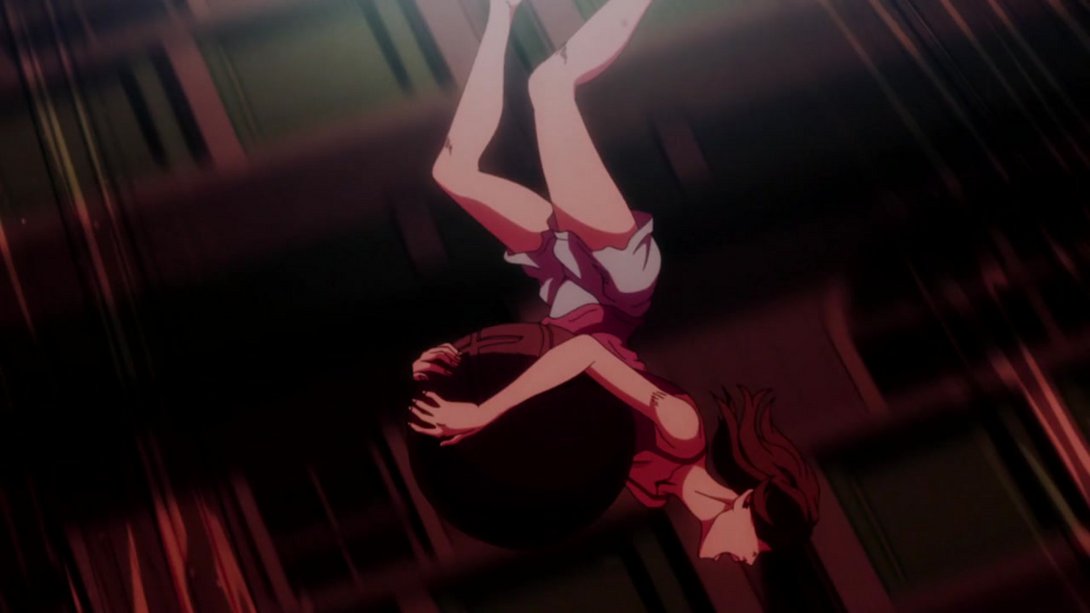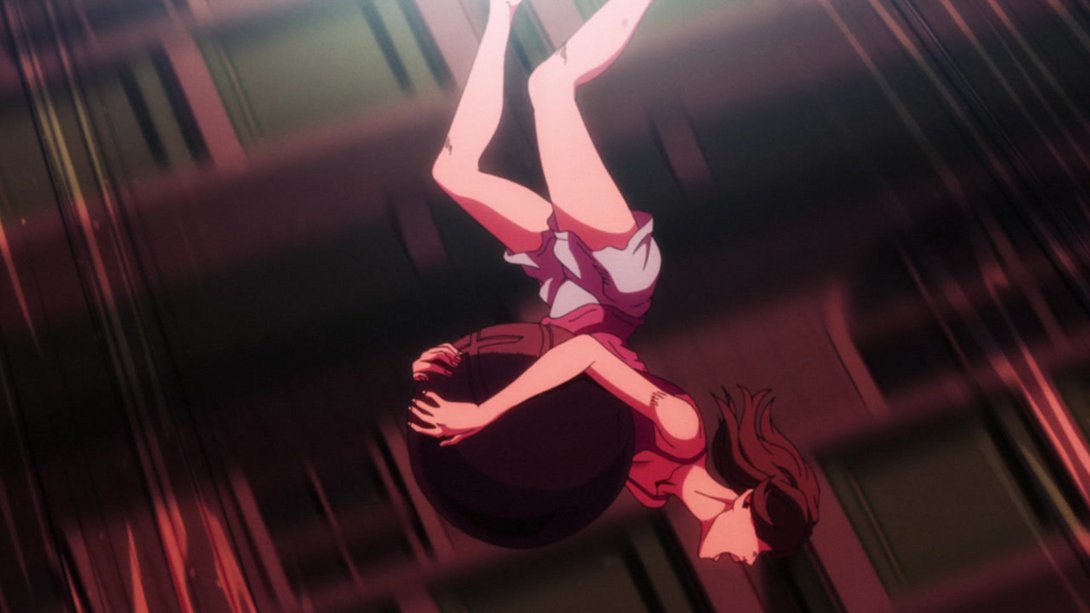 …while this is slightly darker: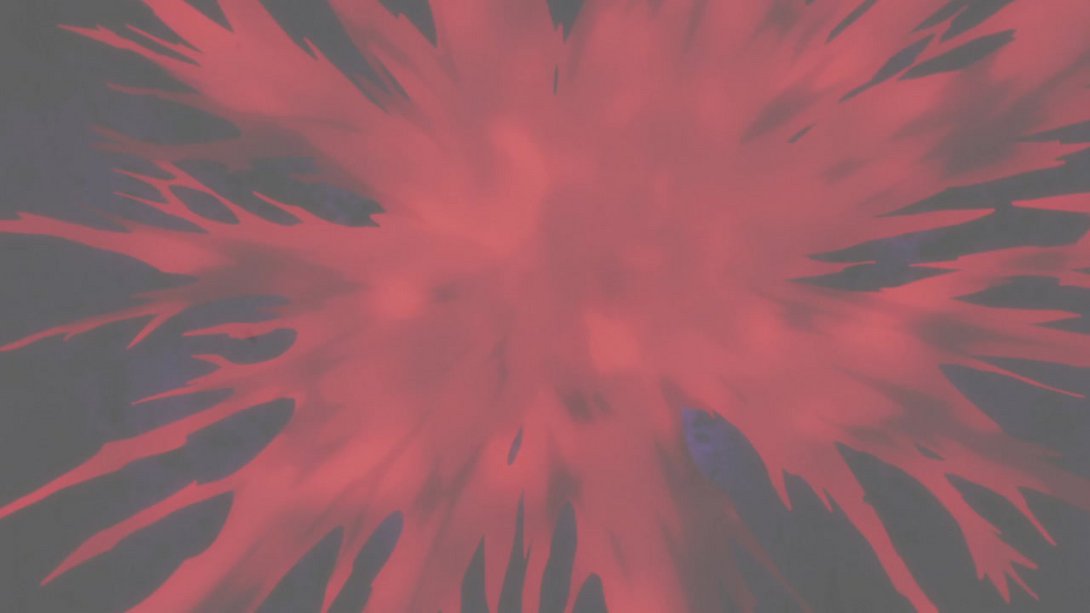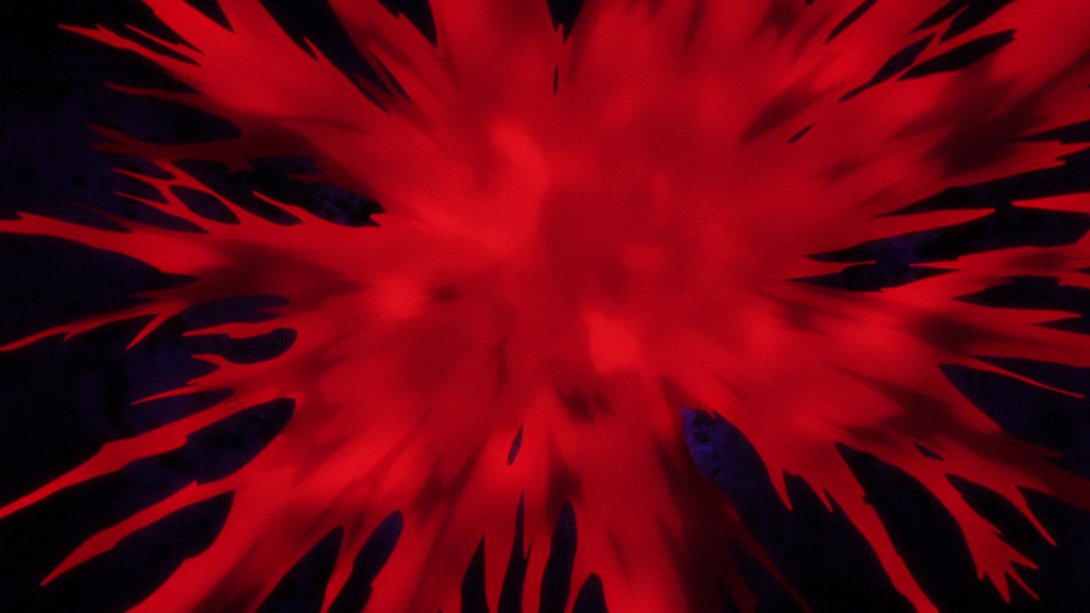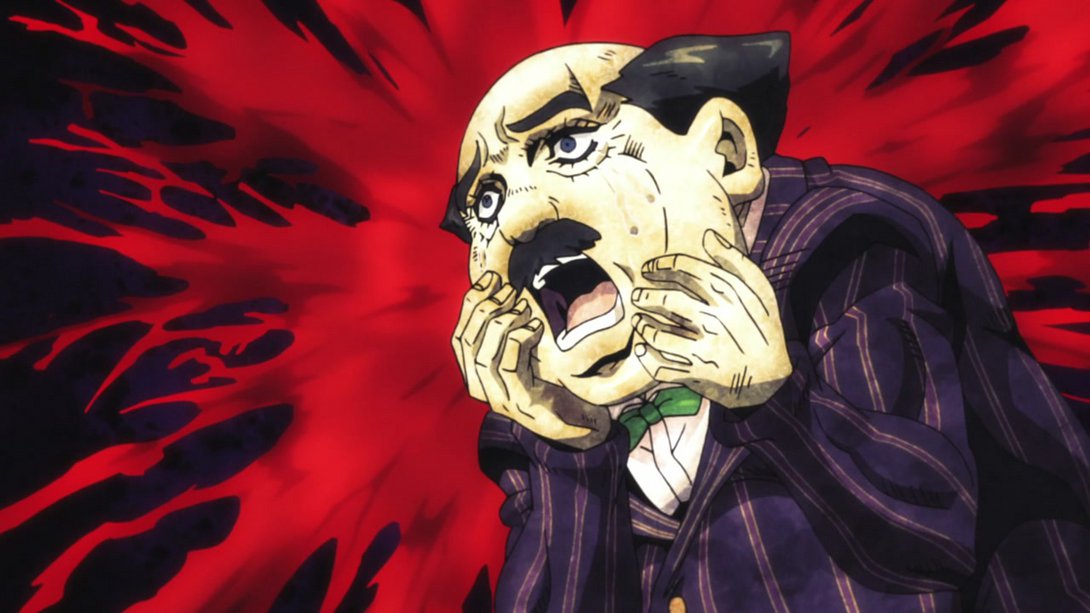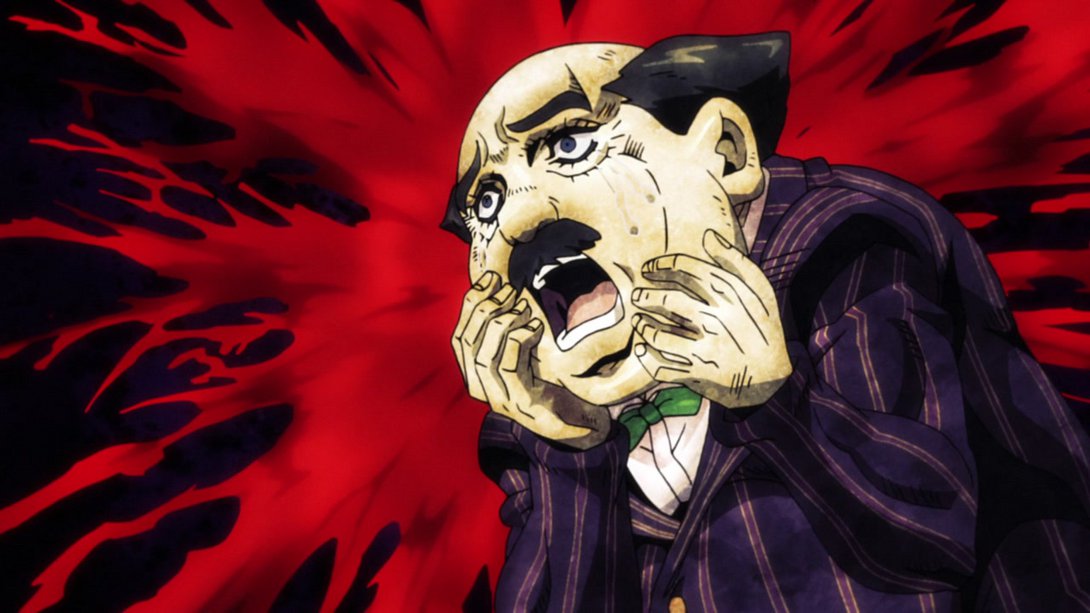 Here, most colours are slightly flatter, there are a couple more dots on Buccellati's back and the round table has a brighter rim: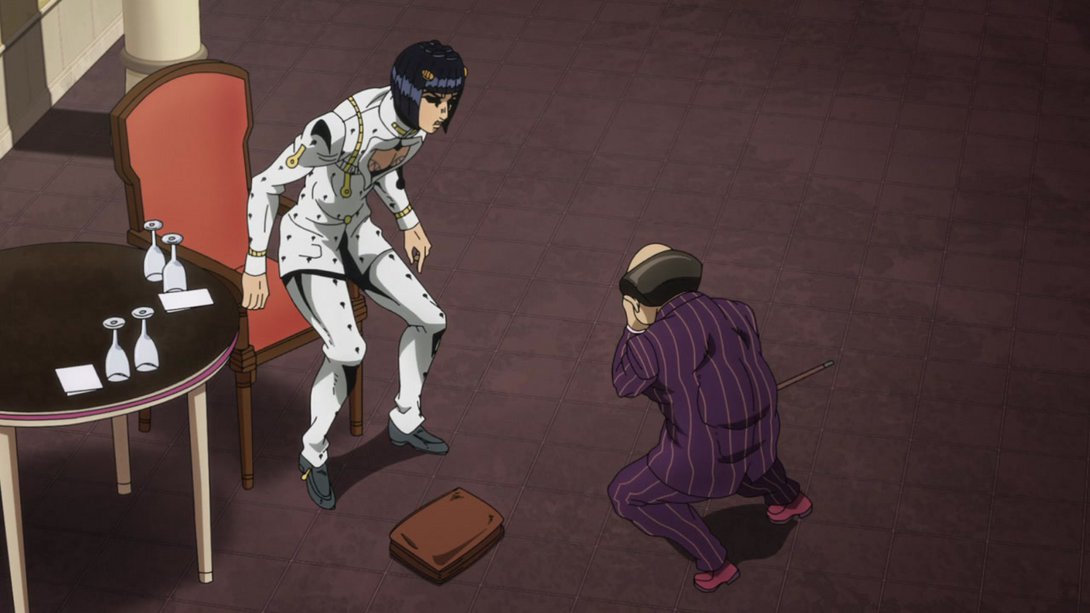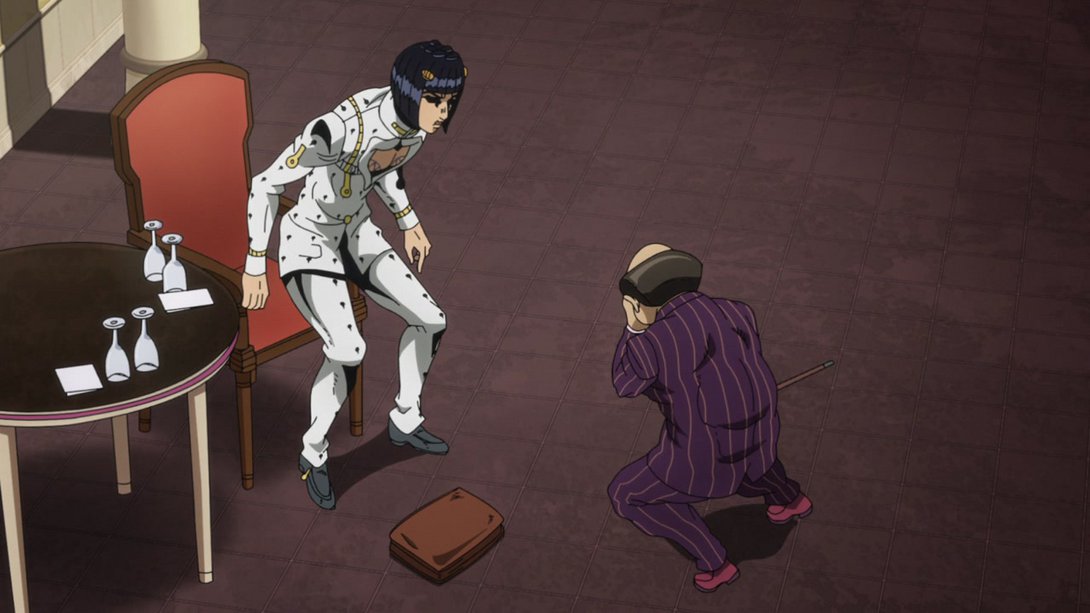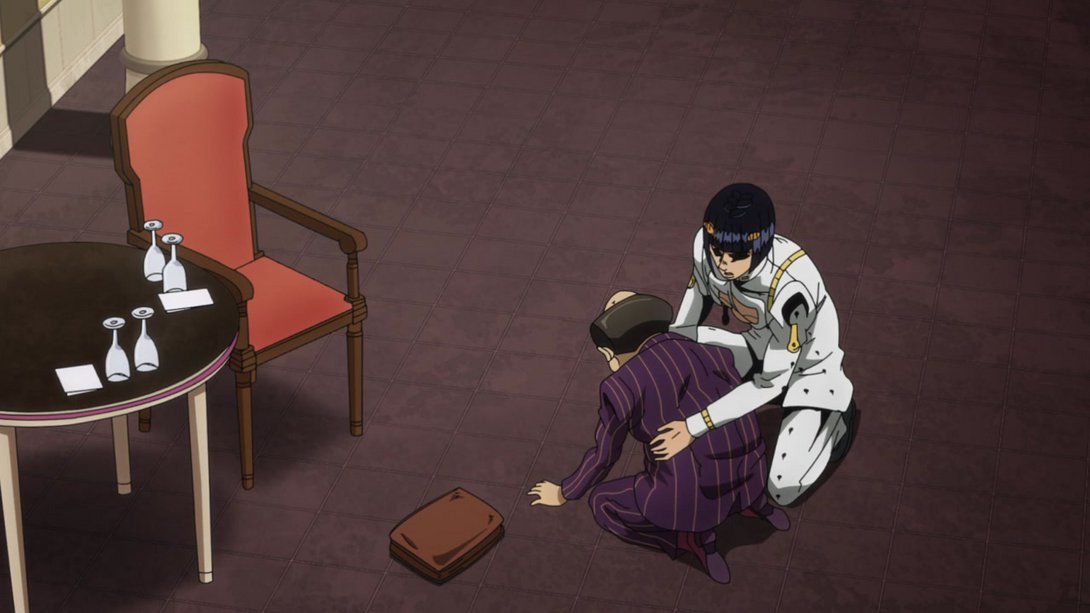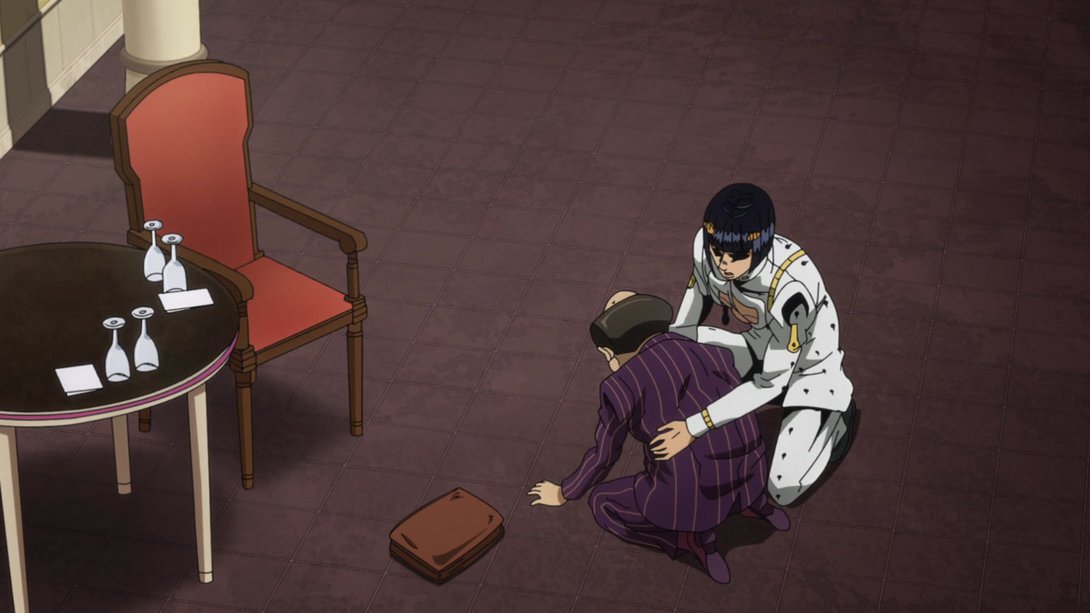 The shading and colouring have been slightly tweaked here as well; in addition, the shadow under Buccellati's nose is slightly darker, and the lines on his upper lip (which were missing in three frames) have been restored: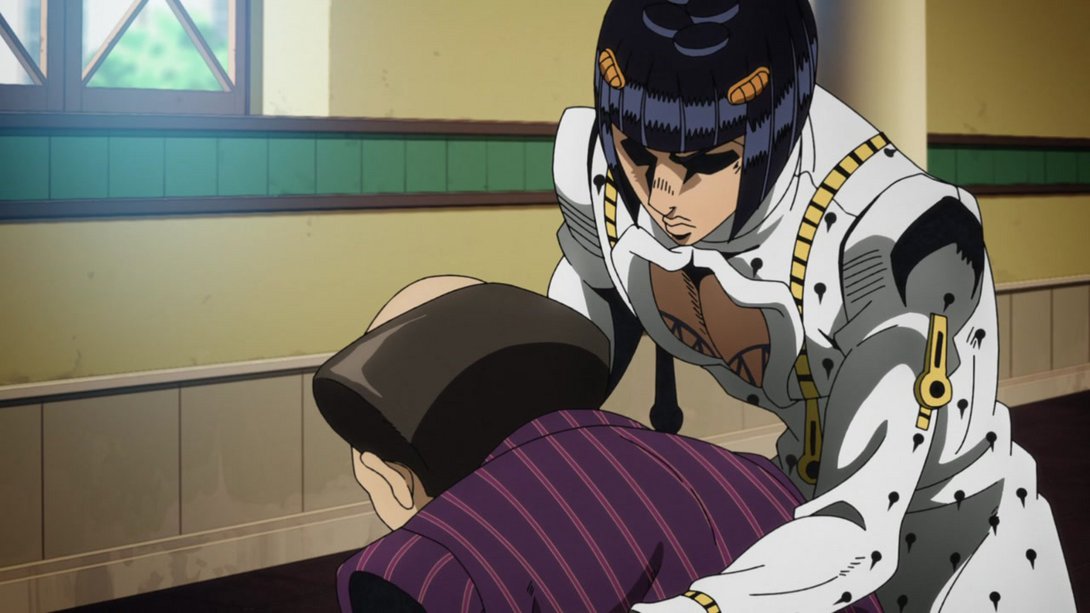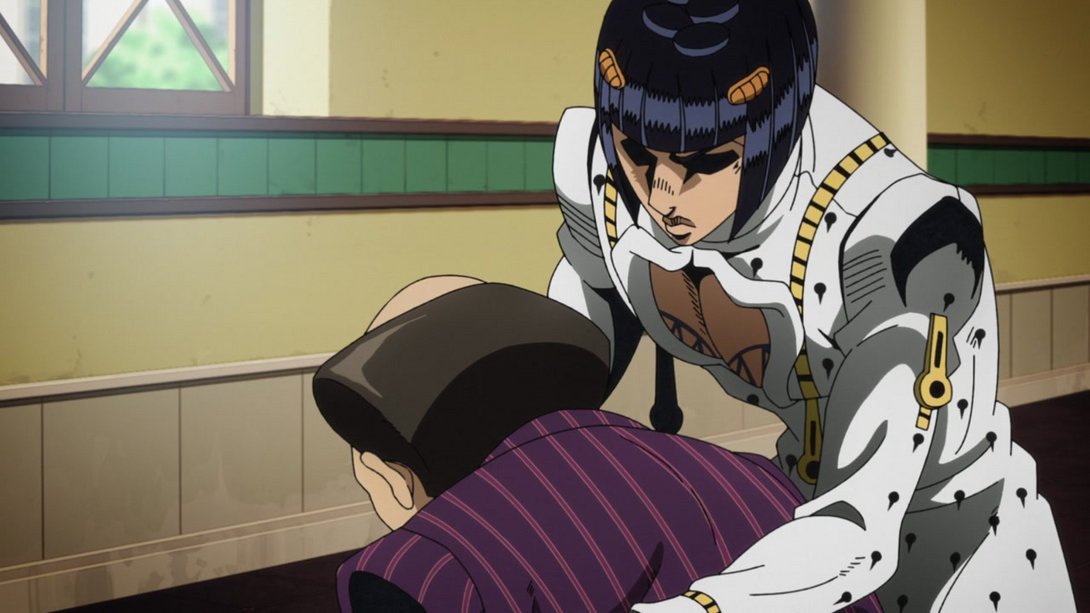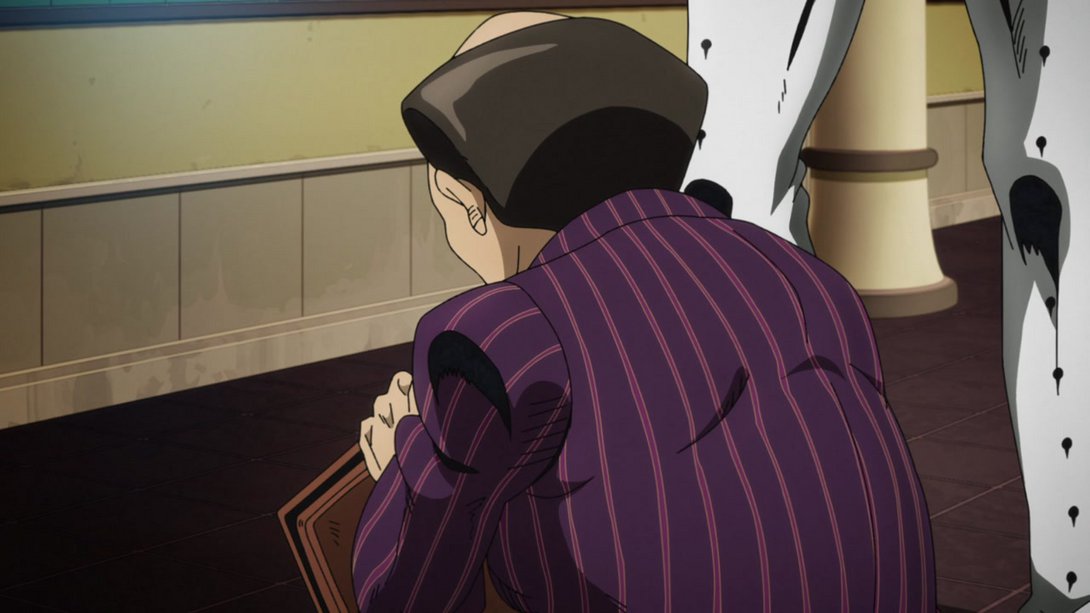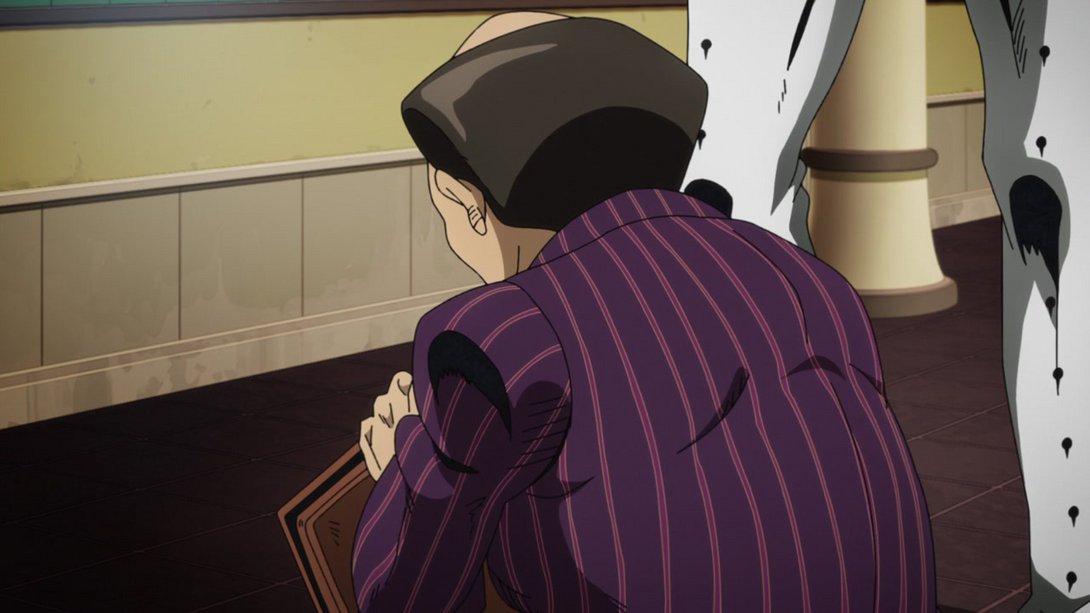 In this scene, the background is blurrier and is now sporting a dark vignette along the bottom of the frame. In addition, the right side of the character is slightly brighter: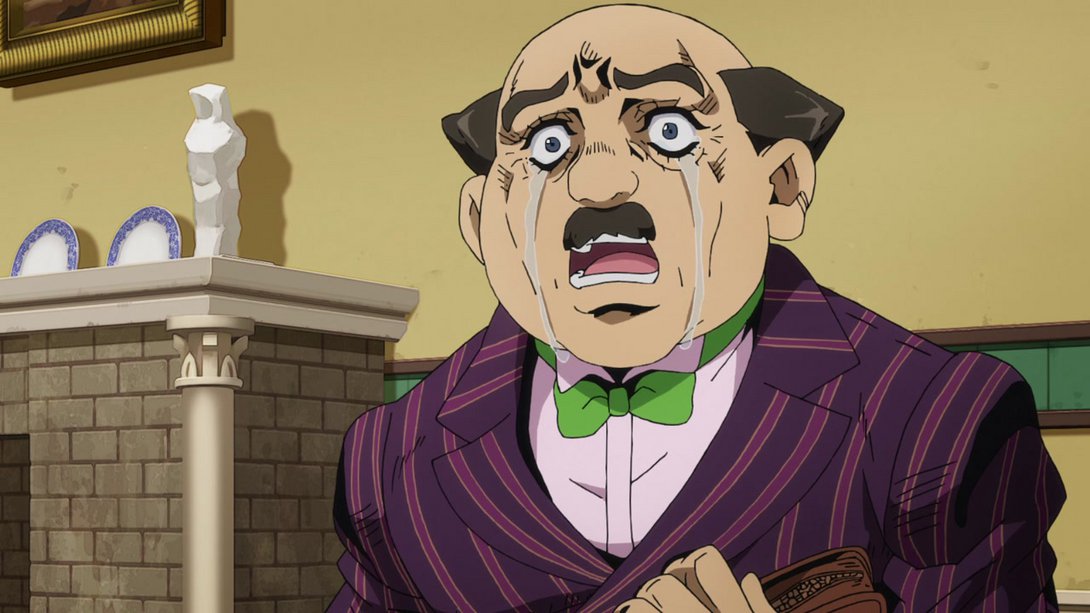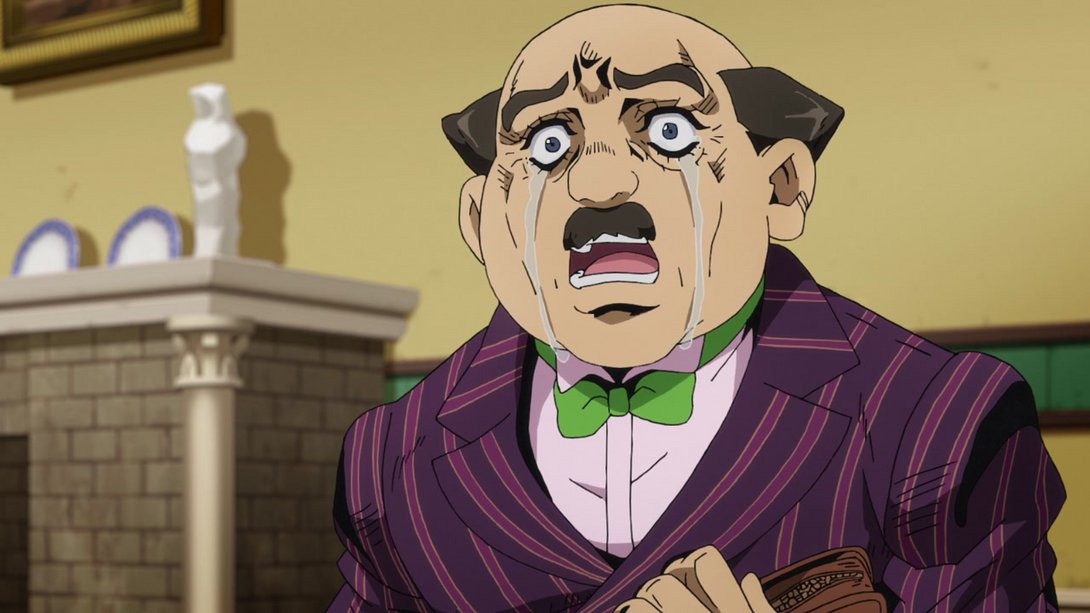 In this beautiful scene depicting our good good boys, most lines on Abbacchio are thicker and Abbacchio's eyes have been retouched; in addition, the shading/colouring on most things has been tweaked slightly: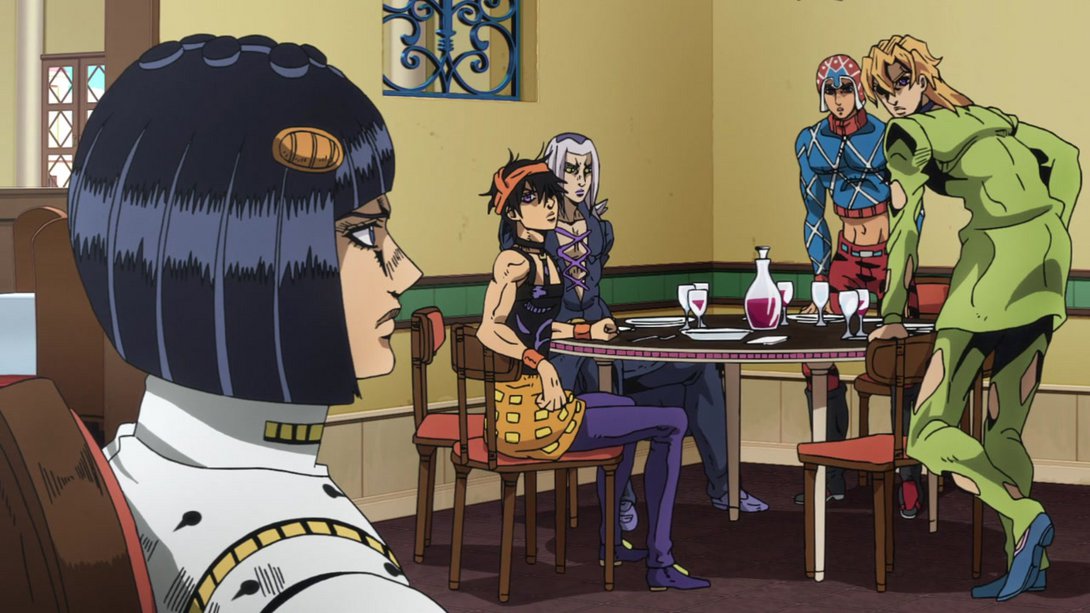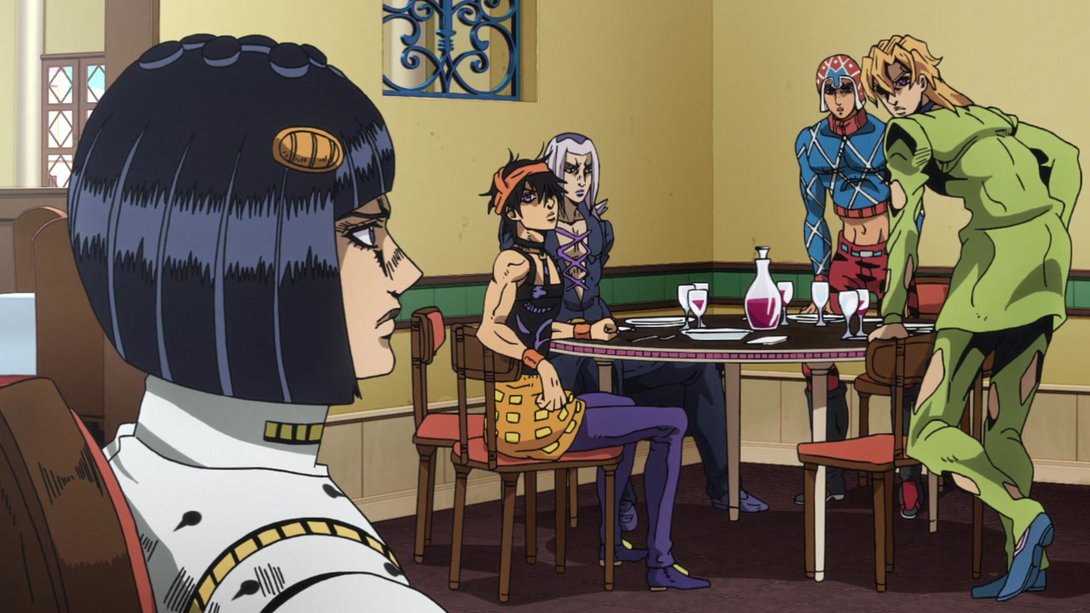 And that's it for this time, fellas! I hope you had a good time with yours truly, and meet me back here next week for the grand finale, the conlusion to this glorious arc - Vento Aureo #39, "Sleeping Slaves"!
Arrivederci!